World-renowned artist Banksy has not left Glasgow a parting gift, it has been confirmed, after the city was host to his Cut and Run exhibition for ten weeks.
In June, the exhibition opened in Glasgow's Gallery of Modern Art (GoMA) – some 14 years after Banksy's last public showcase – and brought in around 180,000 visitors.
It closed to the public on Monday, with Banksy asking fans and art enthusiasts for their suggestions on where the exhibition should open next.
Some changes to the Duke of Wellington headware sparked speculation that the elusive graffiti artist may have left Glasgow a gift.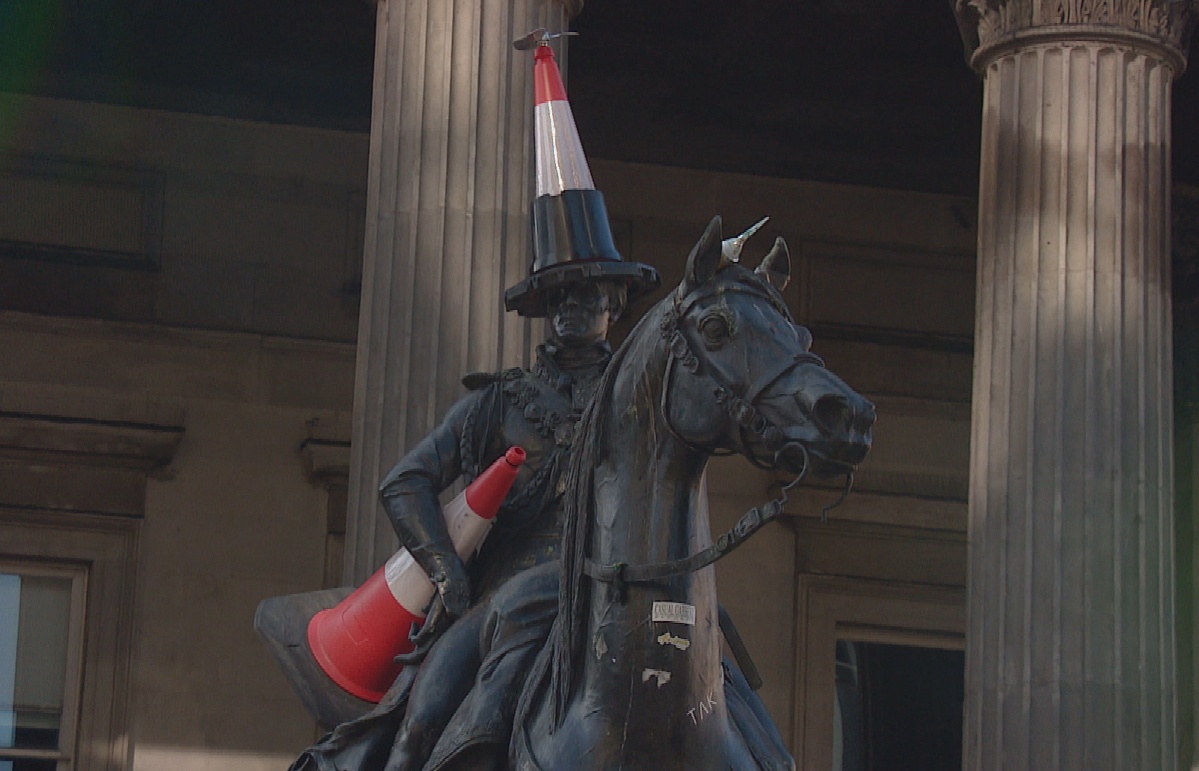 Located on Queen Street, in front of the GoMA, the statue has infamously been adorned with an orange and white traffic cone for most of the last 40 years.
Spotted by locals on Tuesday, the Duke is now sporting a brand new cone-hat – with a black bottom half and a propeller on top – alongside another cone placed under his arm.
His noble steed also appears to have been crowned with a horn made of a scrunched up Tennents can on its head, so it resembles a unicorn – the national animal of Scotland.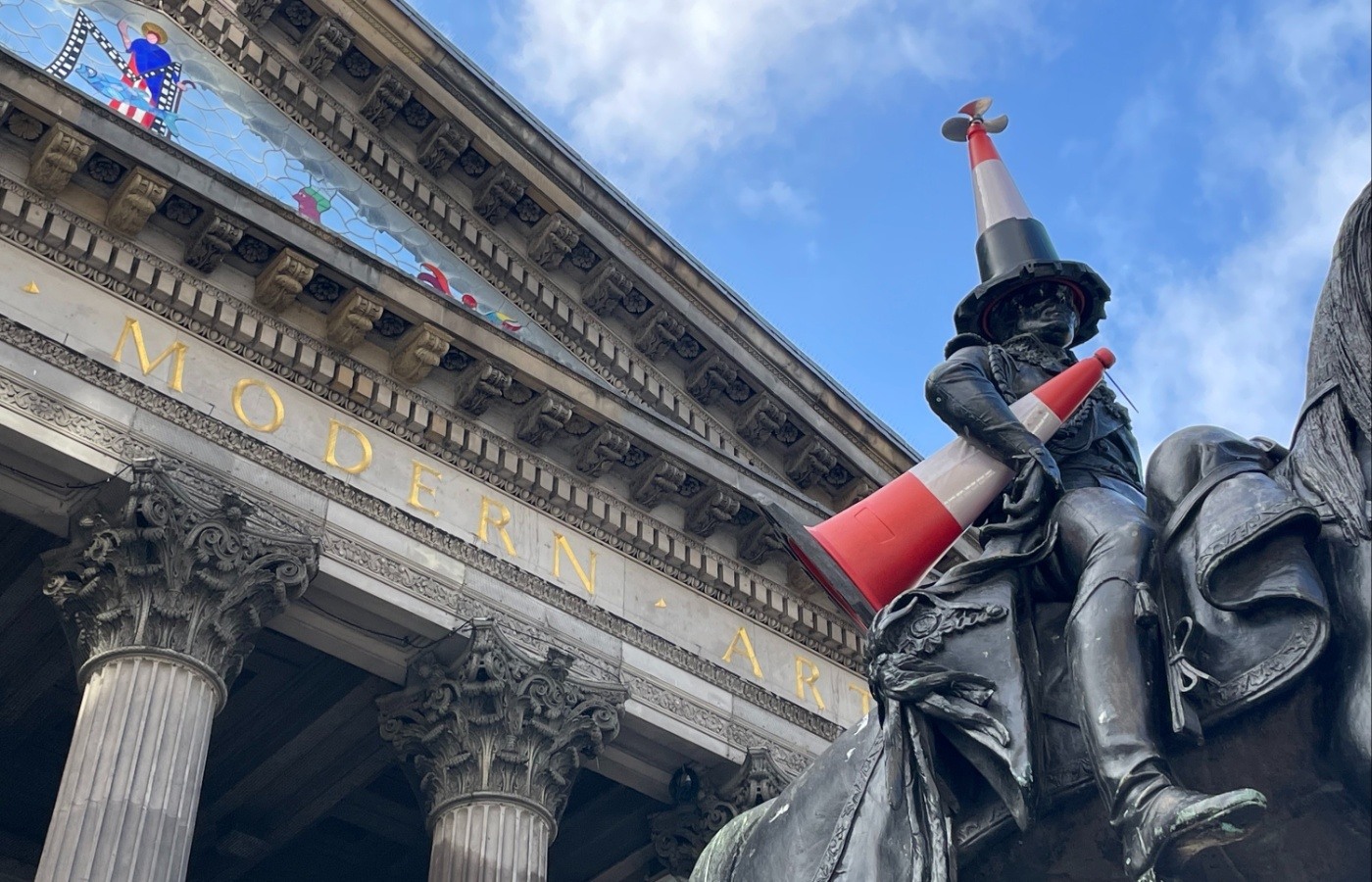 Both Glasgow City Council and Banksy's team have now confirmed to STV News that this is not their work.
In a gallery label for Cut and Run, Banksy described the statue as their "favourite work of art in the UK and the reason I've brought the show here".
It read: "Welcome. If nothing else, you're going to see one masterpiece today – you just walked by it.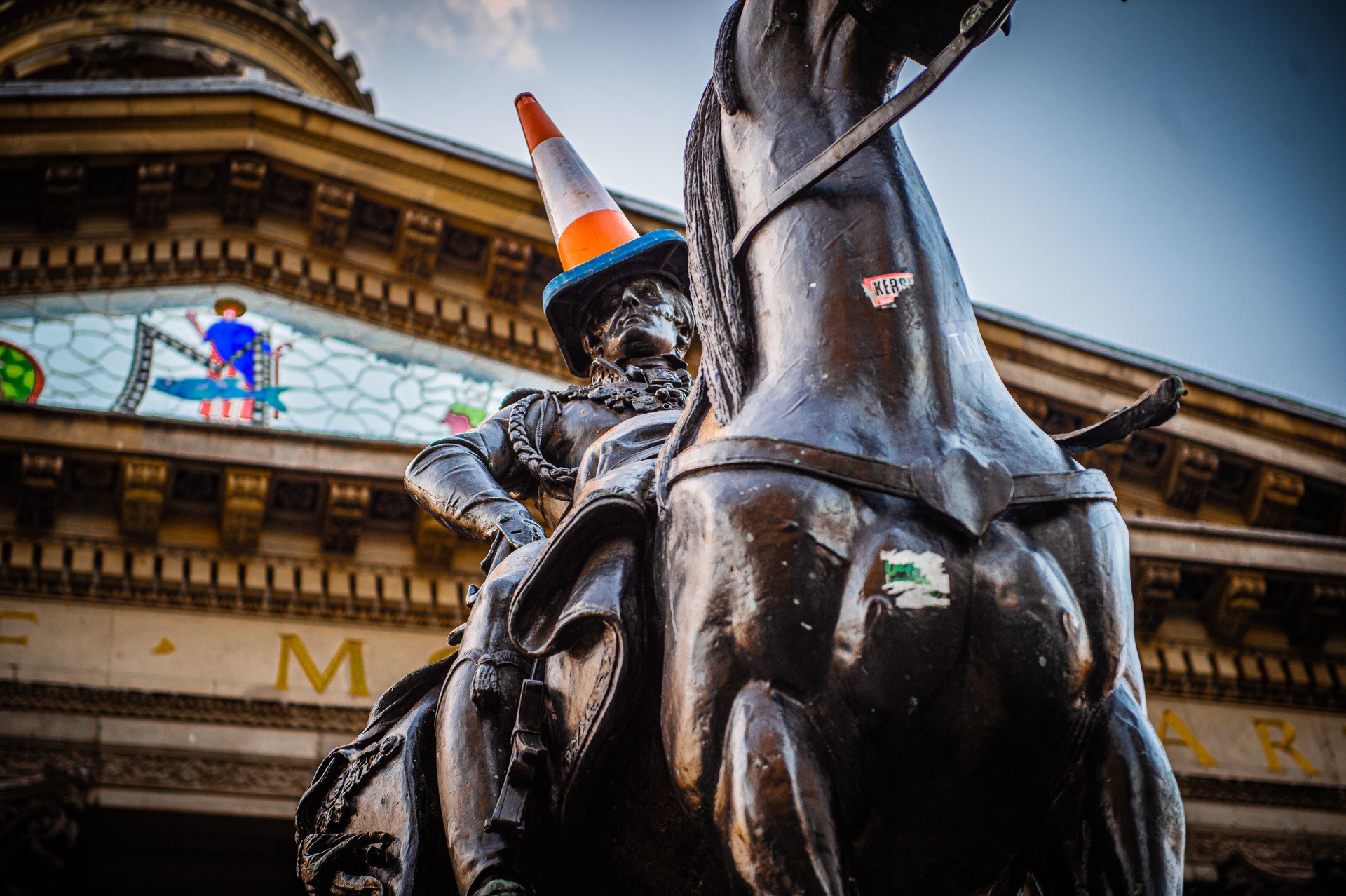 "For anyone who isn't aware – the statue out the front has had a cone on its head continuously for the past 40-odd years.
"Despite the best efforts of the council and police, every time one is removed another takes its place.
"This might sound absurd and pretentious (just wait until you see the rest of the exhibition) but it's my favourite work of art in the UK and the reason I've brought the show here."
After years of attempting to remove the cone, it has now become a landmark of the city and frequently appears in tourism brochures and promotional material.