In an inconspicuous street in Glasgow's east end, tucked away near the Barras Market and the bright lights of the Barrowland Ballroom, sits a building with roughcast white walls.
A sign near the door reads "Enhanced Drug Treatment Service – Glasgow Alcohol and Drug Recovery Services".
The building on Hunter Street is used by Glasgow Health and Social Care Partnership. In the near future it will be the location of the UK's first drug consumption room for users to take illegal drugs under medical supervision.
The pilot project, in the same building as the current drug treatment facility, was approved at the Glasgow City Integration Joint Board meeting on Wednesday morning.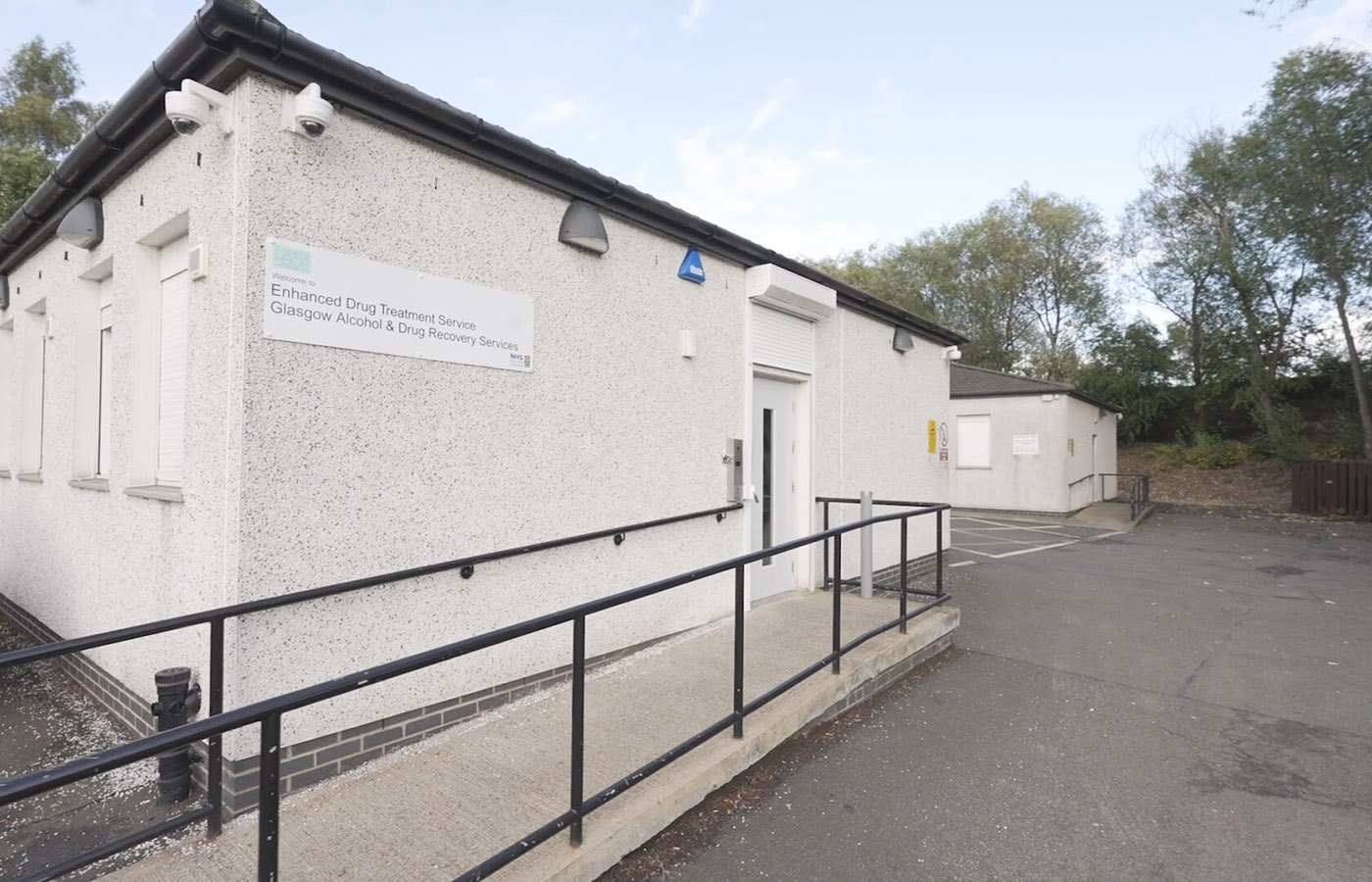 The city council approved the plans, which campaigners say could be "life changing" in the country's battle against the crisis of drug deaths.
First proposed in 2016 following an HIV outbreak in the city, the development of consumption rooms has been embroiled in years of political wrangling between the Scottish and UK governments.
But earlier this month, Scotland's most senior law officer, Lord Advocate Dorothy Bain KC, announced it would not be "in the public interest" to prosecute people using such a facility and the Home Office said it does not plan to interfere in the pilot.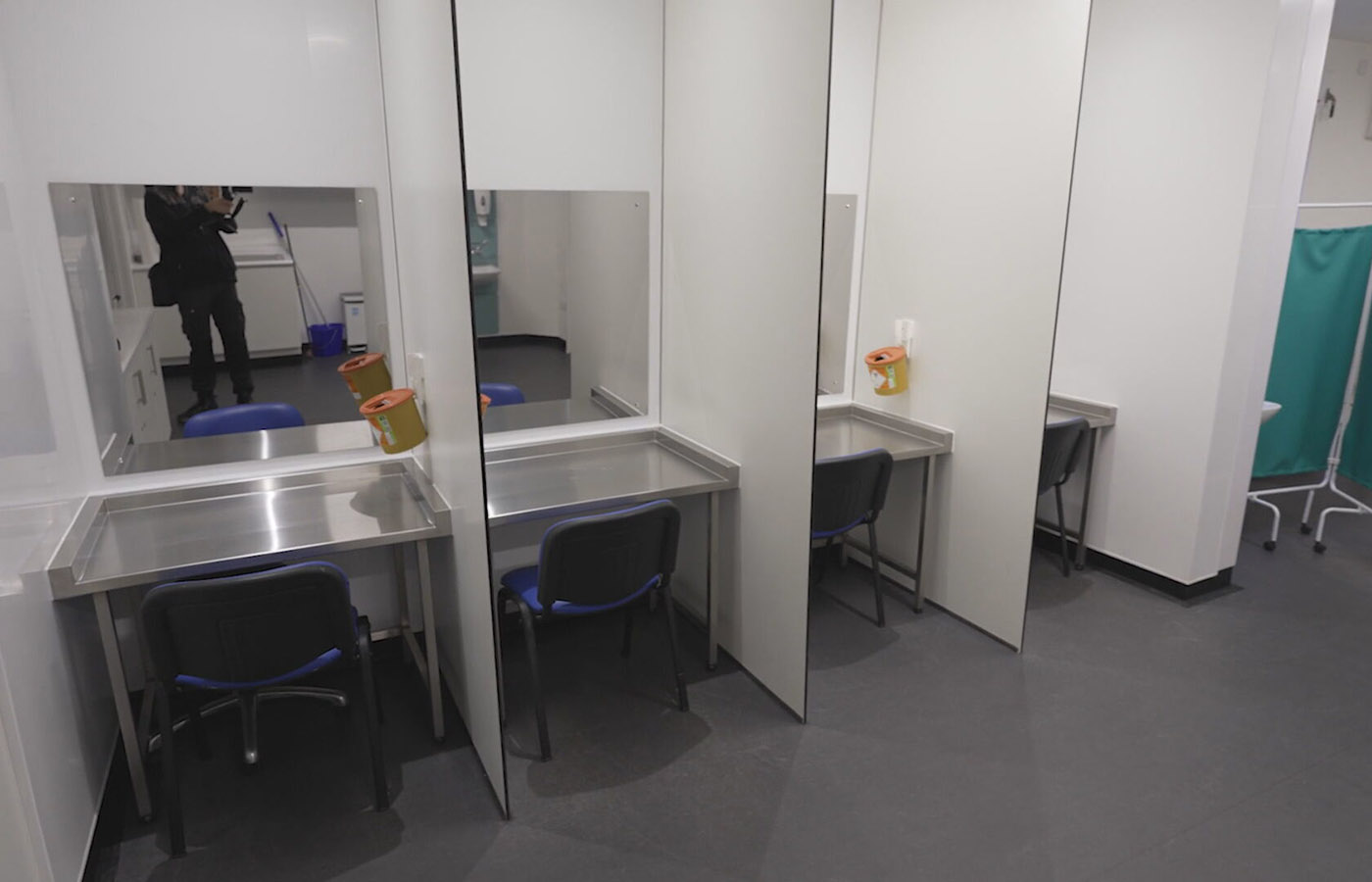 A report that went before the integration joint board on Wednesday read: "There is overwhelming international evidence which demonstrates that safer drug consumption facilities can improve the health, wellbeing and recovery of people who use the facility and reduce the negative impact that public injecting has on local communities and businesses."
It highlighted, following the HIV outbreak, "there are approximately 400 to 500 people injecting drugs in public places in Glasgow city centre on a regular basis".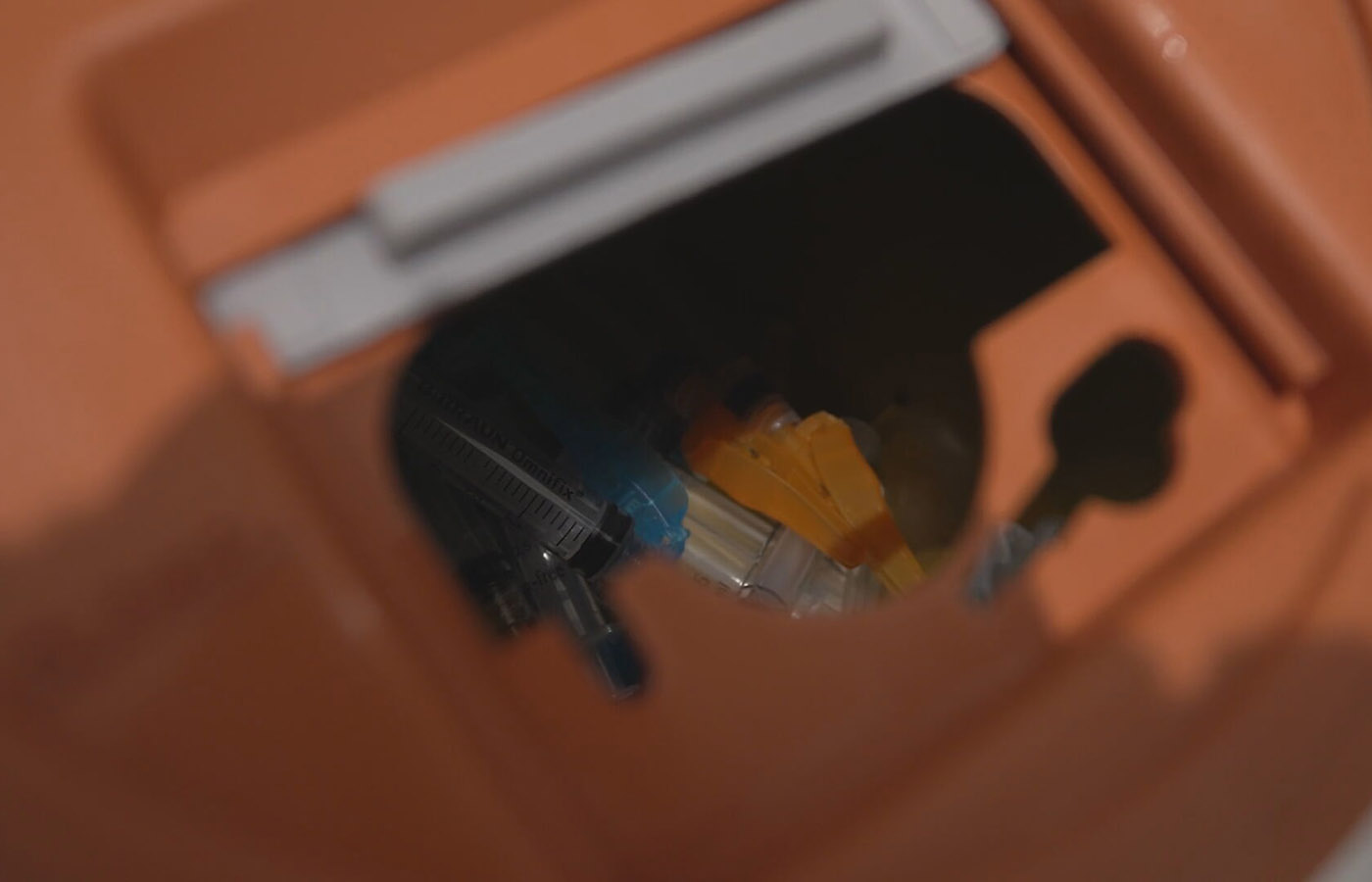 Susanne Millar, chief officer of Glasgow City Health and Social Care Partnership, said there are still "operational challenges" to overcome.
She told journalists legal advice has been sought on the issue of people being arrested on their way to the facility, with Police Scotland and Crown Office colleagues playing a "key" role in those discussions.
"The work that we now need to do is the ongoing work with our colleagues in Police Scotland, and they're really key partners for us," she said.
"We will be working with them to address these very kinds of operational challenges – we will have a number of operational challenges and that will be one of our considerations.
"We will open the service with a full understanding of what the set of circumstances are."
The new facility will open 365 days a year between 9am and 9pm and the report states that Alcohol and Drug Recovery Services will recruit, train and manage the workforce required.
Dr Saket Priyadarshi, associated medical director at Glasgow Alcohol and Drug Recovery Services, said: "These services are well established internationally.
"There is a very large and strong evidence-base for them and they help engage people who are at risk of very severe drug-related harms, including drug-related deaths."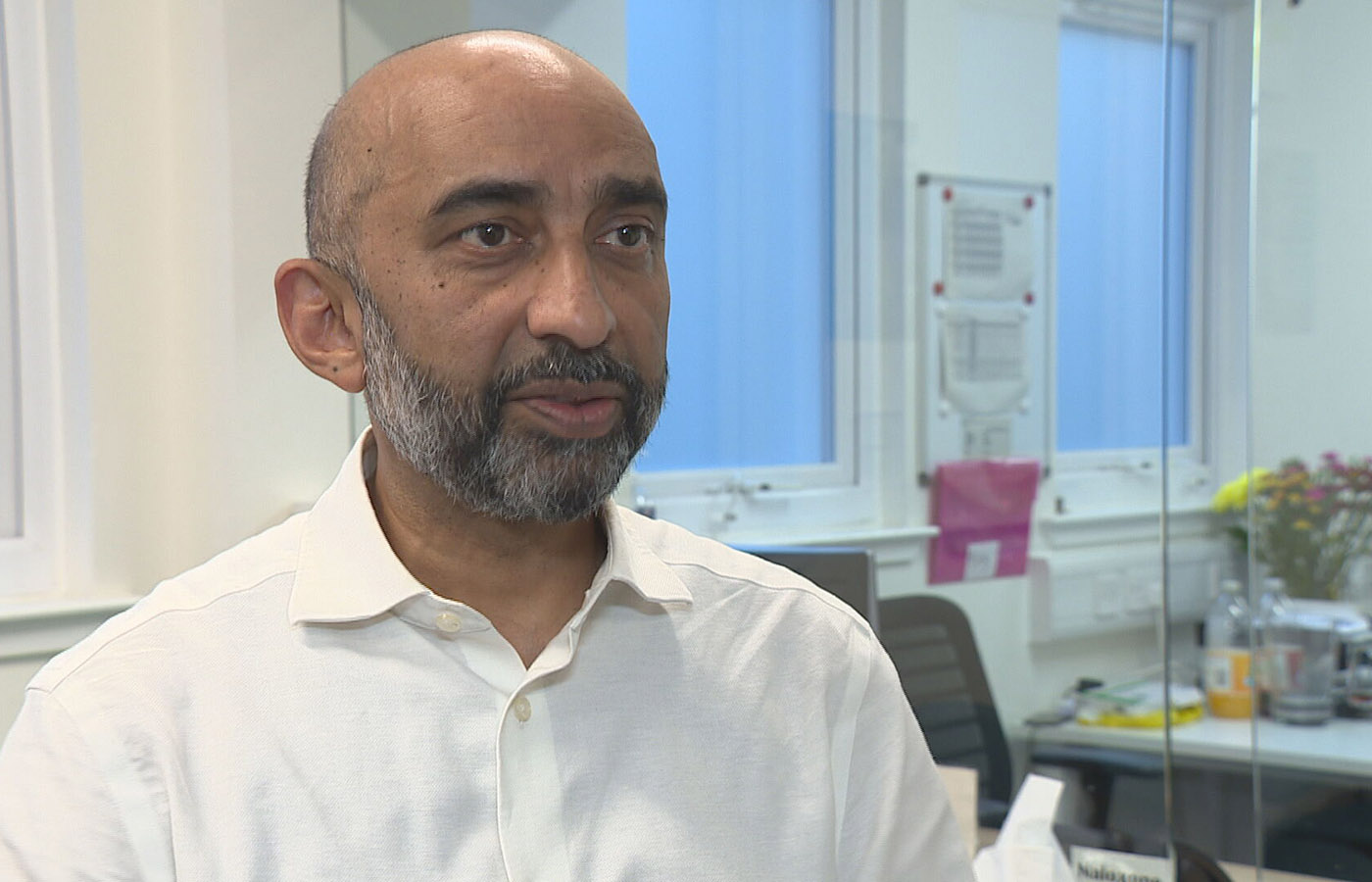 The Scottish Government committed £2.3m from April 2024 for its first year of operating while Glasgow's Health and Social Care Partnership will pay building costs and for the necessary redesign of Hunter Street.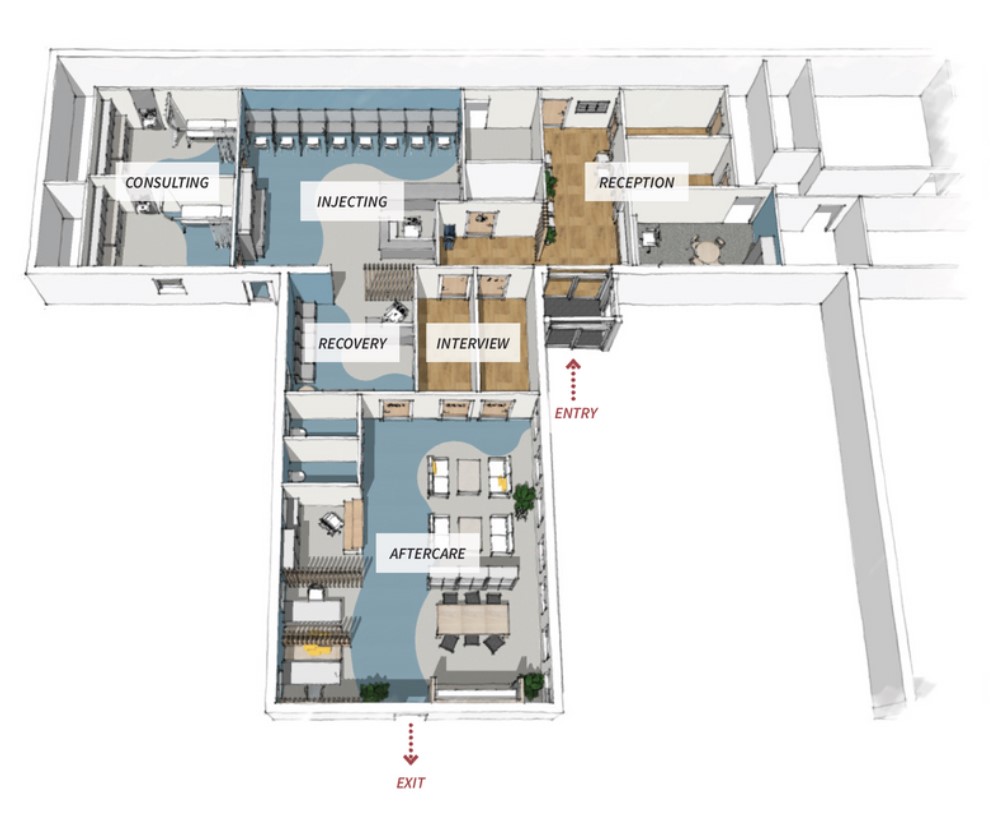 Lynne, a nurse at the facility, talked STV News through the logistics of how somebody will safely inject drugs.
She said: "What we want to do is we want to observe somebody taking their injection, but we also want to give them a bit of dignity and privacy – and encourage people to expect dignity and privacy as they are entitled to it.
"That allows us as nurses to stand there and have a reasonable view of somebody injecting and be able to talk to them, but also give them a bit of distance because it's really quite an intrusive process for people and it's quite private, people find it quite difficult at first when folk are watching them."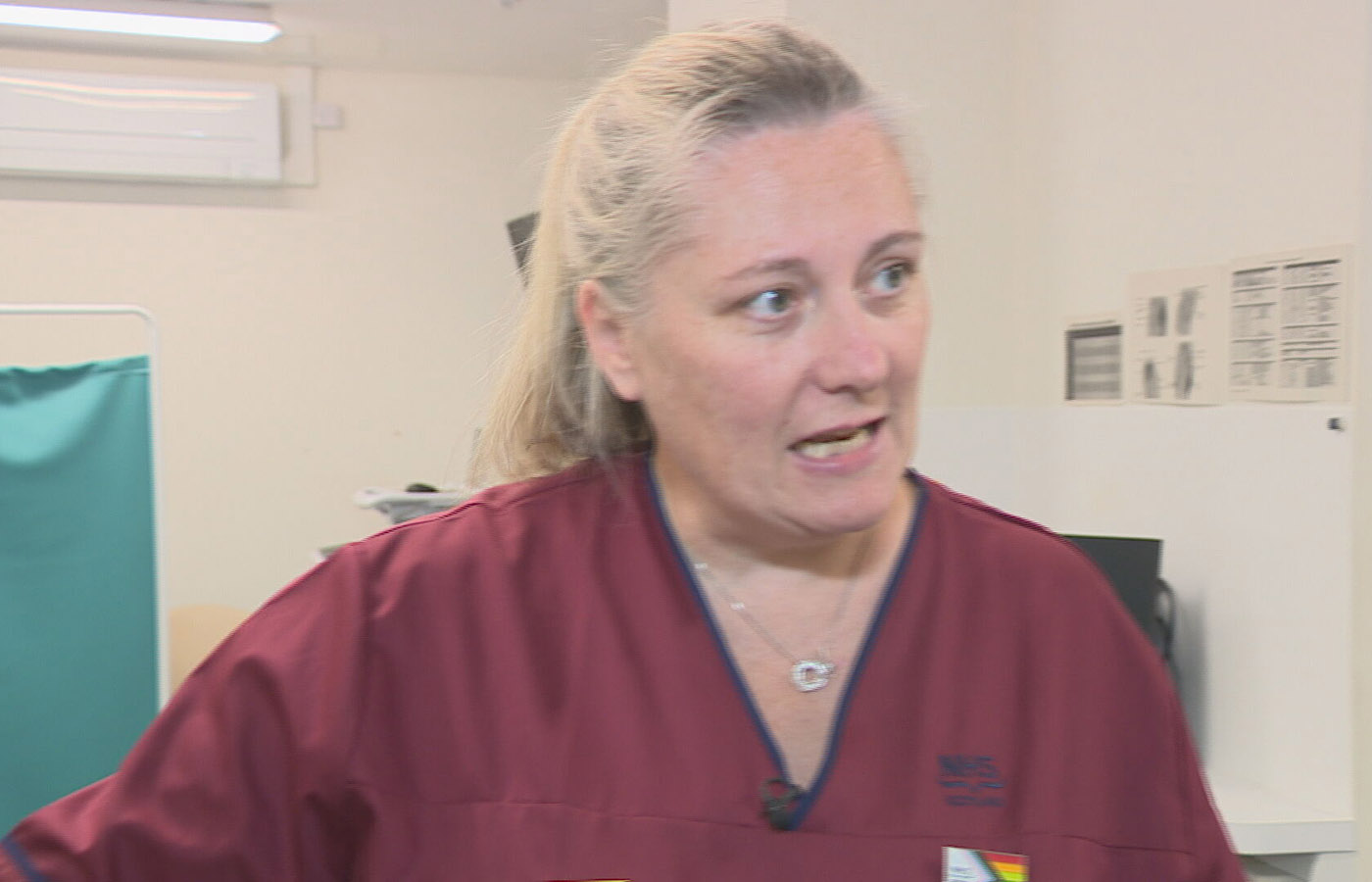 The Scottish Government backs the plans but some MSPs have raised concerns about the impact on the local area, including on businesses.
Scotland's drug and alcohol policy minister Elena Whitham welcomed the board's decision and said the Government has committed to making up £2,347,000 yearly for it from April 2024/25.
She said: "We know this is not a silver bullet. But we know from evidence from more than 100 facilities worldwide that safer drug consumption facilities work.
"It is time to see this approach piloted in Scotland and while the service would still be limited to some extent, due to the Misuse of Drugs Act reserved to Westminster, we are confident it would save lives.
"It's vital this pilot has the full confidence of the general public as well as those who use the facility, and the leadership of Glasgow and Police Scotland will help ensure it is introduced as quickly as possible."
Westminster's Home Affairs Committee recommended pilots of safe consumption facilities in areas across the UK where local government and others deem there is a need, in a report published last month.
Home Office minister Chris Philp said previously the UK Government does not support such facilities in England and Wales, over concern they "condone or even encourage" drug use.
But Philp told MPs that his department is "not going to stand in the way" of the pilot in Scotland provided the power is exercised lawfully.
STV News is now on WhatsApp
Get all the latest news from around the country
Follow STV News
Follow STV News on WhatsApp
Scan the QR code on your mobile device for all the latest news from around the country