A man convicted of murder in 1973 was an "easy target" for the police, his sister has said.
George Beattie was jailed for murdering Margaret McLaughlin in Carluke – but her fiancé and a criminologist have told STV News they believe he is innocent.
Georgina Lansdell was 23, the same age as Margaret, when her brother, 19-year-old "mummy's boy" George, was convicted.
Speaking publicly for the first time, she said their father Robert died from a heart attack two years later – with the family blaming stress and anxiety.
Their mother Jeanie "spent her life trying to prove his innocence" before passing away two years ago.
The 70-year-old care home manager told STV News: "It's so sad that they both went to their graves and he was innocent. They know he was innocent but we couldn't fully clear his name."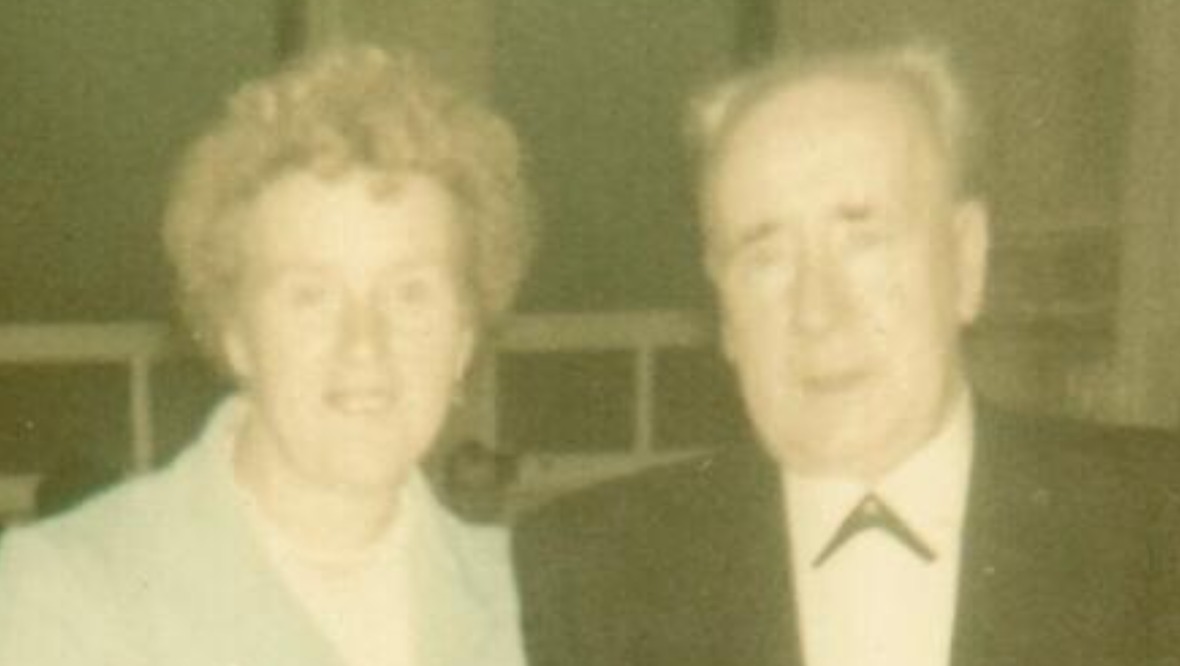 Georgina was one of eight siblings – six brothers and two sisters – and living at home in Unitas Crescent, Carluke, in 1973.
The family were concerned when detectives asked George to come to a police station. It was the beginning of a nightmare that consumed their lives.
Georgina said: "At the beginning, when the police started going round all the street questioning everybody, they were taking statements from everyone, they took a statement from him.
"And I think he just gave a statement in the wrong way because he thought he was going to help the police. And that statement that he gave didn't help him, it just got him into trouble because a few days later they came knocking on the door and said they wanted him to go to the police station and help with their enquiries.
"Two of them came and took him away and from that point we never saw him again because he never came home."
That night, with George being questioned alone by the CID, his family became increasingly agitated.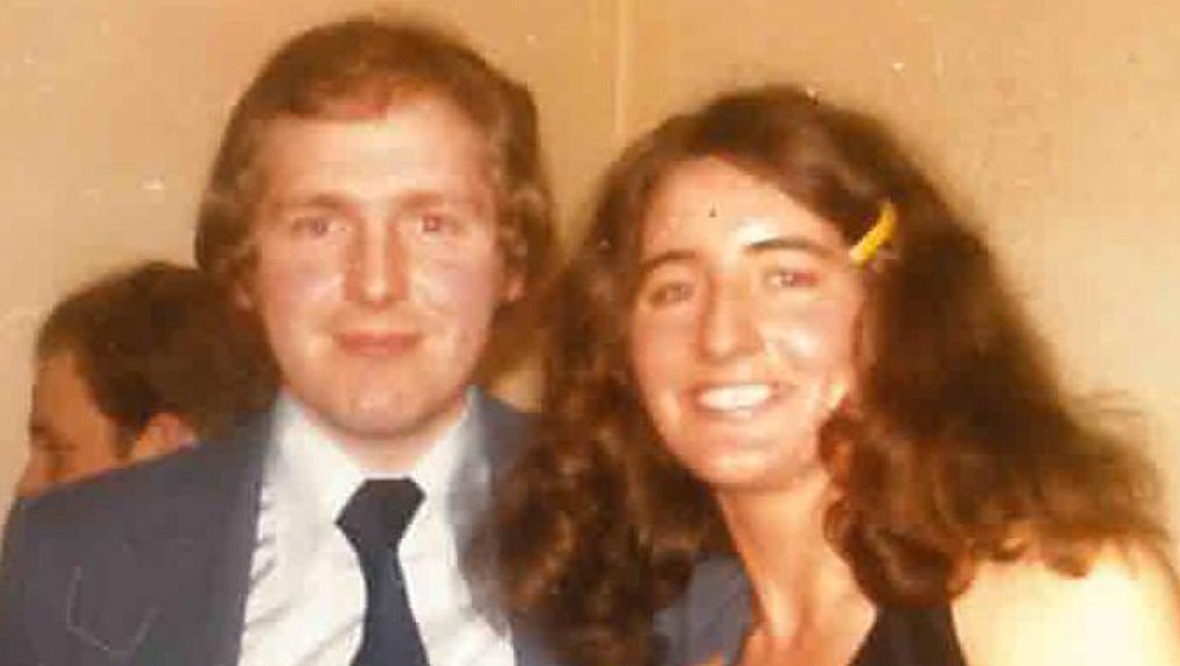 She said: "I must have fallen asleep. But it must have been about five o'clock in the morning, I heard this most awful scream and it was my mother.
"The police had arrived at the house to say that George had confessed to the murder of Margaret McLaughlin. And all I could hear her say was 'oh no, oh no, oh no'.
"She was lying on the settee and John Adams, one of the police inspectors, was kneeling at the front of the settee and she kept saying to him 'he didn't do it, he never did that, he has not confessed'. She knew that there was no way he had ever done anything like that.
"My mum and dad were just devastated. The windows were closed, the blinds were closed, and my mother just sat and cried. She just could not take it in. She could not believe it."
Like many other people, Georgina describes her brother as "a big softie" and also as a gentle mummy's boy with a passion for trainspotting.
Asked whether he was capable of Margaret's brutal murder, she said: "There is no way he could ever have done that. If he saw somebody fighting in the street he would cross to the other side of the road because he wouldn't want to be involved. He wasn't an aggressive person in any way."
During George's trial, his family believe evidence was withheld from the jury and that his defence failed to raise crucial points that would have seen him acquitted.
Georgina added: "There was just so many things that were wrong. So many questions left unanswered and I think as a family it just totally floored us. I suppose we ever really healed because it's always there in the back of your mind.
"The police weren't worried. They had got an easy target and he was going to be the one that they were going to convict.
"Common sense would have told you the way that this girl was murdered, he must have been covered in blood. There was nothing on him."
Criminologist Professor David Wilson's book Signs of Murder has seen a groundswell of support in Carluke for the family – but it was not always like that.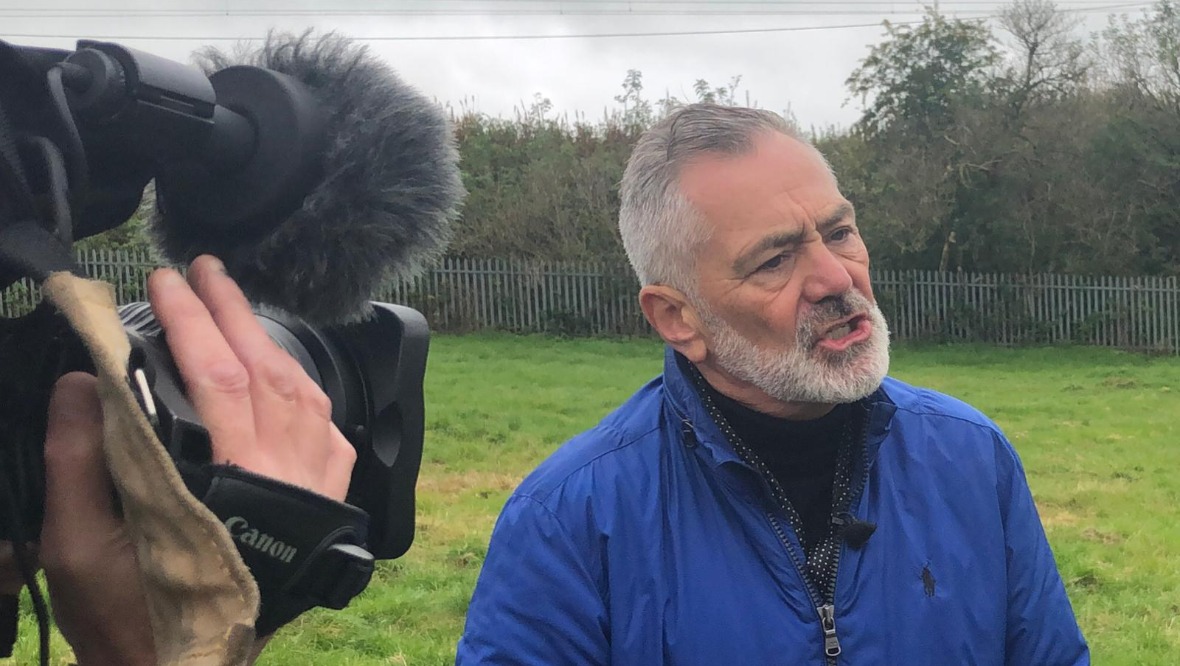 Prof Wilson has named a "more likely" suspect for the 1973 murder.
Georgina said: "You'll always feel people looking at you and thinking and saying to you 'oh that's George Beattie's sister, he murdered Margaret McLaughlin'. You always feel that people are looking at you and you've got that stigma.
"Why now do I think the people of Carluke are in readiness to support us? I don't know.
"Nobody ever came and knocked on the door and said 'I don't believe your son did this'. Nobody ever came and gave us support. We just got nasty letters, we just got windows smashed. The rumours and the horrible stories that went around, it was awful."
She also understands how painful these past five decades will have been for Margaret's family, adding: "I feel for the McLaughlins as well. Are they thinking they did get the right person, the right person was caught? But now this book has been written, what are their thoughts on what's happening? Do they really want to know or do they just want it to finish?"
George, according to his sister, is not in the best of health but the family still "hope and pray" that his innocence will be proved.
More on the investigation into Margaret McLaughlin's murder on Scotland Tonight on STV at 10.40pm.