A keen angler who feared he would never walk again following a cycling accident is back on the road to recovery thanks to a unique hospital rehabilitation programme.
In less than six weeks, Robbie Bell has gone from not being able to move anything below his neck to being in a position to walk out of Glasgow's Queen Elizabeth University Hospital and head home to Lewis.
After falling off his bike, Mr Bell was diagnosed with incomplete tetraplegia – which resulted in partial paralysis and loss of sensation in his limbs and torso.
As part of his recovery, he has been casting off with a fishing rod within the hospital grounds.
The intricacies involved in building the rod and setting up the reel mechanism, alongside the casting motion, have helped exercise Mr Bell's dexterity and have played a key role in allowing him to regain feelings in his limbs.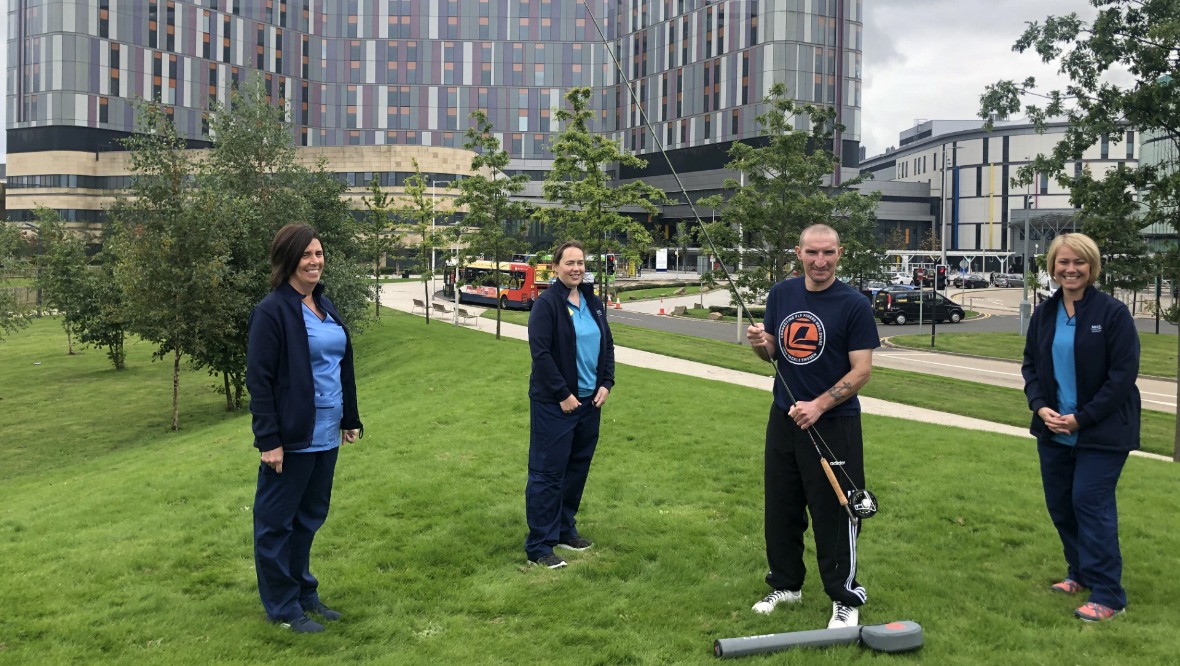 He said: "The staff have been excellent in helping support me on the road to recovery since I was admitted to the spinal unit in August.
"There were points where I thought I'd never walk again but taking things as they come, and making gradual improvements in my movement over the past six weeks has got me into a position where I can look forward to catching the end of the fishing season up north.
"I'd like to thank the team at the QEUH and a huge thanks to Loop who were kind enough to donate a brand new fishing rod to help as part of my rehab."
Occupational therapist Amanda Howat and physiotherapist Susan Gilhespie, who have been working closely with Mr Bell since he was admitted, highlighted the importance of patients having interest-focused rehabilitation as part of their recovery process.
Ms Howat said: "For any rehab patient, the journey to recovery can be long and difficult.
"Anything to make that slightly easier, and to keep patients motivated, is a huge advantage.
"Robbie has been able to practice doing something he loves, and that has provided additional motivation for him to get back on his feet. It's fantastic to see how quickly he's progressed."