It's a town with a rich history of shipbuilding going back centuries – and now Port Glasgow's long-running connections with the industry have been commemorated in a striking new sculpture.
The Shipbuilders of Port Glasgow sculpture, consisting of two colossal stainless steel figures, has taken pride of place in the town's Coronation Park.
Pictures by Chloe Adams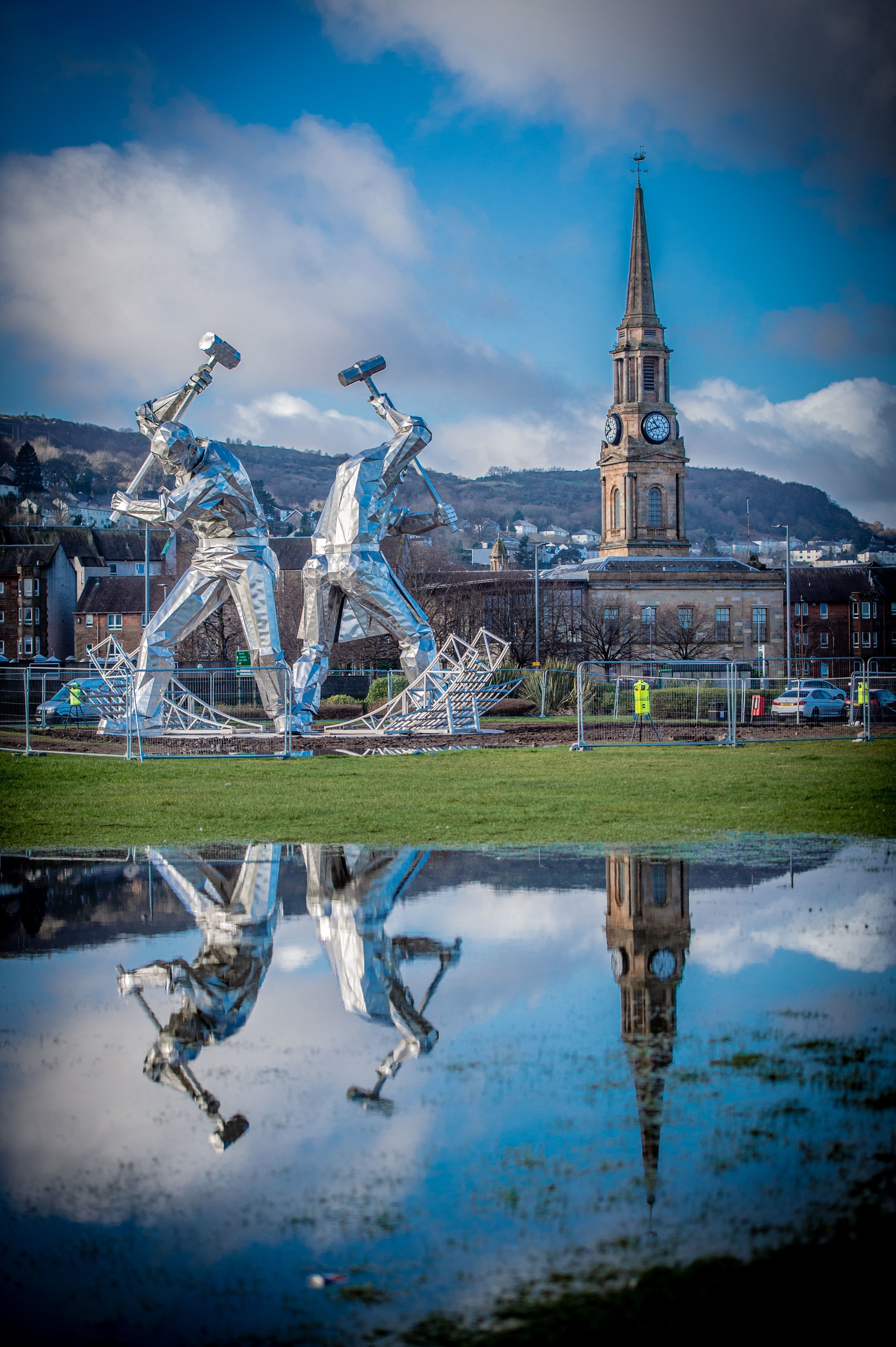 The 33-foot-tall figures, which have a combined weight of 14 tonnes, were designed by artist John McKenna and pay tribute to those who worked in the shipyards of Port Glasgow and Inverclyde, and made the area world famous for shipbuilding.
Those involved in assembling the figures for public display faced challenging weather conditions over the past few weeks, but now the project is nearing completion.
The artwork is thought to be the largest sculptural figure of a shipbuilder in the UK and one of the biggest of its kind in Western Europe.
Councillor Michael McCormick, Inverclyde Council's convener of environment and regeneration, said: "The delivery of these sculptures has been a long time coming and much has been said about them but it's now clear to see that they are quite spectacular and the reaction thus far suggests they are well on their way to becoming an icon of Inverclyde and the west of Scotland.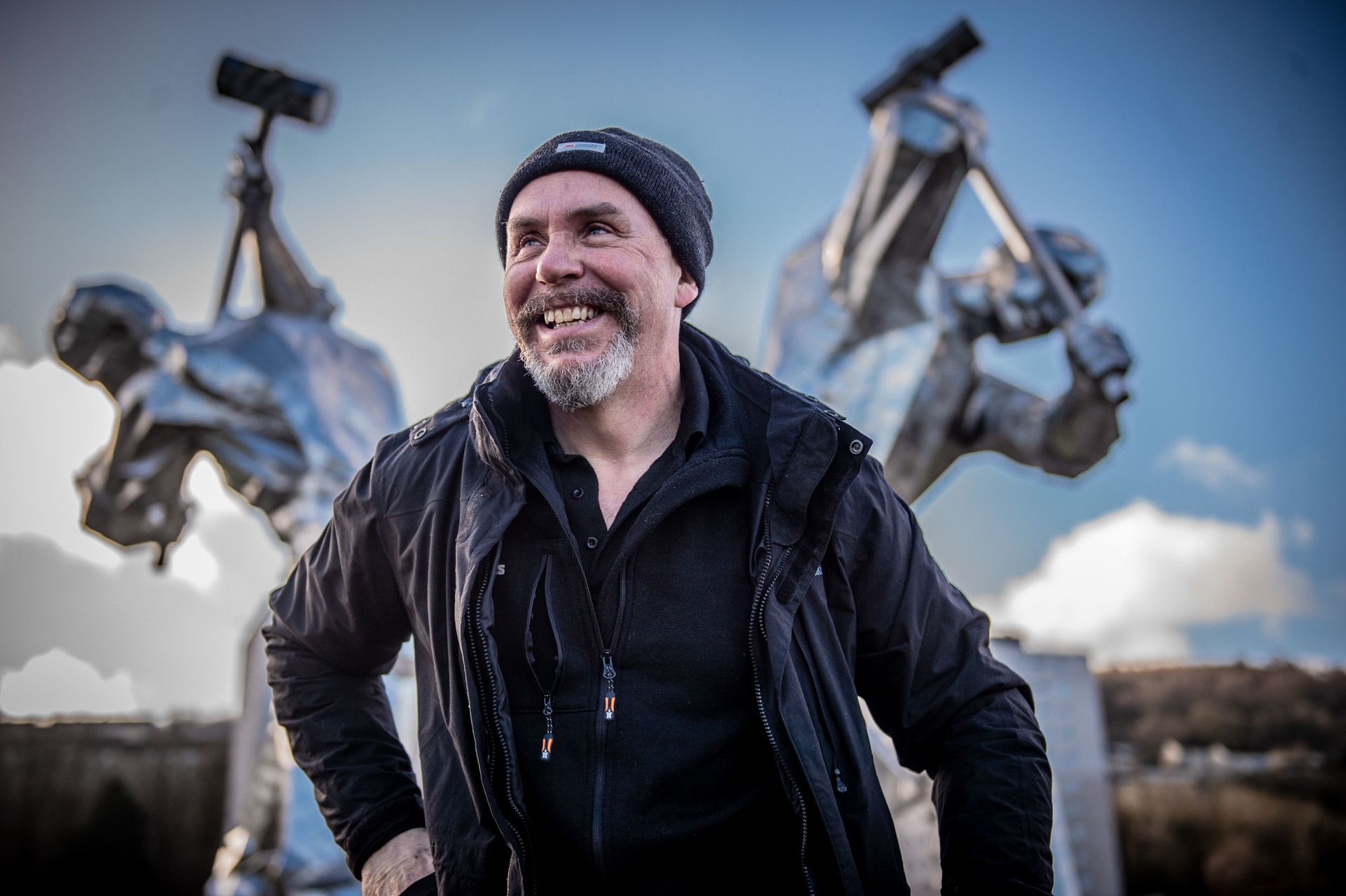 "These sculptures not only pay homage to our rich shipbuilding heritage and the many local people who served in our yards but will also provide another reason for people to discover Inverclyde as we continue to promote the area as a good place to live, work and visit.
"I'm delighted that the vision of sculptor John McKenna and that of the people of Port Glasgow has now been realised and I look forward to the addition of lighting and other final touches over the coming weeks and months to really set it all off."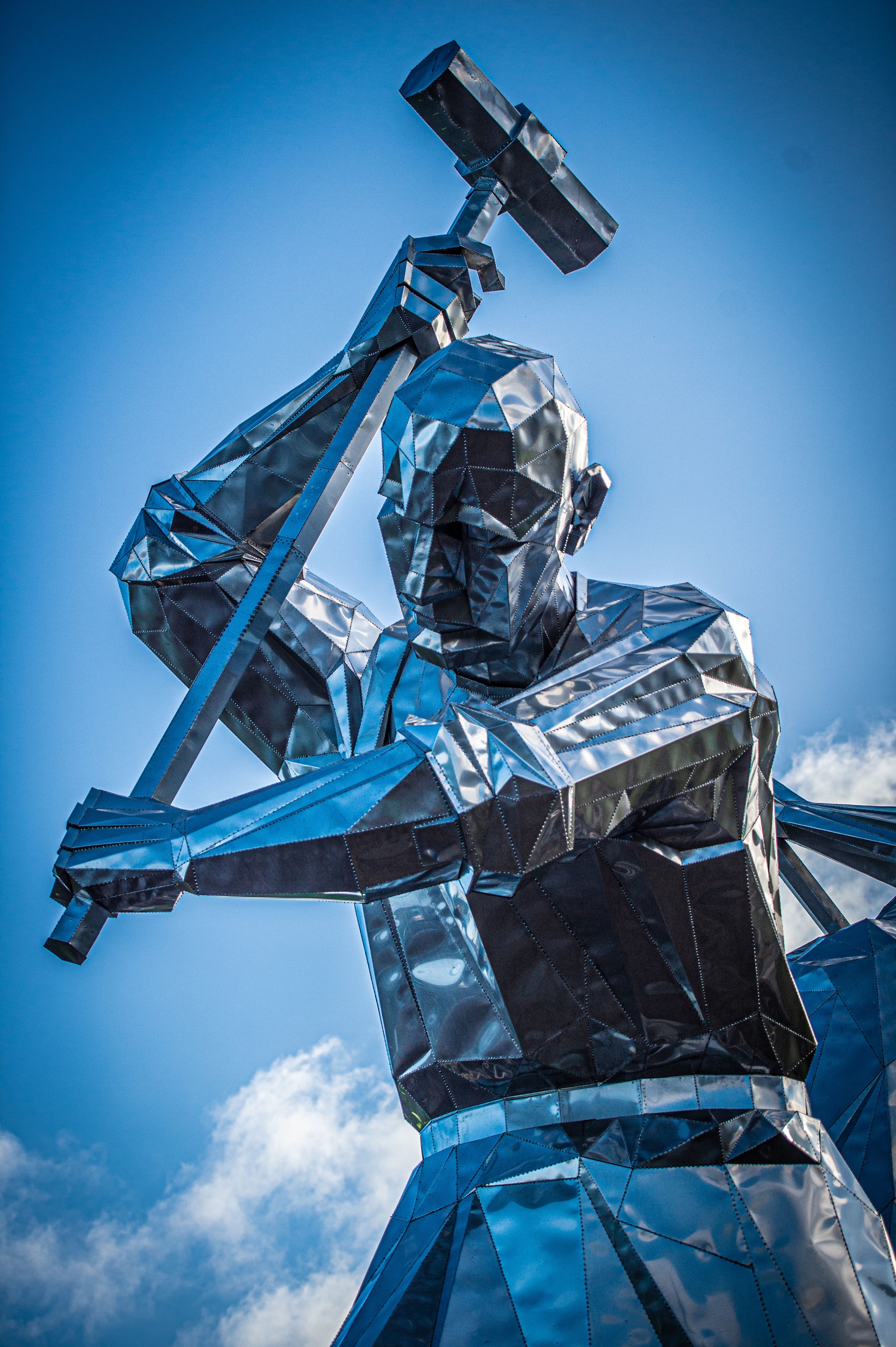 Artist McKenna said: "When my design of the shipbuilders sculpture was overwhelmingly voted for by the people of Port Glasgow I was absolutely thrilled that my vision for the artwork would be realised.
"It was no easy task to design and complete the sculpture, a complete unique one-off, a dynamic pose, the colossal pair swinging their riveting hammers, trying to evoke working together.
"To see the pair finished in metal at full-size was fantastic, for so long these complex figures were all 'in my head'.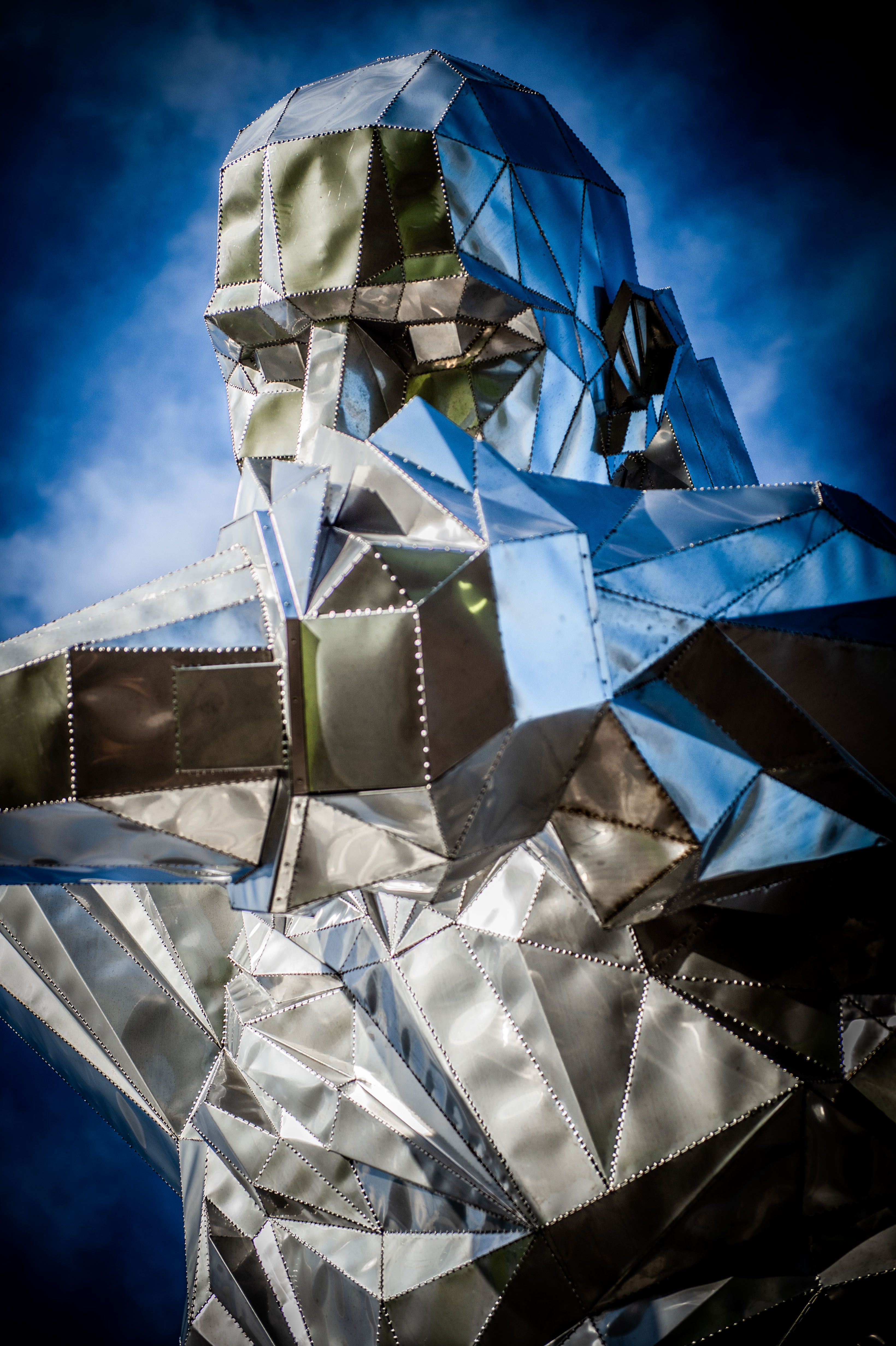 "That complexity and the size of the work were a huge challenge, not only in the structural design but the faceted plating that is the sculpture surface.
"Consequently, the artworks took longer than expected but anything worthwhile is worth waiting for.
"These artworks, made in my studio in Ayrshire, are to celebrate the historical shipbuilding industry of Port Glasgow and the impact 'Clydebuilt' had on the whole world.
They were made for the people of Port Glasgow, those who had faith in my design and voted for it. Hopefully they will cherish and enjoy these colossal giants of industry for many generations to come."