Joyce Murdoch vows she'll never retire again. The 80-year-old, believed to be Scotland's oldest social care worker, left the workforce 15 years ago.
But she says retirement wasn't for her and now plans to keep on working "just like the Queen".
Ms Murdoch shares a birthday with the monarch, who celebrates her Platinum Jubilee next week.
Work ethic is also a quality they both have in common. Ms Murdoch does nightshifts at Mavisbank Respite Service in Glasgow, providing support for adults with a learning disability.
"I've been working nightshift for 35 years now. I'll be like the Queen. I hope I'm still here in ten years."

Joyce Murdoch
"It's a great profession to get into, it really is," she told STV News. "Some people will say to you 'what are you doing working at 80?'.
"And I'll reply 'Why not?'. If you're fit and able, what's the point in sitting about the house? My husband calls me 'Mrs Asda' because when I retired for two years, I was never out of Asda spending money.
"I've been working nightshift for 35 years now. I'll be like the Queen. I hope I'm still here in ten years."
Ms Murdoch is a support worker at Quarriers, which provides care for adults and children living with a disability.
She achieved an SVQ Level 3 in social services and healthcare in 2018 and currently takes responsibility for seven or eight people during her nightshifts.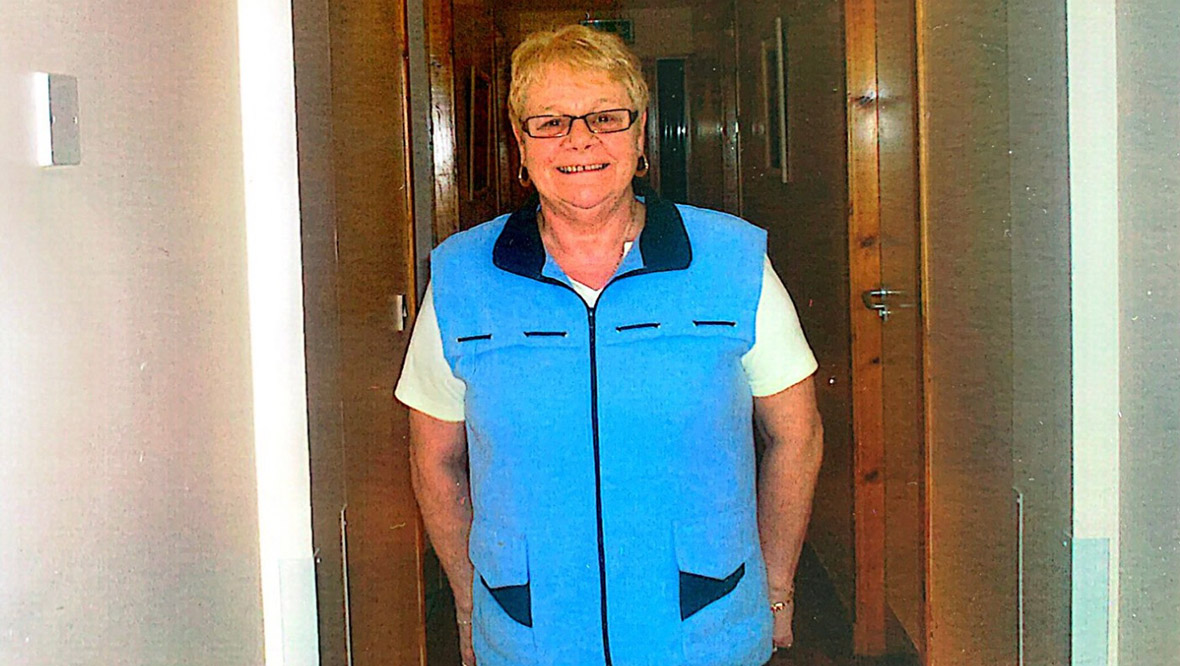 She said: "I just love coming here, this is a fantastic place. You've got to be dedicated to the job, there's no point going into something like this if you're not dedicated.
"I've dedicated 40 years of my life to looking after adults with learning disabilities and I've just loved it.
"Just to see their faces when they come in here and they're enjoying it so much… it's only for respite, they'll maybe just be in for three days, but they look forward to getting taken out, going bowling, cinema, playing games, plus the fact it's given their carers and their parents a bit of respite too.
"I mean, they've got them 24/7, we're just working here eight hours. They're so happy to come in here and it makes me happy to see they've enjoyed their stay.
"I retired for two years, I got fitted a new knee and I just got fed up. I heard through the grapevine that they were looking for the nightshift to be covered, so I applied for the post and I got it – I was 70 then, so that's me ten years on the job."
Joyce has helped me
Mark Clark is a long-standing service user who has been supported by Joyce for many years. She helps him make a cup of tea and is a regular at his bingo games in the sitting area at Mavisbank.
Mark plays the role of enthusiastic caller and has an electronic machine, resplendent with flashing red dots, to really look the part.
Mark told STV News: "I come here for the respite and to see new people. It's good being cared for by Joyce, she's a good worker.
"The staff take you out to places like bowling, stuff like that. Joyce is nice, she doesn't look like 80."
Ms Murdoch was forced to retire when she was 65, but when legislation changed she went straight back into employment.
She used to work at the ticket sales office for the Glasgow Garden Festival in 1988, now the site where the Mavisbank centre is located, meaning her career has come full circle.
In total, she has been a care worker for almost 40 years.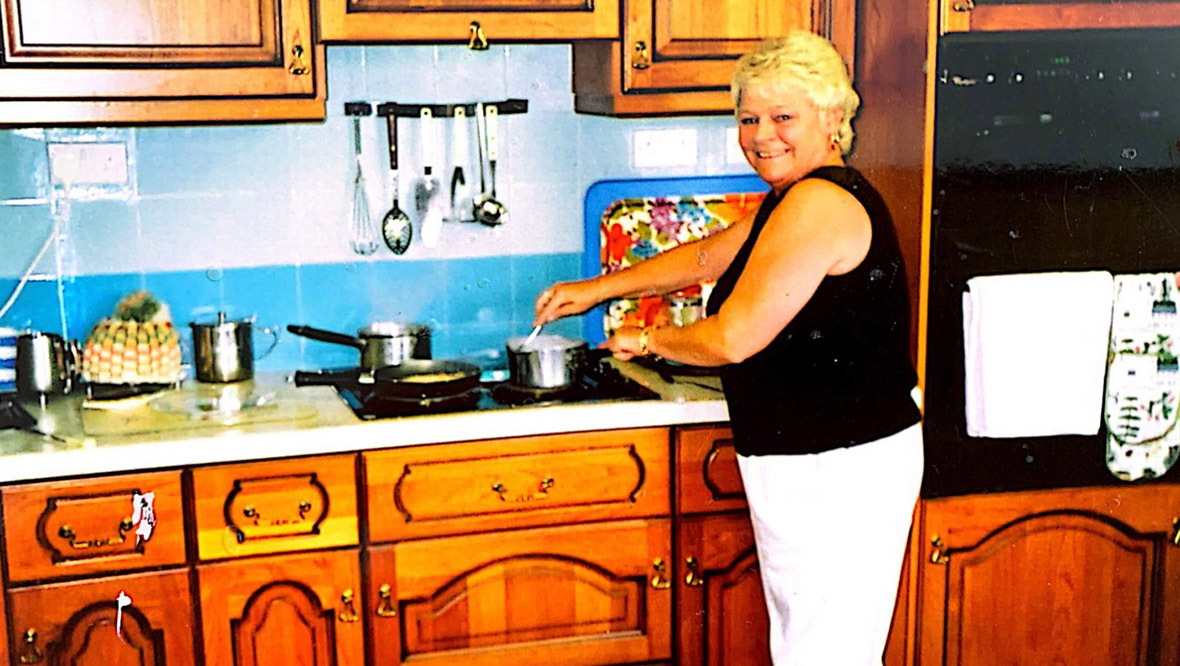 "I've never really thought about it (being one of Scotland's oldest care workers) because when you're working, you just kind of carry on and age doesn't come into it with me – I just keep going and going.
"Look at the Queen, she's 96 and still working and we share the same birthday, so watch this space. If my health's good – I've been lucky that I've always been in good health – I will carry on for as long as I can.
"They've absolutely loved having me back, they were all phoning and saying 'oh, welcome back Joyce, it's great to see you' because I never thought for one minute I would come back after retiring. You think 'I've retired, that's it'.
"But retirement wasn't for me, it definitely wasn't."
Ms Murdoch was with Glasgow City Council for 15 years and then conducted home care visits in Newton Mearns for five years.
She came to Quarriers in 2002 and then retired in 2010. That was shortlived, however, and she rejoined in 2012.
The view from Quarriers
Andrew Williamson, deputy chief executive of Quarriers, described Ms Murdoch's tenure as a "fantastic achievement".
"I think social care and being a support worker is one of the toughest, toughest jobs anybody could be doing and to be doing it at Joyce's age is quite remarkable," he told STV News. "I think everybody can see just how well regarded she is.
"It's not just the people we support that love her, it's the staff as well. You can see the enjoyment she gets from coming to work and, as a team, they all support each other and get through tough times.
"The last two years have proven that, the centre stayed open every day throughout the pandemic and it's people like Joyce coming to work that is such a lifeline for the people we support.
"She's a hard worker. She comes, she never stops – whether it's making tea, whether it's organising events, making sure people are coming and going at the right times, she's in amongst it.
"She'll never take credit for anything either, she's always just part of the team but she is a big credit to the whole centre."