Tom Goodwin was born with four kidneys, a rare condition affecting just one in 10,000 people, and is now walking the country to raise money for research.
He is currently heading along the West Highland Way and has around 200 miles left of his journey from Land's End to his final destination John O'Groats.
Along the way, he's been meeting families affected by life-threatening kidney conditions, such as eight-year-old Leo McFaulds, who was saved thanks to an organ donation from his mum.
"If someone's talking about kidneys, it usually means something's gone wrong," said Tom during a stop-off in Glasgow. "But I wanted to tell a positive message about the extraordinary work taking place in our hospitals up and down the country.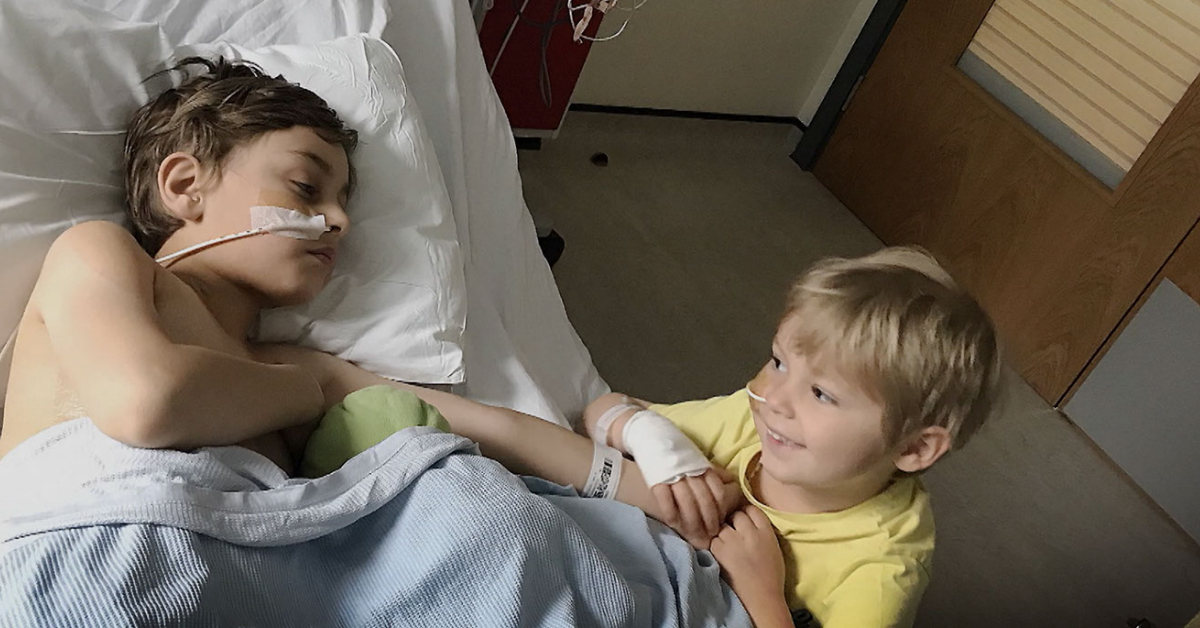 "Particularly at a time when the funding for medical research charities generally has fallen – Kidney Research UK has lost 50% of its funding."
Leo contracted E-coli last year and suffered kidney failure, spending months in hospital on dialysis before undergoing the life-saving transplant.
His parents, Louise and Anthony, told STV News earlier this year how they both, along with their other son, four-year-old Sam, all contracted E-coli, possibly during a countryside walk in the Highlands.
The family are now doing everything they can to support 33-year-old Tom's £10,000 fundraising drive, which has been inspired by Sir Captain Tom Moore.
Louise said: "They didn't have dialysis for children 40 years ago, so kidney research is absolutely vital.
"It's saved my boys' lives and countless other people around the UK."
The Royal Hospital for Children in Glasgow recently received £50,000 to buy virtual reality headsets which help parents get to grips with dialysis at home.
Consultant paediatric nephrologist Dr Ben Reynolds said: "One of the greatest anxieties families talked about was 'what if dialysis goes wrong?' and troubleshooting for problems, you can't practise that in hospital."
Who is Tom Goodwin?
Tom Goodwin underwent life-changing treatment when he was just nine-months-old after his condition was spotted by a NHS renal specialist.
Of the four kidneys, one of them on his left side was not fully formed and had to be removed. He was left with the other three – which he still has – and had to take daily antibiotics as a child, which his parents dubbed "magic medicine".
He set off on his 1000-mile fundraising walk from Cornwall on August 21 – the day after his 33rd birthday – with everything he needed in his backpack, and has so far raised just over 60% of his £10,000 target via JustGiving.