When Dave Black's hours were cut due to the coronavirus pandemic, he decided to lace up his trainers and start running.
Although the 56-year-old was used to running 5k and 10k races, with so much extra time on his hands, he decided to take on an epic challenge.
Having lived on Arran, off the west coast of Scotland, for almost 40 years, Dave decided to run around the island – a journey encompassing more than two marathons.
"I got the idea from a sponsored 'Round Arran Walk' which I remember quite a few locals doing soon after I first moved to the island in the 1980s," Dave explained.
"Since becoming a runner, I've always fancied the idea of 'defeating the island' by running round it, but never really had enough free time to train for it properly. Covid-19 changed all that.
"My hours at work were cut as there were less people travelling on the ferry. Additionally the roads were virtually traffic-free which was wonderful.
"And lastly, I was beginning my 56th year on this Earth, and the number of miles around Arran was coincidentally also 56, which resulted in an irresistible challenge for me to try."
Following a programme designed for ultra marathons, Dave began training in the autumn for his epic challenge.
Soon he was running around 70 miles a week in preparation, during his lunch break and in the evenings with a head torch during dark winter nights.
Dave said that focusing on the challenge ahead helped take his mind off the pandemic, and despite working 12-hour shifts on the ferries, he even felt his stress levels decrease.
"I found that the peace and quiet that resulted from the pandemic made my job a lot less stressful which helped with my energy levels a lot," he said.
"The Isle of Arran became 'my world' as I never went to the mainland, and it was a very happy place to charge around through quiet trails and empty forests."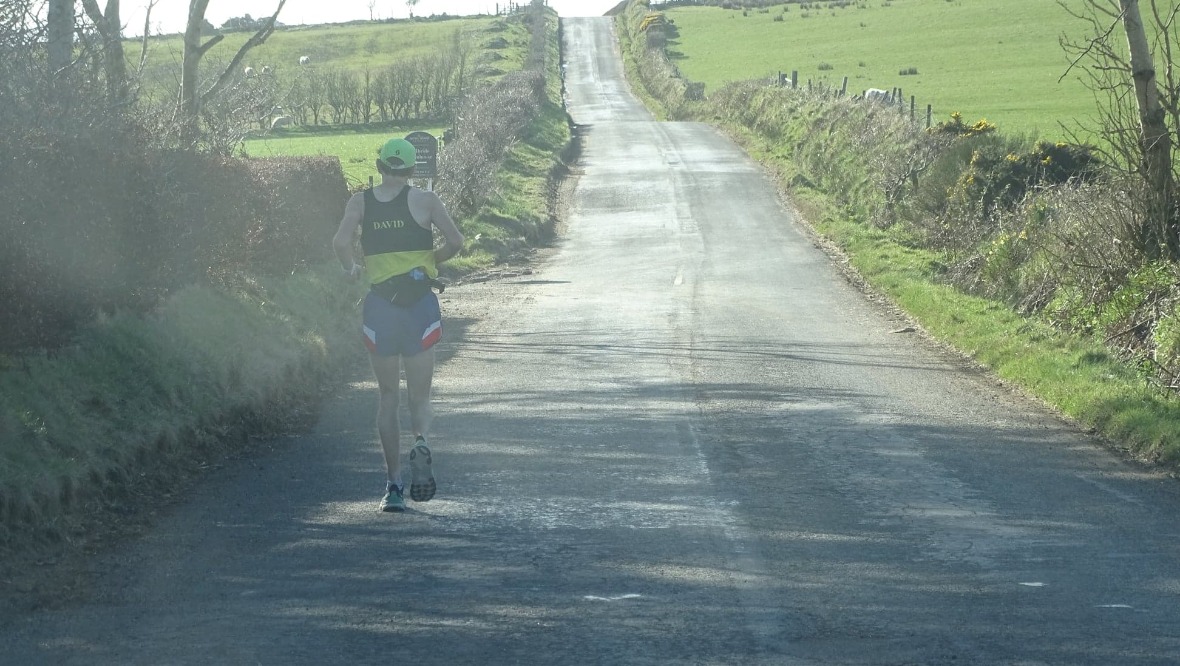 On April 2, Dave decided the conditions were just right to attempt the gruelling task, and while family and friends knew he was undertaking the mammoth challenge, they didn't know the date.
"I had to plan the run carefully beforehand as I hadn't told anyone that I would be trying to complete it on that day, so as a result the run had to be entirely unsupported," Dave explains.
"You need to eat and drink a lot when you're running for over nine hours, so I drove round the island the day before and hid Lucozade Sport bottles and Chinese takeaway tubs with flapjacks and bananas in them at various locations."
Dave began the challenge at a steady pace and completed the first marathon in four hours, but at 30 miles he began to struggle.
"By 35 miles I was no longer able to listen to the music in my headphones," he admits.
"All I could do from here on in was concentrate on achieving small goals, run to the next checkpoint where I'd left food and drink, or to the next village, or even just up this slope and onto the next flat surface.
"My biggest motivator strangely was probably the pain that I was feeling as I ran. I thought about how much I really didn't want to have to experience this amount of pain a second time, which inevitably I would have to if I failed and had to try again."
As Dave battled on, a friend soon found out he was undertaking the challenge and raced to catch up with him to offer moral support.
"A friend of mine, Neil May, heard from the postwoman that she'd seen me, and he caught up in his car and followed me for the last few miles to make sure that I was ok," he recalls.
"When he told me I had under a mile to go and that it was all downhill, I finally realised that I would make the finish and started to sob and run at the same time.
"This is, unsurprisingly, a first for me, and a measure of the difficulty that this challenge had presented I think. I didn't expect that."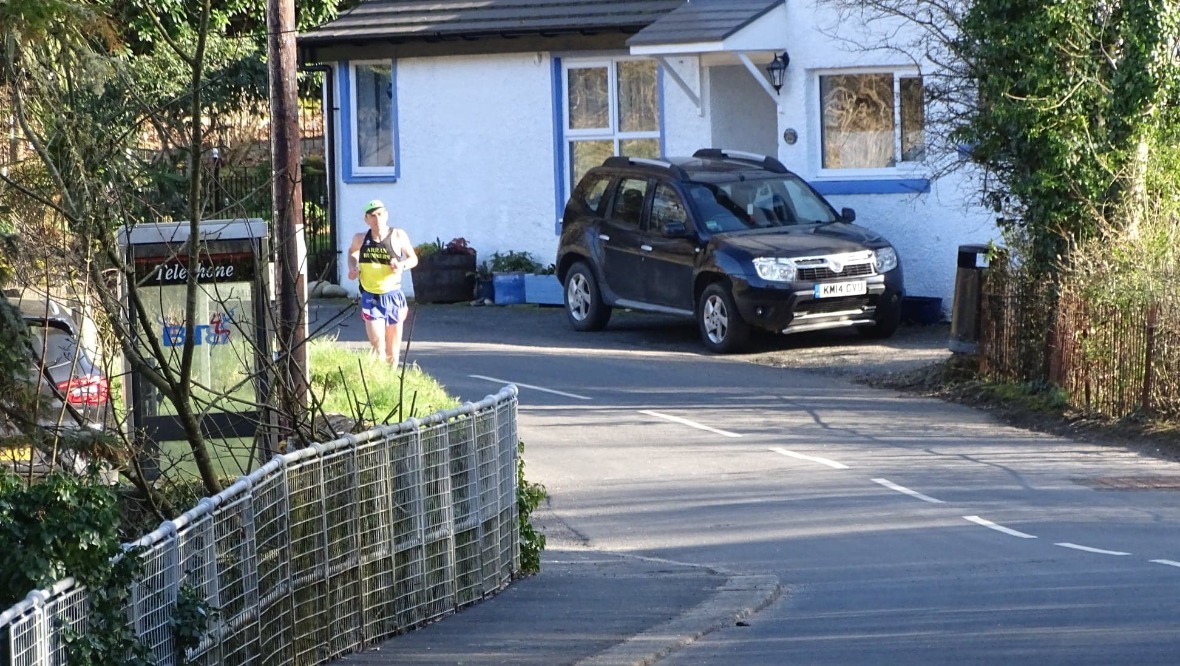 Dave says he managed to complete the 56-mile run in nine hours and 17 minutes, stopping for around 31 minutes in total for food and toilet breaks.
Determined to complete the challenge in under ten hours, Dave is delighted with his time and feels his epic run around Arran is his greatest achievement.
He added that the response from friends and family has been "unexpected".
"My overwhelming feeling is that I've achieved my greatest ambition," he said. "There is a saying, 'nothing that is easy is memorable'. It's true. And this challenge was extremely hard, almost to the point of failure right up until I actually finished it.
"It's my greatest achievement and it can never be undone. I ran 56 miles right round the island at 56 years old. I almost feel that I can achieve anything now that I did it."