As a graduate with a first class degree in politics, Ellie Wilson had hoped the world would be her oyster.
The 23-year-old from Glasgow was looking forward to the work experience she had lined up – but the opportunity fell through due to the pandemic.
"I'd made so many sacrifices to come out of university with the grades that I'd gotten and I'd worked really hard," Ellie told STV News.
"And it felt so disappointing to know that I'm here and I don't know what is happening anymore with my life."
Ellie then started searching for work, but it was a struggle.
"I would go on different websites and they would say sorry, we're not hiring, we have no vacancies.
'I don't know what is happening anymore with my life.'

Ellie Wilson, graduate
"As a graduate with a great degree from a top university, I thought I shouldn't have any problem with finding a job, but there was just nothing – no-one was hiring.
"It wasn't even that I wasn't good enough, it's just that they weren't accepting anything."
Ellie is now taking on a Masters degree, in the hope the situation will improve as time goes on.
But this means more debt and continuing to rely on her family for financial support.
"Myself and my generation have been dealt a really tough card," she says.
"And I'm trying to not feel as though my degree was a waste, because I learned so much from it, and I'm really proud of what I've achieved.
"But it's so difficult to not know what lies ahead and that feeling is really scary.
"I can only describe it as feeling lost."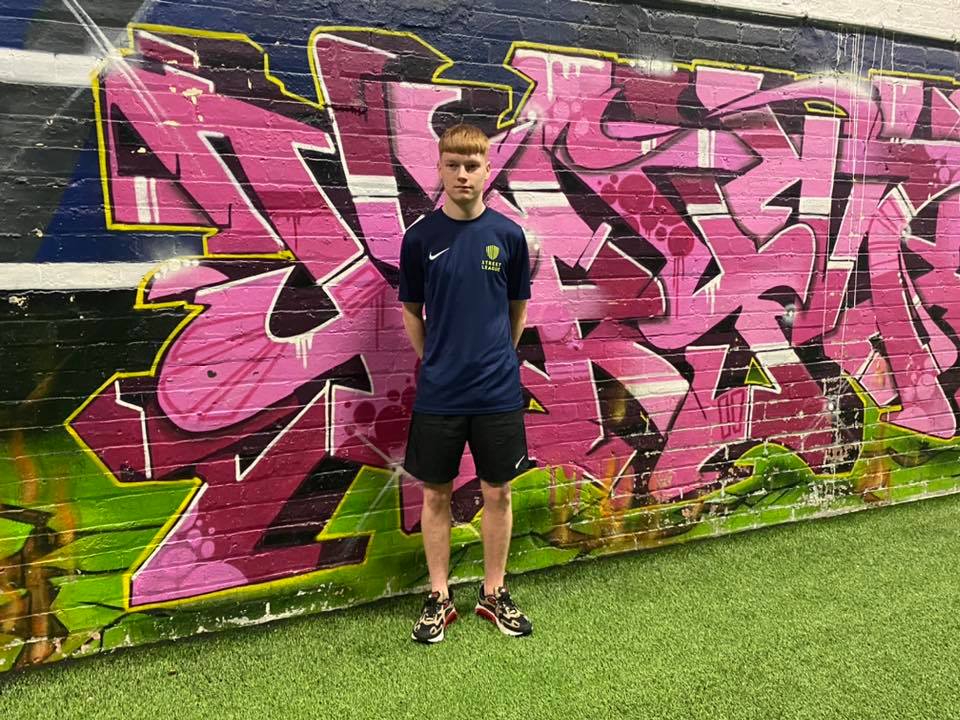 In Dundee, school leaver Allan Mcdermott is also wondering what the future holds.
Since his college course in painting and decorating was put on hold, he's been trying to find work with help from the city's Street League organisation.
The charity helps young people break into the jobs market, by providing training and motivational activities.
"I would apply for ten to 15 jobs every three or four days, maybe just to try and get at least a little bit of luck," he said.
"I've had emails back saying due to experience, it's unavailable, the space has been taken up by someone else. It's hard – I'm not getting any chances."
The 17-year-old says not being in work has affected his mental health.
"Waking up in the morning, not having a job to go to is tough. There's nothing that can really be done to keep myself occupied or keep myself busy.
"With a job it would be so much easier as well, with the headspace. So much better."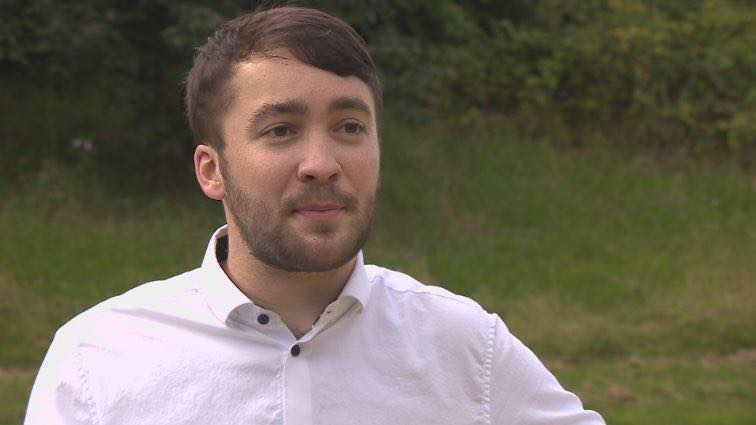 Back in Glasgow, Angus Gillies is also desperate to find a job.
After failing to find any filmmaking or journalism internships, the graduate widened his search – but to no avail.
"I went along to my local supermarket and handed in my CV at the very, very start of lockdown. But unfortunately by the time I got there, 100 other people already had as well.
"Even though I knew one of the people working there, they said that there's no chance, that I shouldn't even take the CV along, because they've already had so many CVs in, they're inundated with them."
Angus is now receiving Universal Credit to make ends meet.
"I've pretty much been applying for every job under the sun," he said.
"Some go a little bit further, some go to interviews, sometimes I get an offer but then it gets retracted. It's continuously up in the air."
'There's nothing I can do other than have that little bit of luck.'

Allan Mcdermott, school leaver
Ellie, Allan and Angus all say they're trying to remain positive about their job prospects.
But they know that the fallout from Covid 19 means they're facing an uphill battle.
"There's nothing I can do other than have that little bit of luck," said Allan.
"I'm just going to have to find a way of managing this and coping with the new normal that we're in," adds Angus.
"It's not the most optimistic time. But what can you do?"
"I can't see the job market recovering any time soon," Ellie says.
"I think that the legacy of what has happened is going to follow us for decades."