Nearly 200 people transformed George Square into a giant dance floor on Sunday in support of families with Huntington's disease.
They were taking part in Dance 100, organised by the Scottish Huntington's Association, which aims to raise awareness of the incurable brain disease.
Among the dancers taking part were people living with Huntington's, as well as those at risk of developing the disease, carers, family members and supporters.
Huntington's disease is caused by an inherited faulty gene that damages the brain, leading to complex physical, mental health and cognitive symptoms.
People with the disease can lose the ability to walk, talk, eat, swallow, and make rational decisions, resulting in the need for 24-hour care.
Sadie Clark, from the east end of Glasgow, was at George Square with her family, including son Paul, 47, who has Huntington's disease.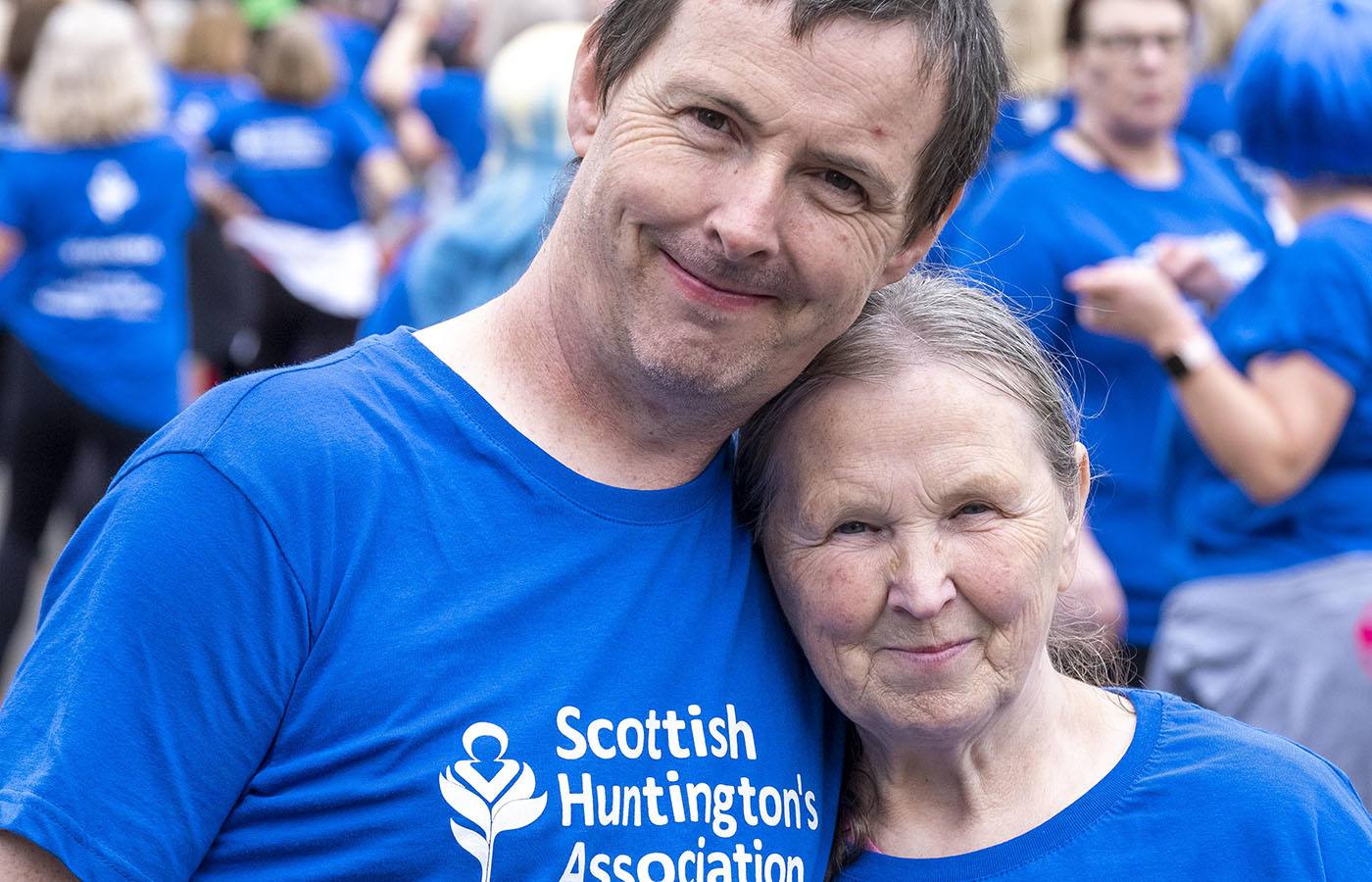 "My late husband had Huntington's disease and three of my five children have inherited the condition," said Sadie.
It's great to see so many families here today and to catch up with people that we haven't seen for some time.
"There needs to be more awareness about Huntington's disease, and today is a great way for us all to help make that happen."
A loss of control over movement is another symptom of Huntington's disease, causing repetitive jerky movements and impairing balance and mobility.
Early onset dementia, behaviour changes, and reduced ability to make rational decisions, plan and organise can also develop, while serious mental illness such as depression, anxiety and, in some people, psychosis, may occur.
The dreadful toll on families is compounded further by the reality that each child of an affected parent is at 50/50 risk of inheriting the disease.
Its complex symptoms combined with a lack of awareness amongst the wider public can leave families feeling isolated and misunderstood in their own communities.
Scotland's Dance 100 is the only event of its kind in the world that brings the Huntington's community together to dance in the street and tackle the stigma that continues to surround the incurable condition.