A "devastated" dog owner is appealing for hillwalkers to keep an eye out for her beloved mountain-climbing pooch who vanished among the clouds at the top of a Munro.
Natalie Crawford was five minutes from the summit of Beinn Ime with her Staffordshire Bull Terrier Gizmo 12ft in front of her when they became surrounded by thick clouds.
When the mist cleared, Natalie called out for the three-year-old rescue dog but she could not see him anywhere.
"The clouds must have spooked him," Natalie told STV News, "I stayed up there for four or five hours searching around the summit."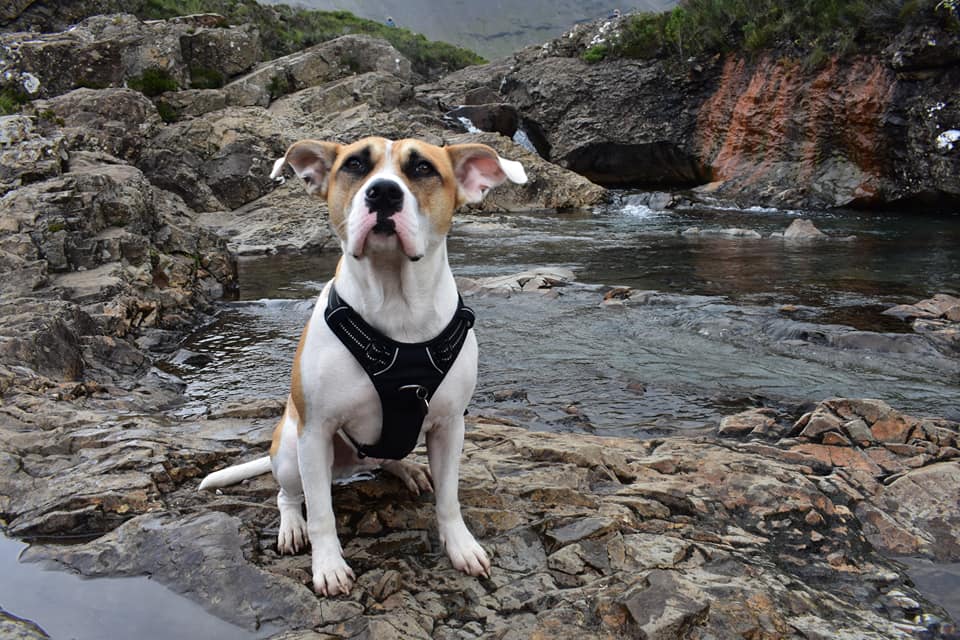 It has been almost two weeks and there have been no sightings of the pooch, who went missing on Thursday, June 17, on the Munro in the Arrochar Alps, in the Loch Lomond and The Trossachs National Park.
Gizmo is used to hill walking, having reached several peaks with his owner. Natalie said he does not run away and has never chased livestock.
She has camped out at the summit for several nights and has returned to the area each day to search for her beloved dog.
But Natalie, from Paisley, is hopeful that if a sighting is reported then search dogs could pick up Gizmo's scent and find him.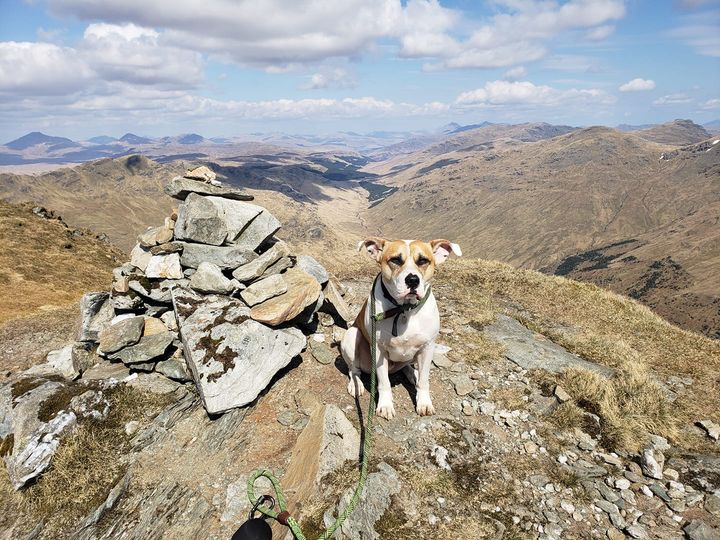 "They need to narrow the area down, it's so vast it's impossible to know where to start," she said.
"I'm just praying someone spots him, that's all I need is a sighting. I'm devastated, he means everything to me, I just want to get him back."
Anyone that spots Gizmo can contact Natalie through the dedicated Facebook page here.