An extravagant Halloween show, on display for one night only, has attracted hundreds of families after a local resident spent a year preparing for the event.
Oli Keenan, who dubbed himself the "Santa Claus of Halloween" has spent a year planning the festivities, which this year are themed around cult classic film, Hocus Pocus.
The 26-year-old from Clydebank dressed as Bette Midler's character, Winifred Sanderson, as families travelled to visit the spectacle.
The house was adorned with hundreds of pumpkins, thousands of lights, hay bales and fog machines, while live actors depicting Hocus Pocus film characters entertained the growing crowds.
Oli says the display, which he and his family put on annually is "for the community".
He told STV News: "I've been in Clydebank my whole life and it's something in a very strange way that I can give back to everyone."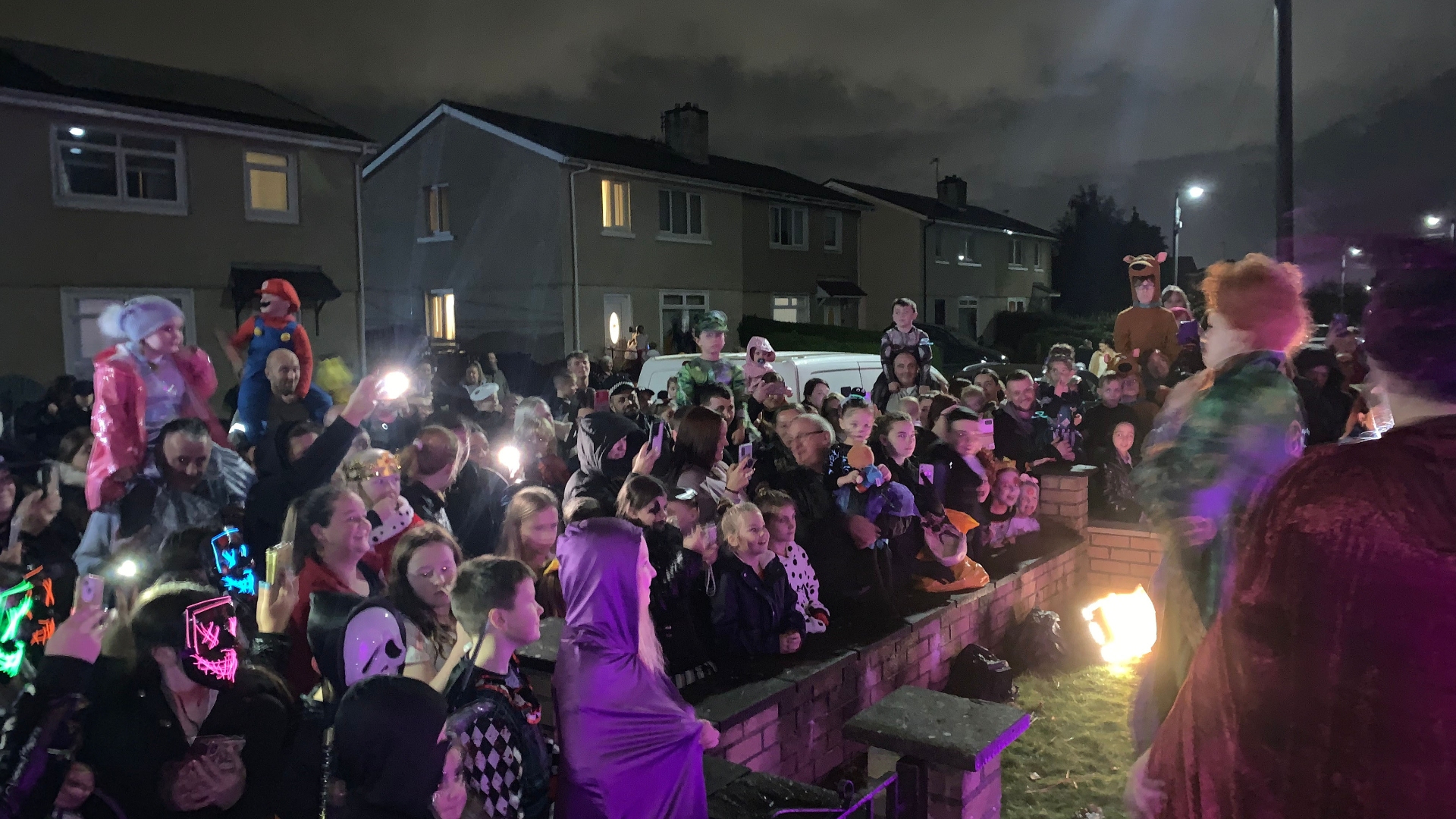 It is not the first time Oli and his family have seen visitors from across the country flock to their home to experience the display.
In previous years the theme has been The Shining, Beetlejuice, and Pennywise.
"We change the theme every year, we build everything from scratch," Oli said, "We like to keep it fresh and do something different every year and everyone absolutely loves it."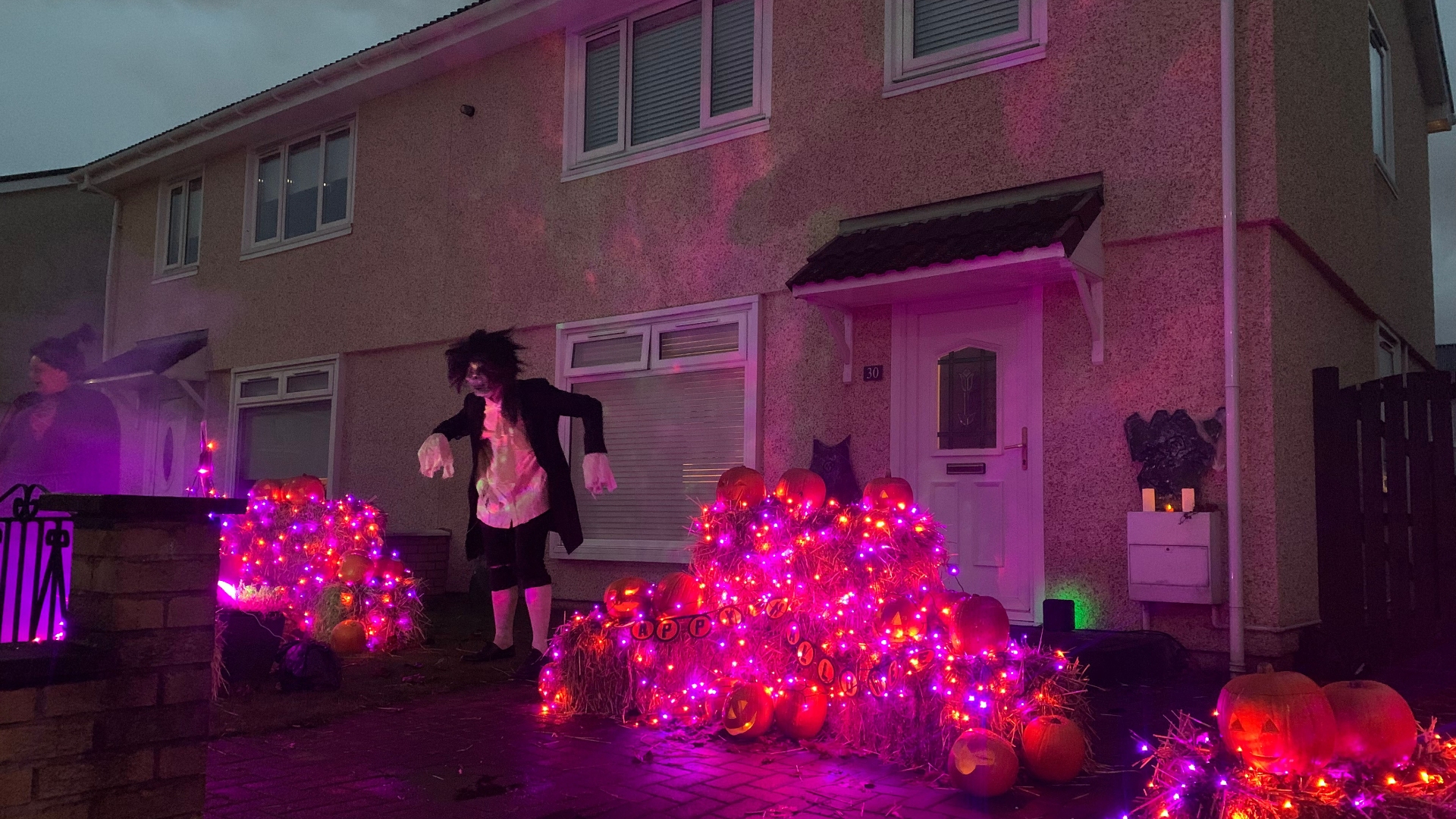 Decorations are strictly only for the day of Halloween and go up on the morning of the big day, but come November 1 the family are already preparing for next year's event.
Oli added: "Tonight finishes and we're already working on the next one. I'm like the Santa Claus of Halloween, it never ends.
"It takes a full year to come up with the ideas, get all the props, getting everyone together but it's so much fun. I wouldn't have it any other way."