"Hundreds of terrorists" have been killed and dozens captured amid ongoing fighting with Hamas militants in Gaza and southern Israel, an Israeli military official has said.
Rear Admiral Daniel Hagari spoke to reporters on Sunday, more than 24 hours after the Palestinian militant group launched an unprecedented assault into Israel, killing hundreds of people and taking captives back into blockaded Gaza as the group launched thousands of rockets.
Israeli soldiers battled Hamas fighters in streets in the south of the country on Sunday and exchanged strikes with Lebanon's Hezbollah militant group in the north.
The prospect of Hezbollah joining the fighting a day after the attack from Gaza raised the chances of a broader conflict.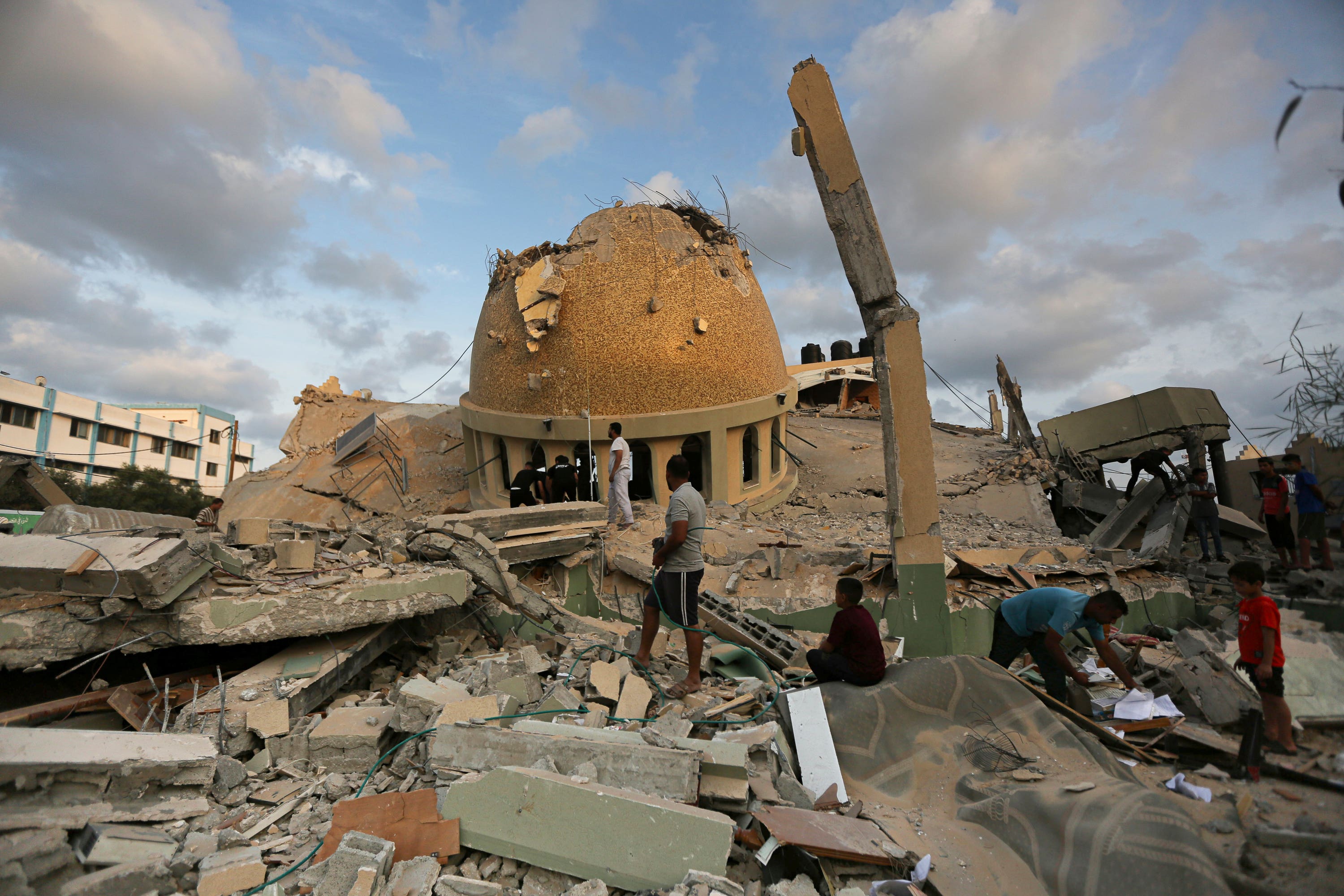 Hamas fighters, backed by a volley of thousands of rockets, broke through barricades around Gaza early on Saturday to rampage through nearby communities in Israel.
They took captives back into the coastal enclave, including women, children and the elderly, while Israel's retaliation strikes levelled buildings in Gaza.
Israeli media, citing rescue service officials, said at least 300 people were killed, including 26 soldiers.
At least 250 people were killed in Gaza and civilians paid a staggering cost for the violence on both sides.
Israeli TV news aired a stream of accounts from the relatives of captive or missing Israelis, who wailed and begged for assistance amid a fog of uncertainty surrounding the fate of their loved ones.
In Gaza, residents fled homes near the border to escape Israeli strikes, fleeing deeper inside the territory after warnings in Arabic from the Israeli military.
The flare-up on Israel's northern border also threatened to draw into the battle Hezbollah, a fierce enemy of Israel's which is backed by Iran and estimated to have tens of thousands of rockets at its disposal.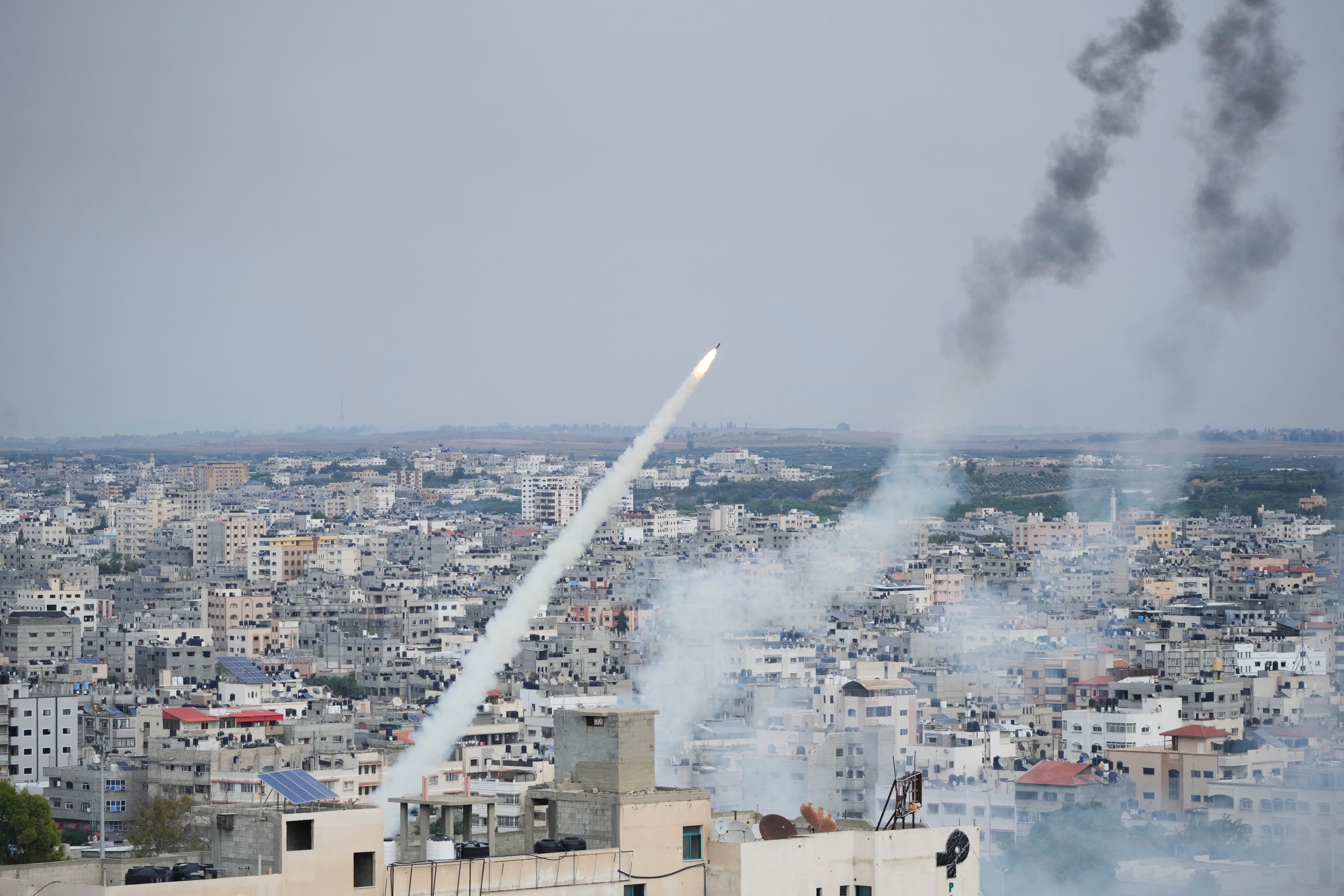 Hezbollah struck Israeli positions in a disputed area along the border with Syria's Golan Heights and Israel's military responded with armed drone strikes on Hezbollah targets in a disputed area where the borders of Israel, Lebanon and Syria meet.
In an assault of startling breadth on Saturday, Hamas gunmen used explosives to break through the border fence enclosing Gaza, then crossed with motorcycles, pick-up trucks, paragliders and speed boats on the coast.
They rolled into as many as 22 locations outside the Gaza Strip, including towns and other communities as far as 15 miles from the Gaza border, while Hamas launched thousands of rockets at Israeli cities.
On Sunday, the Israeli military said its forces were fighting Hamas incursions in eight places.
An Israeli military spokesperson said two hostage situations had been "resolved" but did not say whether all the hostages had been rescued alive.
Israel struck 426 targets in Gaza, its military said, flattening residential buildings in giant explosions.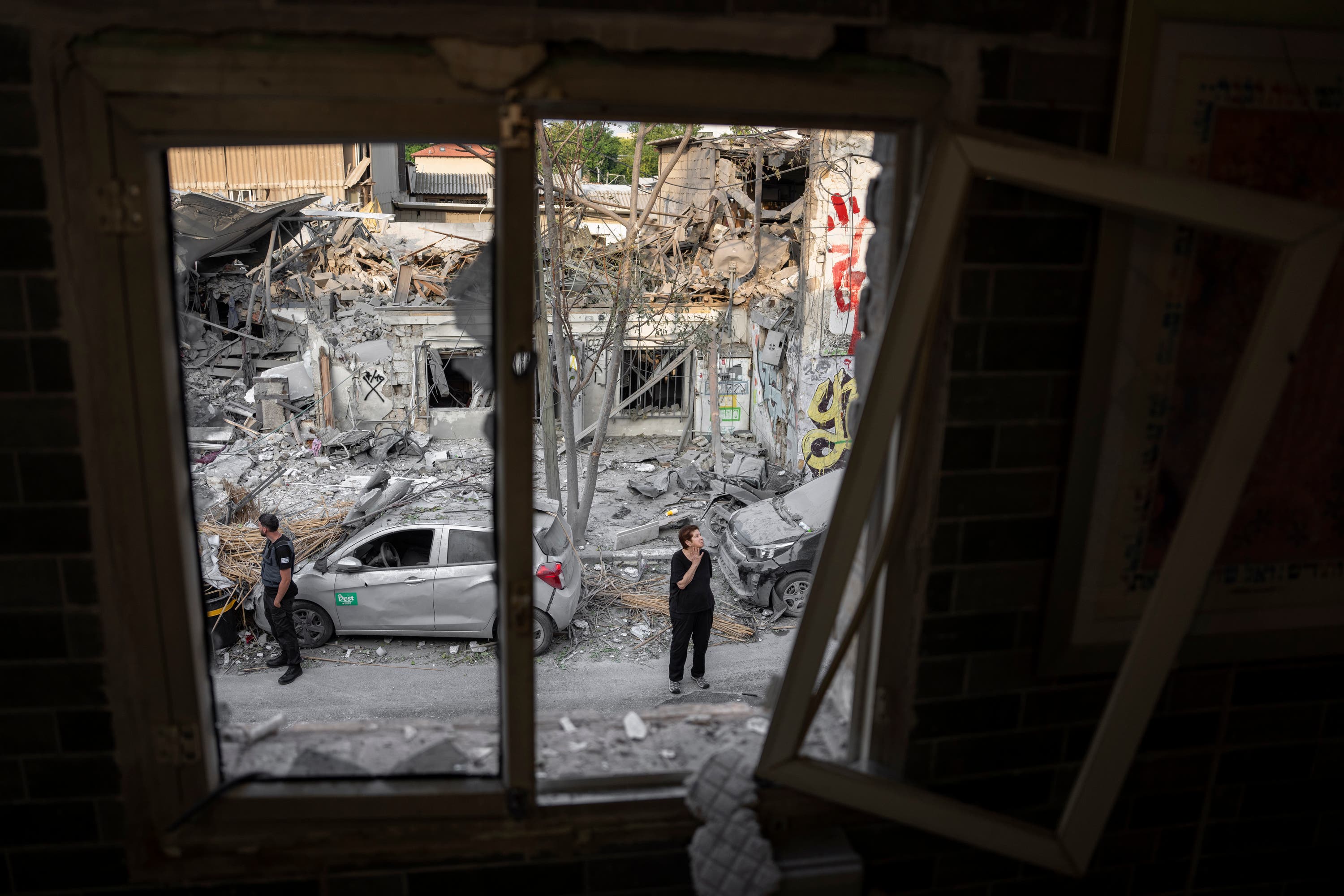 Among the 256 killed in Gaza were 20 children, and close to 1,800 wounded, the Palestinian Health Ministry said.
Israeli media said at least 300 people were killed and 1,500 wounded in Saturday's attack, making it the deadliest in Israel in decades.
In a televised address on Saturday night, Israeli Prime Minister Benjamin Netanyahu said the military will use all of its strength to destroy Hamas' capabilities.
"All the places that Hamas hides in, operates from, we will turn them into ruins," he added.
"Get out of there now," he told Gaza residents, who have no way to leave the tiny, overcrowded Mediterranean territory.
Gaza's 2.3 million people have endured a border blockade, enforced to varying degrees by Israel and Egypt, since Hamas militants seized control in 2007.
STV News is now on WhatsApp
Get all the latest news from around the country
Follow STV News
Follow STV News on WhatsApp
Scan the QR code on your mobile device for all the latest news from around the country