Hundreds of jobs are set to be created by the development of a £83.7m space engineering hub in Prestwick.
Satellite company Mangata Networks chose Scotland as the location for its new research and development hub which will also include satellite manufacturing, space systems and core network operations.
Funding for the development has come from Scottish Enterprise, the Scottish Government, the UK Government and South Ayrshire Council.
Scottish Enterprise contributed £54.5m while £29.2m was awarded through the Ayrshire Growth Deal which will see the funding repaid over the next 15 years.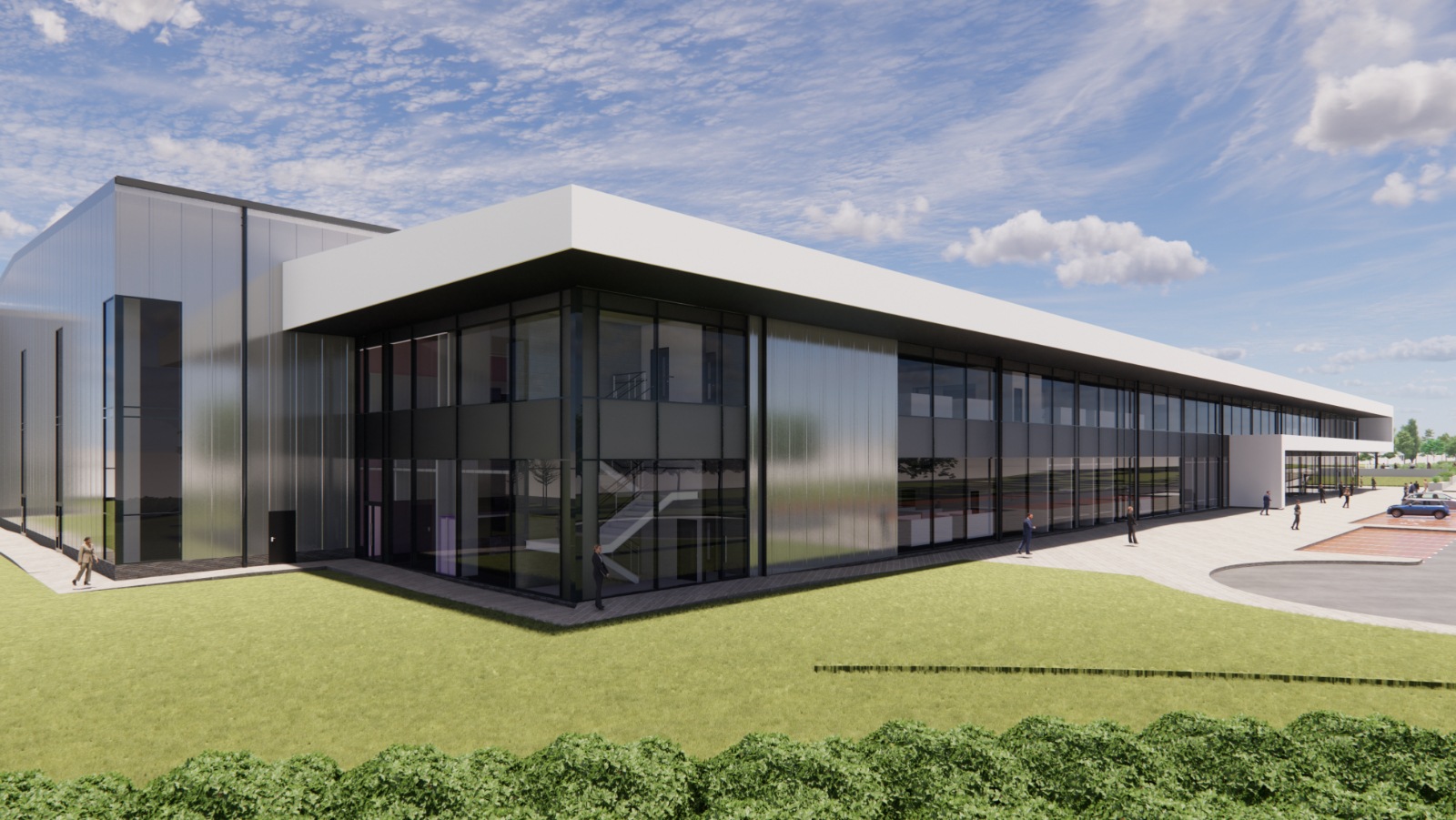 Approximately 575 new jobs are set to be created as a result of the development, based in the Prestwick International Aerospace Park in Ayrshire.
Mangata Networks say the jobs will be highly paid, highly skilled technical engineering positions in industries including product designing, developing and manufacturing.
Construction is set to begin in early 2023 with manufacturing and operations teams set to move in from late 2024.
The new facility will produce and test more than 24 medium class satellites every three months and will qualify, integrate and test satellites up to 1,500kg in size.
The site is expected to become a significant focal point and asset for the Scottish and UK space sectors.
Mangata Networks is aiming to build a global satellite telecommunications network which would have the capacity to connect communities across the world, removing barriers to internet access and enable global sharing.
Deputy first minister John Swinney described the move as a "huge boost for the region and Scotland as a whole".
He said: "As well as the substantial, high-skilled job opportunities, this will open up new pathways for the satellite manufacturing supply chain and help position Scotland as a leading centre for space and manufacturing innovation – while supporting the aims of our space strategy."
Larry Schwartz, chief operating officer at Mangata Networks, added: "Our Prestwick facility will include a satellite operations centre to operate our satellites following their launch. Our facility will also feature a network operations centre to operate our end-to-end global communications network as well as an R&D centre to develop our intelligent microEdge data centres.
"We are looking forward to working with local universities and companies, creating partnerships and integrating technology into our network and product solutions. We will develop those capabilities in Scotland and help those partners scale globally, using our network."
UK Government minister for Scotland Malcolm Offord said: "The creation of this space manufacturing hub will deliver jobs and investment to Ayrshire and put Scotland at the forefront of an innovative industry.
"The UK Government is investing £10m towards these cutting-edge facilities as part of our £32m support for Ayrshire's space and aerospace programme."
Leader of South Ayrshire Council, Martin Dowey, added: "We are delighted Mangata has chosen to locate in Prestwick and have great pleasure in welcoming them to South Ayrshire. We very much look forward to working with them and seeing the many benefits they bring to our local communities, beginning with hundreds of jobs.
"We are already anticipating the first satellite launches from Prestwick Spaceport from spring 2024 and, through our highly ambitious space programme, are set to become Europe's premier space hub."