Nearly 200 electric vehicles funded by the taxpayer have been found unused in car parks where they have been for almost two years – weeks before Glasgow hosts COP26.
Glasgow City Council splashed out on the e-vehicles before the pandemic happened but has said a ban on driving lessons during lockdown meant training was delayed.
The local authority said it plans to create "a fleet of zero emissions vehicles and it could not be guaranteed such favourable terms would remain on offer".
The discovery, in car parks in the city centre and East End, sparked outrage from opposition parties who questioned why the local authority spent more than £400,000 on leasing mini-vans for binmen to comply with social distancing measures.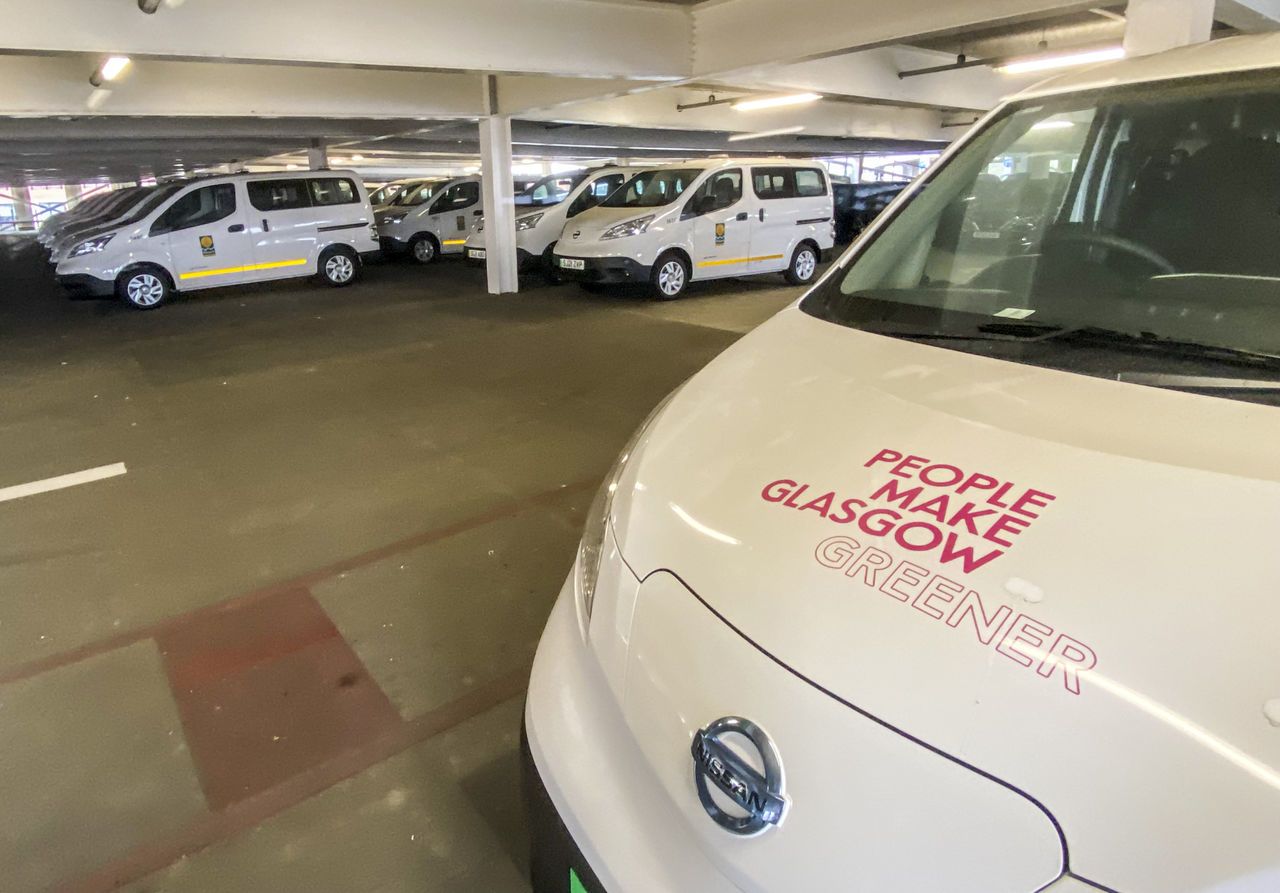 The contract for the fleet of eco-cars has been in place since before the pandemic and were delivered after lockdown restrictions were imposed.
During that time, GCC spent £403,586 on extra vehicles to carry cleansing staff as refuse teams were unable to travel together in the close quarters of bin lorries, with another crew following their colleagues in a rented Arnold Clark van.
Before a deal was struck with Arnold Clark, the council had been using its existing fleet of extra school buses – including those used to transport children with additional support needs (ASN) to and from school.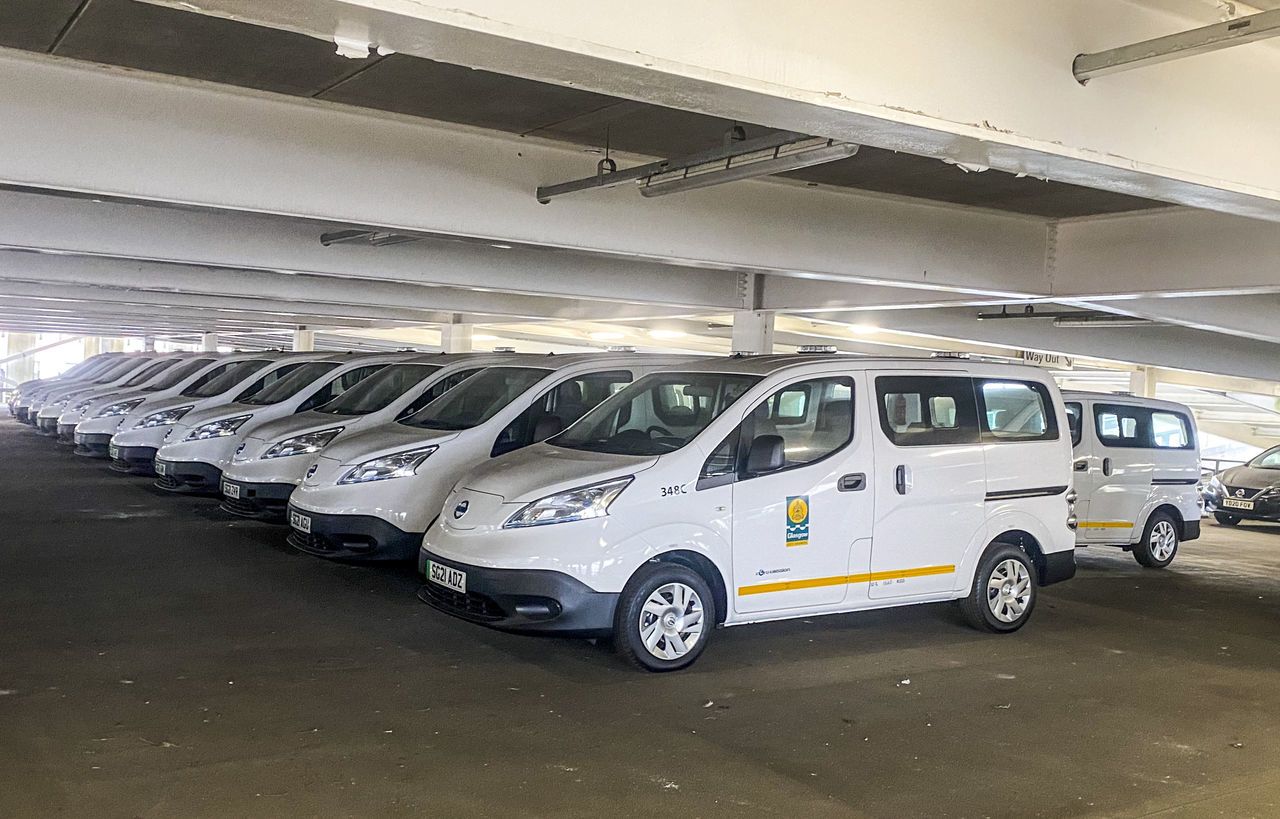 It is thought the contract has now ended given the majority of the Scottish Government's Covid-19 restrictions have been lifted.
The fleet of 322 vehicles could be seen with layers of dust settled on the windscreens, and Glasgow City Council confirmed 130 are now in service – meaning 202 are not.
Opposition councillors slammed the lack of use as "embarrassing" given the upcoming UN environmental summit which begins on October 31 in Glasgow.
Councillor Paul Carey, a Labour representative for Drumchapel/Anniesland, said: "It is incredible that in the run up to COP26, Glasgow is to lead the way in fighting the climate emergency and yet there are hundreds of electric cars lying for nearly two years collecting dust hidden in a car park.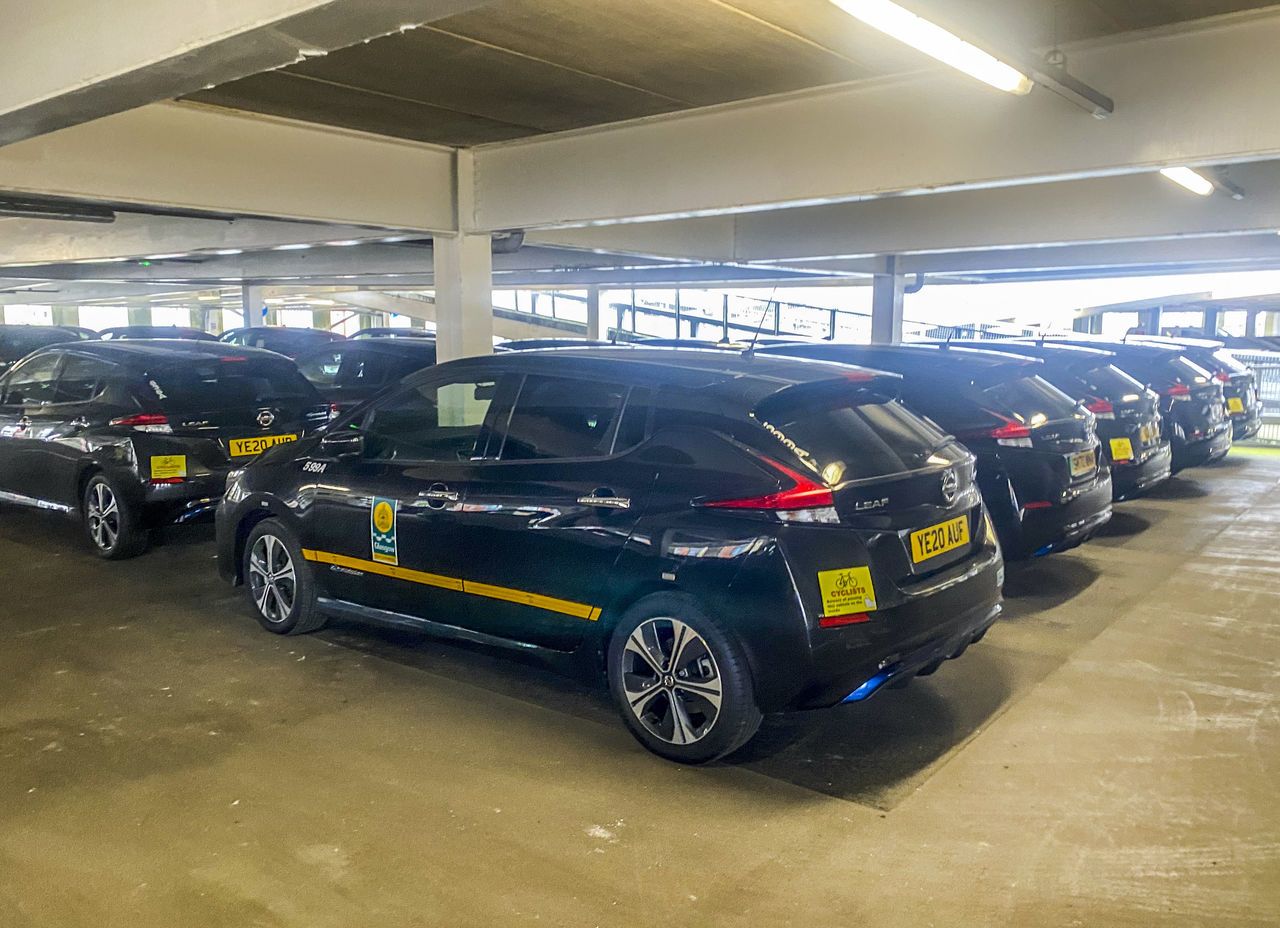 "Is this the message we are sending out to the world on tackling the climate emergency?
"It brings the wrong kind of attention as the world's spotlight shines on Glasgow."
Councillor Thomas Kerr, the leader of Glasgow's Conservative group said: "Enhancing the number of electric cars among the council's fleet is vital to achieve net zero targets in the coming years.
"Glasgow taxpayers will be astonished that the council are wasting money on these cars which are gathering dust in a car park.
"That is a ridiculous situation as the city prepares to host COP26 in a matter of weeks.
"Worse still, they have wasted even more money renting out polluting transport from a commercial provider."
A spokesperson for Glasgow City Council insisted the delay in getting the cars out on the streets was due to coronavirus and training was already in place to ensure local authority staff were qualified to drive the electric fleet.
The spokesman said: "Prior to the Covid-19 pandemic agreements were struck which ensured the council could take possession of new electric vehicles on very competitive terms with grant support.
"These agreements supported the council's plan to create a fleet of zero emissions vehicles and it could not be guaranteed such favourable terms would remain on offer.
"We took delivery of the vehicles during lockdown and if it were not for the impact of lockdown then we are confident that most, if not all, of these electric vehicles would already be in use by this time.
"Unfortunately, the vehicles arrived at a time when national restrictions on in-driver training meant staff were unable to undertake the induction programme needed for them to be authorised to drive the vehicles.
"The training programme has now been back up and running and that has helped to bring more electric cars into service across the different service areas of the council.
"Despite the on-going impact of the pandemic, further detailed plans are also in place which will see more staff able to access an electric vehicle for their work with these cars being distributed to an increasing range of council premises.
"Using mini-buses to transport cleansing crews in support of refuse vehicles during the pandemic was the safest and most sensible option for ensuring bin collections ran as efficiently as possible during a very challenging time."