The wife of Scotland's First Minister has said she feels like she is "just living in a nightmare" after her parents became trapped in Gaza.
In an interview with the BBC's Reporting Scotland on Wednesday, Nadia El-Nakla said her parents, Elizabeth and Maged El-Nakla, "continually" tell her "they feel like they are going to die".
The El-Naklas travelled to Gaza last week to visit an elderly relative and Ms El-Nakla's brother, who works as a doctor in Gaza.
They found themselves trapped after militant group Hamas sent fighters across the border and fired thousands of rockets in what it said was a new operation on Saturday.
Israel's prime minister Benjamin Netanyahu said the country was "at war" as its military began striking targets in Gaza in response.
The war has already claimed at least 2,300 lives on both sides.
In a video clip played as part of the interview, Elizabeth El-Nakla said: "We've no electricity, we've no water, the food we do have, which is little, will not last because there is no electric and it will spoil."
A visibly emotional Ms El-Nakla told the BBC it was "incredibly difficult right now".
She said: "There is no electricity from 2pm their time, which was just a few hours ago. No electricity means no hospital supplies, it means no food, you can't even preserve the food that you have.
"I don't know what it means for them in the long-term, I don't know what's about to happen to them.
"For me, my number one is my family being safe."
Ms El-Nakla said her parents are now talking about saving their phone batteries due to the lack of power, which means they are having to limit contact.
She added: "Every few hours I'm seeing things, and I'm calling my parents.
"But now we are talking about having to preserve their battery on their phone. We cannot keep talking to them because there's no electricity.
"We've taken numbers of neighbours, they've written down all of our numbers.
"If I can't get in touch with them, can I contact a neighbour to find out if they're still alive?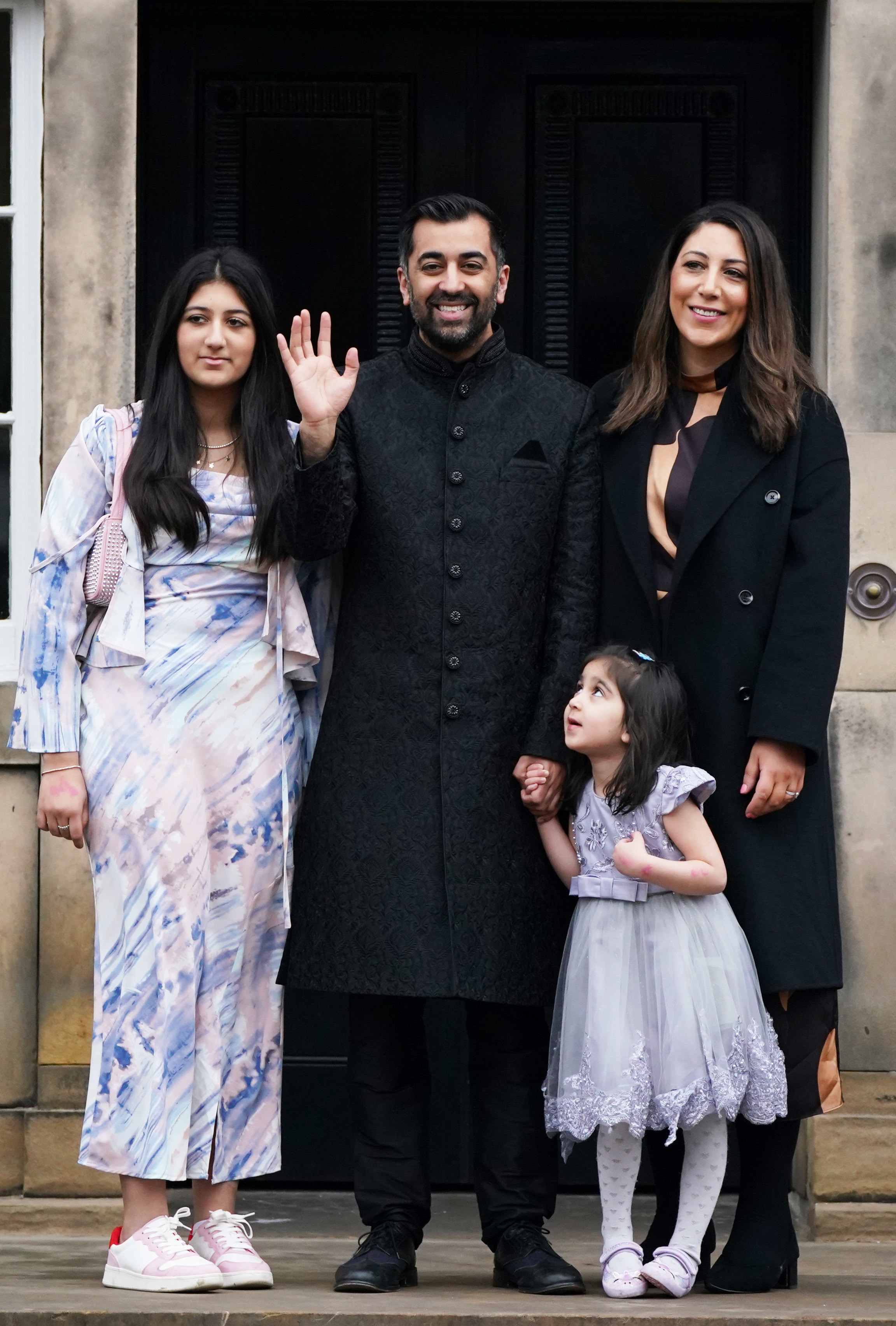 "These are conversations we need to have.
"At times my arms just feel like lead.
"It feels like I am just living in a nightmare. For them, I just can't understand how they feel."
On Tuesday, Ms El-Nakla's husband Humza Yousaf wrote to Foreign Secretary James Cleverly, urging him to call on Israel to open a humanitarian corridor.
He wrote: "I am writing concerning the horrific terrorist attacks carried out by Hamas over the weekend, and the escalating conflict in Israel and Gaza.
"Too many innocent people have already lost their lives as a consequence of these completely unjustifiable and illegitimate attacks by Hamas.
"However, innocent men, women and children cannot, and should not, pay the price for the actions of a terrorist group. Collective punishment of innocent civilians cannot be justified and will do nothing to set the conditions for peace in the region.
"As a close friend and ally of Israel, I therefore ask the UK Government to call on the government of Israel to ensure innocent civilians are protected and to put in place an immediate ceasefire to allow the safe passage of civilians through the Rafah border.
"Furthermore, it should open a humanitarian corridor into Gaza to allow supplies, including food, fuel, water and medical supplies, for those civilians who are trapped, helpless and cannot leave."
STV News is now on WhatsApp
Get all the latest news from around the country
Follow STV News
Follow STV News on WhatsApp
Scan the QR code on your mobile device for all the latest news from around the country