The private school formerly attended by Humza Yousaf and Anas Sarwar has become the first in Scotland to vote for union recognition.
The EIS said the result by teachers at Hutchsons' Grammar School in Glasgow means management will have to sit down with union reps to negotiate terms and conditions.
Some 59% of teachers balloted voted for the move, with a turnout of 72%.
The school was previously attended by the First Minister and the Scottish Labour leader.
Sarwar, who still sends his children there, previously picketed with striking teachers outside the school.
The move by the EIS follows a long-running dispute between the institution and its staff over a change in pension rates.
In May, 78% of EIS members at the school voted for strike action.
Members of the NASUWT union have also taken action with strikes scheduled for August and September.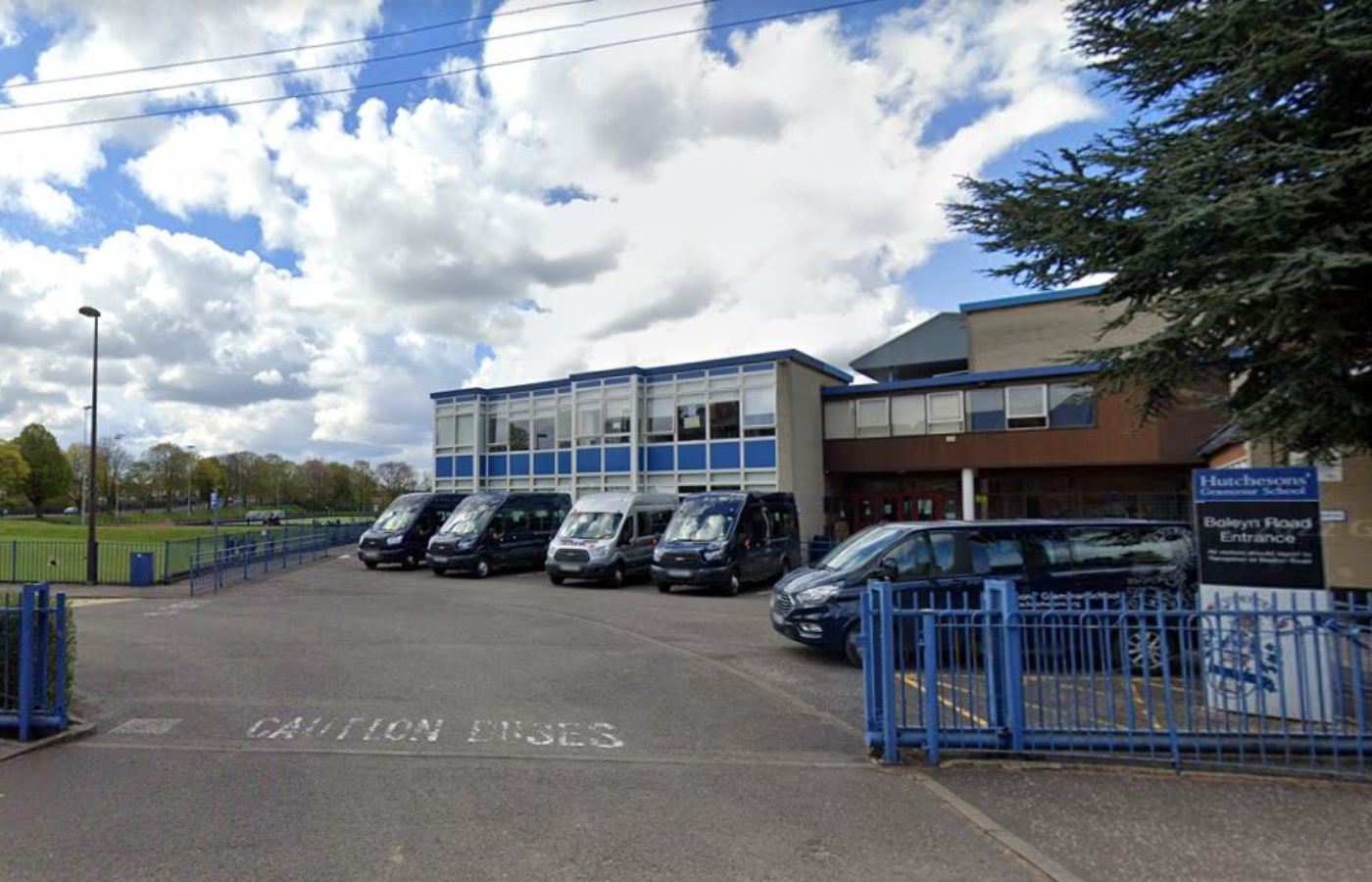 Unions have accused the school of implementing a "fire and rehire" policy – something Hutchesons' denies.
Last week, the school's rector announced he would step down following what he described as a "challenging few months".
EIS area officer Sarah Collins said things must change within the school.
"This is the first successful ballot for union recognition conducted at a private school in Scotland," she said.
"It comes during a long-running dispute around pensions at the school, but members had been clear for some time before that dispute began, that things had to change.
"We note the rector's decision to leave the school this month and we hope that a change in senior management, coupled with this overwhelming result, will improve industrial relations in the school."
She said teachers at the independent school have felt "under-valued, disrespected and ignored by management".
She added: "This result means the school is now required to sit down with union reps and negotiate on terms and conditions.
"They can no longer dictate how much members are paid or what their hours are.
"Terms and conditions will need to be discussed and agreed.
"The leadership in the school might find this culture change difficult, but it is absolutely clear what members are asking for – a bit of dignity and respect and for their voices to be heard at work. That is not too much to ask."
A spokesperson for Hutcheson's Grammar Board said: "We acknowledge the result of the extremely close ACAS ballot with Hutcheson's Grammar staff, which was finely balanced at 60 to 42 in favour of unionising the school.
"We look forward to working with staff and their unions to safeguard the future of the school."