Humza Yousaf said his family were "hugely relieved" after receiving word his wife's parents had safely crossed from Gaza into Egypt having been trapped in the middle of the conflict between Israel and Hamas.
Elizabeth and Maged El-Nakla travelled to the region to visit relatives, including the First Minister's brother-in-law who is an A&E doctor, but became stuck when Israel retaliated for the Hamas incursion last month.
The pair passed through the Rafah Crossing on Friday morning after spending four weeks in the territory as it was repeatedly targeted with heavy fire.
Earlier this week, Yousaf said the family – the parents of his wife Nadia – had run out of fresh water and had resorted to drinking water obtained from the sea.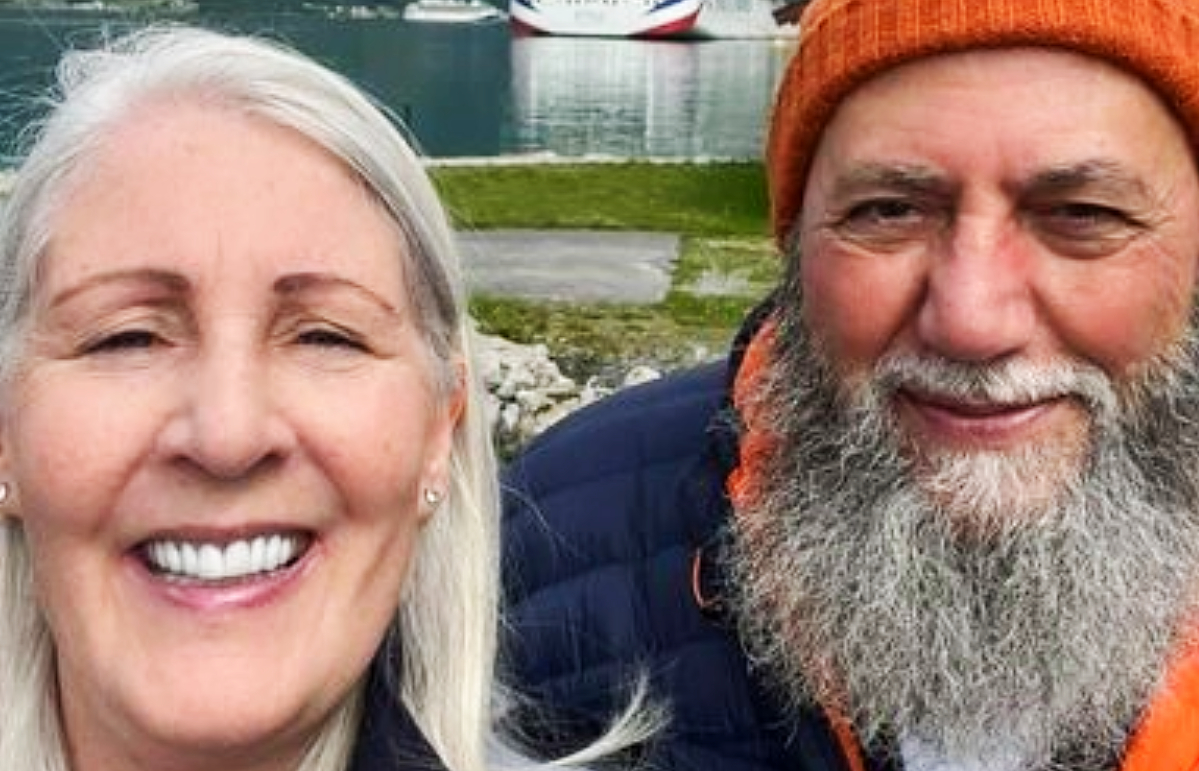 But he said it was a "special moment" when he was able to phone his 14-year-old daughter at school to tell her her grandparents would be coming home in the near future.
"As a family, we are hugely relieved that they are going to be coming back but we are also extremely distressed at the situation which continues to be that innocent people, including some of Nadia's family, are suffering an unimaginable horror," he said.
"They had been at the border on three occasions before thinking they were getting through only to be told to turn back into a warzone.
"They are incredibly traumatised, almost four weeks in a warzone. There are children and adults, innocent people who remain there with no end in sight and I know from talking to my in-laws, they are physically and emotionally traumatised.
"All we are doing now without a ceasefire is exacerbating that trauma."
It comes as Israeli troops advance towards Gaza City with the Palestinian death toll rising above 9,000.
There were thought to be around 200 British citizens in Gaza with some confirmed to have been able to make it into Egypt.
US and Arab mediators have intensified efforts to ease Israel's siege of the Hamas-ruled enclave and called for at least a brief halt to the hostilities in order to aid civilians.
Mrs El-Nakla is a retired nurse from Dundee and has struggled to remain in contact with her daughter during the conflict with frequent loss of communication channels.
However, she has left behind her son – Yousaf's brother-in-law – and four young grandchildren in an effort to return home safely.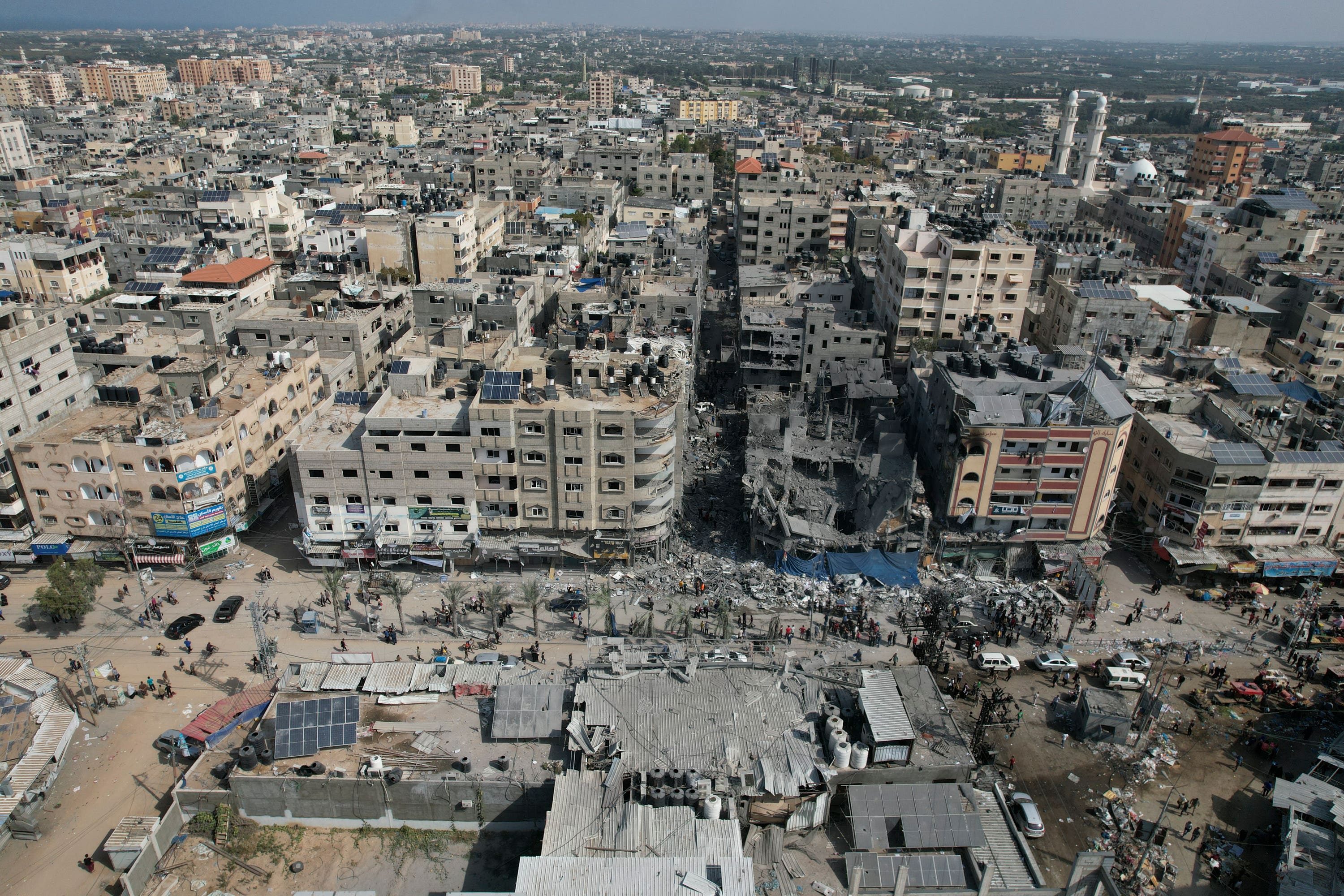 Yousaf repeated his call for a ceasefire to "end the suffering" of those remaining in Gaza.
"They found it really difficult to leave in one sense," he said.
"Of course they wanted to come home, but you have to remember, they have left behind four grandchildren. They are leaving behind their son, so it was really difficult for them to leave.
"I'm not sure we are coping. She is so happy to hear her mum's voice, you can imagine how many tears have been shed by us just this morning. But her worry now transfers from her mum and dad to her brother, to her granny, to her step-mum, to her nieces and nephews and to all those innocent men, women and children.
"We could if all parties agreed to it, have a ceasefire which would put an end to this suffering."
UK officials are believed to be meeting British citizens who cross the border at Rafah, before bussing people to a reception centre at Cairo.
Trauma support has also been made available to those who have escaped the conflict, which has seen more than 9,000 people killed in the Gaza Strip since October 7, when Israel launched its military response to the atrocities committed by Hamas.
Aid agencies are battling a humanitarian crisis in the war-ravaged territory with limited resources, amid calls for the Government to increase their efforts.
Defence Secretary Grant Shapps said on Friday that Israel "has a responsibility to adhere to international humanitarian law".
Speaking as he toured the Rolls-Royce site in Derby, with the Australian deputy prime minister and defence minister, Richard Marles, he said: "Israel is, of course, a democratic country that has a responsibility to adhere to international humanitarian law, and that's a point that I make publicly as well as privately to the Israelis, including in a meeting yesterday with the Israeli ambassador in London."
STV News is now on WhatsApp
Get all the latest news from around the country
Follow STV News
Follow STV News on WhatsApp
Scan the QR code on your mobile device for all the latest news from around the country