A Glasgow bar was forced to close after a huge swarm of bees decided to make it their home on Sunday.
Workers and patrons were reportedly forced to flee 63rd+1st after the insects descended upon railings outside the Bothwell Street establishment.
The bar was shut down on Sunday, and reopened Monday afternoon after the swarm decided to settle on a nearby wheelie bin, where it still remains, four days on.
Staff have now wheeled the bin away from the entrance and barricaded it from the public.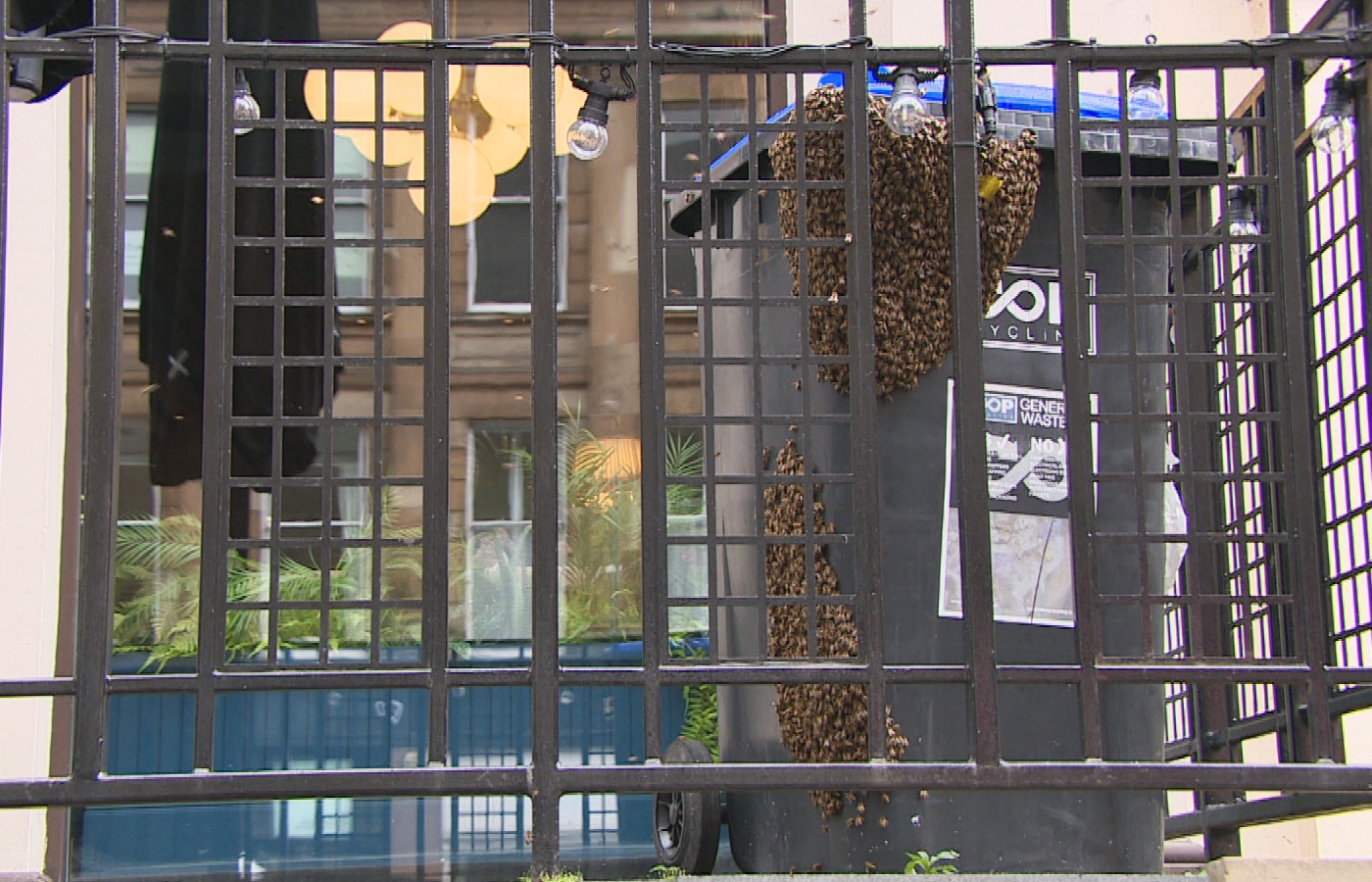 When honeybees swarm they have no nest to protect, and are full of honey, so they are very unlikely to sting.
Swarming is the natural way in which bee colonies divide, and it often happens in spring and late summer.
A swarm can be loud, and the air will appear full of flying bees for a few minutes until they settle.
Restaurant manager Petya Petrova told the BBC she spent days trying to find someone who would deal with the swarm.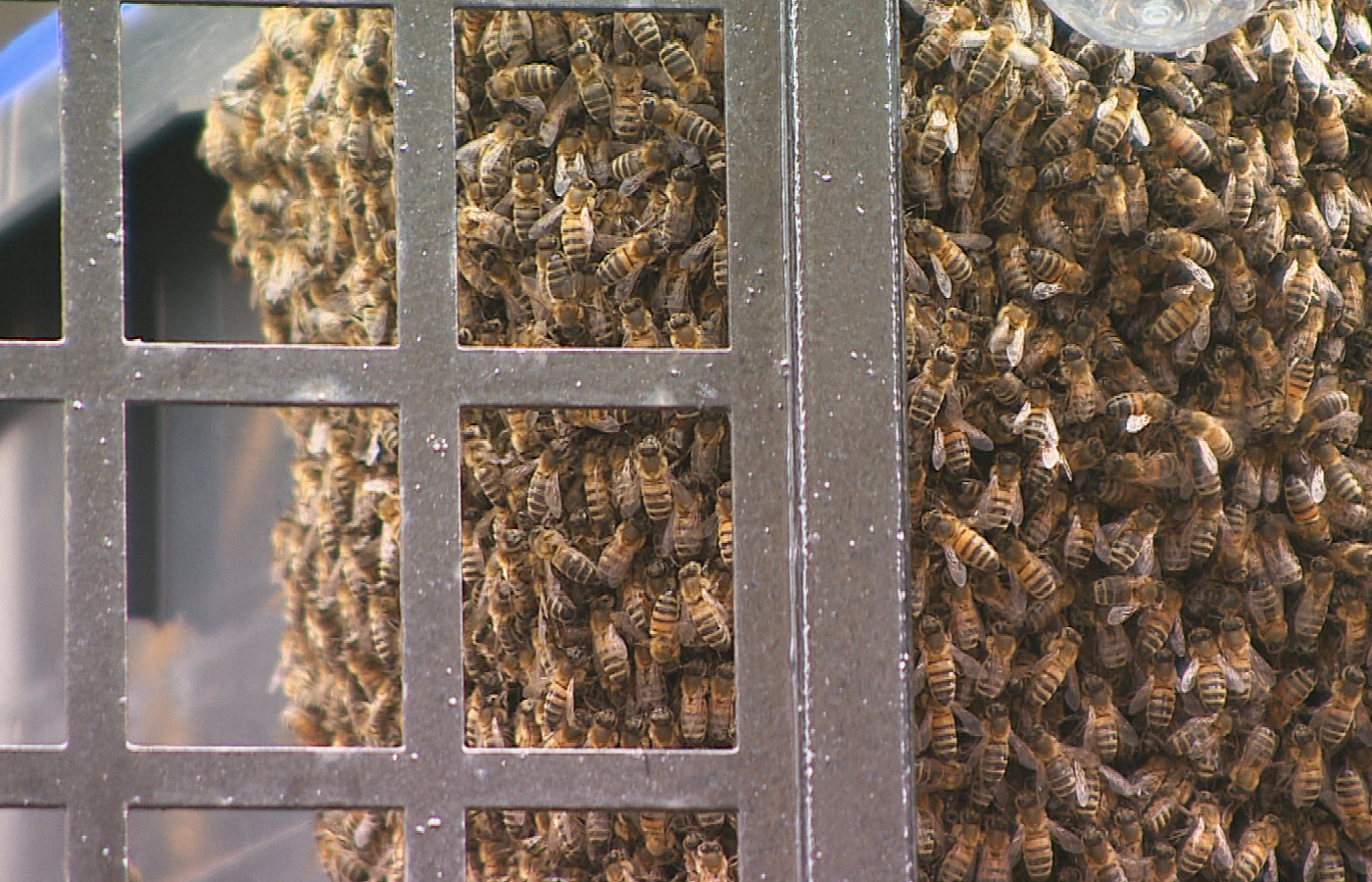 "The council said they don't deal with bees," she said.
"And we phoned a pest control company and they arrived and took one look at the bees and said they couldn't help.
"We spoke to some beekeepers who couldn't send anyone immediately and said we needed to wait 24 to 48 hours in case it was just a swarm that would move on, and not a nest."
Beekeepers are due to remove the bees on Wednesday.