Fashion brands are finding ways of fighting the climate crisis by tackling issues at the heart of the multi-billion pound industry.
Fashion is estimated to produce £365bn worth of waste a year as well as being responsible for eight per cent of global greenhouse gas emissions.
One brand looking at ways to reduce this is Glasgow designer Siobhan Mckenna's ReJean Denim, founded in 2018.
"I basically create clothing inspired from vintage workwear and it's all made from second-hand textiles so that we have the least impact possible on the planet and to show that you can make high-end products from second-hand textiles," she said.
"So, if you don't have the budget to buy from a small independent brand like mine, go buy from the high street but make it last."
Around 350,000 tonnes of clothes, with an estimated value of £140m, go to landfill every year in the UK.
High street brands are at the forefront of green campaigning after many were accused of fuelling the problem by promoting "fast fashion" – mass-producing replicated high-fashion design at low cost.
Vicki Swain, of Primark, said: "We've come out with some broad range, a ten-year sustainability strategy which encompasses lots of different factors but it also includes reducing fashion waste.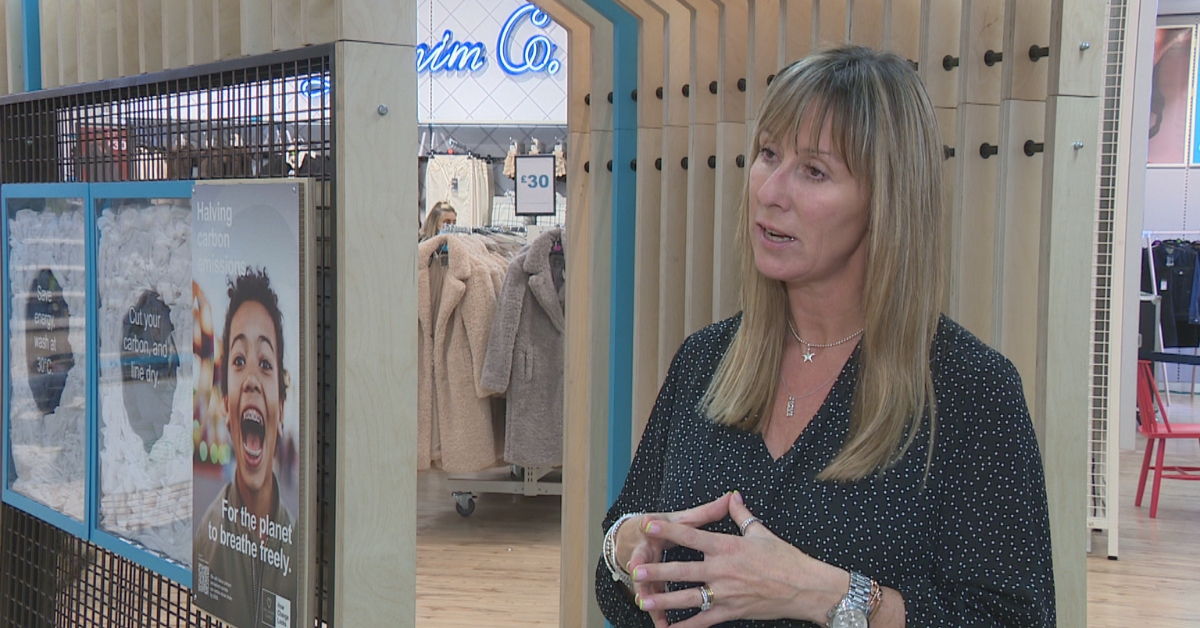 "We want people to look good and feel good in their clothing and we want them to wear them for longer so part of that is we're also looking at strengthening the durability of our clothing so that we can actually say that our clothing lasts longer."
To help do this, Primark is running Repair, Rewear and Relove workshops.
"It's given me the opportunity to show people how they can repair their clothes especially to think how they can keep it for longer", said Lorraine Mitchell, a designer and workshop tutor.
Young children can grow out of clothes so quickly that finding a sustainable way of clothing them can prove challenging.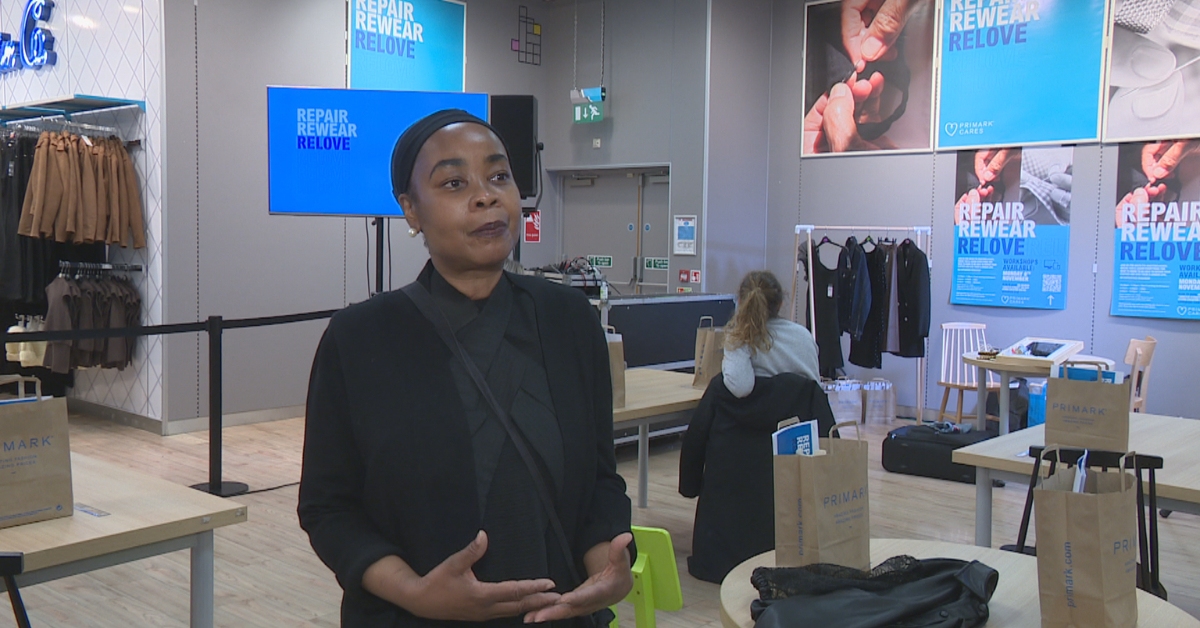 Babes In the Wood is a charity that provides clothing and care packages for children and families in need but it also has a retail arm.
"It's now so trendy to be buying pre-loved. You would walk into this shop with your head held high and obviously coming in here and buying second-hand means that it's not going to landfill and it's helping the circular economy," said Heather Royan, the charity's director.
Issues around the waste of textiles is being highlighted at the COP26 UN climate summit in Glasgow.
Mairi Lowe, a founding member of social venture Sustainable Fashion Scotland, has an installation in the conference's blue zone for all who visit to see.
"All too often we see with fashion particularly that governments and businesses try to shift blame and responsibility onto individual consumers but actually our exhibit highlights that there's a lot of waste made at the production stages", she told STV News.
On Tuesday, leading British brands Burberry, Phoebe English and Stella McCartney joined with the British Fashion Council and the UK's GREAT campaign at COP26 to showcase the UK's commitment to climate action through fashion innovation.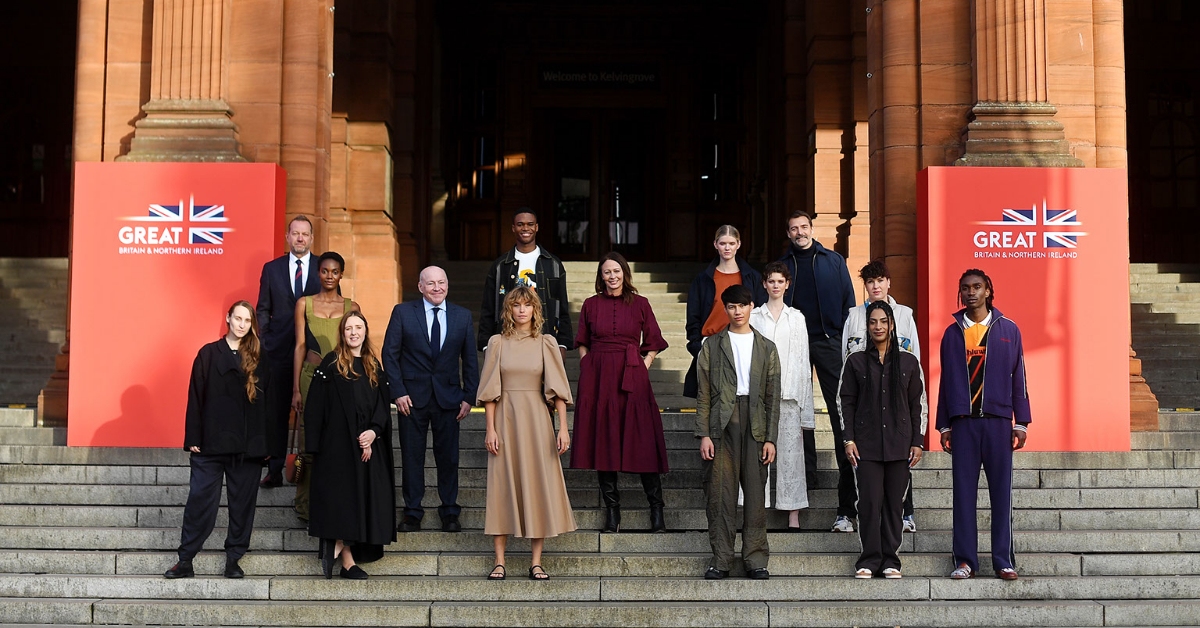 Designer Patrick Grant participated in the event. He told STV News: "We are here celebrating some of the incredible innovations that British designers and textile manufacturers are making to lower the overall impact of fashion on the planet.
"The fashion industry is one of the biggest polluters on earth.
"The choices we make about the clothes we wear have a really significant impact on the nature of the planet and we're here to try and spread the message that things need to be different."
STV News is now on WhatsApp
Get all the latest news from around the country
Follow STV News
Follow STV News on WhatsApp
Scan the QR code on your mobile device for all the latest news from around the country