Business owners in Paisley want to ensure the town centre thrives despite the loss of big brands to a major shopping centre.
Work is now underway on a £42m museum which civic and retail leaders hope will give the town a new lease of life.
Another £22m is being spent on a refurbishment of the town hall and a new library.
But Renfrewshire is also home to one of Scotland's biggest shopping centres, meaning many major names have been lost from the high street.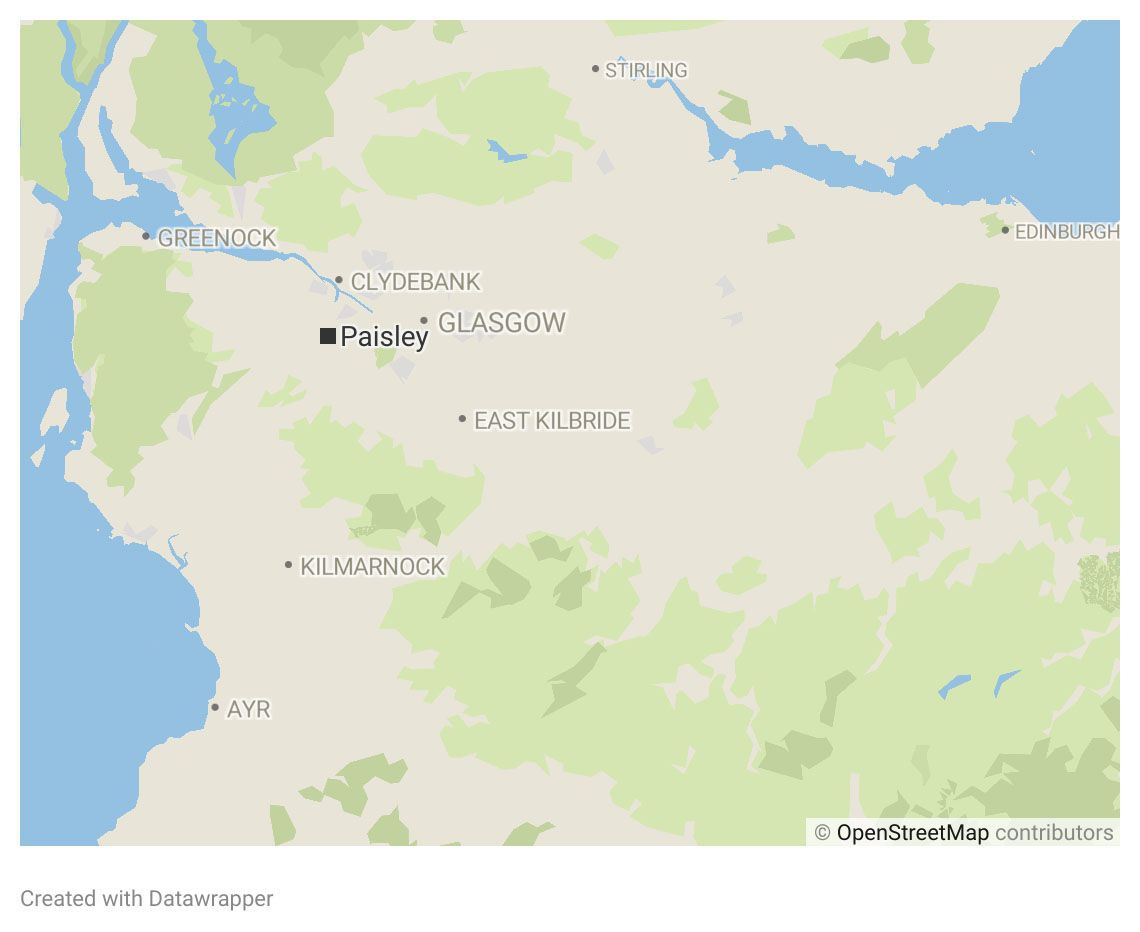 'Beautiful town'
Business owners are now turning their attention to creating a town centre that's unique to Paisley.
A blueprint was drawn up last year in a bid to attract shoppers back, including plans for a cinema and "European-style" food hall.
"We're at a total advantage," said Colette Cardosi, chair of local business group Paisley First. "We've got a beautiful town and our architecture is outstanding.
"You're not just going out to nip to the shop or nip to the bank – you can go for a day out."
Colette and her family own Pendulum, a restaurant based in the old Arnott's department store at the east end of the high street.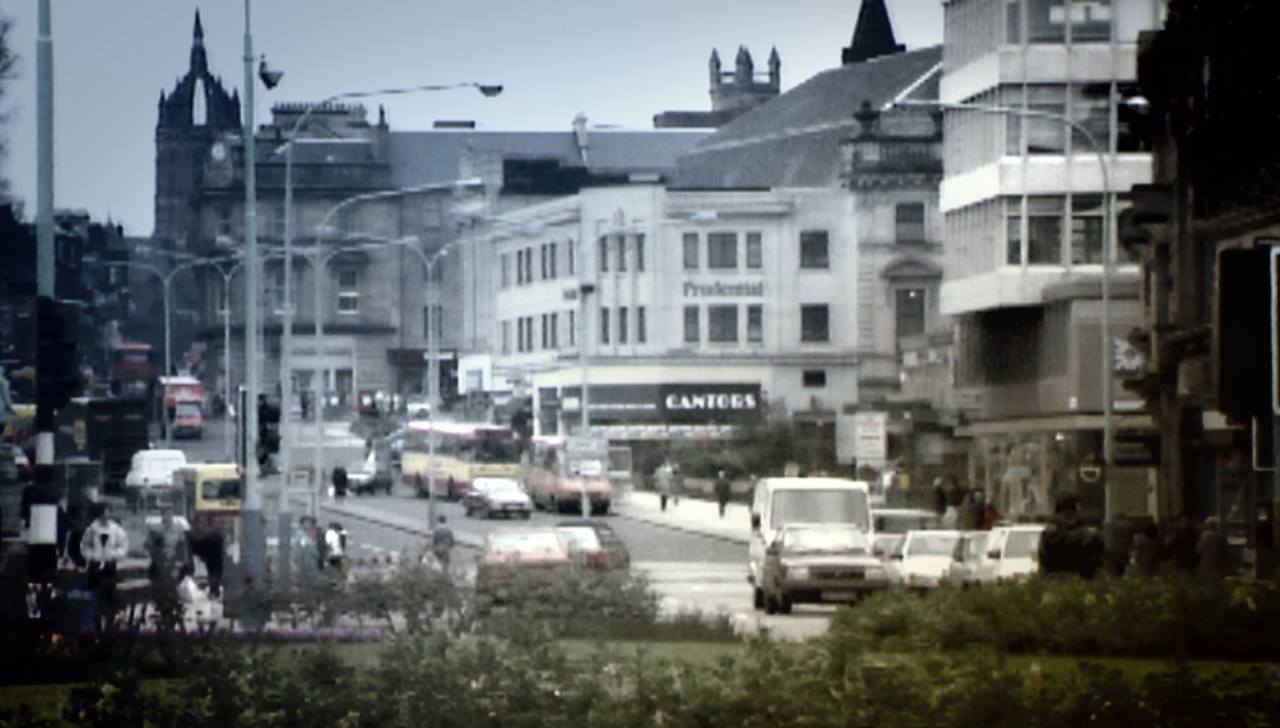 The building was left empty for more than ten years after the shop closed in 2004 and reopened following development in 2017.
"We believe the town centre is the core and the heart of any community," said Colette. "We took the opportunity to give it a future."
'It's like walking into a Tardis'
As well as the new, some older stores have shown their worth to Paisley by weathering the change over the decades.
Houston's Kiltmakers has stood firm opposite the site for the new museum since 1909, surviving two world wars… and two pandemics.
"There's still a lot of people who like to go shopping, to touch, to feel, to try things on," said third-generation owner Ken Houston.
"It's like walking into a Tardis. It's an old, traditional kilt shop.
"The big boys are all going online, so it's really important that town centres are cultured for small businesses that can thrive and grow."
'Museum a major step forward'
Ground was broken on Wednesday to build the new Paisley Museum, which is due to open to the public in 2023.
Described as a "world-class destination", the museum will include a heritage centre, a shop, prayer room and café.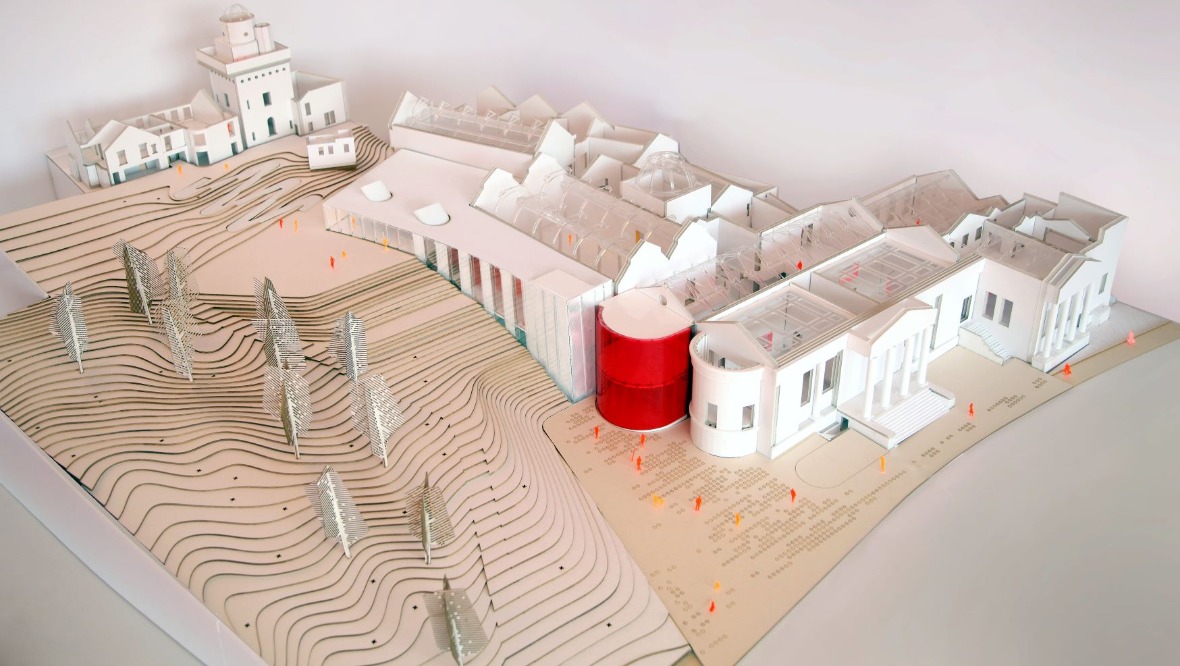 "The beginning of work on site is a major step forward in our journey to transform Paisley Museum into a world-class destination, bringing in visitors from across Scotland, the UK and abroad," said Councillor Lisa-Marie Hughes, chair of Renfrewshire Leisure.