Hospitality workers face "risking their safety" to get home after Glasgow's main bus operator announced it would scrap its night service, unions have warned.
First Bus announced the services, which connected the city to areas including Clydebank, Paisley, Newton Mearns, East Kilbride, Hamilton, Motherwell and Wishaw, would stop at the end of the month.
The Scottish Trade Union Congress and hospitality workers alike have condemned the move and say more must be done to protect nighttime economy staff.
A total of 11 routes are set to be affected by the move which operate across the city in the early hours of mornings through the weekend.
Charlotte Hamilton, a hospitality worker, told STV News: "I rely on this service pretty much every week. Whenever I'm on a closing shift and you're normally out by 1.30am.
"So I rely on it pretty much every Friday or Saturday night. It's like a risk for my safety basically. Getting the night bus is somewhat safer.
"I can just get on that, it's well lit, there's other people getting it. Whereas sometimes on a Saturday night it can take a long time to get a taxi to where I stay.
"And it also, the night bus was affordable, it's going to cost a lot of money. It can go up to like £25 to £30 for me to get home on a Saturday night."
Trade unions have also condemned the move and called for the transport operator to work with councillors and business owners to find a solution.
Dave Moxhan, deputy general secretary at the STUC, told STV News: "We're really disappointed because although the service was clearly still getting on its feet, we know that it was providing a service for workers, many of them late night workers in hospitality and retail who really don't get the wages to get taxis or find other ways of getting home.
"That's a service that's been taken away from them as well as the general public who were using it too.
"We've got an integrated transport crisis in Scotland, it's very, very hard to accurately plan how you're going to use public transport to get from A to B. This is a jigsaw that we needed to be working on building into a picture, not taking away.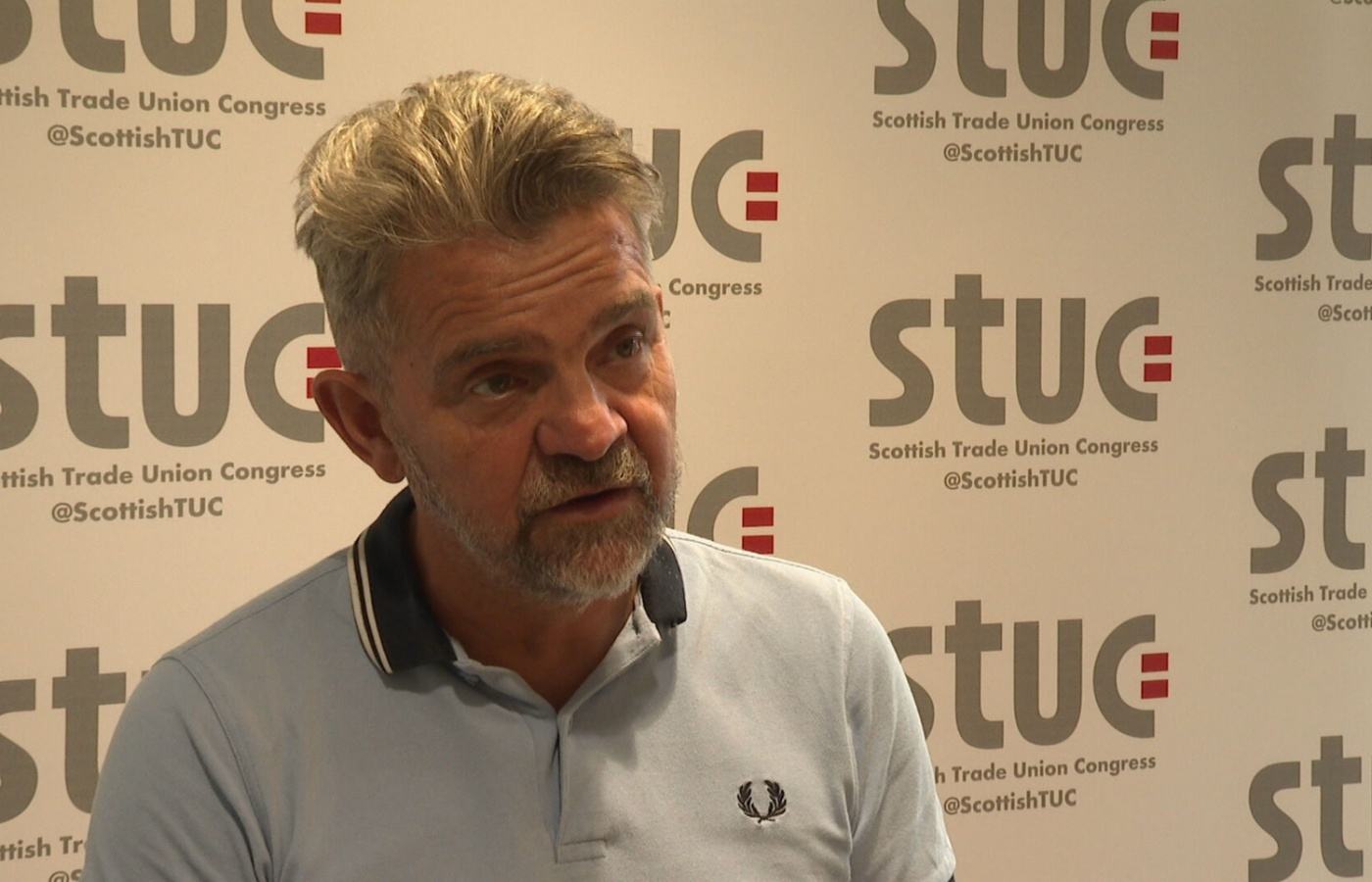 "It means for some a very brutal choice between having to spend money that they don't have on getting home or taking unnecessary risks and we know that people have been taking more unnecessary risks because they can't travel home."
He added: "We fear that in the worst cases this is going to lead to people being attacked and to more violence.
"Generally people will feel less secure when they go to their work and less secure when they leave their work and that's just not fair.
"We think it's incredibly unfair that people are potentially having to make the choice between taking a large portion of their earnings out their wallet and use it on a taxi. We also know that taxi services are falling in the city.
"We're calling for the service to be kept going but also to work with business owners and councillors to work together to make sure these vital services are maintained for workers."
Graeme Macfarlan, commercial director at First Bus Scotland, said: "We were delighted to be able to reintroduce our night bus network last June in an attempt to support the city's night-time economy.
"Despite a wide variety of efforts by First Glasgow and partner organisations to increase the number of people using the night buses, it has not reached the level required to sustain these services beyond July.
"To do so, we would require the number of people using them each weekend to treble overnight, which is not realistic.
"We really wanted to give these services every chance to succeed which is why we have absorbed the operating losses for the last 12 months.
"It has become clear, however, given the change in behaviour and times people are going out in the city at the weekend, there is not enough appetite in Glasgow for night bus services to successfully operate into the early hours."
A spokesman for Glasgow City Council said: "We are very concerned about the loss of the night bus service and the impact this will have on people who need public transport late at night.
"We do understand the commercial operators who provide public bus services are facing significant challenges but the decision highlights again the need to look at alternative ways of running bus services in Glasgow.
"We are due to meet with First Bus to discuss the decision on the night bus, and will be engaging with partners, including SPT and Transport Scotland, to identify what can be done to support the transport requirements of the night-time economy.
"More broadly, we will continue to work with public transport operators to support improvements to bus services in Glasgow. We are also working with partners to explore the medium-to-longer term options for greater public control of the city's bus network that could allow us to set routes, fares and timetables."
A Transport Scotland spokesperson said: "We note the decision taken by First Bus, which we understand is driven by low use of the service, coupled with the difficulties in recruiting bus drivers.
"We are aware of the importance of bus services and are committed, in conjunction with operators and local authorities, to improving services to ensure everyone has accessible public transport regardless of geographic location.
"There is a broad package of long-term investment in bus, including through the Network Support Grant, Community Bus Fund, and for bus priority infrastructure, together with the enhanced suite of options for local transport authorities to improve bus services according to their local needs, including formal partnerships, franchising and running their own bus services.
"Our own research shows that women and girls are being forced to adapt their own behaviour and change their travel habits in order to feel safe on public transport – which is simply unacceptable.
"The research makes ten recommendations – and we are now considering how best to take these forward with transport operators and stakeholders to ensure our transport network is safer and more secure for all who use it. This will include close engagement with bus operators."