Staff at a hospital have said they have never faced anything like coronavirus before, but are now better prepared to fight a second wave of potential infections.
The team at University Hospital Monklands in Airdrie said lessons have been learned about the virus and they now know how to treat it.
The NHS Lanarkshire staff have adapted the way they work – from implementing one-way systems to how they put on and take off personal protective equipment (PPE).
Speaking to ITV News, Margaret Harkins, intensive care ward manager, said: "I've been an ICU nurse for about 19 years now and this is so different to anything we've seen before."
Charlene Fairlie, intensive care staff nurse, added: "I think we're progressing every day.
"We're getting better, we're knowing more, we know how to react to these patients, and we're better prepared now if we did have a second wave or a third wave."
The hospital took its first coronavirus patient in early March.
Ami Ewart, an intensive care staff nurse, said fighting on the frontline had been "physically and emotionally" draining.
Dr Rachel Fraser, senior anaesthetic registrar, added: "NHS as a whole is understaffed, underfunded. And I think this pandemic has brought that again to light.
"And it's brought that to everyone's front of their minds, so I hope that will continue to improve as the pandemic evolves."
NHS Lanarkshire stopped hospitals from becoming overwhelmed by repurposing community health centres for Covid-19 triage.
Around 60% who go in are deemed fit enough to recover at home.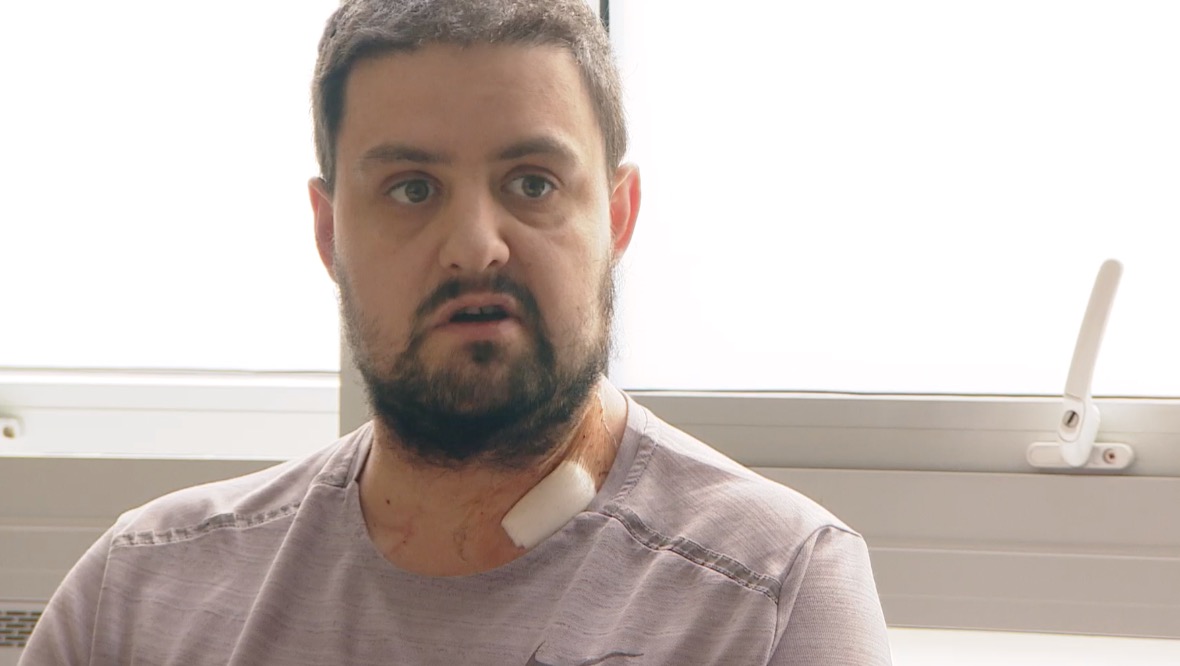 Patient Sean Campbell, 28, has spent almost four weeks in hospital after being diagnosed with Covid-19.
After almost two weeks on a ventilator, he is now on dialysis and relearning to walk.
He told ITV News: "Coronavirus is kind of affecting a lot of people's kidneys at the moment, and I'm still not sure what's wrong with mine as well.
"It's not been an easy ride."
Mr Campbell said he is in the "best place for recovering", but has found being away from his family the "hardest part".
Once out, he said he is most looking forward to tucking into a KFC.
STV News is now on WhatsApp
Get all the latest news from around the country
Follow STV News
Follow STV News on WhatsApp
Scan the QR code on your mobile device for all the latest news from around the country