Scots heading out to bring in the bells for 2023 are being warned that getting a taxi home in Glasgow will be harder than ever before.
The number of drivers on the city's streets has plummeted in recent years, exacerbated by the coronavirus pandemic, the cost of living crisis and the imminent implementation of a low-emission zone in the city centre.
It all means that Hogmanay revellers will face difficulties finding a black cab on December 31 as Glasgow heralds in the New Year.
"People will experience delays getting home this Hogmanay – that has always been the case – but the lack of drivers means the situation is slightly more exaggerated than normal," said Dougie McPherson, vice-chairman of the Glasgow Taxi Federation.
"Drivers will work ten-to-12 hour shifts (on New Year's Eve) – they will try to maximise their earnings – but there will come a time when the number of taxis on the road will start to diminish.
"We try to manage people's expectations. When people are booking, we tell them that we cannot guarantee a taxi, but that we will try our best."
Mr McPherson says the number of taxi drivers has been dwindling for years, with many deciding to give up the profession as they no longer find it an attractive or viable trade.
Some drivers said they had faced lengthy waits for security checks to come through from Glasgow City Council, whereas others say they face exorbitant costs to retrofit their taxis so they are eligible to pass through the city's low-emission zone (LEZ).
More than 400 Glasgow taxi drivers have left the industry since 2018, according to Mr McPherson.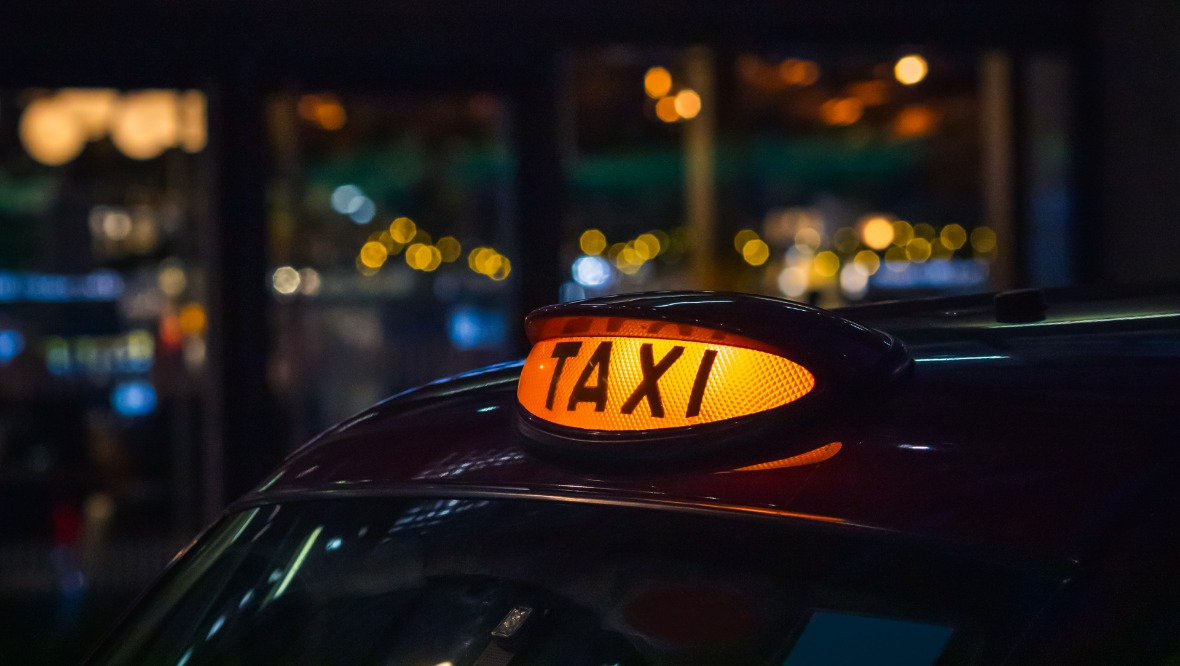 "It's not about the number of taxis, it's about the number of drivers", he said. "Covid was a catalyst but we were moving in that direction anyway.
"The average age of drivers is 58 and with the upcoming implementation of the LEZ, it has become a natural point for an ageing fleet to retire.
"Don't get me wrong, we had been on a steady decline since before the pandemic. We have asked that entry-level requirements be reconsidered because new drivers now need to sit a topographical exam and an SQA exam with nine modules.
"People who were considering the trade are finding it unattractive. People have no idea when they are going to be able to do that – it's just not viable.
"Covid was an opportunity for people to experience something new in their lives – moving away from anti-social hours. For many families, it was about finding a better quality of life – dads not working the nightshift or weekends.
"No doubt we have been finding it difficult."
Drivers find alternative work
Many operators also let their licences lapse during the pandemic as they found alternative work as delivery drivers for supermarkets and large multinational e-commerce firms.
A Freedom of Information request by STV News has revealed that just one new private hire licence was granted in 2020, the year the Covid-19 pandemic broke out in the UK.
None were issued in 2021, and as of June, there have yet to be any in 2022.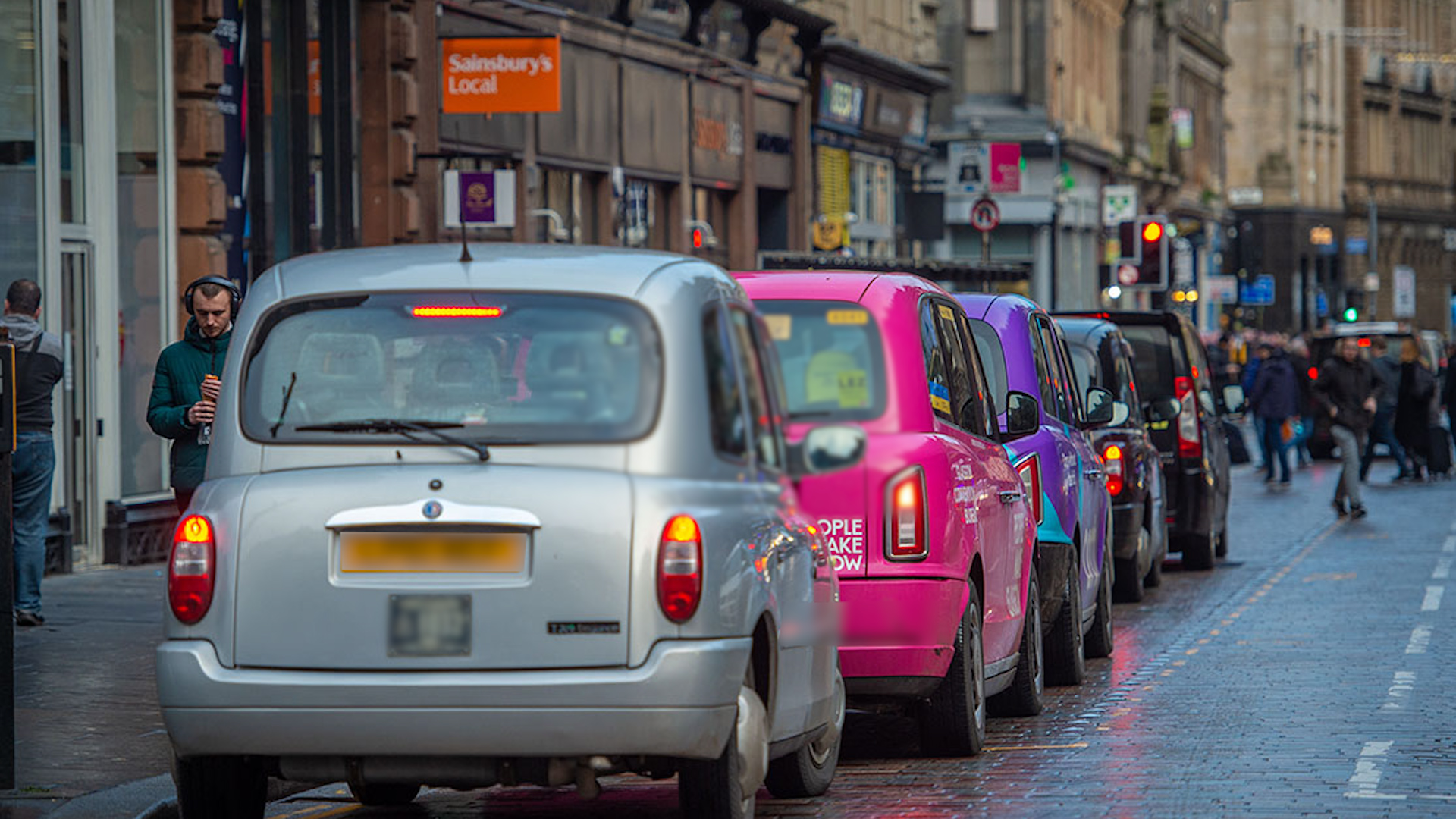 The number of new applications for taxi licences dropped by two thirds from 2019 to 2020 and remained at just 33% in 2021.
While the number of black cab licences granted did not experience such an extreme fall, with 19 issued in 2019 and 13 in 2022, the levels of renewals have dropped dramatically.
Private hire renewals have also slumped, going from 892 in 2019 to just 341 in 2020.
Glasgow City Council said it did not keep records of the number of taxi licenses held in the past but that, as of June 2022, there were 1,831 black cab and 3,301 private hire drivers licensed by the authority.
Council's advice
The local authority says people heading out at New Year should plan ahead and book a licensed taxi home in advance or use one of the city's Nitezone ranks to get home safely.
Home safe marshalls are in place at Nitezones on Albion Street, Sauchiehall Street, Byres Road, Gordon Street, West George Street and in Shawlands next to Langside Halls.
The council also says street pastors, council officers and police will also be out over the festive period providing a range of support to people who need help.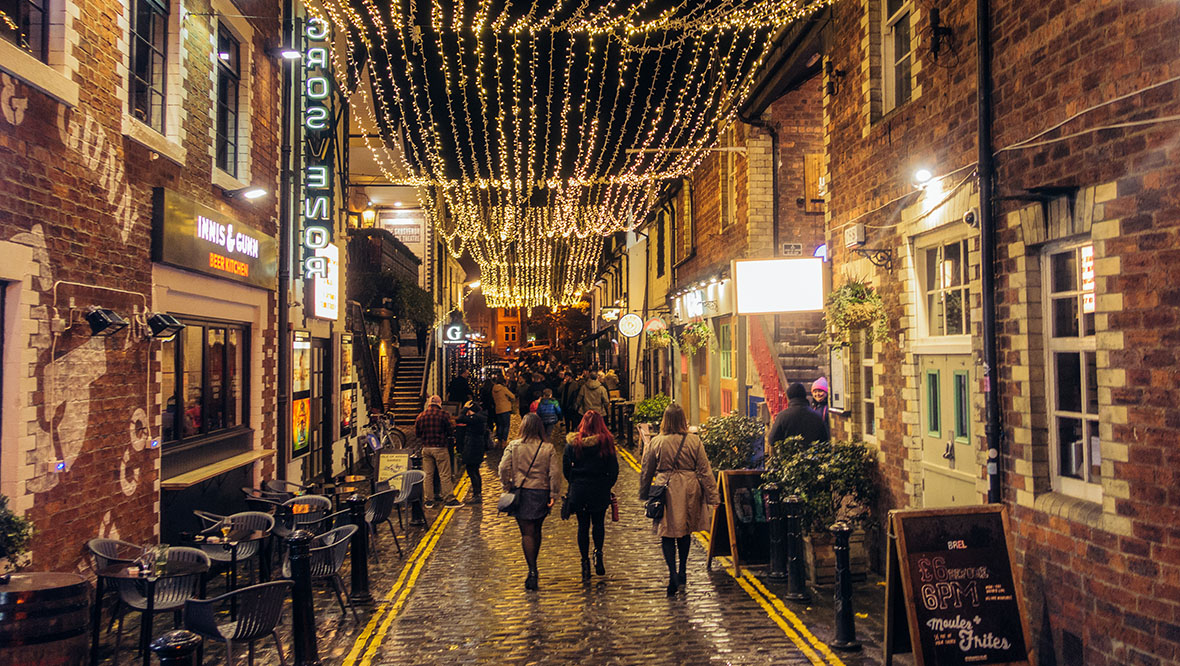 A spokesperson for Glasgow City Council said: "We know this has been a challenging time for the taxi trade, which is still recovering from the impact of Covid pandemic.
"Throughout the pandemic, we sought to relax our licensing processes where ever possible but unfortunately it seems many drivers are now engaged in alternative employment."
Fears trade will disappear
The combination of issues putting pressure on taxi drivers could lead to Glasgow's black cab trade disappearing altogether within the next two years.
That's the fear of Calum Anderson, chair of the Glasgow cab section at trade union Unite.
He said: "My message to the council is if you want a taxi trade that consists of saloon cars with Glasgow Taxi stickers attached, then that is the way we are going. If people think there is a shortage of taxis in the city now, they haven't seen anything yet.
"They have always been a part of the city landscape – that orange light has been a beacon of safety. It would be tragic if that were to disappear."
"People coming into the city over Christmas/Hogmanay will definitely notice the situation is getting worse. One example is the rank on Sauchiehall Street next to The Garage nightclub, which is filled with parked cars so taxis can't line up there – that has been the situation for some four to five years.
"That means people head towards the rank at Central Station, exacerbating the queue there. Even worse, it means some people start walking home or jumping into unregulated private hires from out of town.
"They are running riot because people are desperate to get home. However, their journey is totally undocumented."
Mr Anderson says there is a chance its members will boycott the Sauchiehall Street taxi rank because the "council is turning a blind eye".
He also cited the Covid pandemic and LEZ as significant factors affecting the industry.
"The industry didn't get much help with grants through the Covid pandemic and a lot of people were forced to leave the trade," he said.
"Subsequent to that, a lot of people decided they quite liked the nine-to-five lifestyle. Another major factor is the low-emissions zone coming into effect in six months' time. No other city has put such a rigorous timescale on its implementation.
"We all want clean air but it shouldn't come at the expense of livelihoods and jobs. There are also real issues with the supply chain – there is little to no availability of second-hand cabs. Finance companies are walking away from the sector as we are not a good risk to lend to.
"People are leaving the industry as they know they will be constructively dismissed in six months' time. Meanwhile, people are not coming into the industry because they know the problems they are going to face."
Low-emission zone looming
The low-emission zone is a new scheme that was implemented in October.
It saw many older vehicles that do not meet the minimum emissions standards being banned from the city centre – although there is a year-long grace period before it will be enforced.
Glasgow City Council announced that taxi operators in the city who do not have access to funded retrofit solutions to meet LEZ requirements will be given extra time to prepare.
The plan to grant a "time-limited exemption" of one year will see enforcement deferred until June 1, 2024.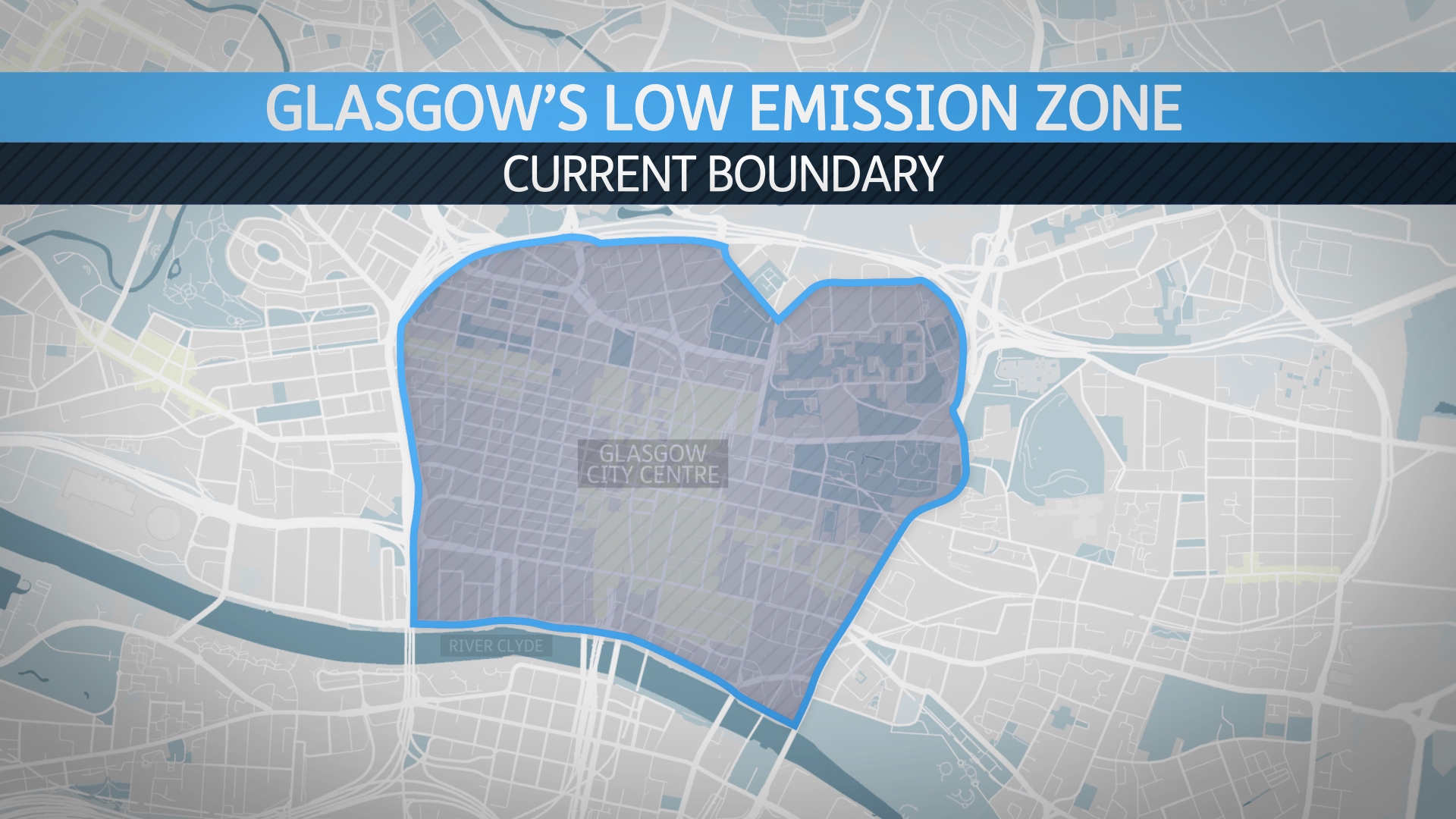 In Glasgow, the LEZ is already in place for buses and penalty charges will be handed out from June 1, 2023, with an extended grace period for local residents to June 1, 2024.
A spokesperson for the council said: "Air quality in Glasgow city centre needs to improve to protect public health, but we have sought to mitigate the cost to taxi operators for achieving compliance with the Low Emission Zone as far as possible."
"Substantial, national funding has been available to the taxi trade to replace or retro-fit vehicles that would not comply with the LEZ.
"In line with legislation, taxi operators who are not eligible for retrofit funding can apply for a one year exemption from enforcement."