Urgent work is underway to save medieval legal papers relating to the history of one of Scotland's most famous families.
As part of the project, 17 of the Campbell family's charters are being partially restored to ensure they are safeguarded for future generations.
Many of the papers were deteriorating fast with sections missing as well as water damage which had removed large areas of text.
The conservation work means the historic papers, which include records of significant transactions of land and money transfers, are now protected from any further decay.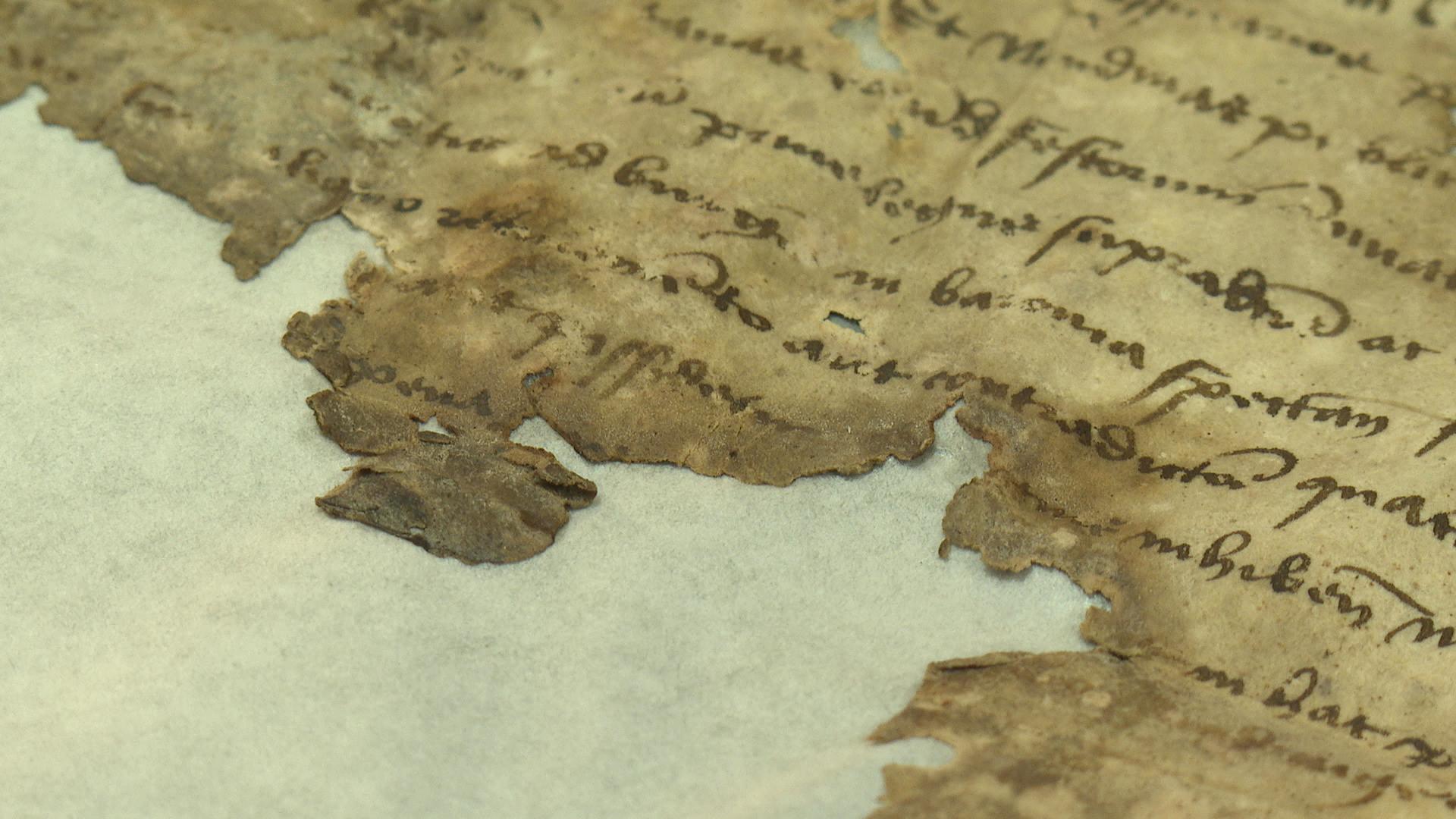 The estate archivist, Alison Diamond, said she was delighted the papers had been conserved.
She said: "You can pick them up, you can feel what the document felt like and that's something that somebody's been feeling since 1538.
"That's hundreds of years and you can still hold it now, which is really amazing and fantastic."
The charters are kept in the archive at Inveraray Castle which features in the BBC drama, A Very British Scandal. The programme, about the 1962 divorce of Iain Campbell, the 11th Duke of Argyll, and Margaret, Duchess of Argyll, has increased interest in the family's history.
The documents were sent to a conservationist in Inverness who carefully unraveled the fragile papers.
They have been cleaned, humidified, repaired and re-packaged – allowing researchers to study them.
"All these processes are very time heavy and it's the time that costs more than anything else," Ms Diamond said.
"The amount of tissue you need to mend a document of that size is minimal, but it is the time it takes, and then the care.
"Once it's wet it's got to be dried in the right way, it's got to be laid out, it's got to be cleaned."
Among the documents are three charters which have been conserved through funding by the Scottish law firm Lindsays.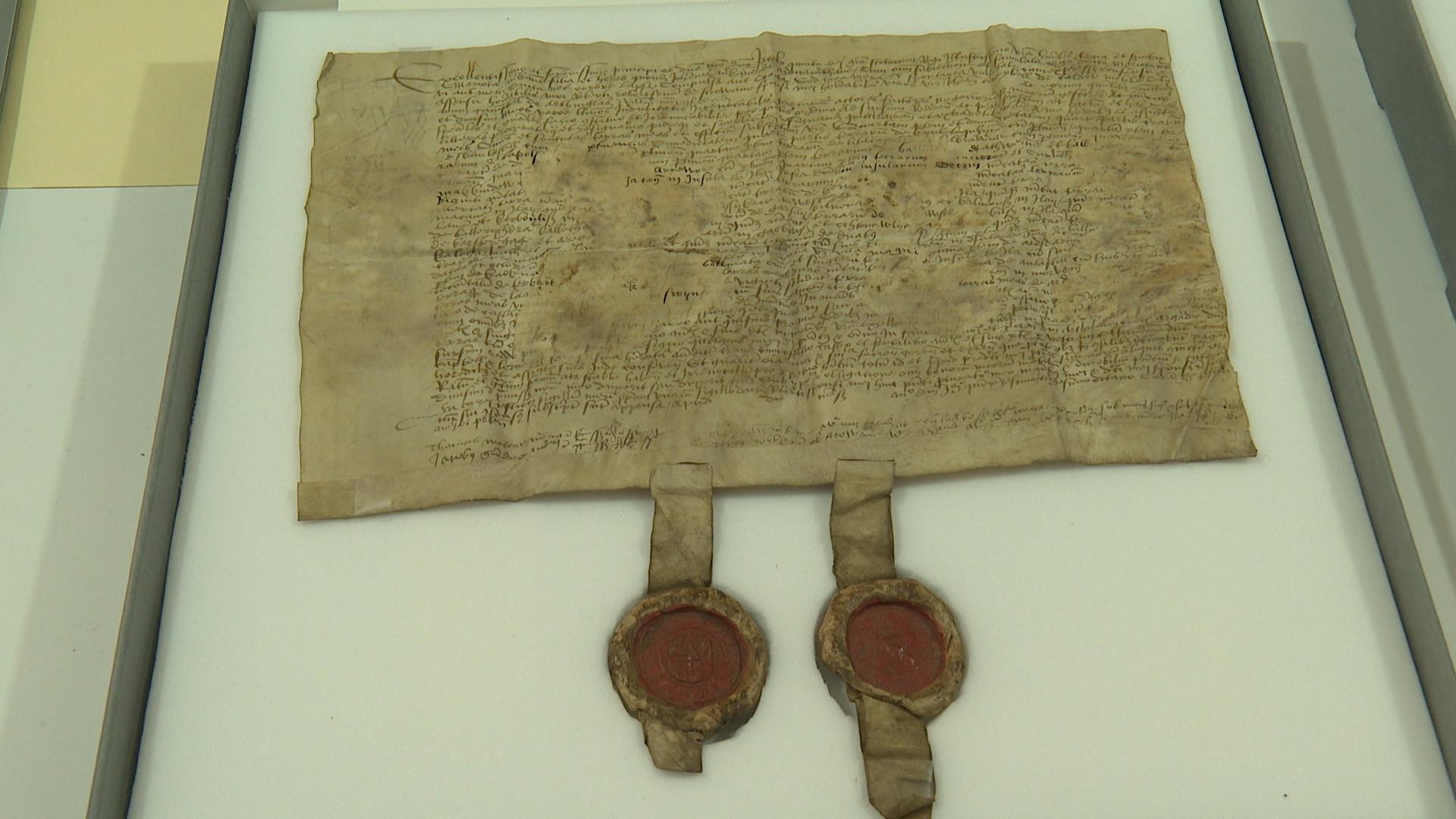 They span a turbulent period in the history of the area, including the creation of the earldom of Argyll and the establishment of Inveraray as a burgh of barony in 1474.
Michael Yellowlees, partner and head of rural services at Lindsays said: "As a firm with our own long association with the estate, we feel it's vital that they are properly preserved.
"Until the airing of A Very British Scandal many people out with Scotland may not have known much about the Campbell family and its long association with Inveraray and Argyllshire.
"Interest has undoubtedly intensified, making this work timely."