A historic piece of art which was in such bad condition there were fears it would not survive the next decade has been saved after 225 hours of painstaking restoration work.
The piece, painted by artist William Barr in 1910, is a reflection of Edwardian Paisley with more than 100 figures of the area's 'great and good' in front of the Town Hall.
But over the years its condition deteriorated significantly as a result of poor storage, layers of varnish and water damage.
OneRen's curator of art, Dr Victoria Irvine, says that it was "probably the most damaged" painting in Renfrewshire's collection.
She told STV News: "We would never have been able to display it so to have this work done on this individual painting is significant, it's huge.
"When I first saw it, it was remarkable really.
"To be able to actually see some of those details which had been missing for so long under layers of soot and varnish and all that de-lamination, the painting actually coming away from the canvas.
"It means that it's preserved for people of Paisley, people of Renfrewshire and beyond and it means that people can come, see it and really take what they want to take from it."
The restoration work, which has been carried out as part of the £45m refurbishment of Paisley Museum, has been completed by a team of conservators in Dundee.
Gail Egan, along with two of her colleagues at Egan, Matthews & Rose, worked on the piece.
She said the team don't often get paintings "which have this much in the way of issues".
"Initially we couldn't even take the surface dirt off because the paint layer was so vulnerable so we had to put additional facing on even to clean the reverse of the picture.
"It had been stored on its side, there had been a leak and plaster in the water had fallen down over the frame mainly on the back of the painting and this had caused the paint and ground layers to tent up as the canvas shrank due to the effects of the water.
"Unfortunately the water damage was right through the portraits and obviously we wanted to ensure that we didn't have anymore paint loss so we had to treat the painting and it was quite a complex treatment," she explained.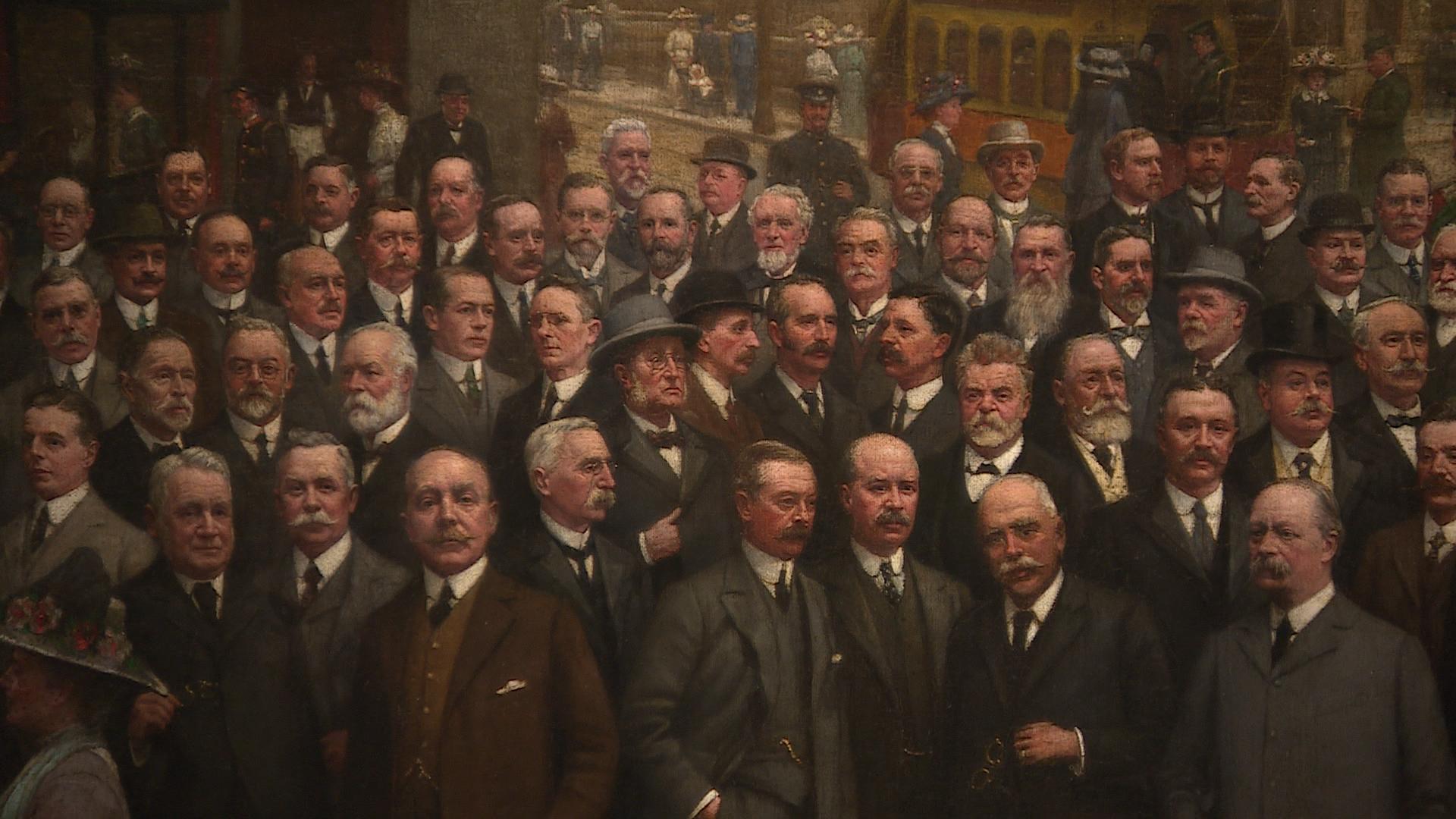 William Barr moved to the United States shortly after painting the piece where he remained for the rest of his life.
His great-granddaughter, Laurell Brown, has inherited a number of his paintings from her great aunt, Margaret.
She remembers growing up in a house in Florida where "the walls were filled with William Barr paintings".
Laurell reached out to the team at Paisley Museum and has been assisting them with their research.
She says the restoration of this piece is a "dream come true" for the family.
"It's just a huge honour.
"I'm so, so thrilled that his dedication and his skill and his talent as an artist are going to be enjoyed by so many people, it's really wonderful.
"The skill, the patience, the talent, the dedication and how many hours it must've taken him.
"I'm very proud to be his descendant," she added.
The painting will eventually go on display in Paisley Museum when it reopens in 2024.