A couple who rescued a chicken as it crossed the road have taken it into their South Ayrshire home.
Emily Devine and her husband Craig gained a new family member after stopping the bird being hit by a car as it ran on to Culzean Road in Maybole earlier this month.
They named the hen Champagne Charlie and, after seeing how well she is settling into family life, have decided to adopt two former battery hens from a sanctuary in Gourock – named Bovril Betty and Prosecco Peggy.
Emily, 43, said: "We had been in Glasgow because my dog needed a blood transfusion and we were bringing him home. He's okay thankfully.
"Craig went for petrol and he drove out the driveway and he thought 'is that a chicken?' It had literally crossed the road and tried to get into our driveway.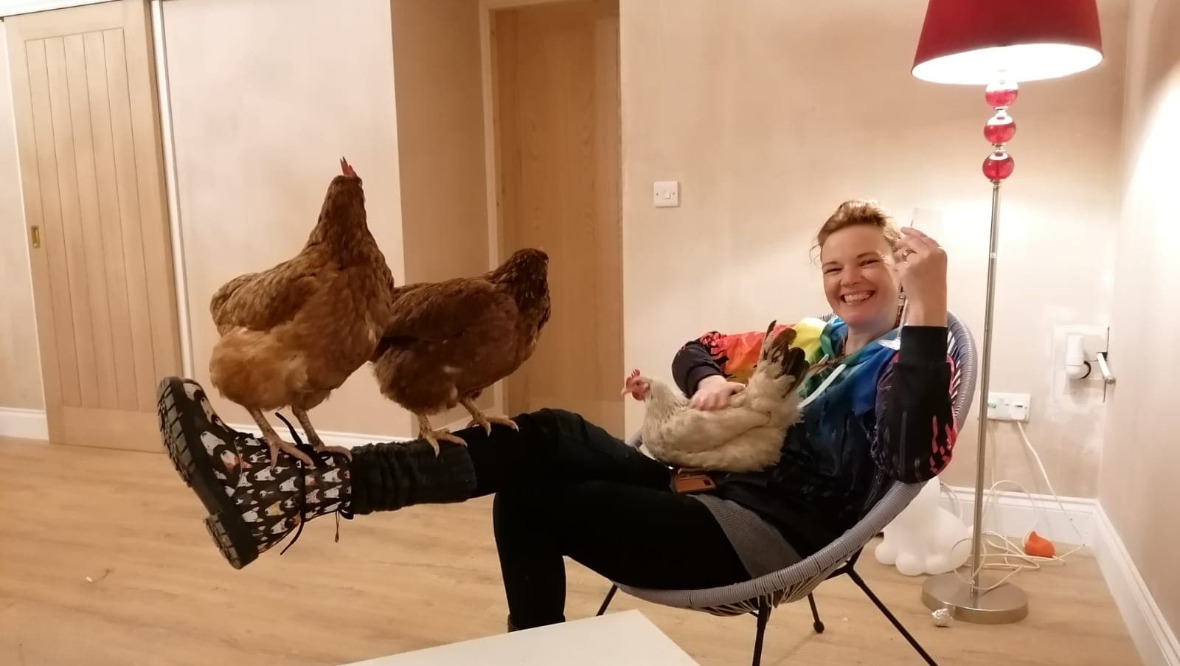 "It went up Culzean Road and after a few attempts he got a hold of her. I'm in tears over my poor dog and he came in and said 'I've just found this chicken'. It completely changed the mood."
They posted on social media, spoke with local vets and asked around in the area but were unable to find out if Champagne Charlie had an owner.
After a week of having her as part of the family, the couple were charmed into adopting two more chickens.
Emily added: "Since we moved to this house, I've been saying I really want chickens but Craig thought we had enough with the two dogs.
"But he fell in love with her because she is so gentle.
"A week later, we adopted two from a sanctuary in Gourock. We now have three hens.
"It's really interesting to see their behaviours."