A pregnant mother of three who spent 18 days in intensive care says she gained strength from hearing nurses say her children's names

Mechelle Smith, from Kilmarnock, described her Covid fight as the scariest time of her life and says she is grateful to the NHS team who saved her and her unborn baby.

Mechelle, her husband William, and her three children, Lucy, 10, nine-year-old Emily and one-year-old Jessica, all tested positive for coronavirus in January.
Only Mechelle, who was 28 weeks pregnant at the time and has diabetes, needed hospital treatment.
A fortnight after her positive Covid test, the 35-year-old was admitted to Crosshouse hospital when she couldn't feel her baby moving.
Mechelle said: "It's the hardest thing I've ever been through. Thinking about my kids kept me going. When the staff were waking me up from the coma, they kept saying my children's names over and over to me.
"That was the first things I heard when I woke up. I thought I need to get through this for my kids. I need to get the strength from somewhere."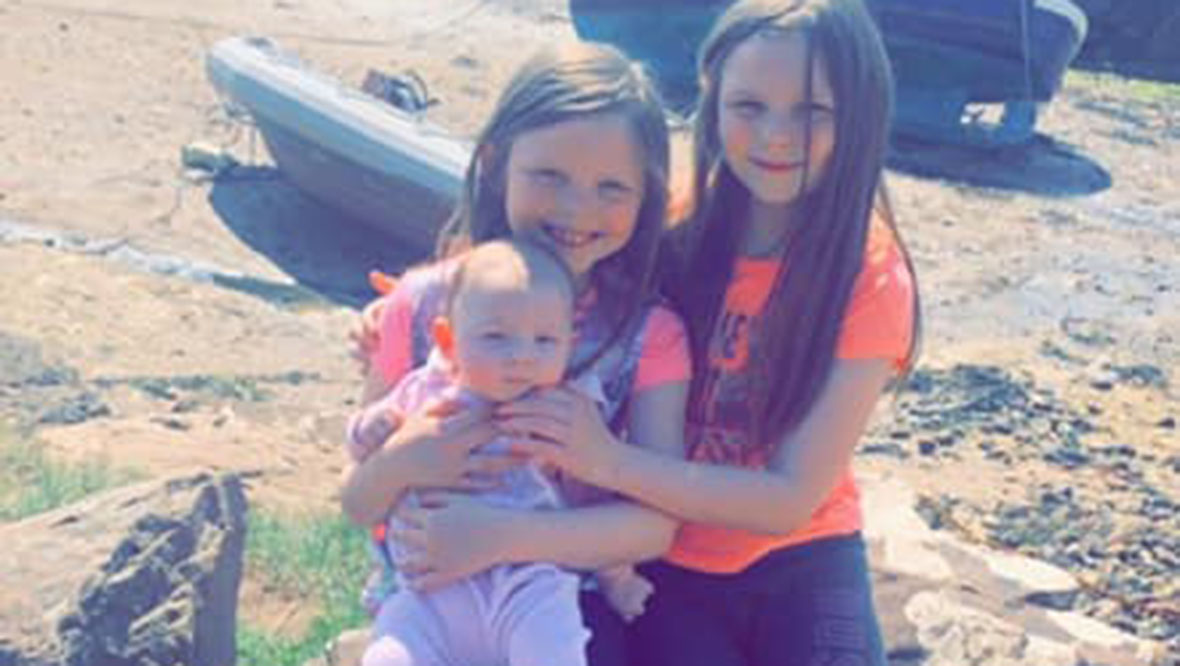 Tests revealed Mechelle had developed pneumonia, pleurisy and a blood clot on her lung.

The mum-to-be was transferred to intensive care and made a video the day before she was placed on a ventilator, in which she spoke of her fears.

She said: "The staff kept on telling me I had to put me first, but being a mum, you just want to put your baby first so it was really scary.
"The doctor had told me they were considering a caesarean section. I know babies survive at 28 weeks but I knew it would be tough and he could potentially be very sick. The doctor also told me if I did have a C-section, there was a chance I might not wake up from it.

"I posted the video on Facebook because I had seen people on there saying 'oh people need to get a grip, I've had worse colds'.

"I know I'm pregnant and I have diabetes but it's well controlled and I don't have other health problems. I would never have thought Covid would have affected me in that way. "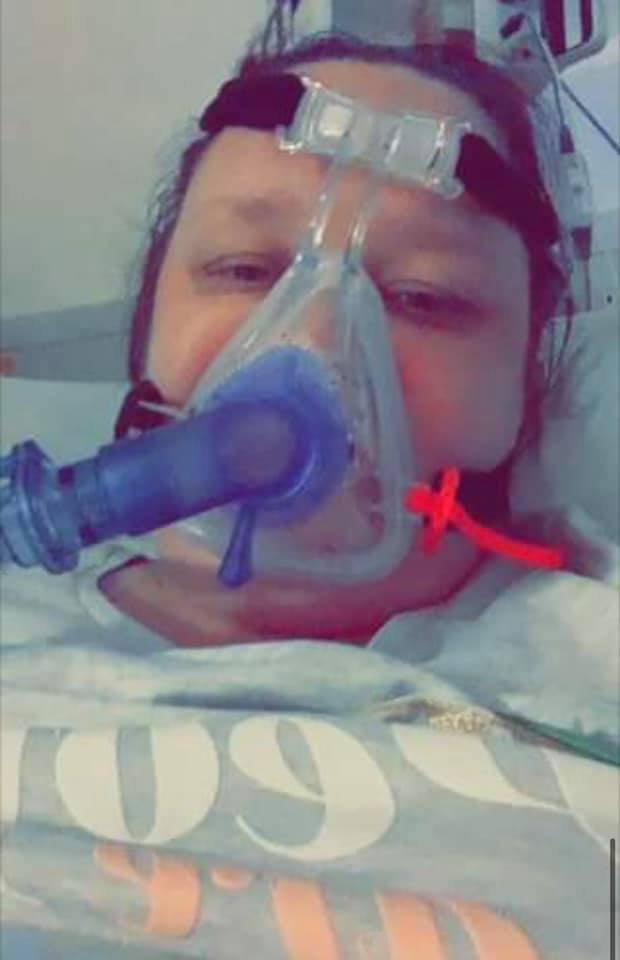 With her oxygen levels very low, Mechelle was placed in a medically induced coma. Nurses printed off photographs of her children and put them around the mother's bed.

"In the ICU diary the nurses kept for me, they said the baby's heartbeat was going through the roof so they decided to keep me sedated for six days," said Mechelle.
"It also said there was a day when they were ready to take the baby out. They were all prepped and one of the doctors had phoned the specialist ECMO unit in Aberdeen. After consulting them, thankfully they decided against that.

"When I first woke up I could only move my eyes and at first I thought something terrible had happened. I didn't feel any movements from the baby for the first two days.
"I had been reassured I had a scan when I was on the ventilator and everything was OK. After two days, I started feeling the baby move again which was really good."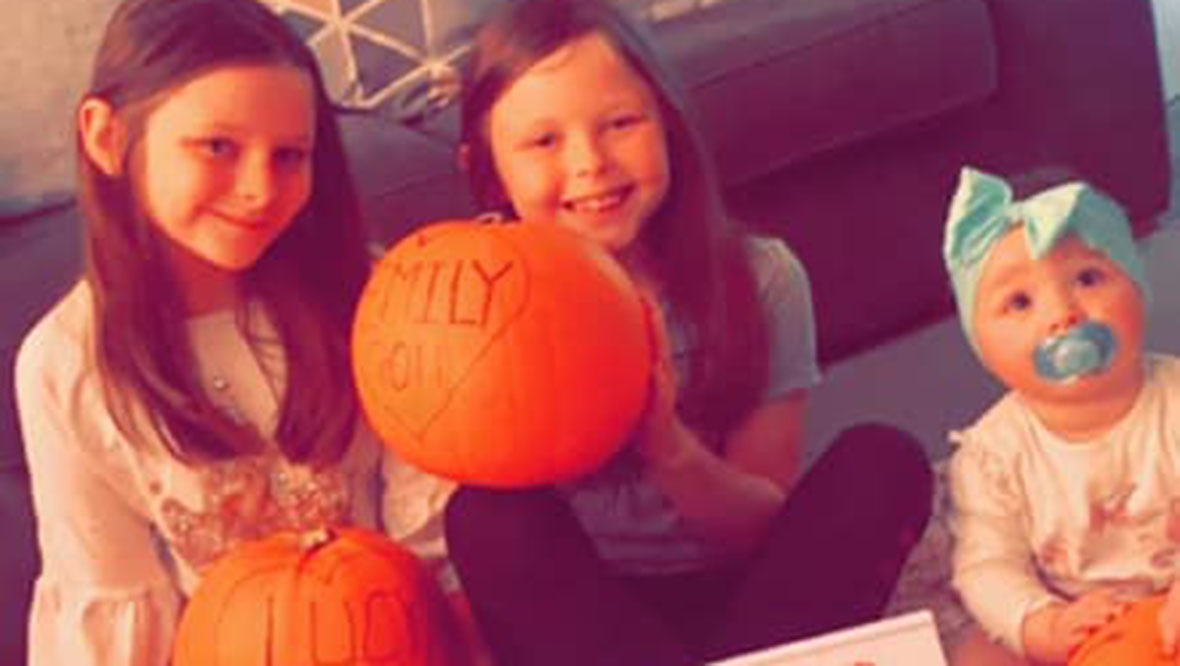 After 18 days, Mechelle was able to leave hospital to be with her family for her youngest daughter's first birthday.
Now recovering at home, she is feeling anxious about returning to hospital for the birth. Mechelle knows she is having a boy, a baby she describes as "her little miracle".

She said: "I think my age has helped with my recovery as within a few days, I was able to move myself. Within a week, I was able to walk again very slowly. I was quite determined to get back on my feet."

Now at 32 weeks, Mechelle is having numerous scans and is slowly regaining her strength, preparing for the arrival of the new addition to her family at the end of March.

"I have a lot of support back home," she said. "It's been hard on everyone but we are through the other end now hopefully and looking forward to the new baby.
"I had the most amazing care. I know without that care I wouldn't be here. I'm just so grateful as it's not just me, it's my baby's life too.
"Since my video, I've been getting messages of support from all over the world. It's been amazing to spread a little bit of hope that way."
The majority of pregnant women diagnosed with Covid experience only mild or moderate symptoms, according to the Royal College of Midwives.
Dr Mary Ross-Davie, Royal College of Midwives in Scotland, said: " The numbers are small but some women are becoming seriously unwell during this second wave and this is a particular concern.
"This important update to our guidance confirms pregnant women who are in their third trimester of pregnancy or have pre-existing medical problems are at a higher risk of developing severe illness.
"We encourage pregnant women to continue to pay particular attention to social distancing measures and good hygiene, and contact their maternity team if they have any concerns about their or their baby's health."
STV News is now on WhatsApp
Get all the latest news from around the country
Follow STV News
Follow STV News on WhatsApp
Scan the QR code on your mobile device for all the latest news from around the country