The mother of a little girl who has been in and out of hospital since birth has said her play team has been key to successful treatment.
Emily Donn displayed issues with feeding since her birth, and has since attended numerous appointments with gastroenterology and urology consultants, and specialist teams for bowel and bladder at the Royal Hospital for Children in Glasgow.
The eight-year-old's symptoms have resulted in several hospital stays, tests, procedures and treatments, which have led to high levels of fear and anxiety at times.
While it can be a lot to take on physically and mentally, the RHC's play team "played a key role" in helping Emily learn more about complex medical procedures using role play and other techniques.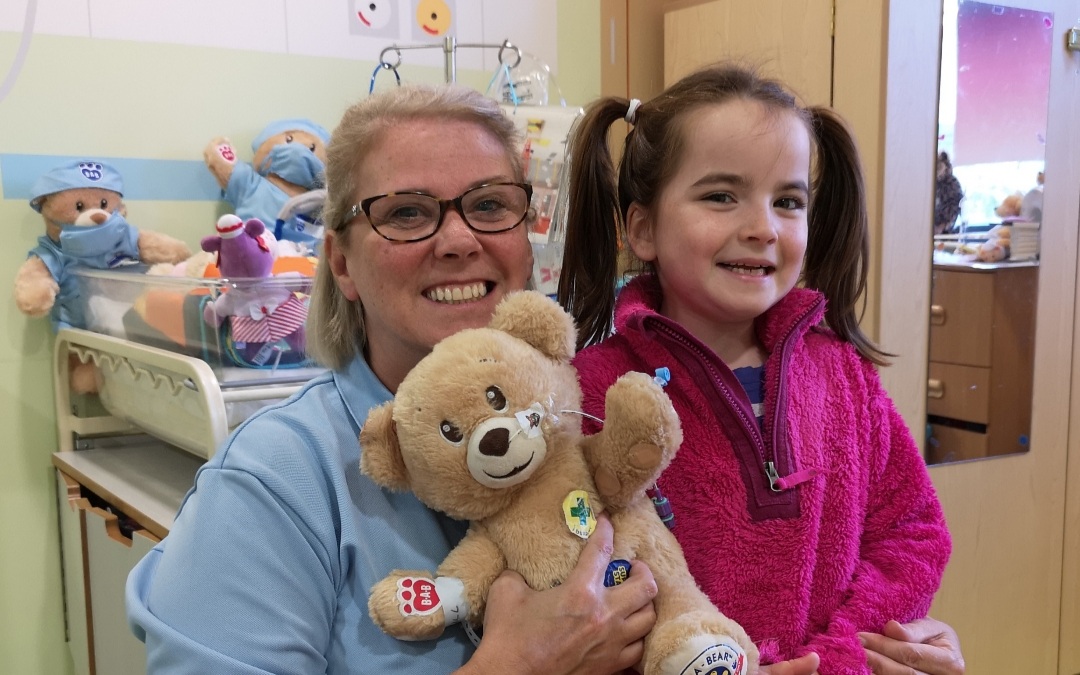 Listening to her concerns, playing games, and explaining procedures in an interactive way at the site's Teddy Hospital, which is the only one in Scotland, are some of the techniques used.
The Teddy Hospital gives children an opportunity to learn about upcoming treatments in a non-clinical environment, becoming more familiar with their condition by examining and treating their teddies using real and toy medical equipment –  from medicines and cannulas, to bandages and nasogastric tubes.
Mum Julie said: "Emily first met the play team when she was four and interactions with them have been the key to the success of most of the things that Emily has been able to achieve.
"When she first came to the hospital, she was very nervous about what the experience would be like and was a bit scared of what would happen.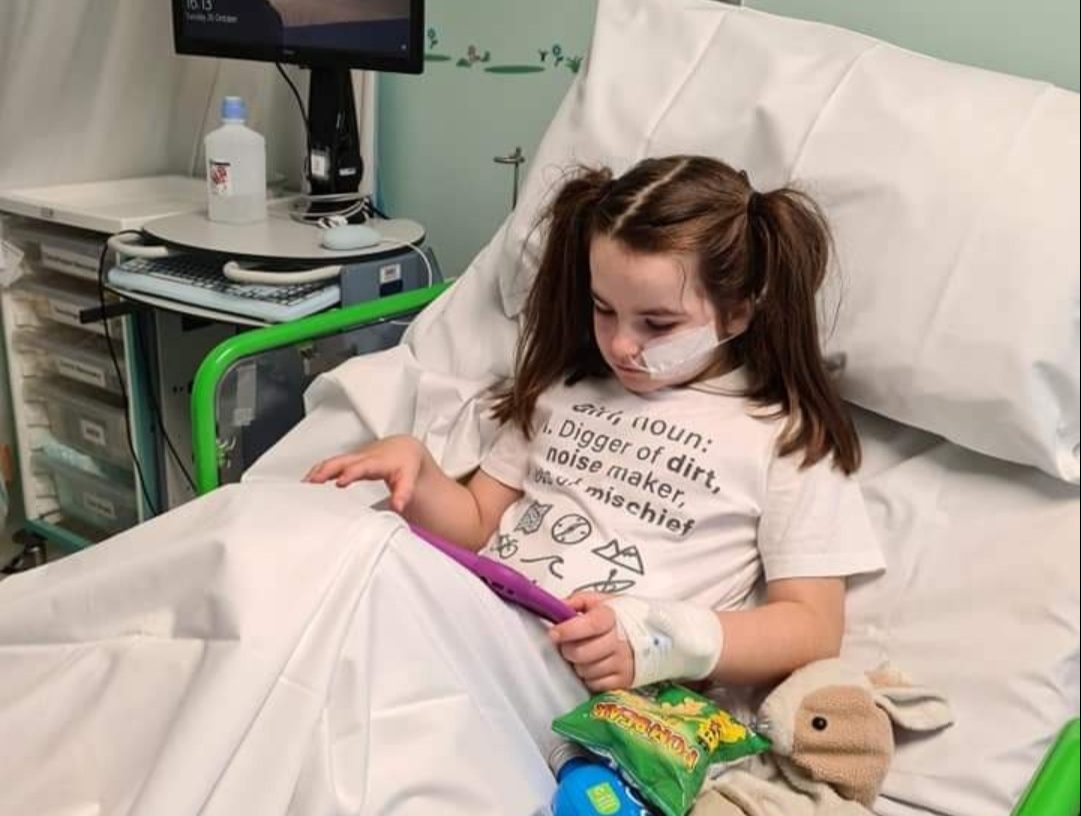 "I'm also so grateful for the support they have given myself. They talk me through different ways I can help Emily and help me to think outside the box when things are tough."
"They have also worked with Emily's sister on occasions when she has been at the hospital with her to ensure she doesn't feel left out and that she understands what is happening with Emily as well."
Over the years, Emily, who is from Lochwinnoch in Renfrewshire, has developed a particular bond with Teri Wright – one of the health play specialists at the RHC.
Whether it's listening to her concerns, playing games or explaining procedures in an interactive way at the site's Teddy Hospital, Teri has always been able to find a connection with Emily.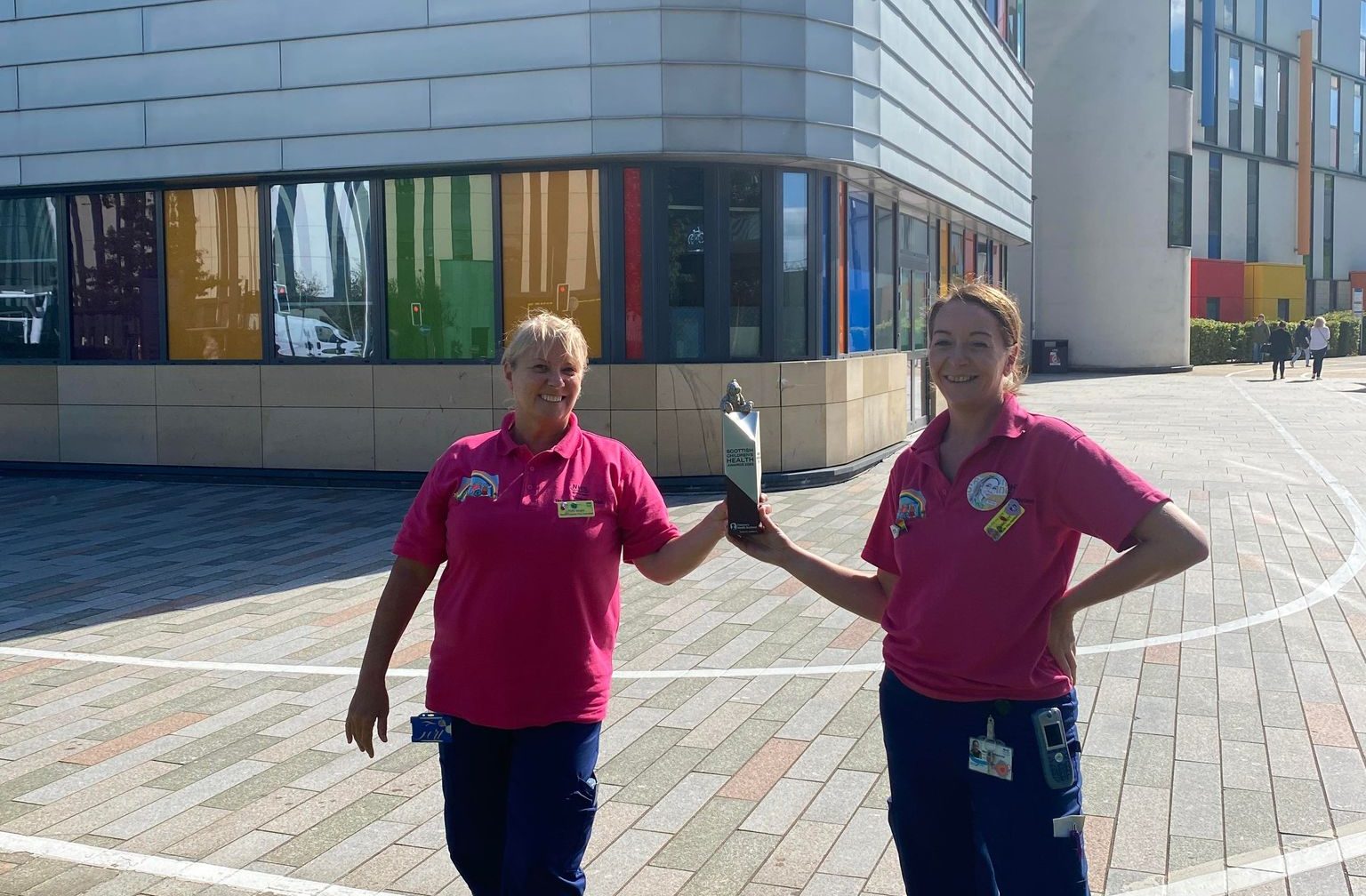 Last month, Teri and her colleague, play assistant Wendy McKechnie, were recognised by the Children's Health Scotland Awards for their work – with Teri finding out after the event that Emily nominated her.
Julie said: "Teri has helped Emily through some of the most challenging times, she can tell if she is having an off day and is really attentive to her interests and knows how to get her engaging.
"The impact was so clear during Covid-19 – I think that time really highlighted the importance of the team. You could really see Teri's smile behind the mask which was so important in keeping Emily positive and interested."
From October 10 until October 14, play teams across the country are celebrated as part of National Play In Hospital Week for the work they do with children like Emily and the positive impact they have on their mental health wellbeing and recovery.
Teri said: "It was excellent to hear that we had been nominated by Emily. I have worked with her for a long, long time and she has had a very hard time of it.
"She is still attending here and we have such a great relationship."
She added: "In this job, for me, when you can see a child engage with our approach and you see the fear and anxiety is removed, that's the most rewarding thing.
"When a parent comes up and thanks you or a patient comes back and recognises you years on for the work you'd done for their family, that's when you know you're helping to make a difference."