In the space of three weeks in 1993, Scott Cunningham lost his sight.
The 23-year-old lay in pain in a bed at what was then the Southern General Hospital in Glasgow.
"My optic nerves had died away suddenly due to this condition that I've got," he told STV News.
"Basically, my world had caved in because there was no future. There was no real reason to continue on with life, to be fair.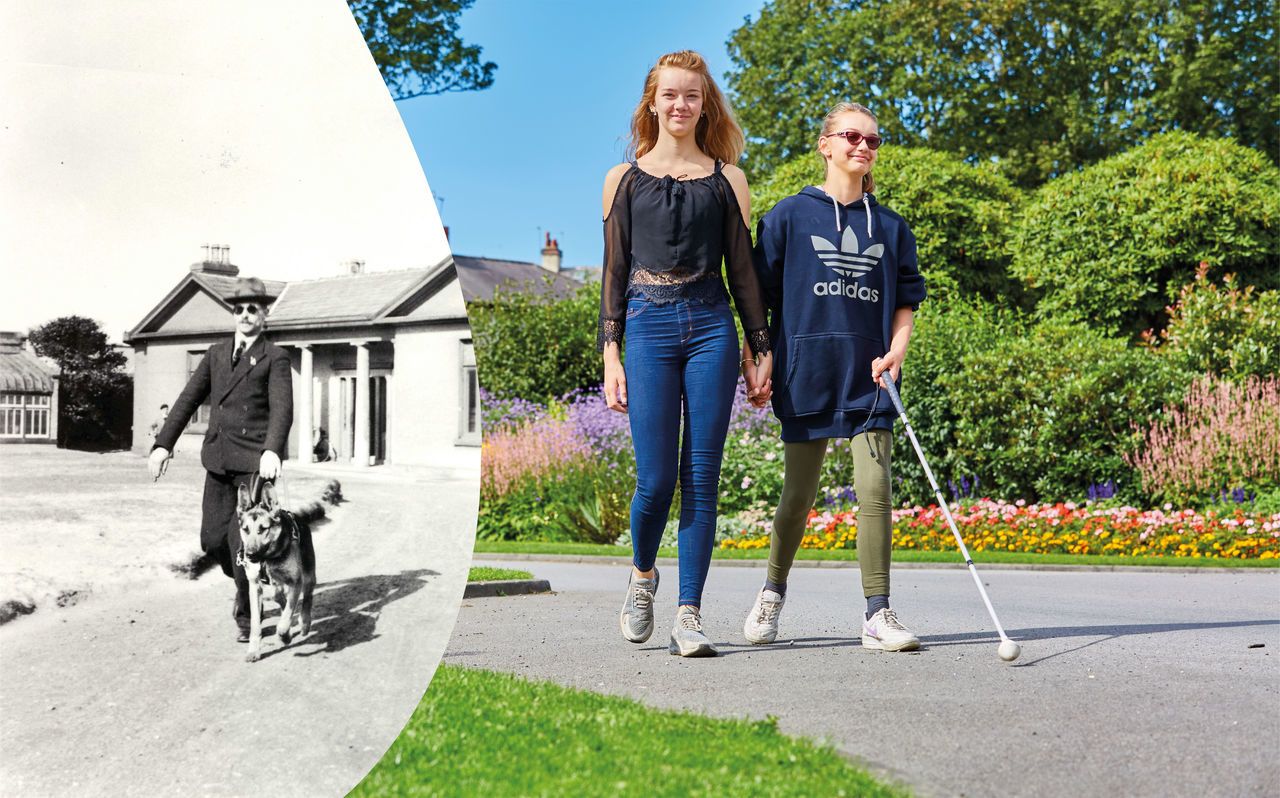 "You know, I had a car in the driveway I had a job, I had everything to live for and then all of sudden I had to try and accept being a member of the blind community."
Now 51-years-old, Mr Cunningham remembered how he struggled to come to terms with the loss of his sight.
He was living like a "hermit", too scared to leave his home and drinking heavily to deal with how he felt.
But in 1995 something changed.
"I started building up trust, confidence in this amazing creature who became my best friend."

Scott Cunningham
One of only two Guide Dogs charity centres in the country was ten minutes from his parents' home and he had been invited to come and train with them.
"I remember vividly the first walk, with the harness on, Debbie the trainer let go of her lead, my right arm went out rigid, I was beyond petrified", he said.
"I grew a bit of a backbone, and I started building up trust, confidence in this amazing creature who became my best friend, gave me the confidence, gave me the mobility, gave me my independence back.
"I was able to go to shops, be able to go to pubs, restaurants myself, be able to get fit again, lose that massive amount of weight I'd put on."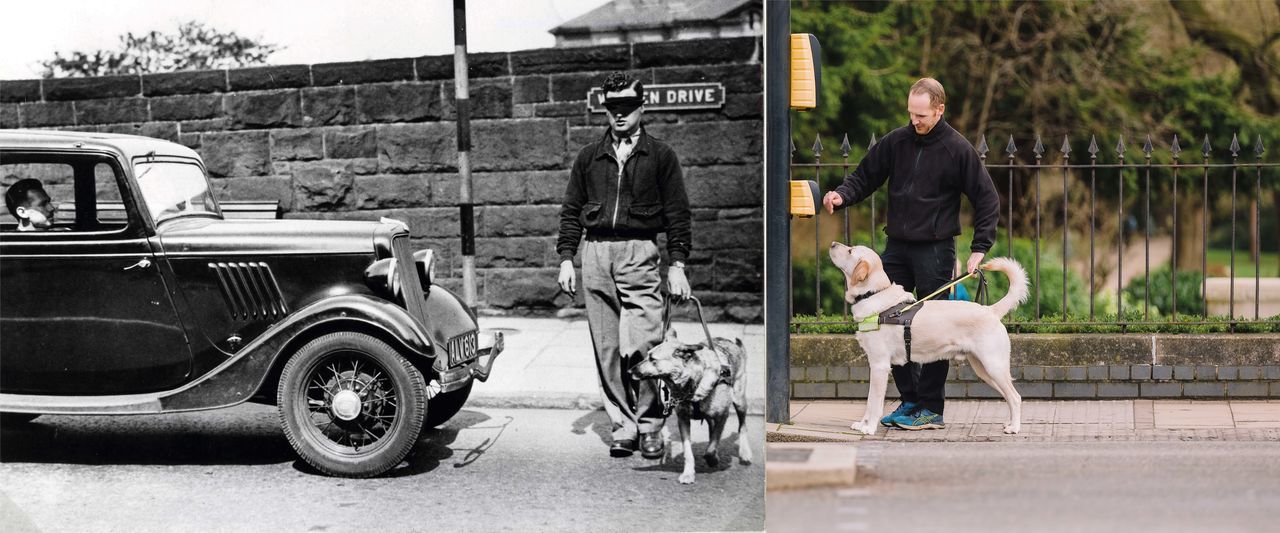 Thanks to his first guide dog Ike, Mr Cunningham was able to go back to full-time education and he completed an HND course.
He went on to return to employment and said it was all thanks to Guide Dogs.
Mr Cunningham has just completed a twelve marathon challenge and to date has raised more than £350,000 for the charity.
The organisation began 90 years ago, initially helping soldiers blinded in the first world war.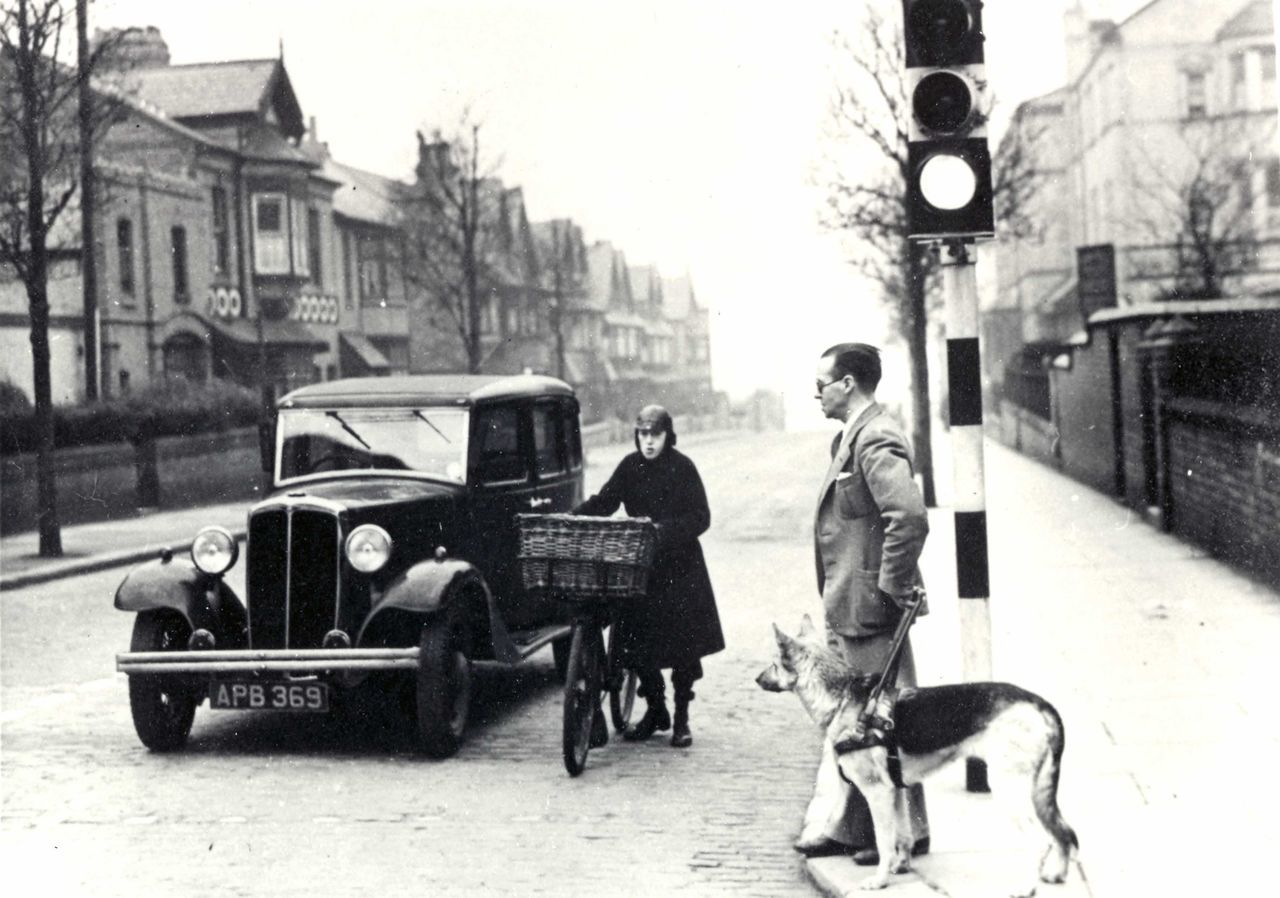 Now in the 21st Century, roads are a lot busier but the basic principles remain.
With new services, new technologies, staff, dogs, and supporters, Guide Dogs plans to double the number of people it helps by 2023.
As the charity marks its birthday, it is asking for the public's support to help people with sight loss live the lives they choose by joining its Guide Dogs 90 Appeal.
For more information click here.
STV News is now on WhatsApp
Get all the latest news from around the country
Follow STV News
Follow STV News on WhatsApp
Scan the QR code on your mobile device for all the latest news from around the country