She's only recently learned to walk – but one little girl is about to embark on an epic climbing mission.
Callie Murphy's grandpa Jim Robertson was found dead two months after going missing in the Cairngorms.
Now the 15-month-old will be raising money in his memory by climbing the steps of her Glasgow tenement block every day for the next four weeks.
They want to help Braemar Mountain Rescue, whose volunteers helped find Jim.
"We were supposed to do an organised walk last year," said Callie's mum Lynn.
"But that was postponed, and postponed again, so this year I just thought 'what's something we can do with all the restrictions that's not breaking any rules?'."
Munro bagger Jim went missing while walking in the Cairngorms in 2016. His body was found two months later – just a few days shy of his 61st birthday.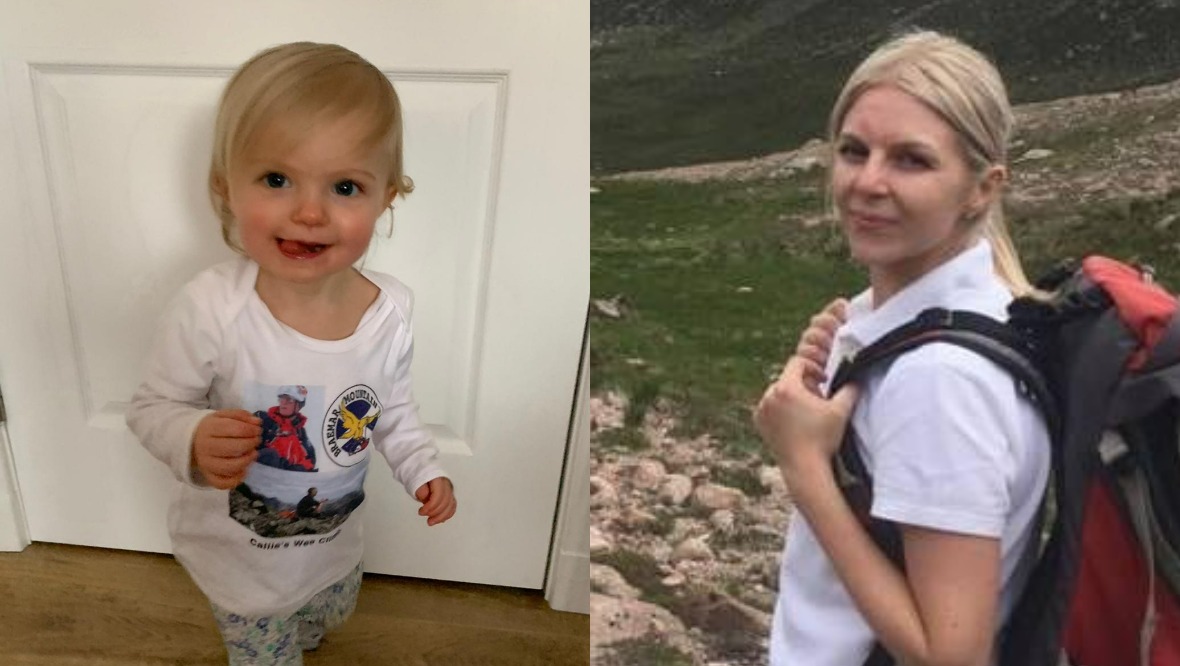 "He was just a lovely, gentle guy," Lynn said. "He cared about his family. We were everything to him really.
"I can't really put into words how much they [Braemar Mountain Rescue] supported my family.
"Even when they did realise that it was becoming a body recovery operation, they were still so committed, still so dedicated.
"This challenge is to make sure they've got the funds to help families like ours and people like my dad."
Money raised will go towards building a new mountain rescue base in Braemar, and the Chris Lewis Support Fund, for a volunteer seriously injured earlier this year.
Lynn and Callie's efforts have touched those involved in Jim's rescue.
"They have been selfless in terms of raising funds," said Malcolm MacIntyre, one of the volunteers who found Jim's body.
"The money is fantastic, it always gets put to good use.
"But the feeling that somebody we've been involved in rescuing and their family still cares about us, it reinforces why we're doing this job."
With every step, Callie will get closer to the end of her challenge and it's helping Lynn feel closer to her dad too.
"I think he would be proud," she said. "He was always proud of us, my brother and me.
"I'm sure he would be super proud of Callie – that she's involved and doing it for him."