Glasgow's iconic Grand Central Hotel has lit up to mark the reopening of hospitality.
The light show – which is running until Thursday – showcases the hotel's vibrant history; from the building of the station in the 1870s, through the golden age of travel when Hollywood stars including Gene Kelly, Nat King Cole and Frank Sinatra stayed as guests, right up to the present day and celebrating its future as a voco hotel.
The show, which illuminates the hotel's clock tower on Hope Street, is made up of archive pictures as well as images contributed by ordinary Glaswegians, guests, and former staff members, and is projected alongside the words of playwright Laurie Motherwell in audio poetry.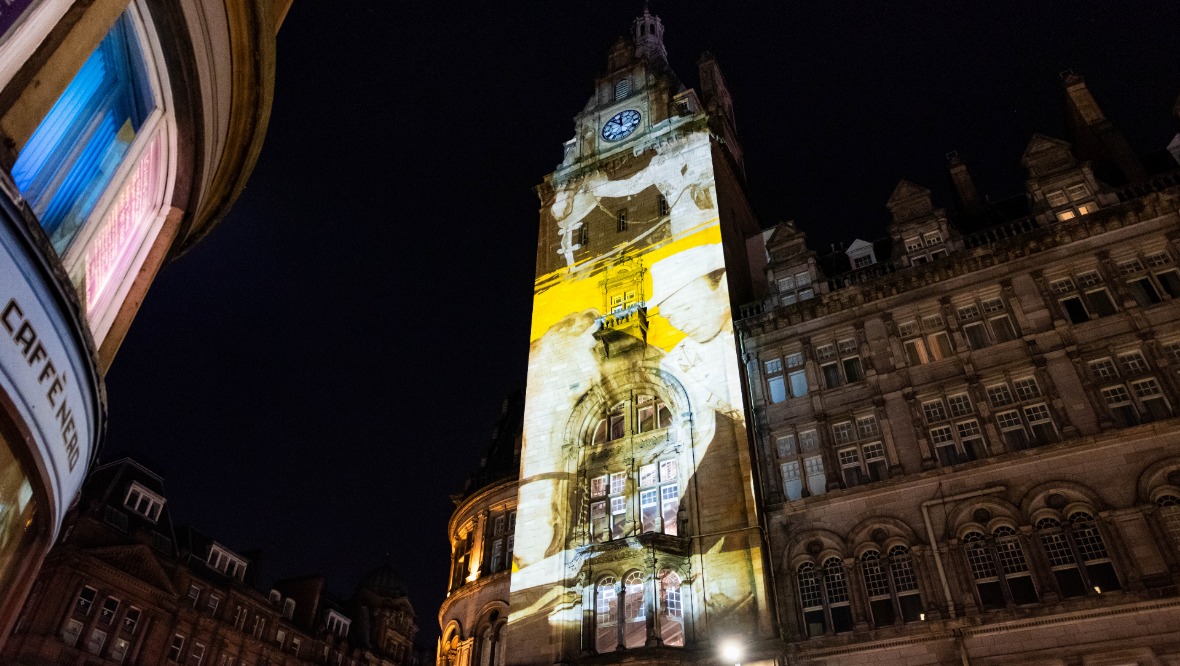 On Monday, the hotel will reopen for the first time in more than a year due to the coronavirus pandemic as Scotland's route map out of lockdown continues.
It has undergone a multi-million-pound refurbishment to become one of Scotland's first voco-branded hotels, which is part of IHG Hotels & Resorts.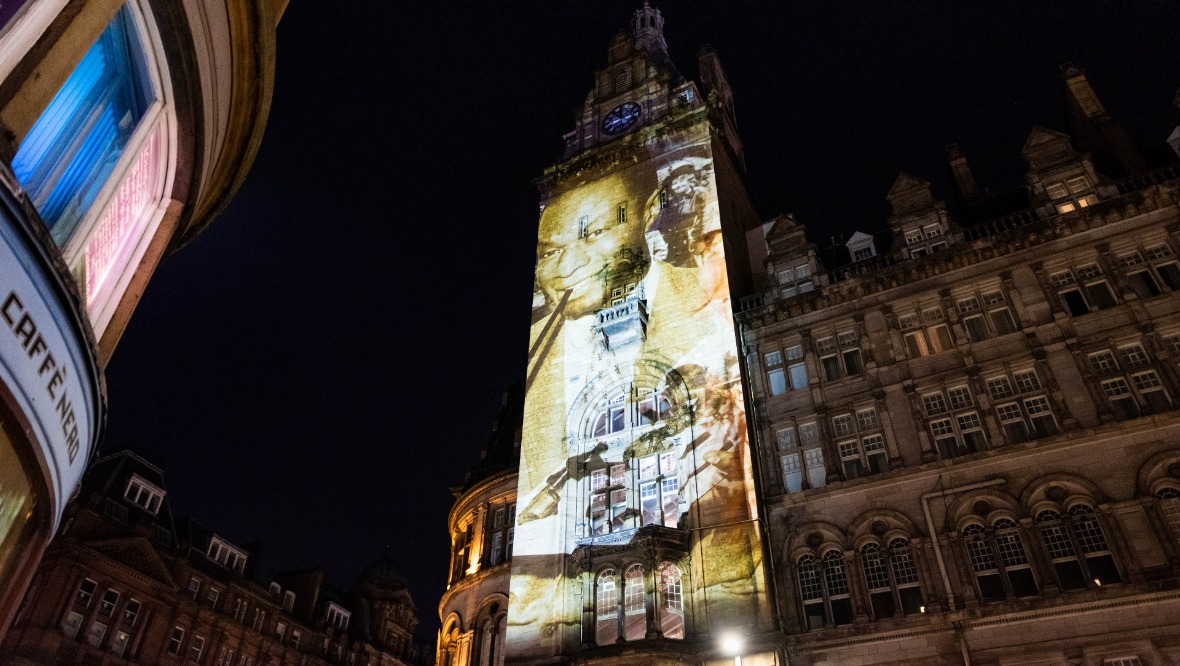 Paul Bray, area manager for IHG Hotels & Resorts UK North and general manager of voco Grand Central Hotel, said: "It's been a really tough year for so many people and as hospitality reopens in Scotland we're excited to celebrate the reopening of our iconic hotel by looking back at some special moments from the hotel's rich history.
"The word 'voco' is inspired by the Latin for 'come together' and this couldn't be more true for us at Grand Central Hotel, a place where many Glaswegians, Scots and guests from further afield have chosen to connect and spend special times together across the years.
"As we enter a new era as a voco hotel, we hope many will choose to return to voco Grand Central for those special moments when we can reunite and come together again."
Mr Bray added: "Thank you to The Herald and Glasgow Times, the Caledonian Railway Association and RCAHMS, who gave us access to their brilliant archive for the projection which honours the heritage of our building as a British railway hotel and a landmark in Glasgow's story for the past 130 years.
"We'd also really like to thank Jill Scott and Bill Hicks, historians and writers of Grand Central, Glasgow's Most Loved Hotel published by Waverley Books, whose research has been invaluable to us and we are grateful to have them as advocates for our unique story."