A permanent memorial to one of Scotland's worst tragedies has been unveiled, 92 years on from the disaster that killed 71 children.

It became known as Paisley's Black Hogmanay.
During a matinee showing at the Glen Cinema on December 31, 1929, smoke from a film canister filled the auditorium.
The thick black cloud caused panic and the hundreds of children in the audience rushed to the exits, many of those who died were crushed to death.
"You never forget, the memory is always there" said Emily Brown.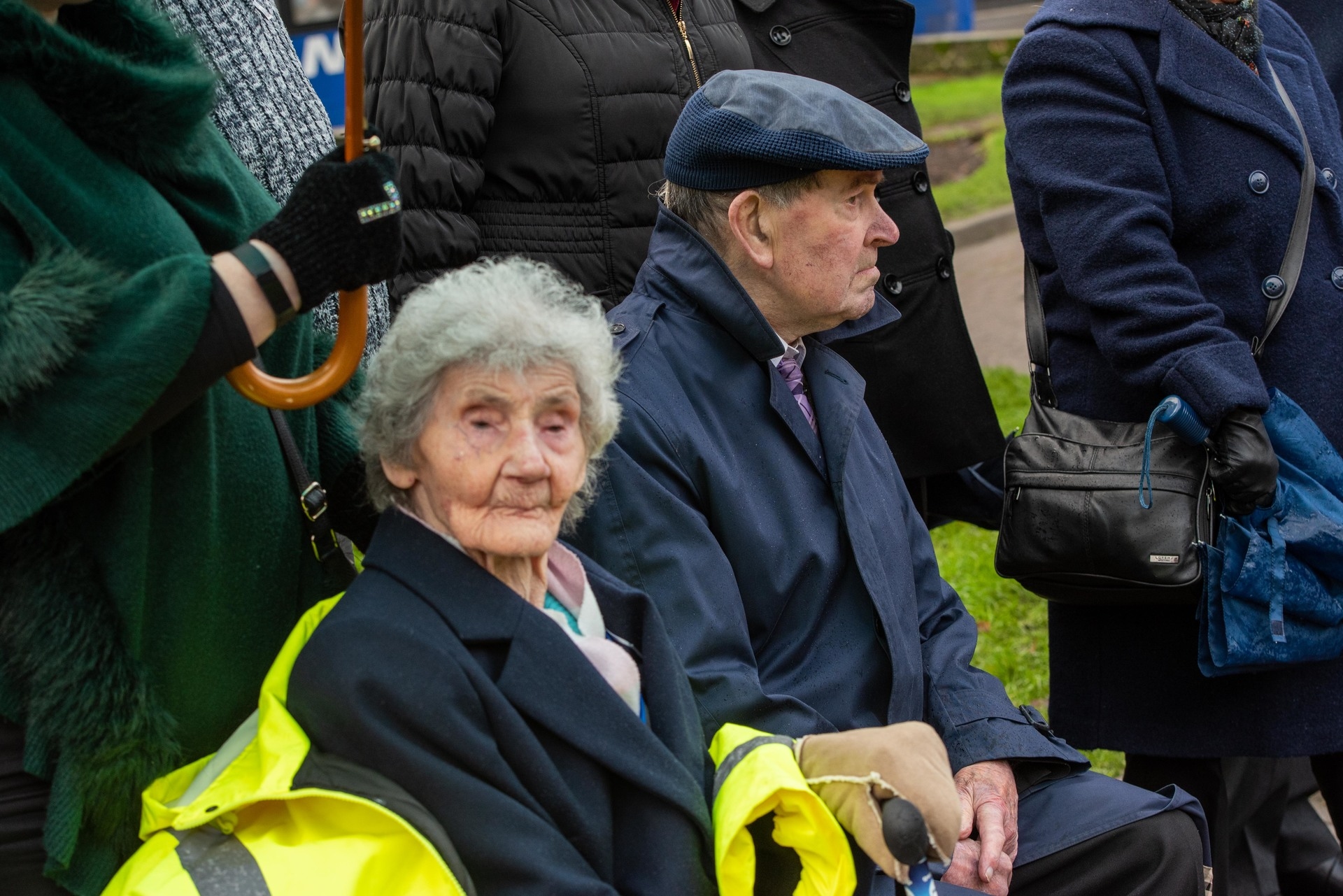 She was just five when she was caught in the Glen Cinema and is one of the two living survivors of the disaster.
"You lost pals and friends and you still remember them," she told STV News.
"How lucky we were to get out the cinema alive when so many lost their lives" said Robert Pope, 98, the second living survivor.
Until now, there has been no permanent memorial to those who lost their lives in the town centre. After nearly two years in the making, a statue of a child holding her baby sibling was revealed as a marker to the deadly event.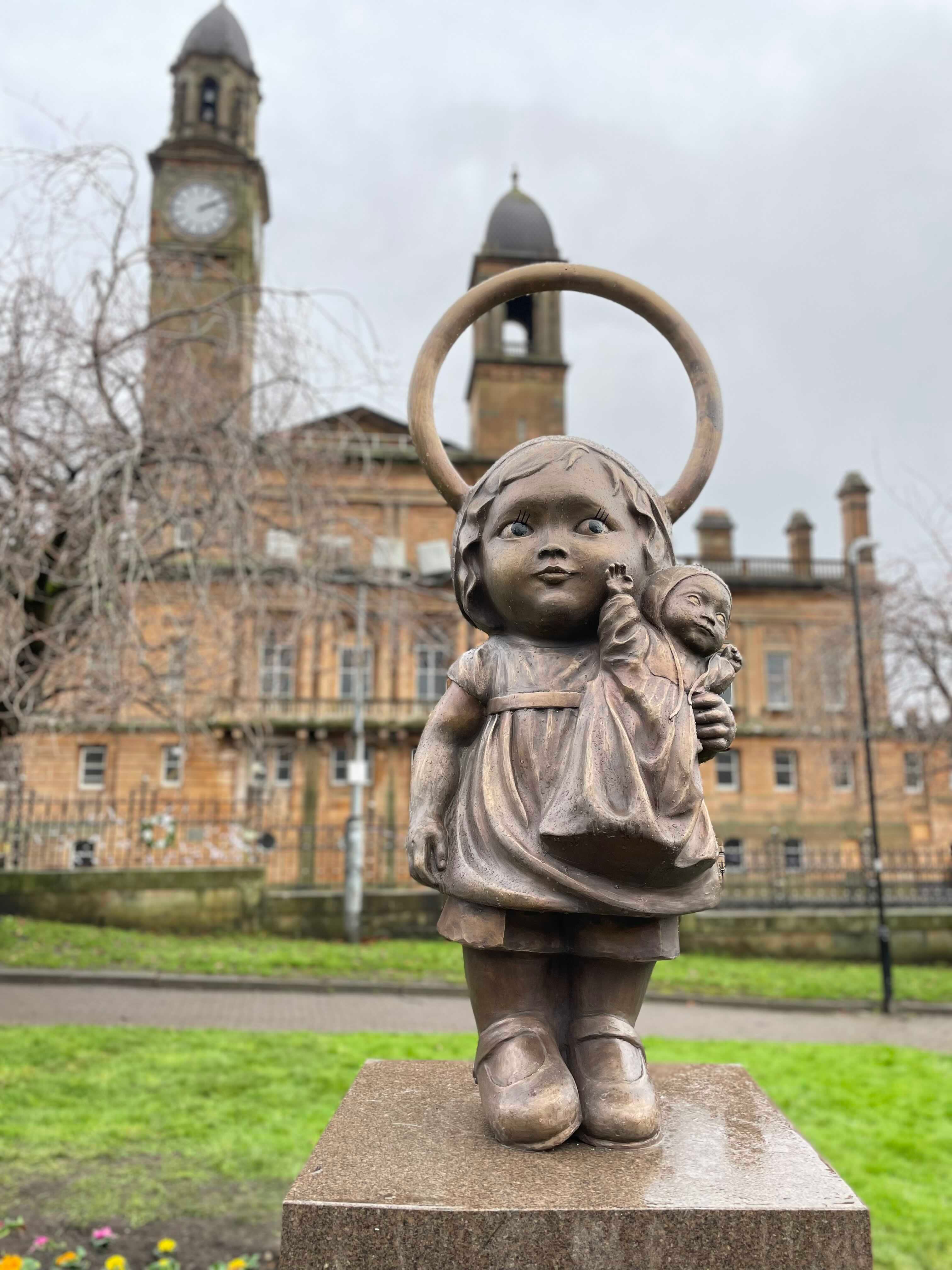 "It's poignant, it's right, it's correct" said Tony Lawler, who started a community group in 2004 that now meet every Hogmanay on the anniversary of the disaster.
"For a long number of years the tragic events of Hogmanay 1929 weren't talked about. It's important we talk about it. It's important we don't forget."
The statue entitled Rattle/Little Mother is located in Paisley's Dunn Square and was unveiled at a ceremony on Tuesday, November 30.
It is designed by artists Kerry Stewart and Rachel Lowther who met with community groups including the STAR Project, Paisley Community Trust, and pupils from Paisley Grammar School.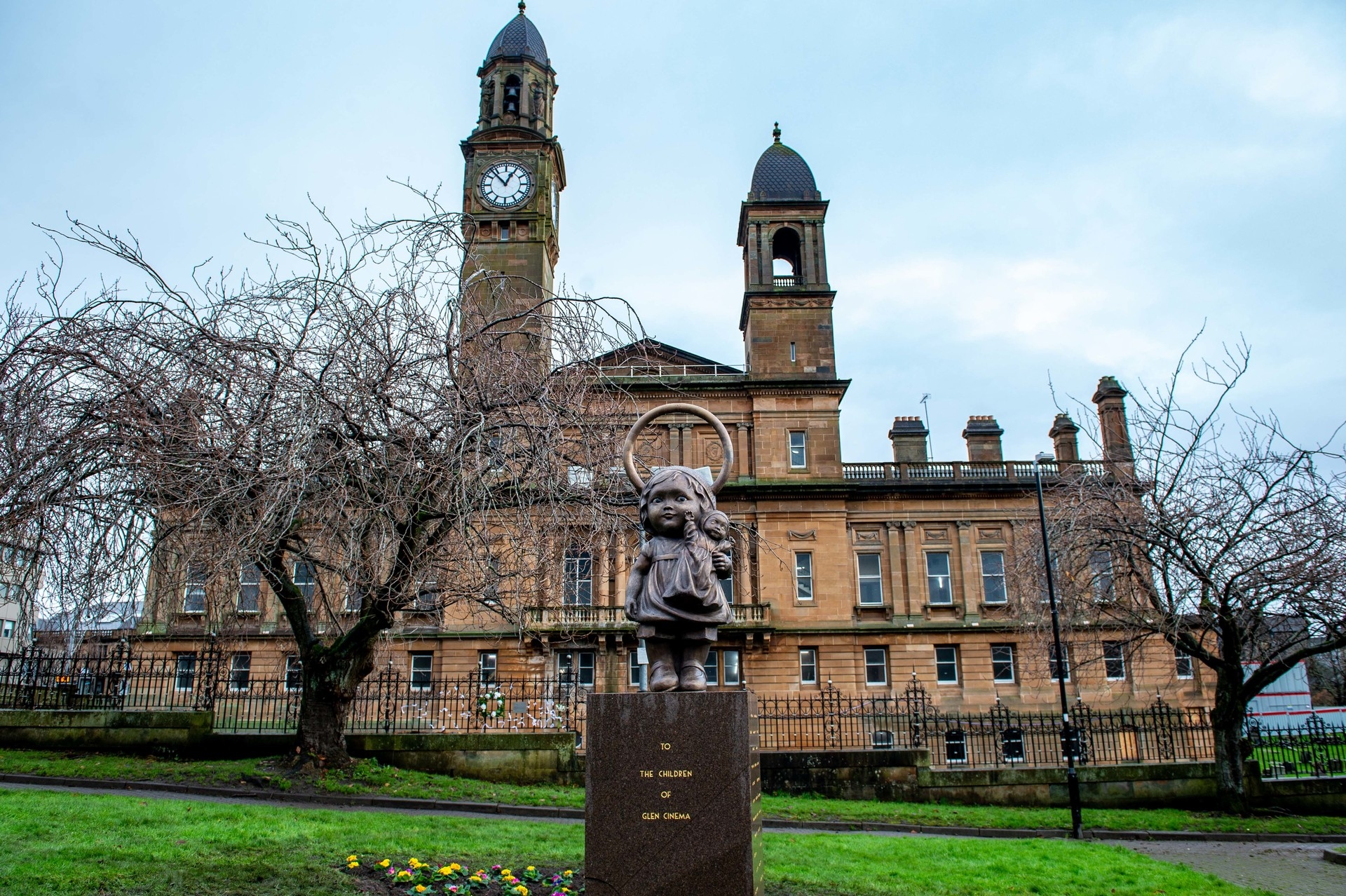 They said: "Having met with survivors Emily Brown and Robert Pope and processed, through research and community engagement, what happened on that terrible day, we wanted to produce something that spoke to and of the children.
"We have tried to create a sculpture that is playful yet serious, that hovers between a nostalgic lost object – a portal to the children of Paisley, 1929 – and a sacred or devotional object, carrying the story of the children as their own protectors."
The memorial was funded by the Rotary Club of Paisley and through Future Paisley – the council's cultural regeneration programme.