Glasgow City Council has launched a portfolio of plans to encourage investment into £30bn worth of projects in the city including a metro and a cap over the M8 at Charing Cross.
The "Greenprint for Investment" prospectus has been published 38 days ahead of the city hosting the UN Climate Change Conference at the end of October.
The ambitious collection of public works includes projects that would enhance the city's green-credentials and are key, the council said, to achieving its net-zero target in 2030.
But as leaders hope for a Glasgow Agreement at COP26 that will see countries around the world act to prevent climate catastrophe, the SEC and surrounding area is set to be a no-go zone for cyclists and pedestrians and the city has been branded "filthy".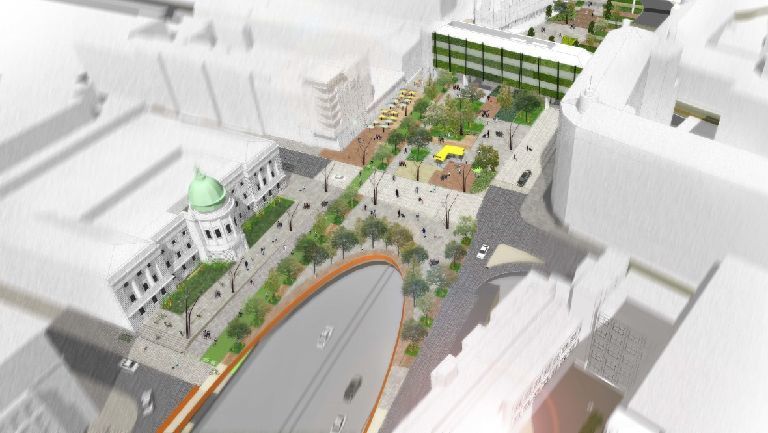 Among the projects are proposals to scale up the Clyde Climate Forest by 9000 hectares and to roll-out a retrofit to insulate homes across the city.
The Glasgow Metro would connect the city centre with the eight local authorities that make up the wider region.
Plans were given a boost earlier this year when they were included in Transport Scotland's Strategic Transport Review, with an update expected this autumn.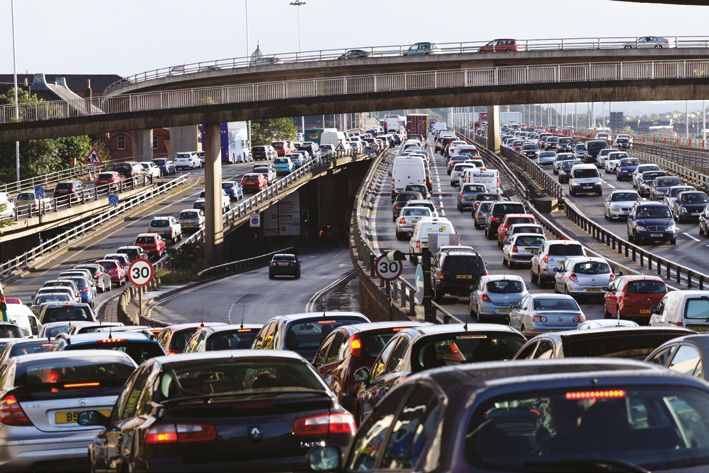 The Charing Cross garden roof project, which has seen several iterations over the years, would see a cap built over a portion of the motorway.
While currently the M8 cuts the westend from the centre of the city, the plans aim to reconnect them reclaiming the space between Woodlands Road through to St Vincent Street for pedestrians.
There are also plans to harness the power of the Clyde to creat a district heating network.
A similar project is already operational in Clydebank, the first large-scale water source heat pump scheme of its kind in Scotland.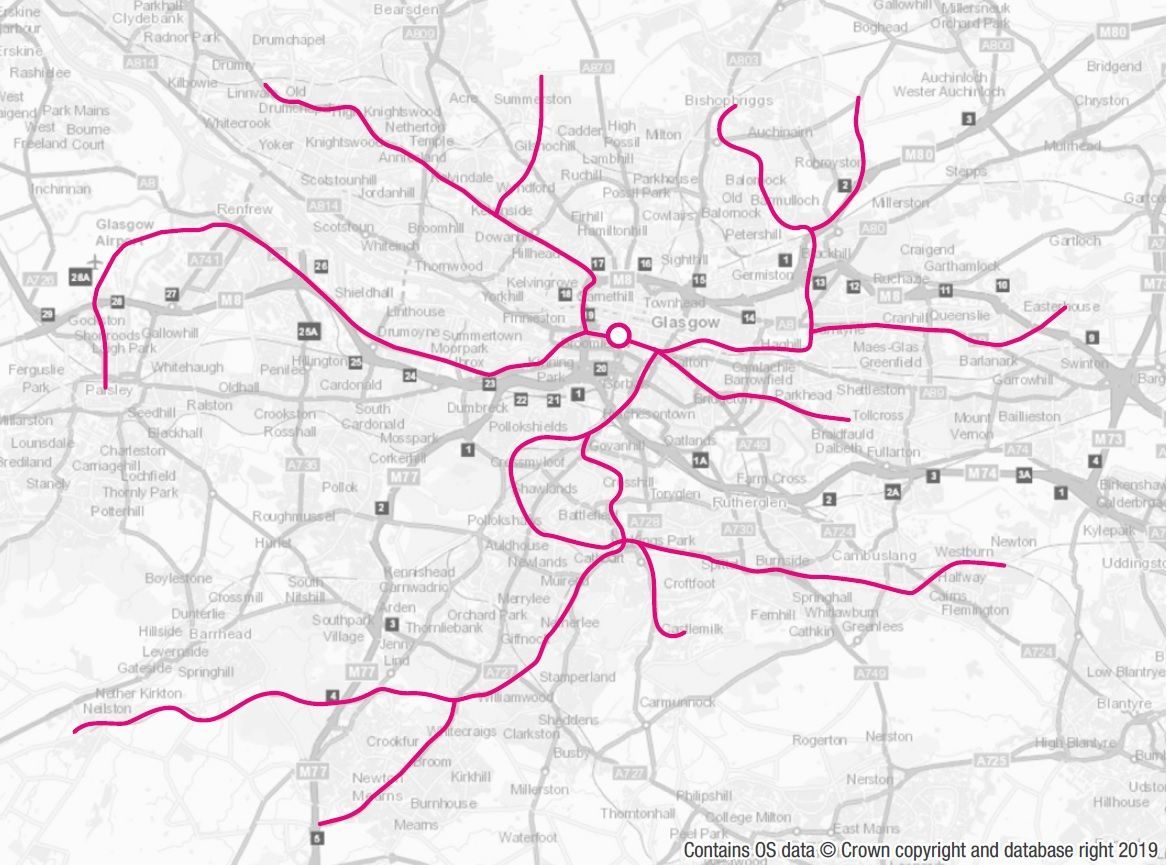 The system works by extracting water from the river to generate heat for buildings on the site of the former John Brown Shipyard, now known as Queens Quay.
Initially the Glasgow project would see a scheme set up around the Glasgow Recycling and Renewable Energy Centre in Polmadie.
As part of the Clyde Climate Forest 18 million trees will be planted over the next decade in inter-connected woodlands across the city as well as East and West Dunbartonshire, East Renfrewshire and Renfrewshire, Inverclyde, and North and South Lanarkshire council areas.
Susan Aitken, leader of Glasgow City Council, said: "All cities face huge change. Glasgow's challenges are typical of those of so many of our global peers.
"As cities rebuild to decarbonise, we can be the demonstrator in shaping those solutions.
"The success of COP26 will be measured by how cities can take the practical steps necessary to secure the future of our planet. Our Greenprint provides a major part of our roadmap to doing just that."
Glasgow's Greenprint for Investment prospectus can be found here.