A rape survivor says universities are putting students "at risk" by allowing suspected sex offenders to enrol without having to disclose their misconduct.
The loophole means students are not required to declare if they have been expelled or suspended for sexual offences.
It came to light after 23-year-old Daniel McFarlane, a medical student, was sentenced last week to five years in jail for raping Ellie Wilson, a fellow student at Glasgow University.
Ms Wilson, who waived her anonymity, later found out that her attacker had been able to start afresh at university in Edinburgh, despite being under police investigation.
"I actually felt sick, it prompted a panic attack," she told STV News.
"I had been struggling with post-traumatic stress disorder, panic attacks, not being able to sleep, nightmares, and he was able to just start a whole new life. It was incredibly painful for me.
"To add insult to injury, he had started this whole new life in the city I'm from and work in."
McFarlane was suspended from Glasgow University, pending a High Court investigation, after Ms Wilson reported him to police for raping her.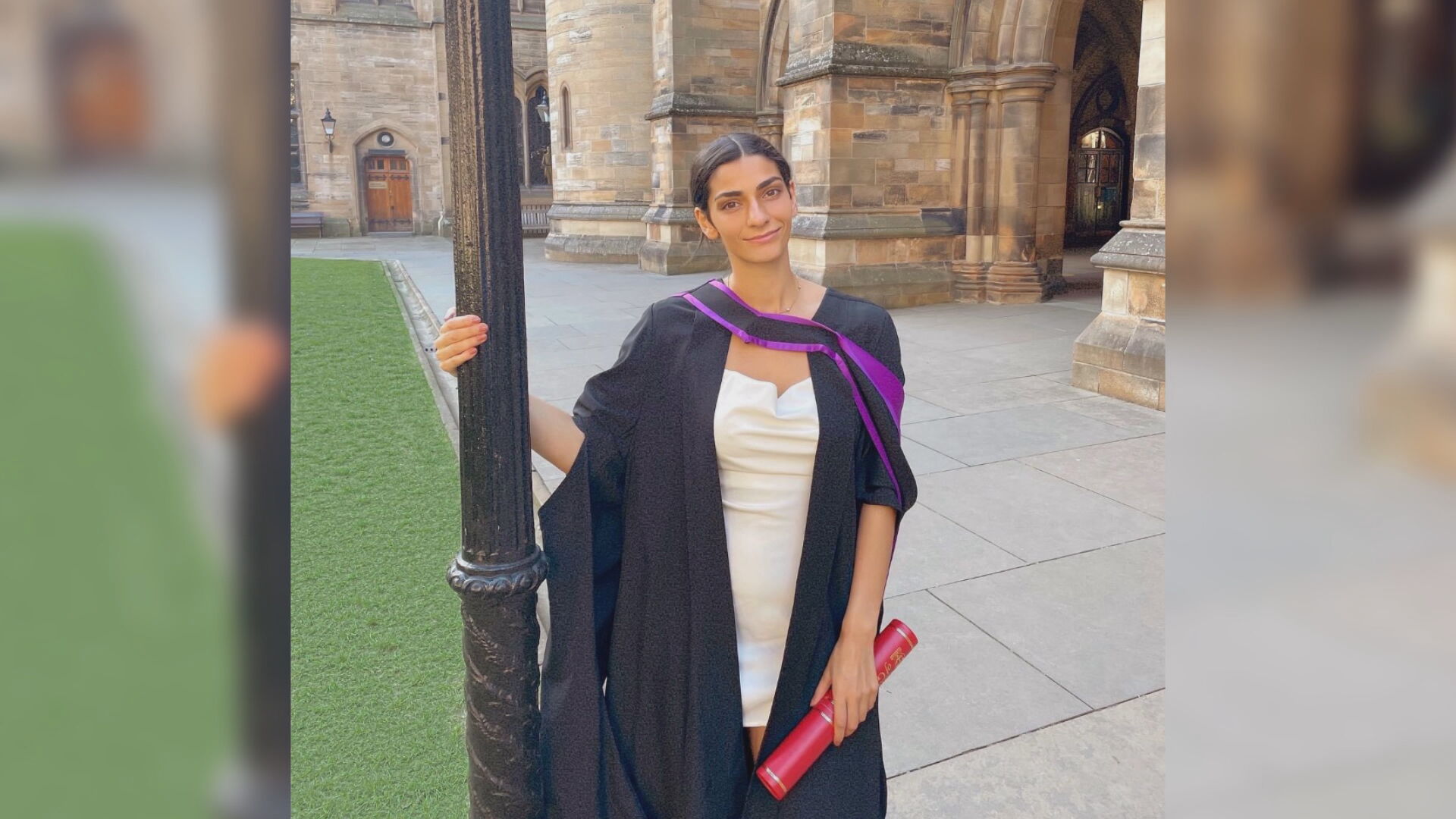 But students enrolling on new courses are not required to declare if they have been expelled or suspended from other institutions for sexual offences.
Ms Wilson – who discovered the policy through a series of freedom of information requests – said that meant universities were putting students "at risk" by allowing suspected sex offenders to enrol.
She said: "As a survivor, it's quite insulting to know that you've gone through all the correct processes, you're struggling with just doing basic daily tasks and the people who did this are able to start new lives.
"But also there's a huge safety issue as well. Universities have a duty of care to their students.
"We know there are serious problems with sexual violence on our university campuses and if people who commit these crimes are allowed on campuses without the universities even knowing, then that's a serious, serious issue."
Edinburgh University said its admissions process does not require applications to disclose any criminal convictions.
A spokesperson said: "In accordance with guidance from the Universities and Colleges Admissions Service (UCAS), our admissions process does not require applicants to disclose any criminal convictions or ongoing investigations at the point of application, unless their chosen degree is exempt from the Rehabilitation of Offenders Act 1974 or requires membership of the Protecting Vulnerable Groups (PVG) scheme.
"We remain acutely aware of the wider issue of sexual violence on campus and act swiftly when misconduct is proven to have occurred to implement appropriate precautionary measures that protect our community."
Women's rights groups said universities should be doing much more to ensure the safety of students on campus. But legal experts believe sharing this kind of information would breach data protection laws.
Thomas Ross QC, from law firm Benchmark Advocates, said: "The difficulty in relation to the sharing of information might be the provisions of the Data Protection Act.
"I don't immediately see what the problem would be with the universities asking the question of the student.
"Then it would be for the student to disclose if he had been the subject of disciplinary proceedings at a different university. But I do recognise that there might be a problem if, for example, Glasgow University was to share personal information in relation to a student with Edinburgh University."
Glasgow University did not respond to requests for comment.
But a spokesperson for Universities Scotland said: "We want to recognise Ellie's bravery in waiving her anonymity to air a really important issue like this.
"It's not appropriate for us to comment on the specifics of this case but every university is committed to student safety and to the prevention of gender-based violence, within their power.
"Universities have to work within the law when it comes to what information they can ask of applicants and when. Information relating to an individual's criminal charges and convictions has enhanced legal protection and this prevents a one-size-fits-all approach across institutions."
For Ellie, ensuring greater safeguards are in place is essential.
"These things that have happened to me will never go away," she said. "But what I can do is channel that frustration and helping other people and changing a system that desperately needs change."
STV News is now on WhatsApp
Get all the latest news from around the country
Follow STV News
Follow STV News on WhatsApp
Scan the QR code on your mobile device for all the latest news from around the country