Homes across Glasgow woke up on Friday without water after a major pipe in the city burst, causing floods and rush hour traffic delays.
Scottish Water received reports of disruption to the water supply across several areas in Glasgow at around 6am on Friday morning.
By 1.40pm, it said water had been restored to residents.
The company confirmed that a burst 36-inch trunk water main on Crow Road, near the Fulton Street Junction in Anniesland had caused the issue.
The leak caused floods which then caused traffic delays during rush hour.
Post codes affected included G1, G2, G3, G4, G12, G13, G20, G51 and G61.
Motorists were urged to approach the area with caution, with Crow Road having been closed to allow for repairs.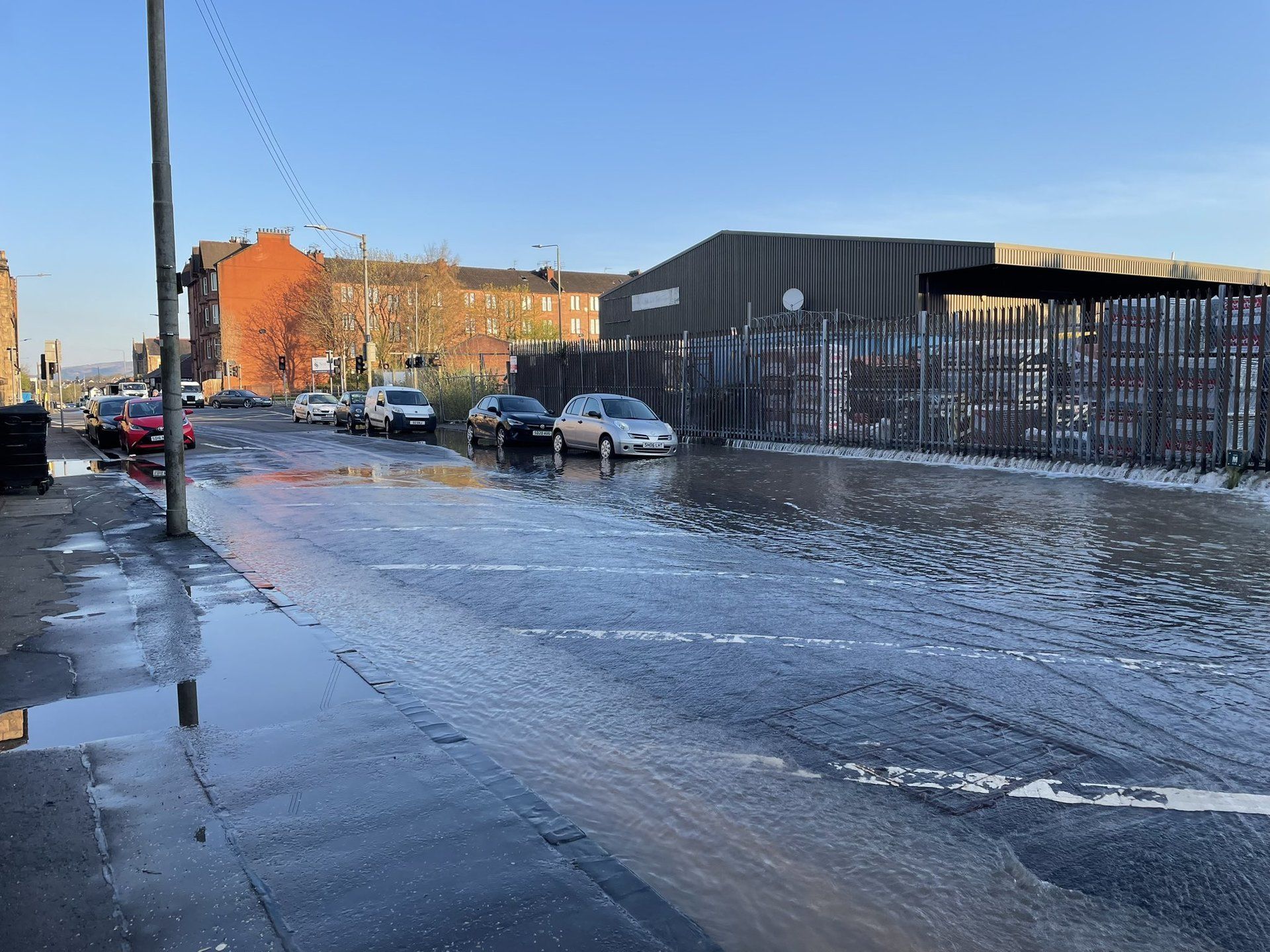 A spokesperson for Scottish Water said: "Normal water supplies are being restored to customers who were affected by a burst water main in parts of Glasgow earlier this morning.
"Scottish Water engineers have quickly installed a backfeed and re-zoned the network to start the restoration of normal supplies following the burst.
"Customers should now be back in supply and any who are not should be soon,
"Properties in parts of the centre, west and south west of Glasgow were affected following the burst on a 36 inch trunk water main in Crow Road, Anniesland, near its junction with Fulton Street, which also caused some localised flooding.
"The burst caused some low water pressure or loss of normal water supply to properties in areas such as the city centre, West End, Partick, Anniesland and Govan."
Scottish Water said affected customers may experience "discoloured" water as supplies are restored.
"This is normal after such an incident," they added. "Our factsheet on discoloured water provides information on how to resolve this type of issue.

"If affected properties experience brown water, we advise customers to allow their cold-water kitchen tap to run at a reduced pressure until this runs clear.
"We advise that they do not run any other taps or use any water appliances while doing so, and that they follow the same process with any other taps affected once the water is clear from the cold-water kitchen tap.

"If affected customers experience white water, this is air trapped in the supply and will clear within 24 to 48 hours."