A Glasgow Taxi driver has warned the city's Low Emission Zone is the end of his trade "as we know it".
The new scheme means many older vehicles which do not meet the minimum emissions standards are banned from the city centre from Tuesday – although there is a year-long grace period before it will be enforced.
In Glasgow, the Low emission zone (LEZ) is already in place for buses and penalty charges will be handed out from June 1, 2023, with an extended grace period for local residents to June 1, 2024.
"We are in total agreement [on] low emission zones," taxi driver and Unite union representative Calum Anderson told STV News.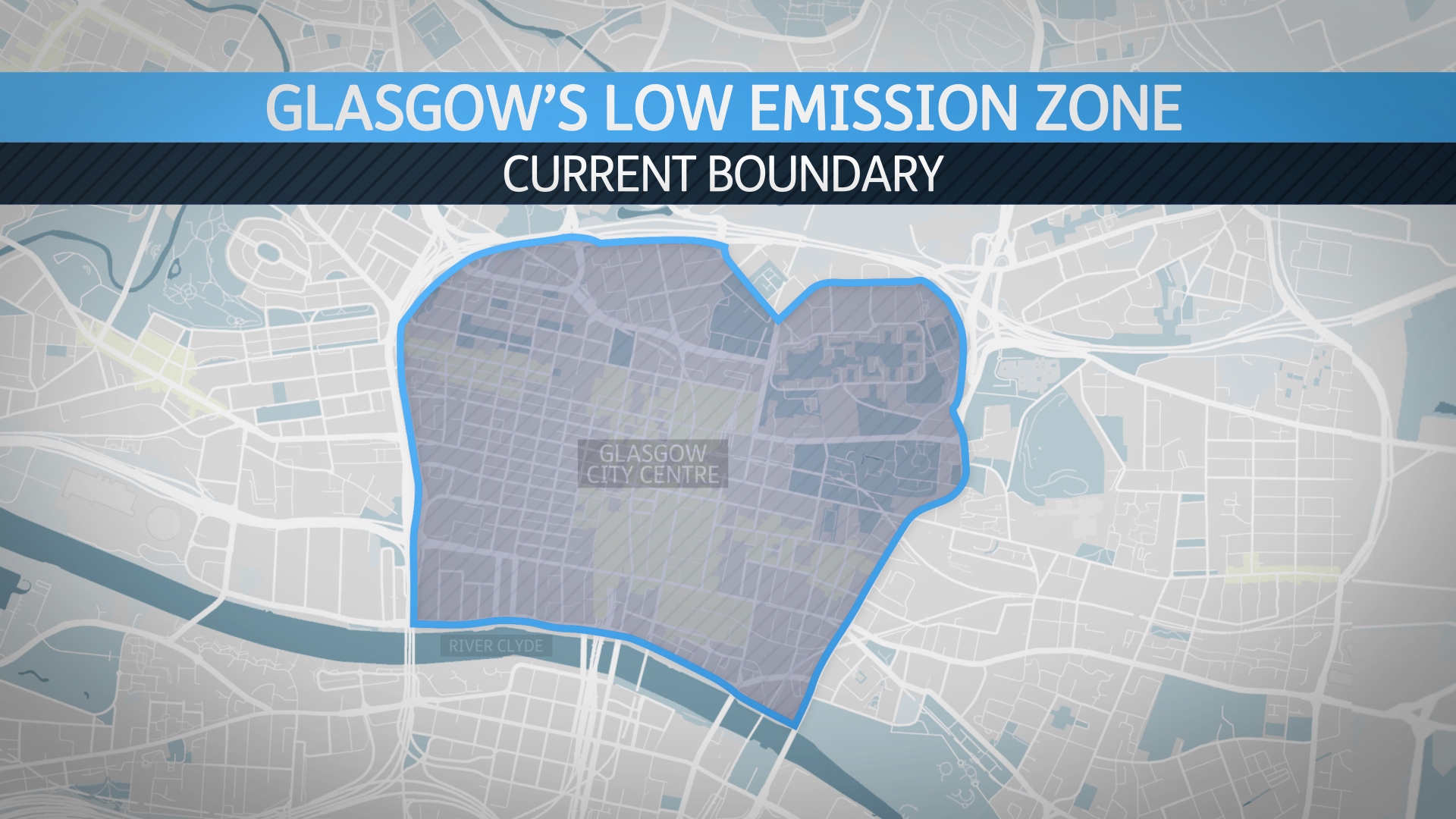 "We have put forward pragmatic solutions to the council and it's falling on deaf ears.
"In Glasgow, [it] basically means the end of the taxi trade as we know it."
Taxi drivers are looking for a temporary exemption to allow them time to bring their vehicles into compliance.
"The transition would be an awful lot smoother and, basically, they would get to where they're wanting to go, which is net zero by 2030," Mr Anderson said.
"They would get there an awful lot quicker by just allowing a little bit more time."
LEZs have begun in four cities around Scotland in a bid to protect public health and improve air quality.
With the shape and scopes of each city's LEZ now agreed, local grace periods are in place, with enforcement due to begin on different dates.
In Edinburgh and Aberdeen, enforcement will begin on June 1, 2024.
In Dundee, enforcement begins on May 30, 2024.
Vehicles that do not meet the emission standards set for a LEZ will not be able to drive within the zone.
A penalty charge of £60 will be payable by the registered keeper of a vehicle when a non-compliant vehicle enters the LEZ, which will be halved to £30 if paid early.
Petrol cars and vans will need to have engines at the Euro 4 standard, which generally applies to vehicles registered after 2006.
Diesel-powered cars and vans will need to be at the Euro 6 standard, mainly applying to vehicles registered after 2015.
A number of vehicles are exempt from LEZ requirements, including emergency service vehicles and any vehicle driven by a blue badge holder.
It is hoped that the introduction of LEZs will encourage people to think about leaving the car at home and to consider public transport or active travel.
A spokeswoman for Glasgow City Council said: "Although we've made good progress in recent years to improve Glasgow's air quality, some of our city centre streets continue to have stubbornly high levels of harmful air pollution which is why restricting access to the most polluting vehicles from next year is vital to protect public health.
"Practical, targeted assistance from the Scottish Government to help prepare those most affected by the introduction of LEZs in Scotland has included funding for households, micro-businesses, and a separate retrofit fund including support for taxi drivers, with funding available again this financial year.
"There has been extensive engagement since Glasgow's LEZ was first proposed to ensure that the taxi trade in particularly is fully aware of the financial aid available to become compliant. Further, and to reflect the impact of the pandemic on the uptake of the retrofitting scheme, the council will develop a discretionary mechanism to ensure that operators who can appropriately evidence that proactive steps are being taken to achieve compliance within the timescales of the current funding round will not face penalty charges for a time limited period to allow the necessary upgrades to be undertaken."