A Glasgow taxi driver who has campaigned to promote Scotland has launched a petition calling for the council leader to resign because of the "state of the rat-ridden city".
Stef Shaw, known as the poetry-writing Glasgow Cabbie, said he became angry when watching Susan Aitken being interviewed for STV News and Scotland Tonight.
The council leader rejected claims the city is "filthy" and said it only needed a "spruce up".
"When I saw Susan Aitken denying the state of Glasgow, I didn't know what to think," Mr Shaw said.
"I don't know what on earth Glasgow City Council and Police Scotland are going to do.
"I'm very much a proud citizen of Glasgow, but I don't know how Glasgow is going to pick itself up."
Images showing litter-strewn pavements and overflowing bins have been posted online in recent months.
Mr Shaw, who penned a poem set to music in a video shared by the city's official tourism body, said Glasgow was in a "dreadful state".
"I've been driving Hackney cabs for 31 years, I put a lot of effort into making the city a better place," he said.
"It's really reached a crisis point."
Mr Shaw's petition has already had more than 1000 signatures with people commenting on graffiti, rubbish and the number of homeless people failed by the city.
At the end of October, Glasgow will host the the UN Climate Change Conference, with world leaders and delegates from 196 countries expected to arrive in the city for the biggest diplomatic meeting on UK soil in half a century.
High-profile guests could include the Queen, the Pope, US President Joe Biden, climate activist Greta Thunberg and Arnold Schwarzenegger.
The council published its ambitious collection of public works, including a city region metro and a roof garden over Charing Cross, to enhance the city's green-credentials on Thursday.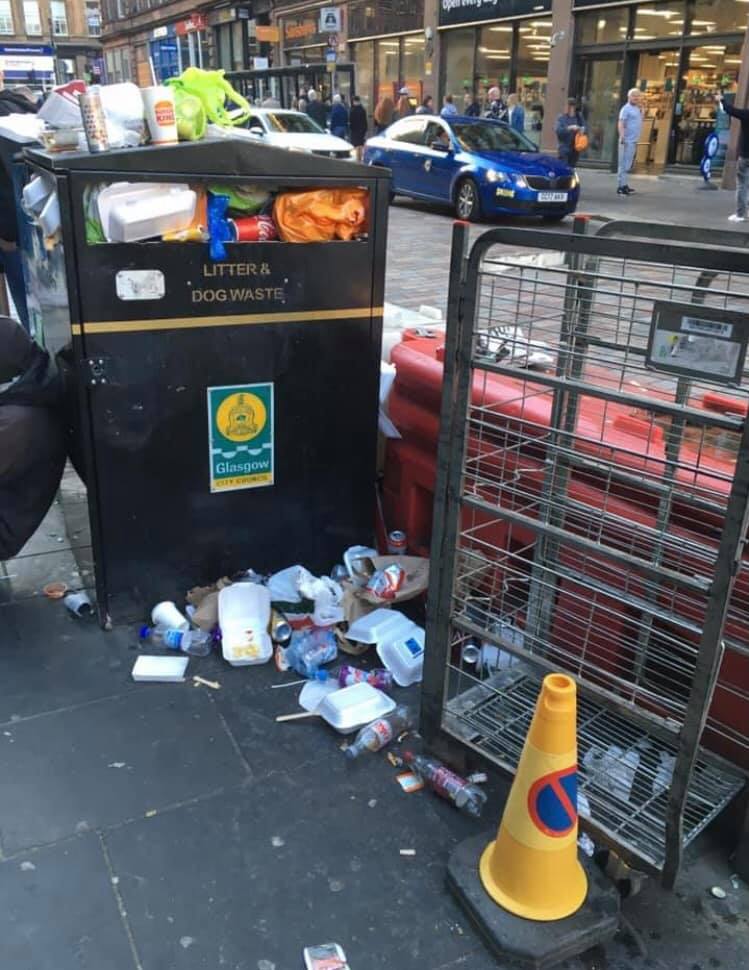 But as UK ministers hope for a Glasgow Agreement at COP26 that will see countries around the world act to prevent climate catastrophe, the SEC and surrounding area is set to be a no-go zone for cyclists and pedestrians and the city has been branded "filthy".
Rat bites have left cleansing staff in hospital, according to GMB which accused the council of being "in denial" about a vermin problem that was "getting worse and worse".
School cleaners janitors, refuse collectors, and street sweepers are being balloted for strike action which could see the services halt during the conference when hundreds of journalists from around the world will be based in the city.
The Glasgow branch of Living Rent, Scotland's tenants' union, and GMB held a public waste summit on Thursday calling for an end to dirty streets and rats.
Ying Lee, a Living Rent member, said: "Glasgow is notorious for rats, and that's across the city. We need more road sweepers, they aren't enough, we are crying for more of them."
GMB is calling for 100 new full-time refuse collectors, 100 new full-time street sweepers and the reintroduction of back court teams.
Glasgow City Council and councillor Aitken have been asked for comment.