The 19-year-old student who died in the Titan submersible was "terrified" about going on the Titanic expedition, his aunt has said.
Suleman Dawood was one of five men on board the sub, which US officials say suffered a "catastrophic implosion" while in the Atlantic Ocean off the coast of Canada.
The US Coast Guard confirmed the tail cone of the deep-sea vessel was discovered around 1,600 ft from the bow of the Titanic wreckage during a press conference in Boston.
Suleman, who had just finished his first year at Glasgow Strathclyde University, was there with his father, 48-year-old Pakistani billionaire businessman Shahzada Dawood.
They joined British billionaire adventurer Hamish Harding, 58, former French mariner Paul-Henri Nargeolet, 77, and OceanGate CEO Stockton Rush, 61, on the vessel.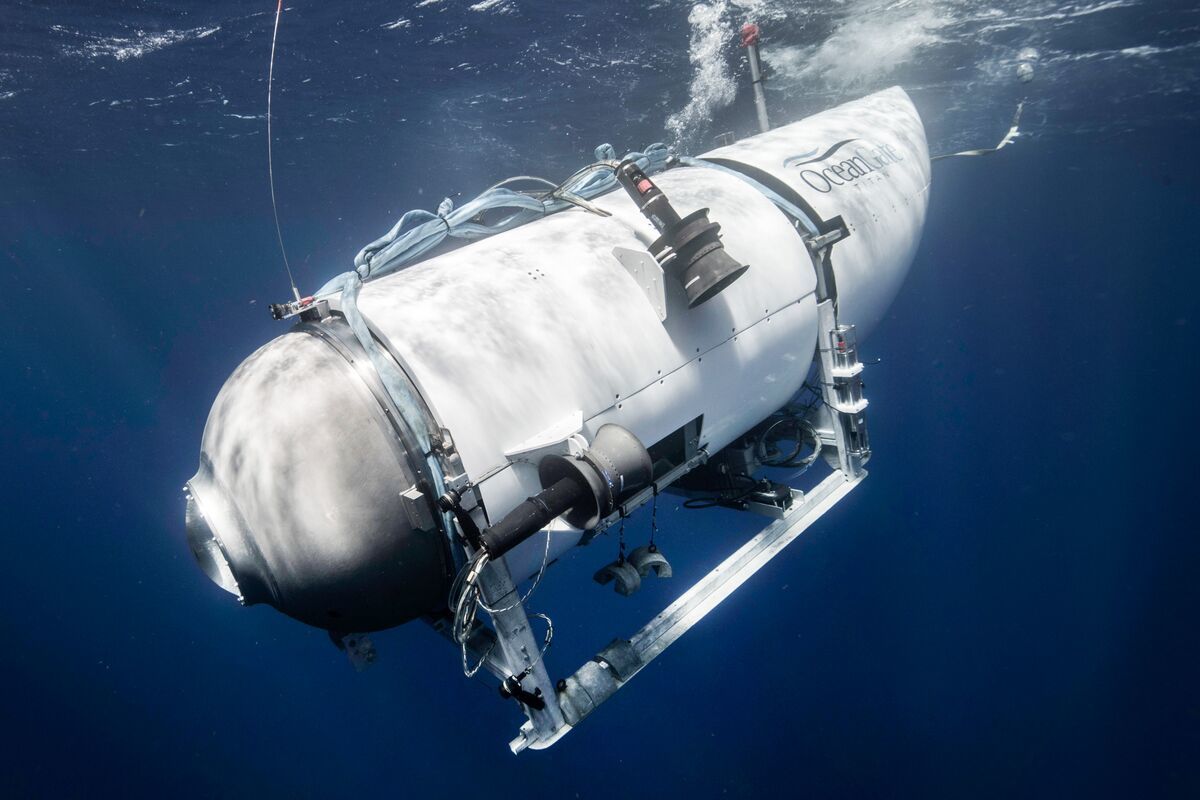 Azmeh Dawood, the older sister of Shahzada Dawood told NBC News that Suleman had previously told a relative that he "wasn't very up for it" and felt "terrified" about the journey.
But the 19-year-old went on the trip because it fell over Father's Day and he wanted to please his dad, she said.
"I am thinking of Suleman, who is 19, in there, just perhaps gasping for breath … It's been crippling, to be honest," Azmeh said.
She said she was devastated when OceanGate, the company which runs the expeditions, announced all passengers were presumed dead.
Azmeh said she felt "disbelief" at the news. "It's an unreal situation," she said.
She continued: "I feel like I've been caught in a really bad film, with a countdown, but you didn't know what you're counting down to," she said.
"I personally have found it kind of difficult to breathe thinking of them."
"I never thought I would have an issue with drawing breath.
"It's been unlike any experience I've ever had."
Shahzada and Suleman were members of the Dawood dynasty, owners of an industrial empire in Pakistan.
On Thursday, the Dawood Foundation, a charity run by the family, said in a statement: "It is with profound grief that we announce the passing of Shahzada and Suleman Dawood.
"Our beloved sons were aboard OceanGate's Titan submersible that perished underwater.
"Please continue to keep the departed souls and our family in your prayers during this difficult period of mourning."
The family thanked those involved in the rescue operations for their "untiring efforts".
"The immense love and support we receive continues to help us endure this unimaginable loss," the statement said, which was signed by Hussain and Kilsum Dawood.
A spokesperson for the University of Strathclyde said: "The staff and students of Strathclyde have been shocked and profoundly saddened by the death of Suleman Dawood and his father in this tragic incident.
"The entire University community offers our deepest condolences to the Dawood family and all of those affected by this terrible accident.
"Our Student Wellbeing team is on hand to offer appropriate support to Suleman's Strathclyde classmates and the wider community at this difficult time."
Tributes also poured in for the other victims who died in the submersible.
Harding, the British billionaire adventurer, was described by his family as "a guide, an inspiration, a support, and a living legend" following the news of his death on Thursday.
In a short statement, Harding's family said: "He was one of a kind and we adored him.
"He was a passionate explorer – whatever the terrain – who lived his life for his family, his business and for the next adventure.
"What he achieved in his lifetime was truly remarkable and if we can take any small consolation from this tragedy, it's that we lost him doing what he loved."
Harding's family said his death has left a "gap in our lives that can never be filled", and that they were "united in grief" with the families of the others who had died.
"We know that Hamish would have been immensely proud to see how nations, experts, industry colleagues and friends came together for the search and we extend our heartfelt thanks for all their efforts," they said.
Harding was remembered by friend Richard Garriot de Cayeux, who is the president of the Explorers Club, which Harding helped found.
"Hamish Harding is a dear friend to me personally and to The Explorers Club," Garriot de Cayeux said.
"He holds several world records and has continued to push dragons off maps both in person and through supporting expeditions and worthy causes."
Rear Admiral Mauger said there did not appear to be any connection between the underwater noises detected during the search and rescue mission and the location of the debris on the seafloor.
"This was a catastrophic implosion of the vessel which would have generated a significant broadband sound down there that the sonar buoys would have picked up," he said.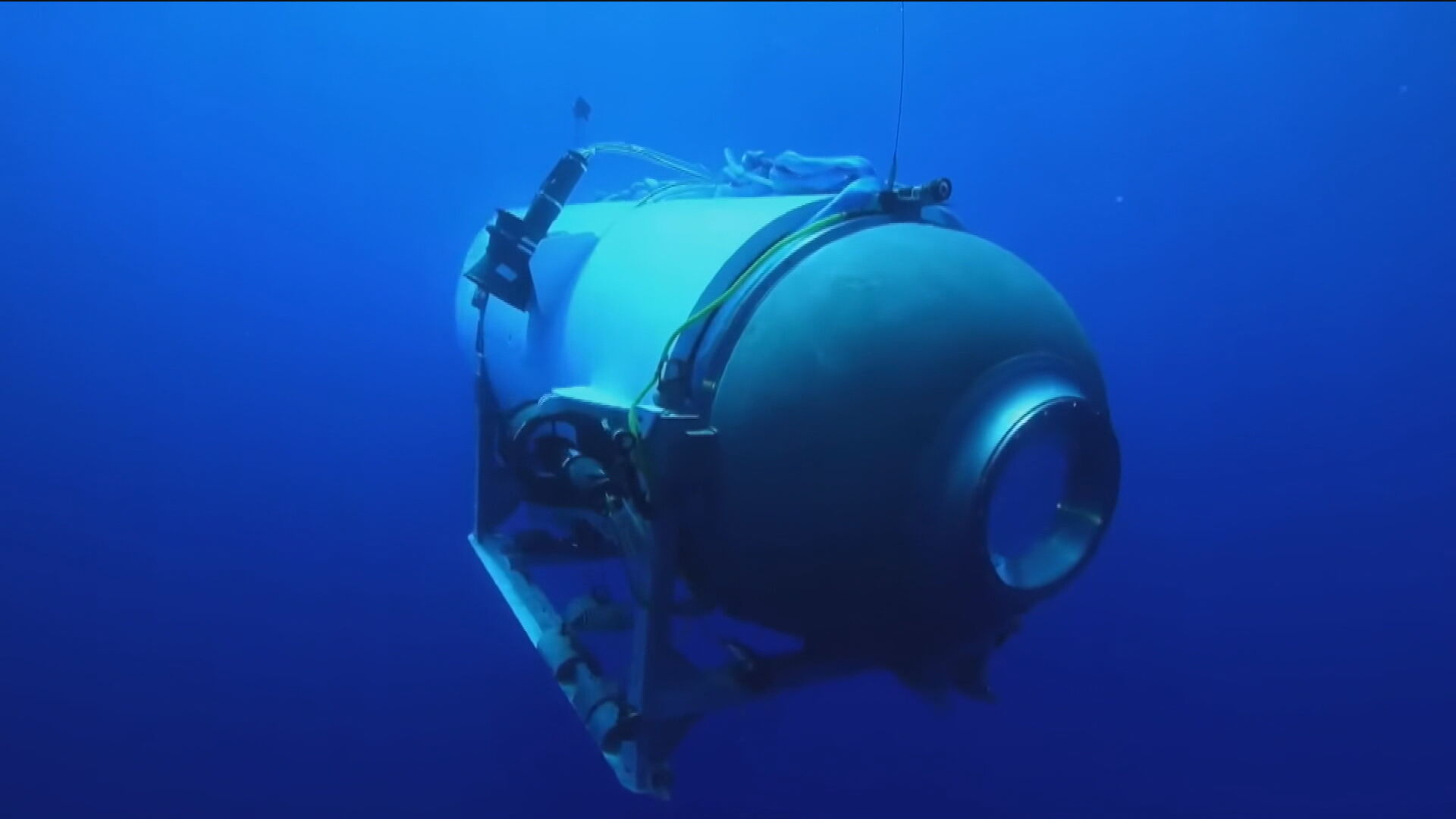 The Wall Street Journal reported the US Navy said they detected a sound in the search area for the submersible on Sunday that was consistent with an implosion.
According to court documents, safety concerns had previously been raised about the Titan submersible by a former employee of OceanGate.
The filings said David Lochridge, OceanGate's former director of marine operations, claimed wrongful dismissal after flagging worries about the company's alleged "refusal to conduct critical, non-destructive testing of the experimental design".
Court papers suggest Lochridge "identified numerous issues that posed serious safety concerns" but he was allegedly "met with hostility and denial of access" to necessary documents before later being fired.
Foreign secretary James Cleverly described the update as "tragic news" and said the UK Government is closely supporting the British families affected.
Pakistan's foreign ministry released a statement, sharing their condolences.
"Our deepest condolences to the Dawood family and the family of other passengers on the sad news about the fate of Titanic submersible in the North Atlantic," the statement said.
The White House said the families of those who died had "been through a harrowing ordeal over the past few days, and we are keeping them in our thoughts and prayers".