Children from a primary school in Glasgow have taken centre stage opening an international conference about the importance of play. 
From almost 40 countries across the world, 550 delegates are in the city for the 22nd International Play Association (IPA) Triennial World Conference. 
The students, from Lorne Street Primary School, asked Professor Philip D Jaffé, vice chair of the United Nations Committee on the Rights of the Child, their own questions as well as those from children across the world.  
Lohit Naikar, 11, was "a bit scared" to take part but in the end enjoyed the experience.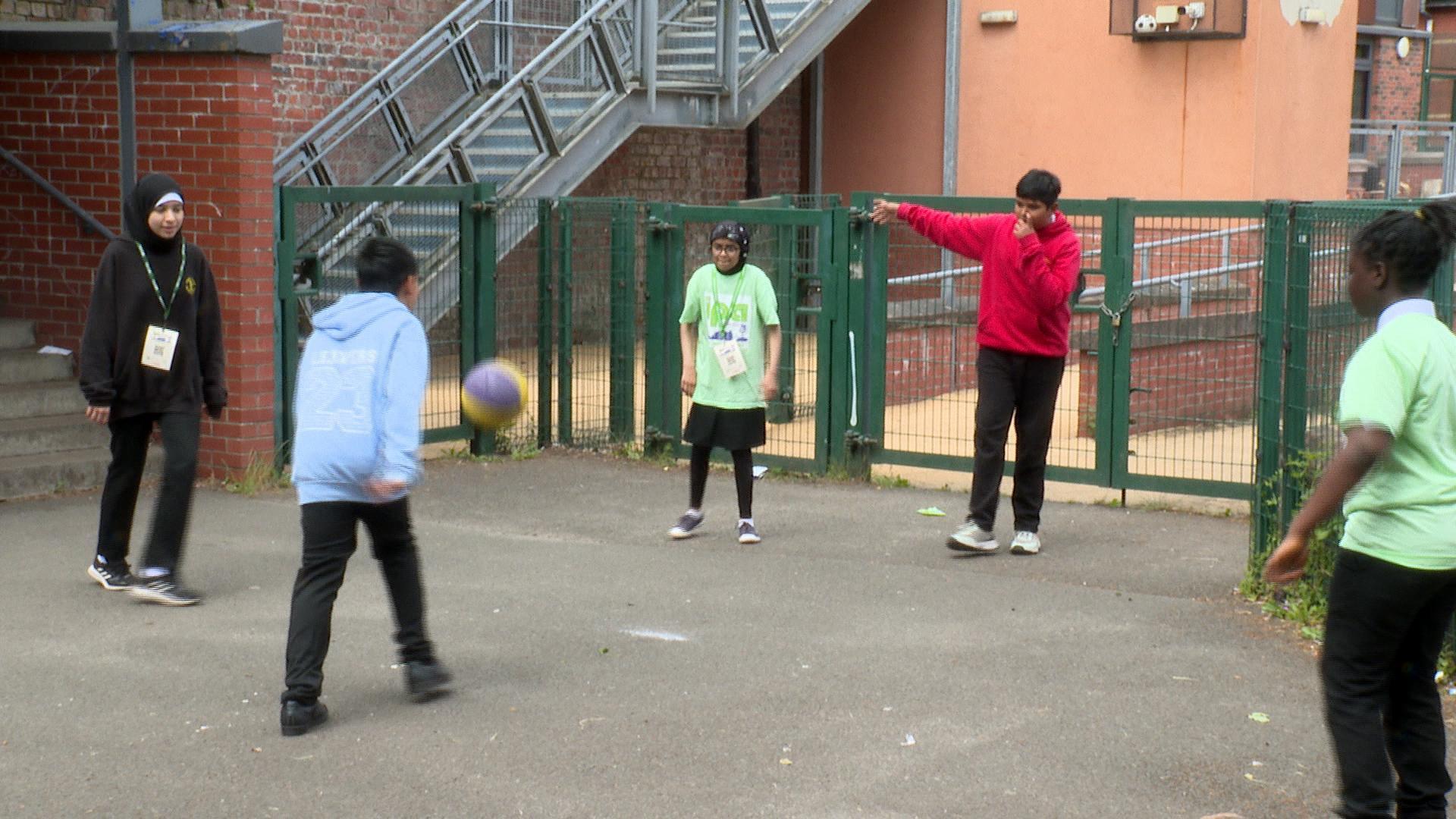 "My mum and dad will be probably proud of me", he said. 
Sinita Kaur, 11, felt it was a once in a lifetime opportunity.
"First I went on stage, I felt nervous," she told STV News.
"Afterwards people clapped at me and I felt more confident.
"Then when we came off stage, everyone started greeting us, I felt like a little celebrity."
The class practiced at school before the event. Hafsa Ahmed, 11, asked a question about children's safety.  
"I think it's very important that our young children's voices are heard because we are the future," she said.
"We could change the bad stuff that could happen and we could make good things happen."
Nuzhat Uthmani, principal teacher at Lorne Street Primary, felt it was an "amazing opportunity" not just for the children but also the delegates. 
"I think it's really good for these type of events to have children's voices at the centre but it's also really important for our children to know that their voice is valued and that actually they can take action by sharing their thoughts", she said.  
IPA believes play is more important than ever with children's lives impacted by global economic trends, environmental change and the Covid-19 pandemic.
Tam Baillie, IPA Conference 2023, said: "We've now moved on from just play being something that happens with children. We know how fundamentally important it is.
"We describe it as a biological imperative that children get the opportunity to play and in too many countries in the world, our own included, children don't have the right range of play experiences.
"The reason that this is important is because it affects their development not just during the time that they are children but right the way through into adulthood".