A football fan who travelled to a Celtic convention in Las Vegas has died following a sudden diagnosis of cancer during her trip.
Ellen Cassidy from Springburn, Glasgow, had been looking forward to a "trip of a lifetime" to the States to meet Celtic players past and present at the Northern American Federation of Celtic Supporters Clubs (NAFCSC) convention.
The 55-year-old, who had worked at Glasgow Sheriff Court for 30 years, was well-known as a massive Celtic fan and had been looking forward to the trip, which was postponed for two years due to the pandemic.
"Ellen had been planning this trip for the Celtic convention for a few years now, she is a mad Celtic supporter, dotes on them," her friend Elizabeth McGoran told STV News.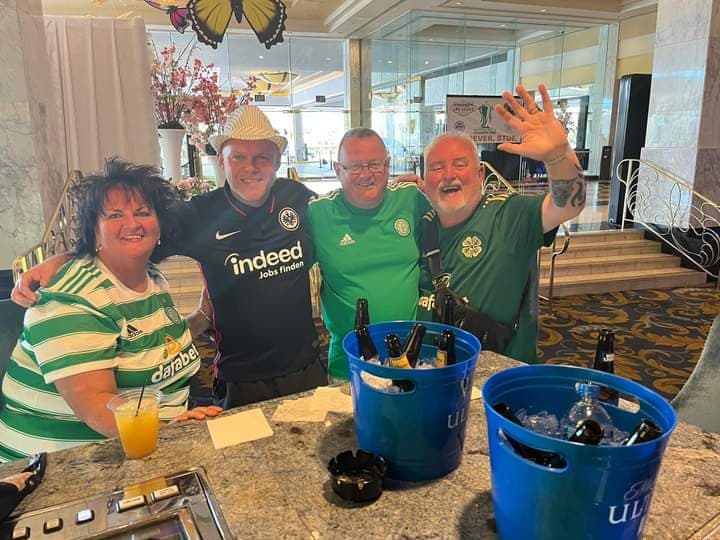 "With Covid, it got cancelled so this year she was looking forward to it. When she arrived she wasn't quite feeling herself but she put it down to tiredness.
"The next day she spent a bit of time by the pool to relax and enjoy herself but then she went up to the room as she was feeling unwell. Her partner Phil went up to check on her and the reception phoned an ambulance and she was taken to hospital."
Doctors at the hospital in Nevada initially thought the problem was her gallbladder, but following surgery they realised the organ had cancer. Further scans discovered cancer in her kidneys, lungs and liver.
Her devastated son Kevin Martin desperately tried to travel to the States to be by his mum's side, but a hold up with his passport delayed him.
Elizabeth set up a Go Fund Me account to support the family, but unable to access donations right away, Ms Cassidy's boss at Glasgow Sheriff Court funded the tickets for her son.
However as he prepared to travel, he was given the devastating news that his mother had passed away.
Sharing a statement on the Go Fund Me page, her son said: "Thanks everyone for your generous donations and kind words of support
"Mum has now gained her angel wings, she passed away peacefully on [Thursday, June 3] at 9.36pm."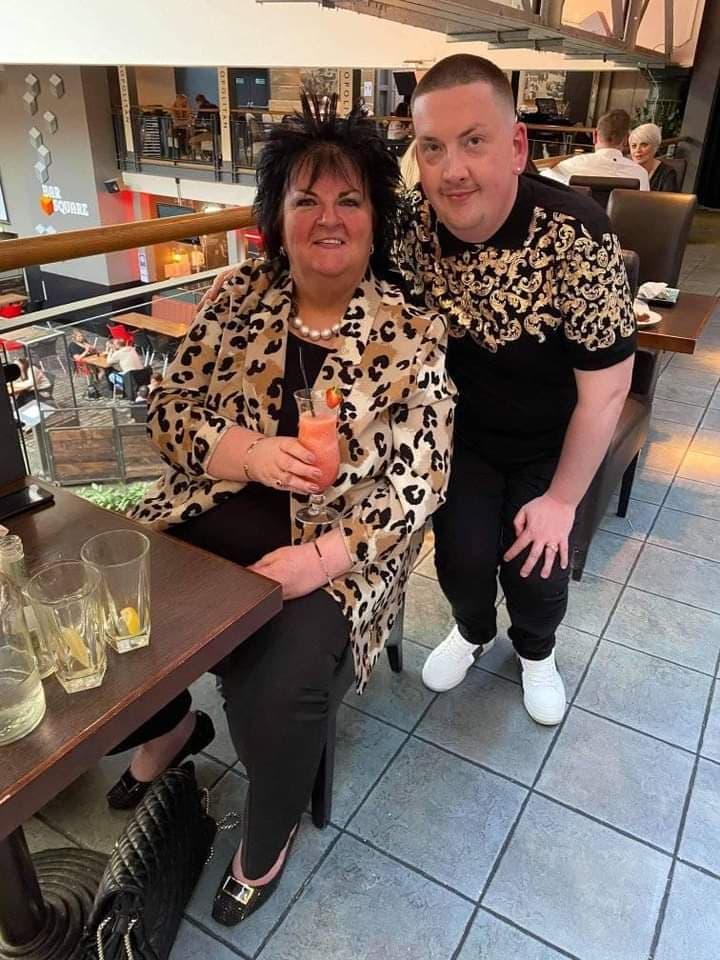 Celtic fans had rallied round the family after Ellen fell ill, with the Northern American Federation of Celtic Supporters Clubs (NAFCSC) who hosted the convention offering its support.
Ms Cassidy's room, in which she was staying with her partner, had been covered by the hotel along with her son's room as he travelled to be with his mother.
Stewart Travel also offered to cover the cost to fly her partner home.
The Go Fund Me page, which had an initial target of £1,000 has exceeded expectations, with donations pouring in for the devastated family exceeding £17,000.
Ms McGoran said her friend, who was close with her mother and called Elizabeth her "little sister", would be "over the moon" with the support Celtic fans have shown.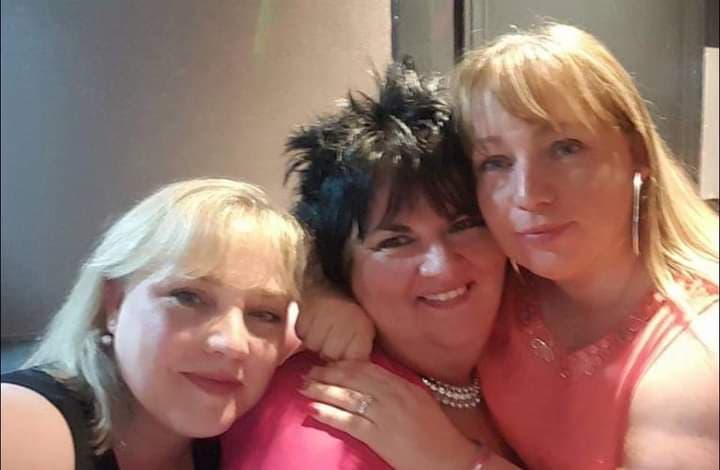 "It's the proudest I've ever been to be a part of it, I'm not even a big Celtic fan anymore but it makes me proud to be part of it," she said.
"She's not got a big family, her family is very much her friends. Celtic was her family and they really have rallied. She would be over the moon, she would be delighted.
"She's never asked anyone for anything in her life so for this to be as big as it is just now, I think she would be overwhelmed."
Ms McGoran hopes the money raised will help support the family as they come to terms with their grief and support son Kevin who lived with his mother.
"We just want to let people know how brilliant a woman she was, she had a heart of pure gold," Ms McGoran said.
"She always said her blood ran green and this has shown that it does.
Following the news of Ellen's death, Scottish actor Gianni Capaldi who attended the Celtic convention paid tribute to the much-loved mother.
The Go Fund Me to support Ms Cassidy's family currently stands at more than £17,000 and donations can be made here.