From this summer, most of the estimated 125,000 vehicles that enter Glasgow city centre every day will need to meet new emissions standards.
Nitrogen dioxide levels in the city don't meet legal requirements – and Glasgow council feels the enforcement of a new Low Emissions Zone (LEZ) could provide the solution.
Drivers who use the zone in vehicles which don't meet the necessary standards will face fines of either £30 or £60 from June 1.
But the policy has been met with concern and criticism in equal measure – with public support for the scheme regularly falling below the 50% mark.
One industry facing significant upheaval is the taxi trade.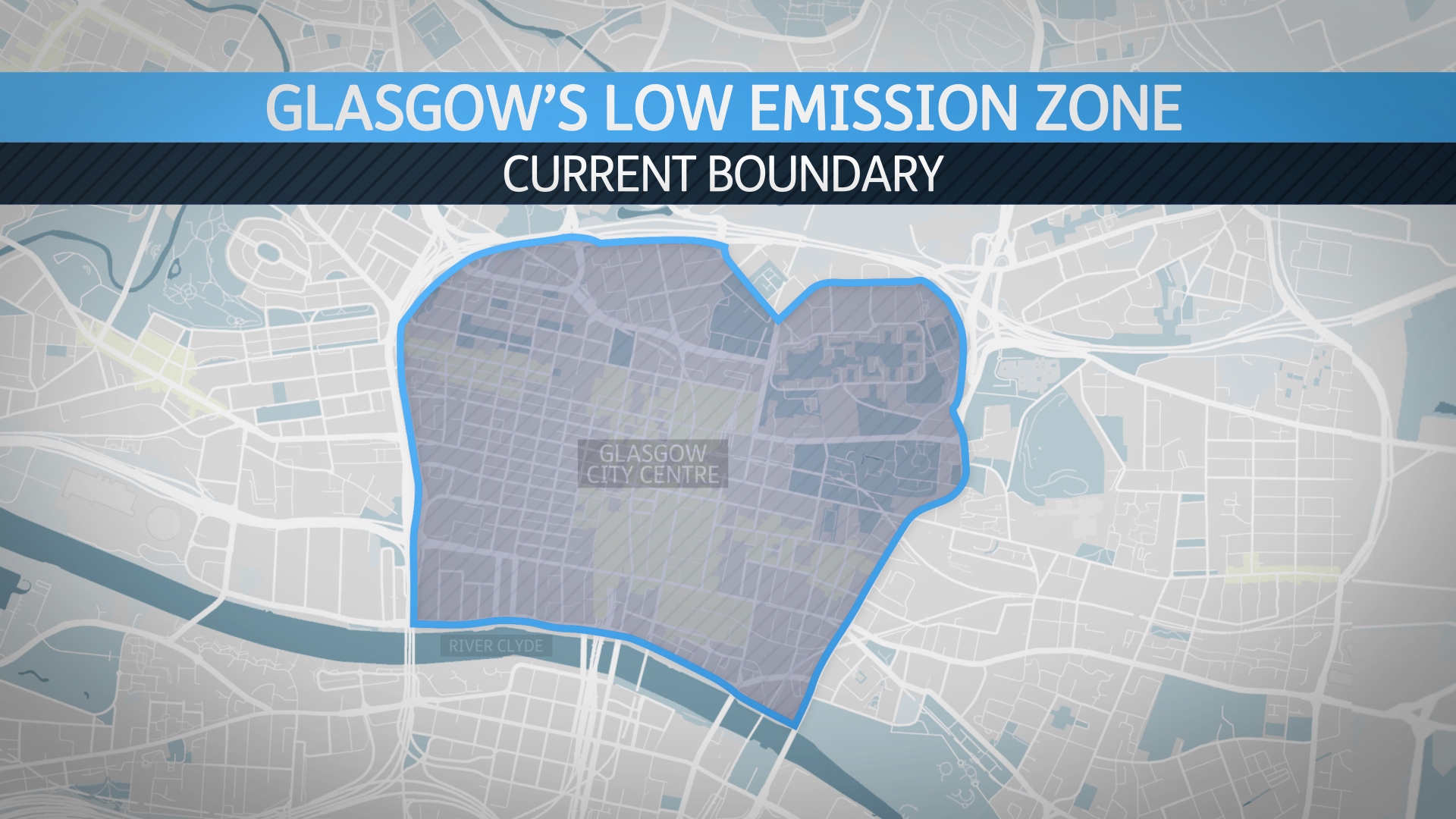 "Undoubtedly, this is the biggest challenge – coming through a pandemic, the changes that are going on in the city, the low emission zone, the lack of available vehicles – massive challenges for the trade, Dougie McPherson, the chairman of Glasgow Taxis, tells STV's Scotland Tonight.
All his drivers are self-employed – it's a big attraction of the job, but it's also left them shouldering some eye-watering costs to meet the new emissions standards and therefore continue to operate.
"The only choice of new vehicle is around £70,000," says Mr McPherson. "Drivers were required to finance that having come through a pandemic. To introduce a new bill into a household of around £1400 a month is not going to happen for someone in their late 50s, so they will look for the low-cost option."
Some drivers have opted to modify their taxis to meet the standards, but an estimated 200 cabs are still waiting for that work to be carried out.
"The exhaust solutions require a contribution from the operator of around £1600 and then the balance of £6000 is paid from public funds by a grant," says Mr McPherson.
"Once that has happened, they will require to keep that for a further three years. For the LPG conversion, which involves a completely new engine, the contribution from the operator is around £2,000, and there's about £10,000 of a grant.
"Again, that requires to be kept for a further three years. And, at the completion of that three years, it's still a significant age of vehicle, so I would suggest that that whole funding gets relooked at."
Then there is the timing of the zone's enforcement. Supporters argue that the public have known about the plans for years and they should come as a surprise to no one.
However, as the city wrangles with post-Covid challenges and a cost-of-living crisis, there are those who feel a pause is now needed.
"Right from the get go, we supported a low emission zone, I think very few people would push against that, it's absolutely the right way to go," says Mr McPherson.
"But so many things have happened between when that was drafted and now.
"And that's where that reset is critical. Glasgow needs to take a step back here, look at the examples of other cities, and in particular look at the funding options available to keep the trade moving."
As the debate rages, data shows that air quality levels in Glasgow have a similar impact on your body as if you had smoked 92 cigarettes every year.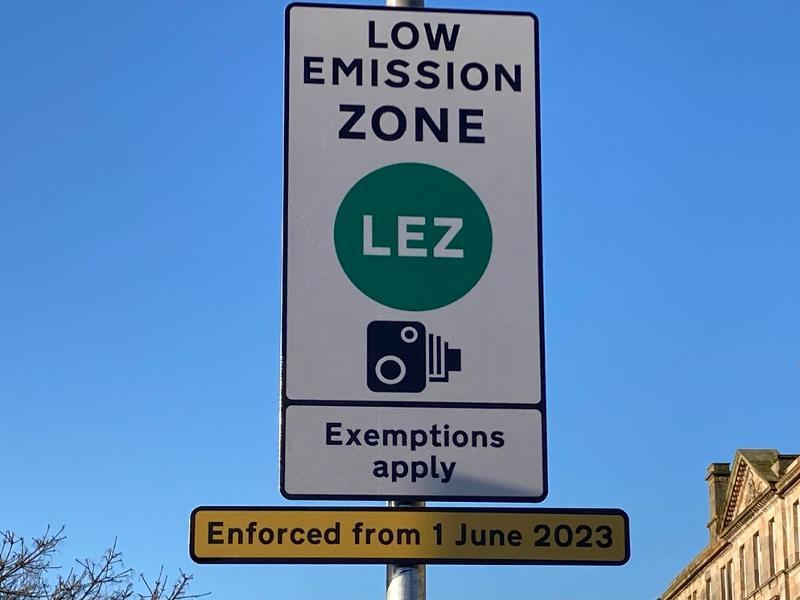 Environmental campaign group Friends of the Earth Scotland says that, across the country, air pollution kills around 2,500 people every 12 months.
"People do understand that we need clear air, but I think we need to really underline the point that this is fundamentally about public health," says Glasgow councillor Angus Millar – who's the driver behind the city's low emissions future.
"This is a crisis we have in the city of Glasgow, where for a number of years we've had widespread and dangerously high levels of air pollution."
The zone is just for starters – in future, Glasgow wants people to walk, cycle and use public transport more.
"We have a lot of work to do as a city with partners to achieve our vision of world-class public transport for the city," says Cllr Millar.
"There is a long way to go – we have big inspirations around active travel, around an integrated public transport system.
"It should absolutely not be the case, as I think has been claimed in the past, that any taxis should be put off the road as a result of the LEZ on June 1."
"We will be working closely with the taxi sector on an ongoing basis, both to encourage them to take up the funding opportunities that are available, and to continue to advocate for additional support at a national level."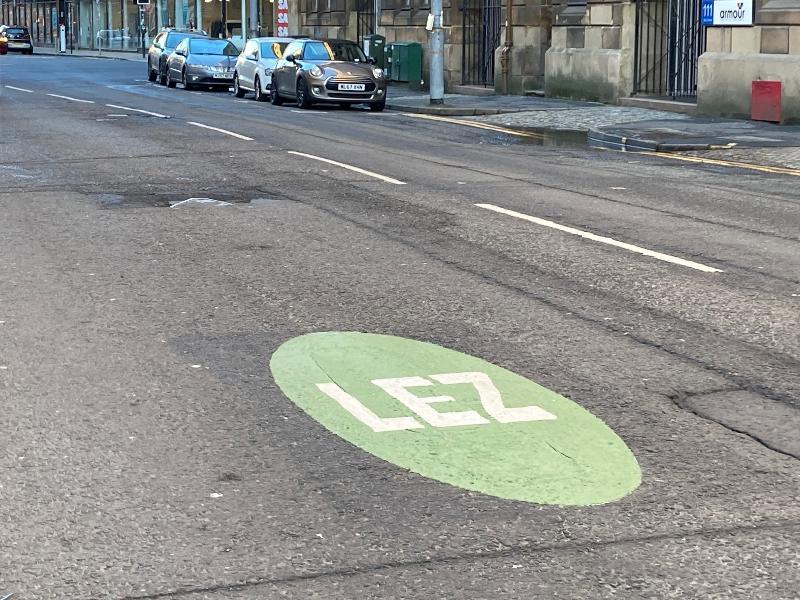 Meanwhile – Glasgow isn't taking this step alone – Edinburgh, Dundee and Aberdeen will all introduce LEZs from June next year.
"We know from 300-plus cities around Europe that this kind of scheme works," says Cllr Millar.
"There are other places in the world, and indeed other places in the UK, that have embarked on the same journey.
"There's absolutely no reason why Glasgow can't be more like Copenhagen, or like Amsterdam, or any of these cities that have actually been on some of these journeys for decades already.
"Because if we fail to move forward, then that will be more progress lost on improving public health and on creating a cleaner environment for people who want to live, work, visit the city centre."
Scotland Tonight is on STV and the STV Player at 8.30pm on Thursday, March 30.
STV News is now on WhatsApp
Get all the latest news from around the country
Follow STV News
Follow STV News on WhatsApp
Scan the QR code on your mobile device for all the latest news from around the country