Part of a 16-year-old schoolgirl's skull was stored in her stomach to help her recover from a near-fatal collision.
Chelsey Smith was rushed to the Royal Children's Hospital in Glasgow in a critical condition after being struck by a car.
Tests found that she had suffered a life-threatening amount of swelling on her brain.
Surgeons decided to remove part of her skull and store it inside her stomach to protect it from potential infection.
"That pressure was really, really concerning," said consultant neurosurgeon Roddy O'Kane. "To the point where I had to talk to family and say 'this is a life-threatening situation, one that she may not survive'.
"And if she was to survive, it was highly likely that she would be dependent and need caring in the future."
The ground-breaking procedure took place in the middle of the night and lasted around four hours. Thankfully for Chelsey and her family, it was a success.
"Some patients just are amazing" he added.
"Of course we always like to take the thanks but patients and families do such great work and to get to that level of recovery is outstanding."
Chelsey doesn't remember much from the night of the accident. But her case is so remarkable it was brought up during a lecture marking World Trauma Day.
The teenager attended for a Q&A session and was reunited with the doctors who saved her life.
"I was so happy to see them all because obviously I wasn't in the best place last time they saw me," she said.
"They've done an amazing job of helping me and I can't thank them enough for it. They've saved my life and that's beyond me how they've managed to do that."
Chelsey is now back at school, preparing for her exams and is loving her part-time job. She plans to study accountancy and is finally able to look forward to the future.
"I think Chelsey is a perfect example of how we managed to save her life, but also give her her life back," said trauma co-ordinator Lynsay Stewart.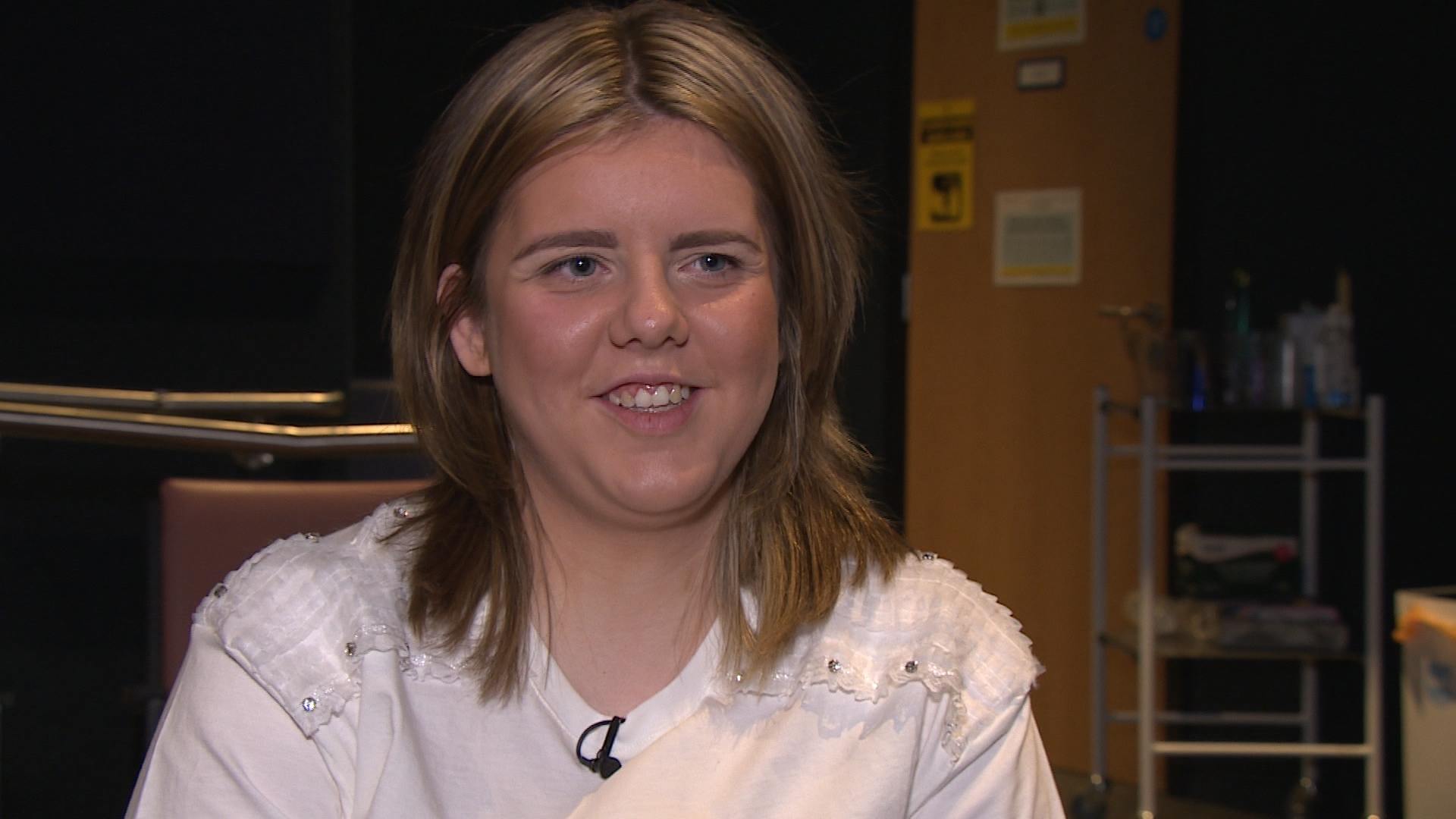 "And I think it's a massive testament to our hospital, and I think the work that went on.
"And again a massive testament to Chelsey. She's showed great resilience. You don't get to where Chelsey's got to without resilience and strength and again just the positivity. So it's lovely to see."