An Indiana Jones superfan has said feels like the "luckiest girl in the world" after being invited to the UK premiere of the latest film in the long-running franchise.
Isla Neil and her father Alastair attended the London screening of Indiana Jones and the Dial of Destiny screening on Monday night.
The event, at Cineworld Leicester Square, will see stars Harrison Ford, Phoebe Waller-Bridge and Mads Mikkelsen making an appearance on the red carpet.
In attendance will also be the Glasgow father and son duo, who are Indiana Jones megafans.
They were invited after Isla impressed filmmakers with her Harrison Ford-inspired outfit when they were filming in the city back in 2021.
Glasgow were transformed into America at the time as the filming for the fifth and final instalment of the long-running franchise got under way.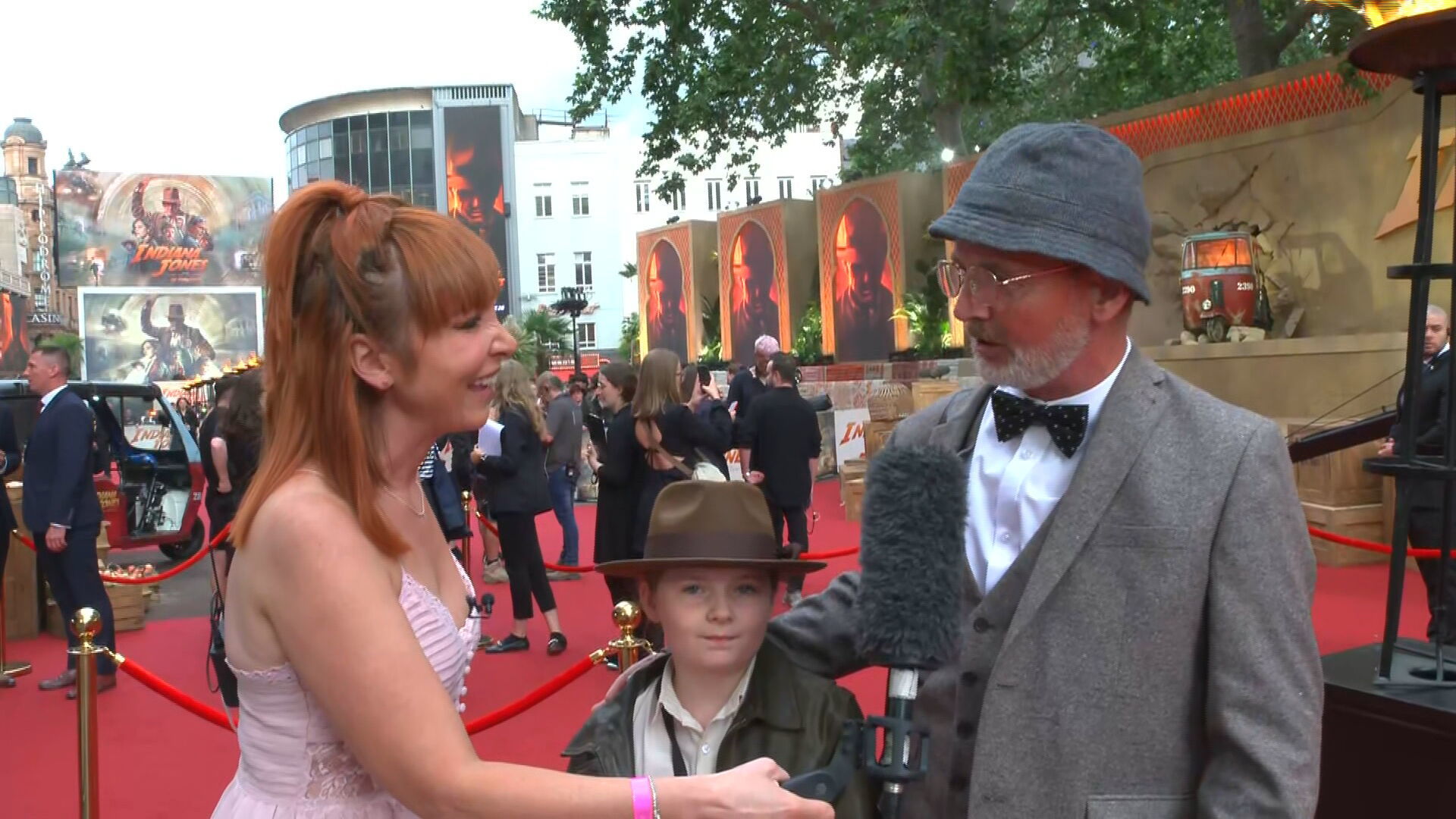 In a trailer released earlier this year, Scots recognised the city, even when it appeared as 1960s New York.
In it, Indian Jones has filmed horseback chasing a gunman during a busy parade.
Isla was among the many Scots who took time out of their day to visit the scene – and she impressed the film crew with her outfit.
That led to an invitation to Hollywood but the family were not able to renew their passports in time.
But they were later invited to the UK premiere – and they're glad they made it.
"Since Isla got invited onto the set two years ago I have been trying to get down here so we were going to come down anyway, and it's her birthday trip as well," Alastair told STV News.
"Two weeks ago we got an email inviting us to Hollywood but we couldn't get our passports renewed.
"Then this London premiere came about and we got invited. It's a dream come true."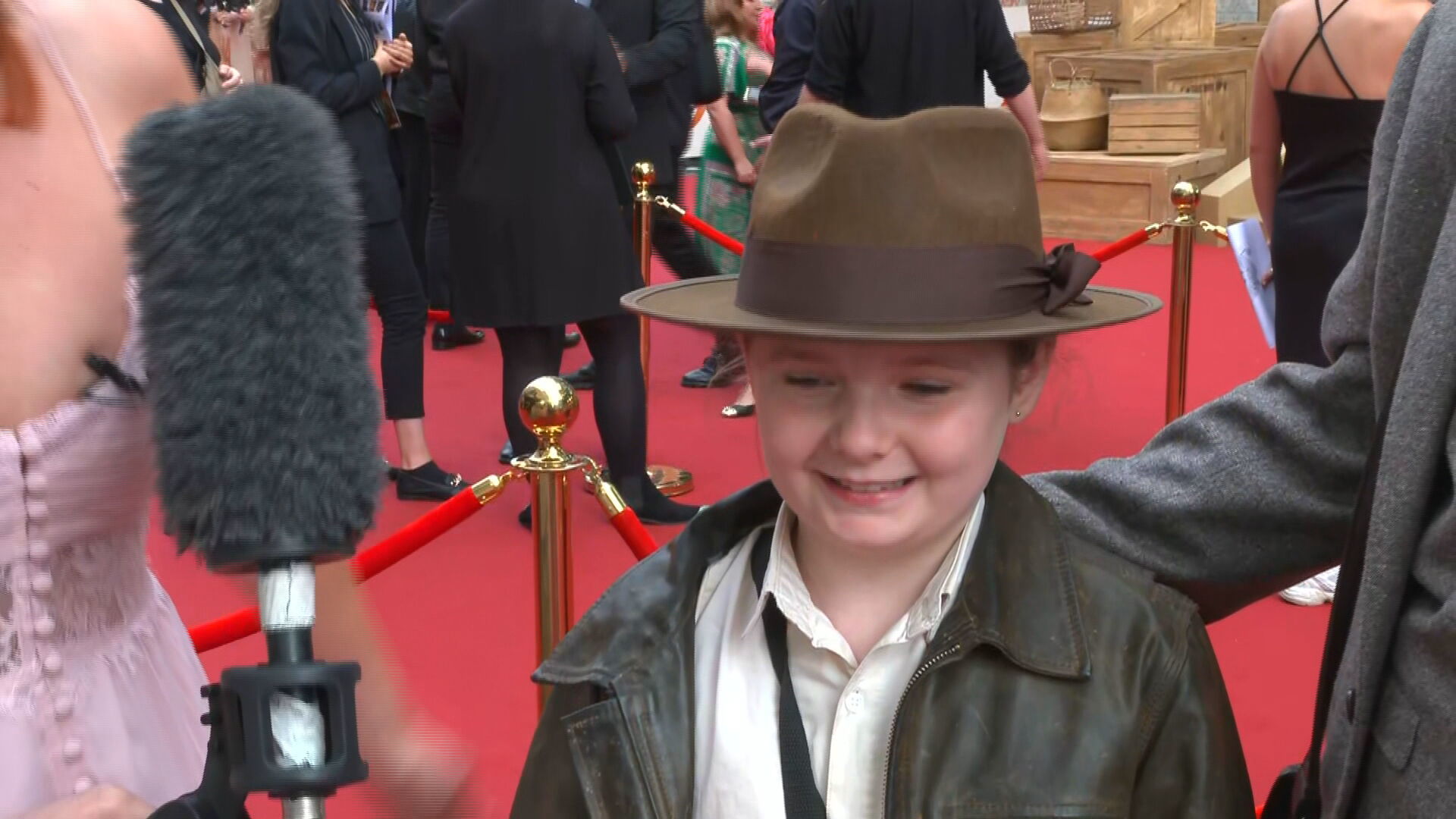 Asked how it felt to be among the stars for the premiere, Isla said: "It's so exciting. I think I'm the luckiest girl in the world."
Alistair said it was a "dream come true" for his daughter.
"I still can't believe we are actually on the red carpet," he said. "It's unbelievable. It's fantastic."
The film sees Ford return as Indiana Jones more than 40 years after his first stint in Raiders Of The Lost Ark in 1981.
Co-star Waller-Bridge stars as the globe-trotting archaeologist's goddaughter, Helena Shaw.
Indiana Jones And The Dial Of Destiny arrives in UK cinemas on June 28.