Community groups in Glasgow are hunting for a WWII memorial tablet which was last seen nearly three decades ago.
In 1995, the buildings of Battlefield Parish Church were demolished to make way for a modern church building, which was renamed Langside Parish Church.
Prior to demolition, two war memorial tablets – from WWI and WWII – were removed for safe keeping.
When Langside Community Heritage and Finn's Place began research into the names on the war memorials in 2018, no trace of the bronze tablets could be found.
In 2022, they were informed that the WWI tablet had been stored at 102 Field Squadron, Royal Engineers headquarters in Paisley, and now been returned to the church.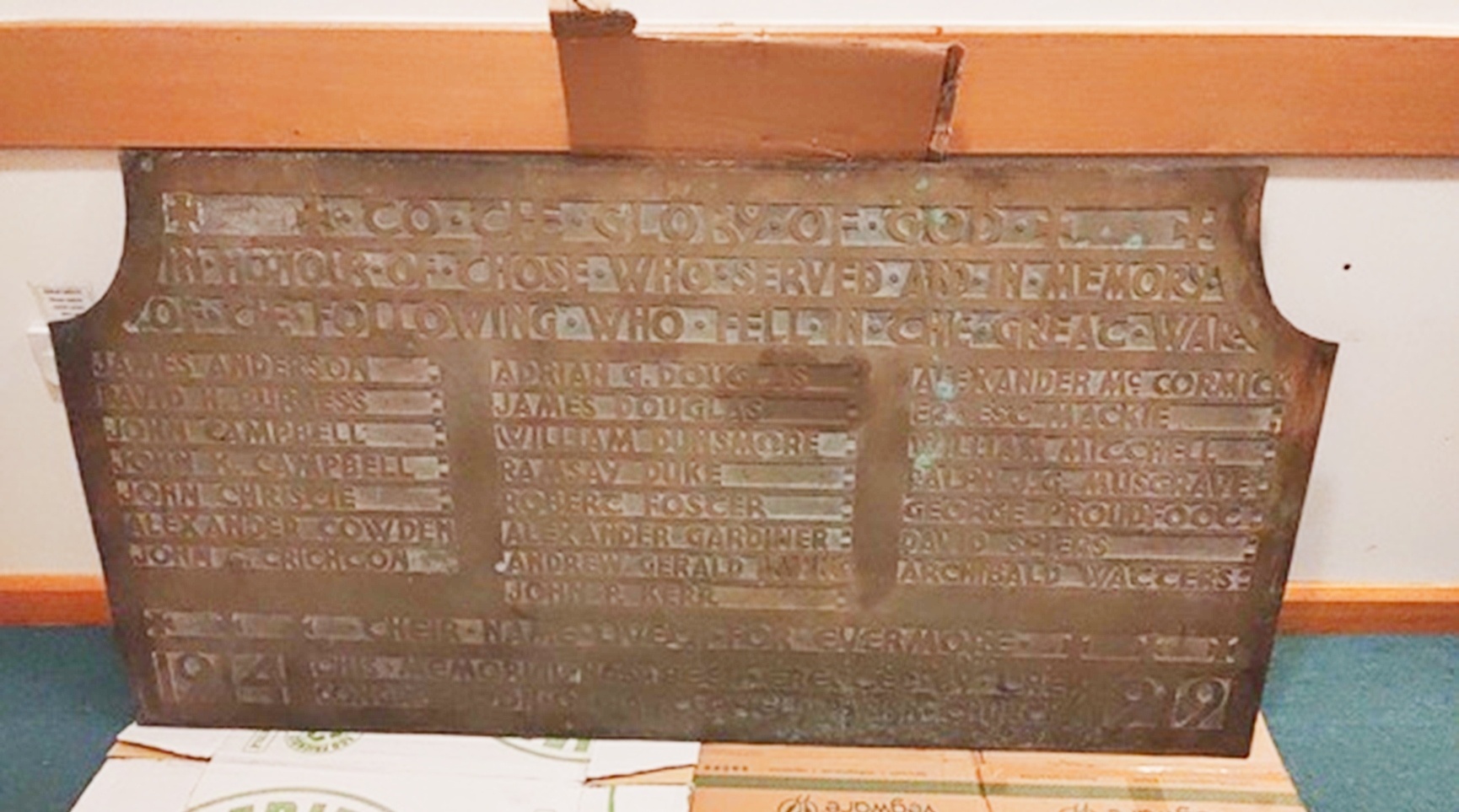 However, the smaller Second World War tablet has not yet been located.
The WWI tablet has the name of Battlefield Church on it making it easy to identify, however the WWII tablet only bears the list of names of those who died in the war.
These names are as follows:
Andrew Brownlie
Thomas G Grosvenor
David F McLeod
Thomas A Brownlie
Andrew S Lorimer
John R McMillan
Peter Brough
Thomas McCash
Alexander McNab
James Dunlop
Donald A MacDonald
Roderick Matheson
Abraham Grant
Donald C MacDonald
Donald Munro
Adam Jackson
William B Robertson
William Stark
If you or someone in your family was a member of Langside Church in the 1990s, or you have any information on the missing memorial tablet, please contact Langside Community Heritage or Finn's Place.