A Glasgow charity which supports older adults in the city is celebrating 75 years with a number of special events including a visit from therapy ponies.
Glasgow's Golden Generation was established in 1948, helping to reduce loneliness and isolation through a number of services including befriending and weekly clubs.
Alex Thomson has been going along to the David Cargill Centre for seven years.
He is collected from his home in Carmunnock and dropped off again after enjoying a day of activities.
He told STV News: "It's just one big family and these chaps are saying, 'everybody is so friendly here'.
"You've got people to talk to and we play games.
"It's not just a good club, it's exceptional."
Betty Walkinshaw also attends the centre in the southside of Glasgow.
"I just enjoy the company," she said. "I'm on my own so obviously the company is absolutely great.
"Everything is great about it, the staff, the food.
"Can't fault a thing about it, it's really brilliant."
The day centre is open Monday to Friday and includes a breakfast and lunch for the visitors as well as activities.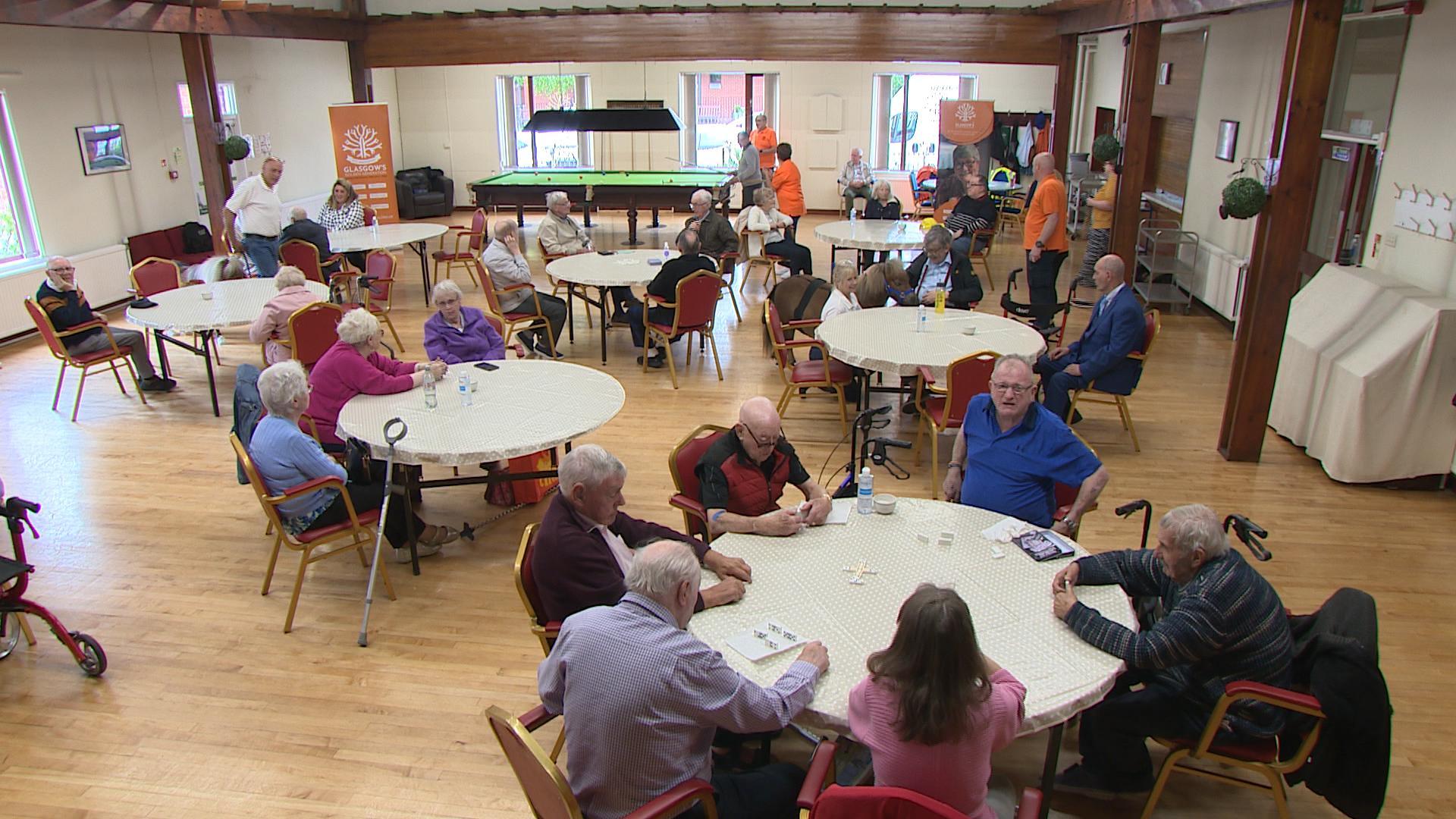 Christine Douglas, David Cargill centre manager, said: "We've got a mixture of people who are absolutely fine, they just come along for the social aspect of things and we have people with Alzheimers and dementia so it can be quite daunting at first.
"But with the encouragement from the staff team, they interact with them and make their day enjoyable and make sure that they're getting the best care and needs that they deserve to have at a day centre."
As part of the charity's 75th anniversary celebrations, two therapy ponies visited the centre.
There will be a number of other events throughout the year to mark the occasion.
Richard Donald, CEO, Glasgow's Golden Generation said: "We consider ourselves a one stop shop here in Glasgow.
"We offer six core services which look after older adults really from 55 upwards but most of our service user cohort are over 75 years.
"It's an amazing service for them and it means a lot to us that we've been going for 75 years and being able to deliver these services".
Any families who have older people they are concerned about or anyone interested in getting involved in the charity can find out more here.