Rubbish collectors and street cleaners are rallying in Glasgow's George Square on the final day of their industrial action.
The current eight-day strike is due to end at 11.59pm on Monday but GMB union members want industrial action to continue.
Union representative Chris Mitchell said members will be balloted again at the earliest opportunity.
It means a second wave of strikes could hit cleansing services in Scotland's biggest city in the run-up to Christmas.
Cleansing staff voted to strike during the COP26 climate change conference over a pay dispute with Cosla, the umbrella body for local authorities.
The GMB union accused the council of threatening workers with "anti-trade union laws" and plotting to use agency staff to break the strike action.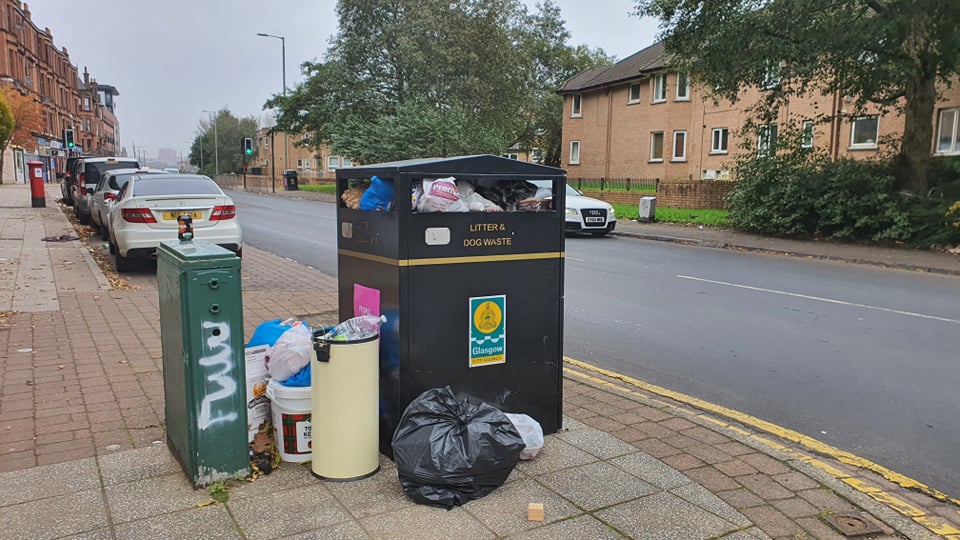 Mitchell, the GMB's convenor for cleansing in Glasgow, told STV News: "At the end of the day, it's all about money, these workers have had years and years of austerity cuts, a pay rise is just completely derogatory.
"Unfortunately, we need to go with the 32 councils because a consultative ballot is taking place just now with the new offer on the table.
"We don't take this lightly but you can see how angry people are, this has been years and years, building up and building up and it's came to this.
"[People should direct their anger about overflowing bins] at Cosla, the Scottish Government and the council, definitely, they're the ones that's caused this. We tried to get this issue resolved 14 months ago and they've put us in this position, blame them."
The GMB union is also looking for a Glasgow-specific deal. It represents close to 900 workers in the city's refuse and cleansing service, and a further 600 across Glasgow schools providing cleaning, janitorial and catering services.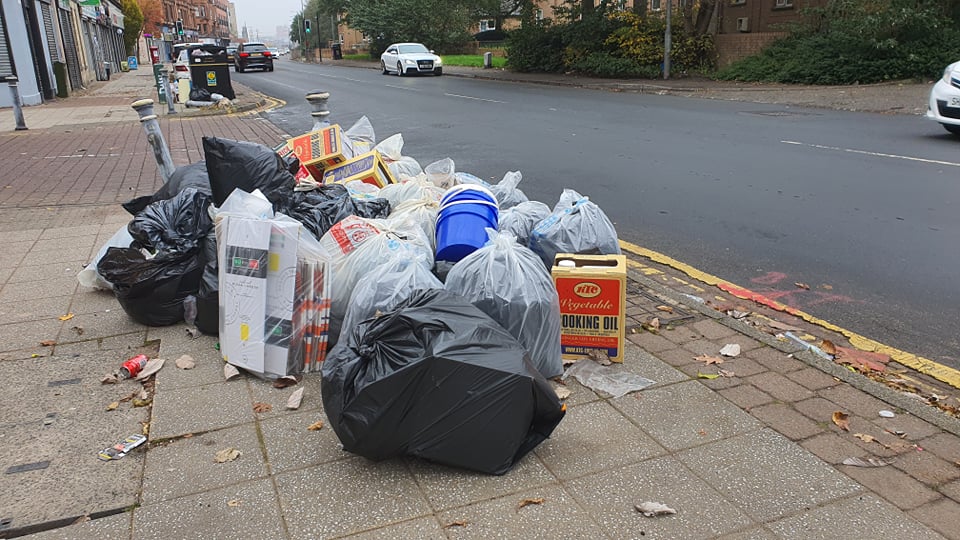 Calls for a fresh strike ballot come after talks this weekend between GMB and Glasgow City Council Leader Susan Aitken, which secured commitments from the council.
The council agreed to review the value of pay for all workers on the lowest grades as part of the process to remove its discriminatory pay and grading system.
An estimated 10,000 workers on grades one, two and three earn less than £20,000 a year,
The council also offered to pursue investment for cleansing infrastructure and resources to tackle the city's waste crisis, alongside a range of new employee development and wellbeing measures to address management mistreatment of staff.
But the council refused workers' demands for a one-off "Glasgow Payment" for all workers on grades one, two and three as a means of addressing the cost-of-living crisis being faced now by many council workers in Scotland's biggest city.
Strike action was almost averted when a fresh pay offer was tabled by Cosla on Friday, October 29.
But the union then said it would not suspend the strike, saying its members were not given the "proper time and space to consider the 11th hour offer from Cosla".
Members walked out at midnight on Sunday, October 31 as world leaders began to arrive in Glasgow for COP26.
The GMB is calling for a £2000 pay rise and previously turned down an offer of an £850-a-year increase for staff earning up to £25,000.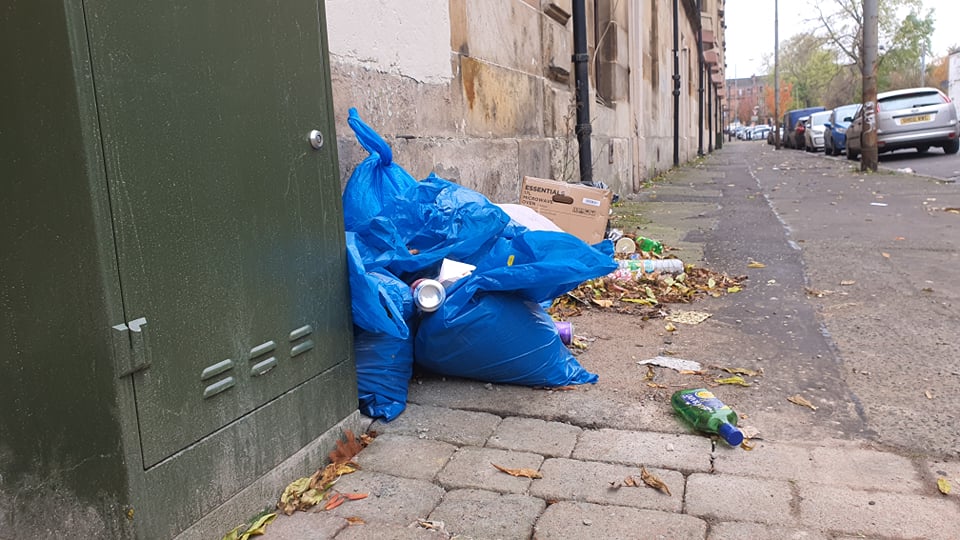 Cosla's proposal on the table is for a one-year, 5.89% increase for the lowest paid council staff, as part of a £1062 rise for all staff earning below £25,000.
The Scottish Government gave £30m to support the offer.
Councillor Allan Casey, Glasgow City Council's city convener for workforce, said he was disappointed the offer had not been accepted.
He said: The council leader and I have held a series of constructive meetings and discussions with GMB officials."

"We put forward an offer on Friday and updated it on Saturday. It is an offer which will improve local workforce relationships, bring unions more into decision making, provide training and support for a range of staff and offer overtime to deal with the backlog created by the strike.
"We also offered to look at whether lower graded staff require an interim arrangement, if it does not impact our equal pay commitments, until k a new pay and grading scheme is in place. We await a response from the GMB about whether this offer has been accepted or not."

"The strike is due to end this evening and the council will put in place a plan to recover from its impact.