Glasgow Airport has been closed by emergency services amid reports of a "suspicious package" being discovered in a passenger's bag.
Police were called at around 5.55am on Monday with the international airport's central search area locked down.
Two fire crews were dispatched to the scene at 6.06am, a spokesperson for the Scottish Fire and Rescue Service told STV News.
The airport confirmed the terminal was "currently restricted" while checks are carried out, and warned passengers on departing flights would face delays.
Explosive Ordnance Disposal (EOD) and Royal Navy Bomb Disposal squads were also pictured at the scene.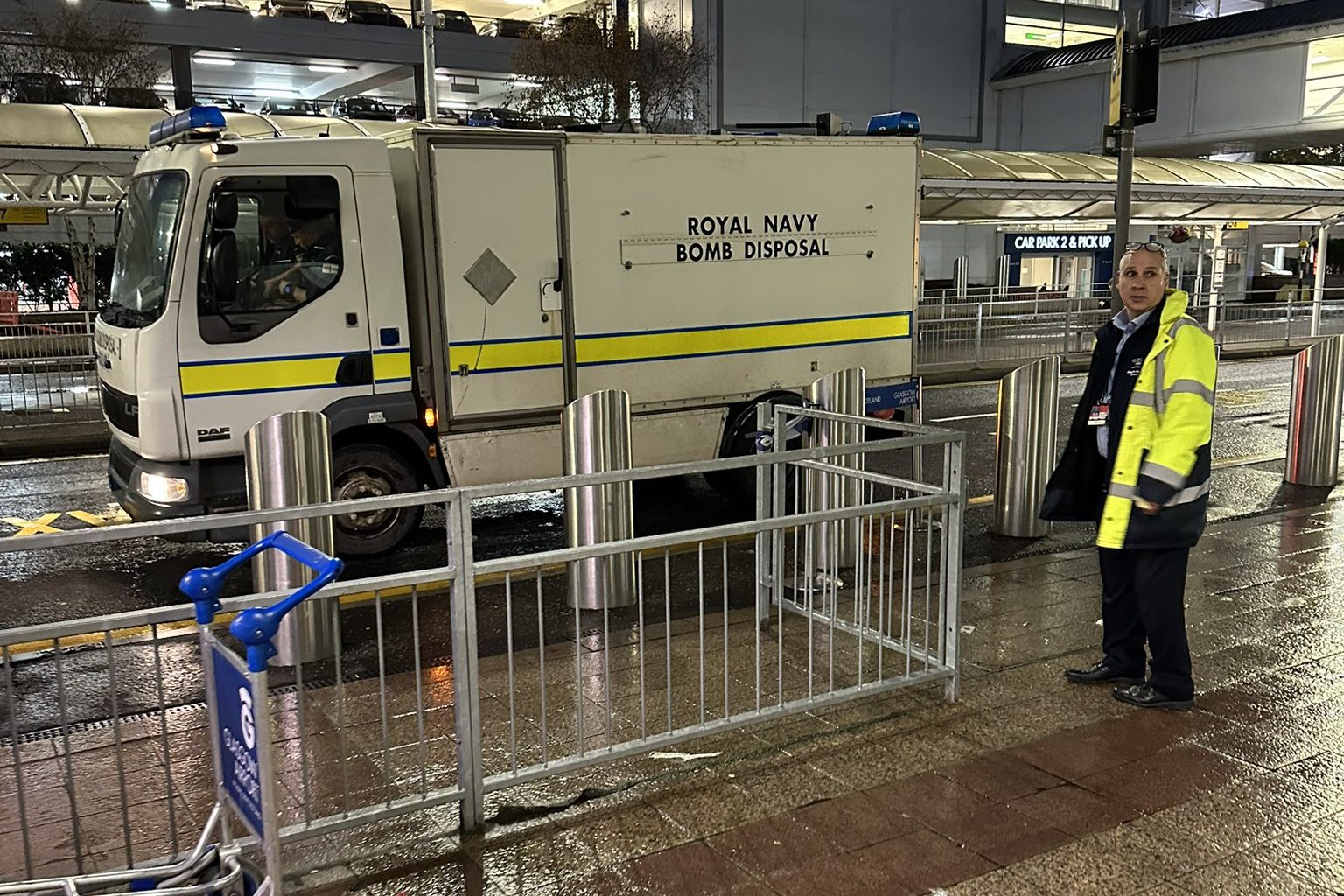 Car park attendants at Glasgow Airport told STV News the incident is a "severe" security risk
Reports of evacuation at the airport began to come in around 8.45am on Monday, with passengers asked to move into the multi-level parking structure.
Aidan Forsyth, who expected to be flying to Amsterdam on Monday, told STV News the evacuation had led to "chaos in the car park".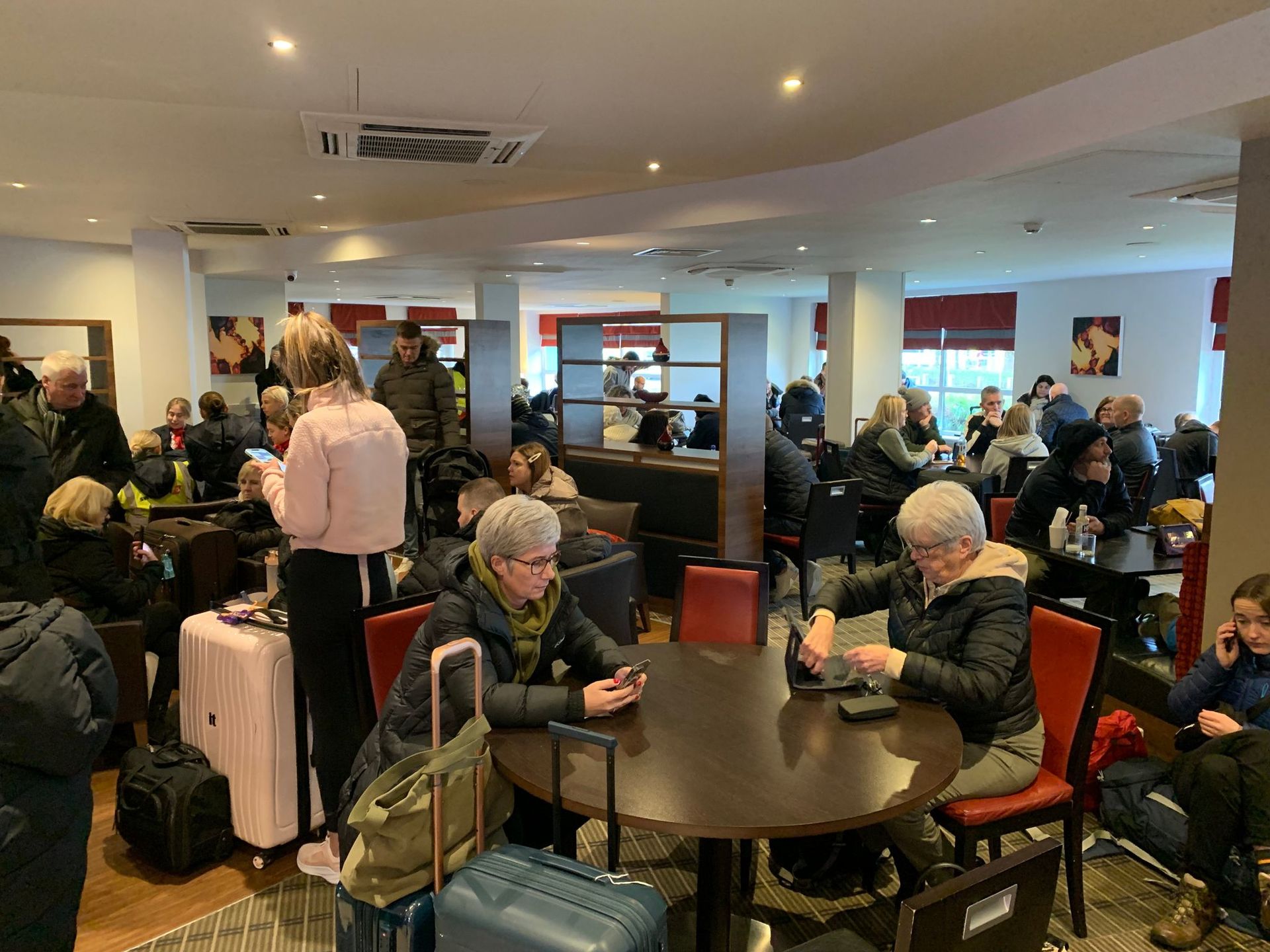 "Everybody was asked to move to the car park – we were all piled in, with no queues or organisation.
"They handed out water and foil blankets, since it's quite chilly – but we haven't been told what's happening outside of that it's a 'police incident'.
"There hasn't been any panicking, people are mostly just confused and annoyed since a lot of us waited inside for two hours with no word on what's going on."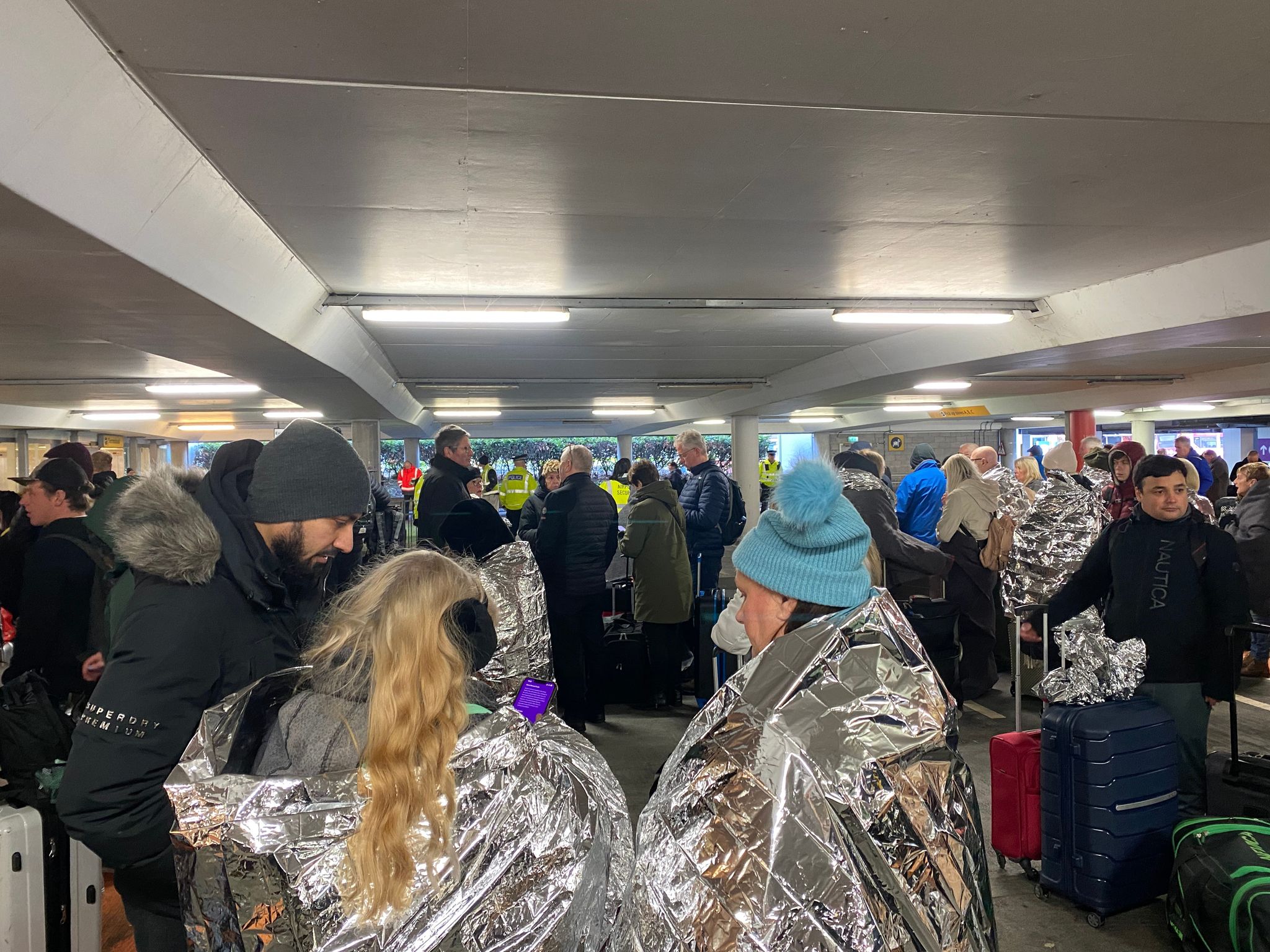 Images posted to social media showed long queues and chaotic scenes, with one traveller adding the situation had led to an "absolute gridlock".
A Police Scotland spokesperson said: "Around 5.55 am on Monday, December 5, police were called to a report of a suspicious item within the security search hall of Glasgow Airport.
"As a precaution the check-in and security hall areas were closed to the public.
"The Explosive Ordnance Disposal (EOD) is in attendance and a cordon is now in place.
"Staff and members of the public have been moved from the check-in area to the multi-storey car park. Police and emergency services remain at the scene."
A spokesperson for Glasgow Airport said: "At approximately 6am, Police Scotland attended the airport due to concern around an item in a passengers bag in the central search area.
"Access to this part of the terminal is currently restricted while checks are being carried out meaning passengers arriving at the airport for departing flights will face delays.
"We are liaising with Police Scotland and will provide an update as soon as we can."