A Scottish schoolboy made a 6000-mile journey to his family's hometown in Ethiopia to hand-deliver hundreds of football strips.
Emmanuel Gebreyes was raised and lives in Giffnock, East Renfrewshire, but has roots in the countryside village of Addis Alem.
On previous visits, the 16-year-old noticed that many children didn't have access to football kits or boots, so he decided to start fundraising.
He has now handed over three suitcases full of kit to nearly 200 children at Ejere Youth Football Team at the school where his dad was taught.
"I've been going to Ethiopia since I was quite young and the kids don't have the proper kits or proper football boots," Emmanuel said.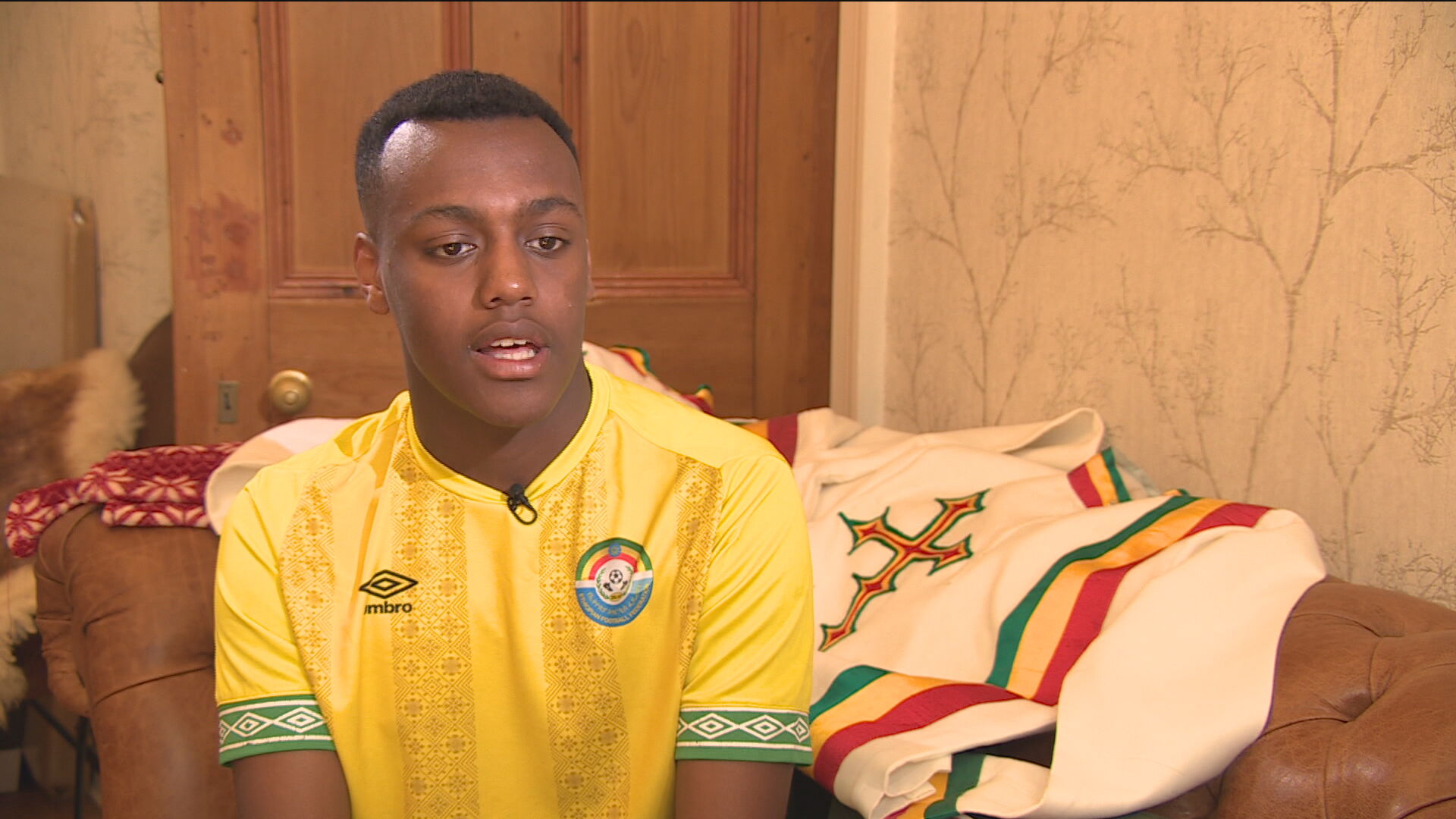 'I felt like I could raise some stuff and give it to them."
With an influx of support from his own team in Giffnock and his school, as well as support from friends and family, an extra £600 was raised, which will go towards new goalposts and equipment.
Emmanuel's dad made the move to Scotland in 2005 to advance his career in medicine, meeting his wife in the same field and then settling down to raise their son.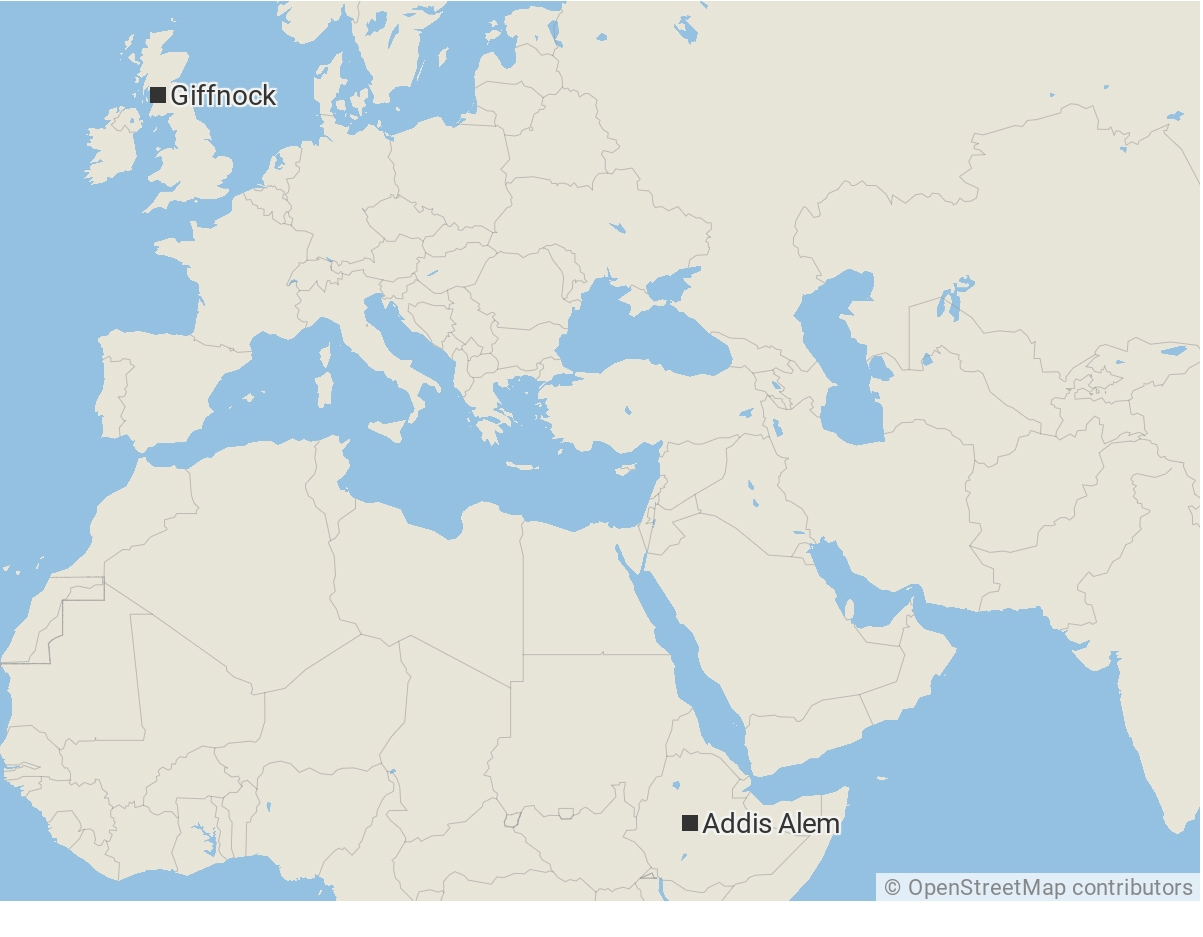 Life growing up in Ethiopia was very different for 47-year-old Dr Alex Gebreyes, who would go to school for only half the day before returning home to work as a shepherd.
But, like his son, he had a passion for sport and understands the importance of giving something back to his community.
"The nation [Ethiopia] is really in love with football, but the problem is there is no resource," he said.
"In the sports class, there was only one ball for the whole school – so if you're lucky to touch the ball, that is a big thing.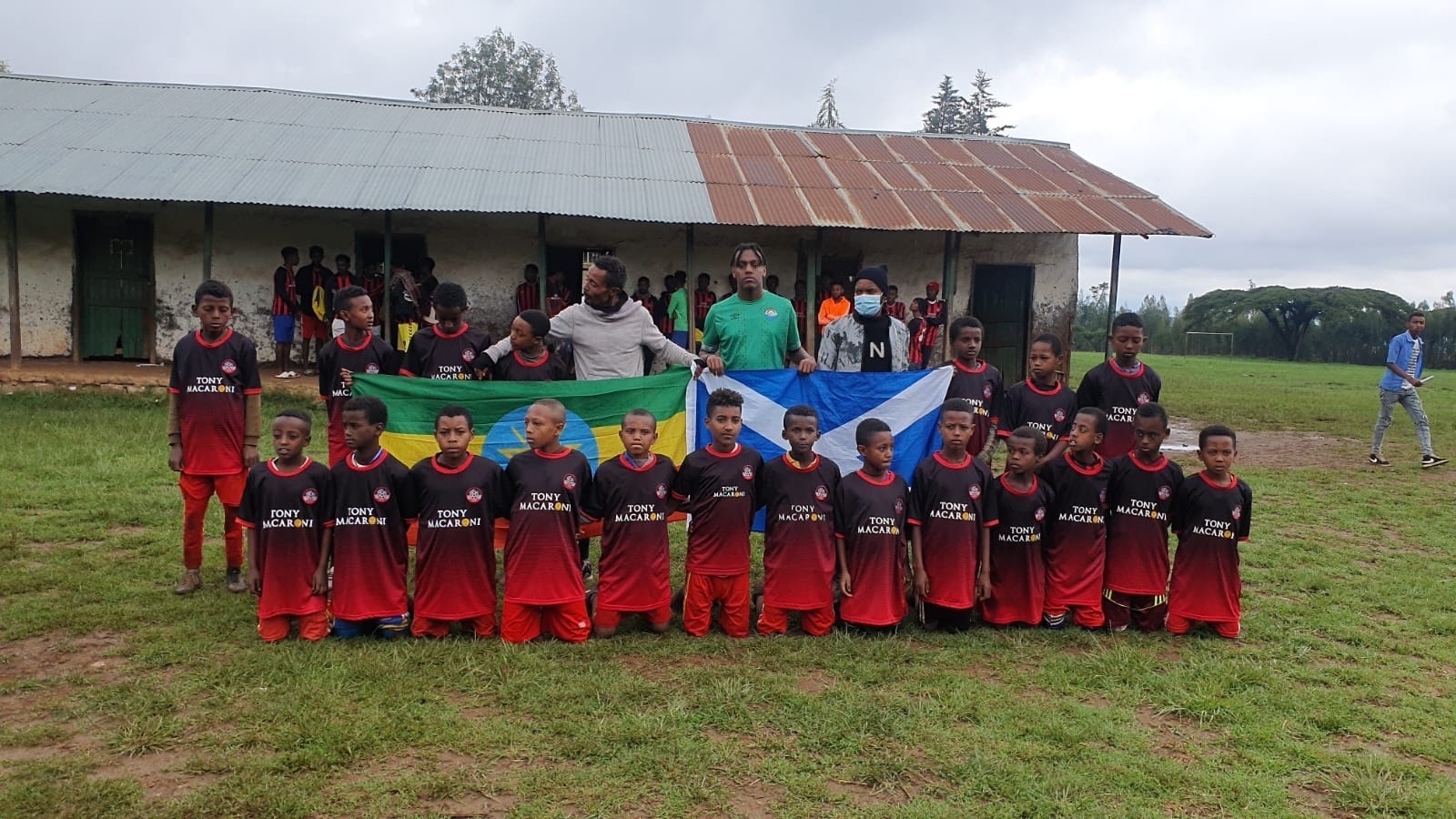 "All these memories come back and to see the kids changing into the football kits Emmanuel gave them, which makes them so happy, is really touching."
After handing over the kits, the family spent a few weeks in Ethiopia and were surprised to be contacted again by the school.
"We got called back to Addis Alem about three weeks later for a 'thank you' ceremony," Emmanuel said. "They presented us with some cultural clothing for me, my mum and my dad.
"It's a sign of gratitude on their part – in Ethiopia, gifting cultural clothing is a big deal and a really big sign of respect.
"It came out of their own pockets, so you can tell how grateful they are to be receiving these types of kits."