Glasgow's George Square has changed frequently over the centuries – now, the city council's consultation with the public on its next facelift has reached its next stage.
The council's consultation with locals on plans for the historic square's latest upgrade began on July 11.
It asked what people thought of an initial sketch for George Square that was developed following previous stages of engagement on what was wanted from Glasgow's main civic space in terms of use and design.
A physical pop-up exhibition with the full set of plans will be unveiled in the square on July 22, as the consultation's first stage comes to a close.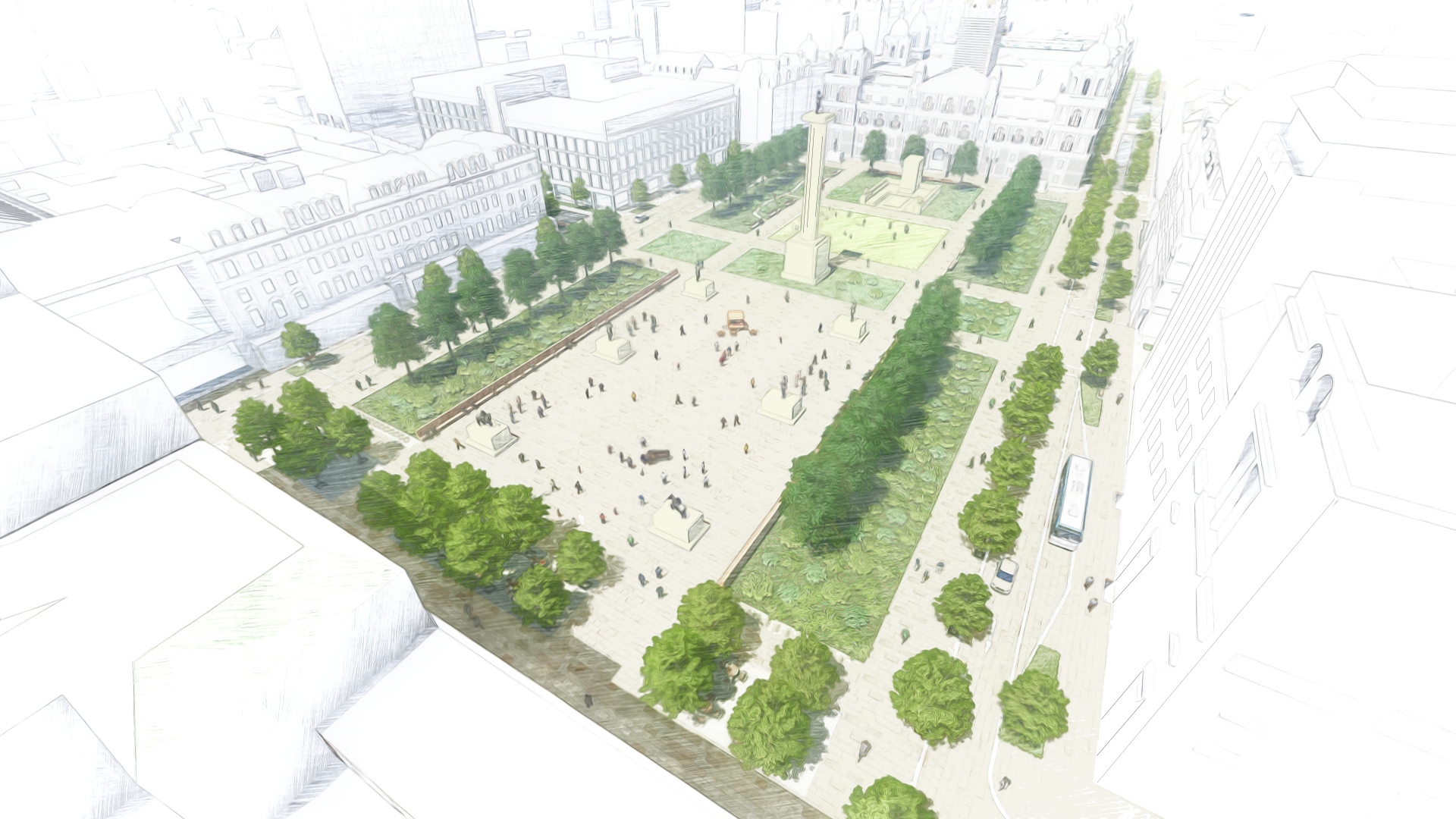 The initial sketch and 3D models feature a single large lawn space, a large, flexible and hard open space flanked by continuous seating, as well as rain gardens and large specimen trees which frame the central spaces.
The majority of existing statues were also retained or relocated within the square, with an option also available for suggestions on a new piece of contemporary art or a monument to be developed within the design.
67% of survey respondents were in favour of exploring design options that might involve relocating statues to new locations within the square, or elsewhere in the city.
This preliminary design also proposed an increase in greenspace – while the current green area in the square accounts for 2,680 square meters, the proposed increase would see 5,500 square meters of space occupied by greenery.
There was significant support for increasing greenery in the square, with 88% of participants in favour of this, and 82% in favour of exploring options that expanded the amount of greenspace.
80% of participants said that they would be more likely to spend time in the square if it were more green.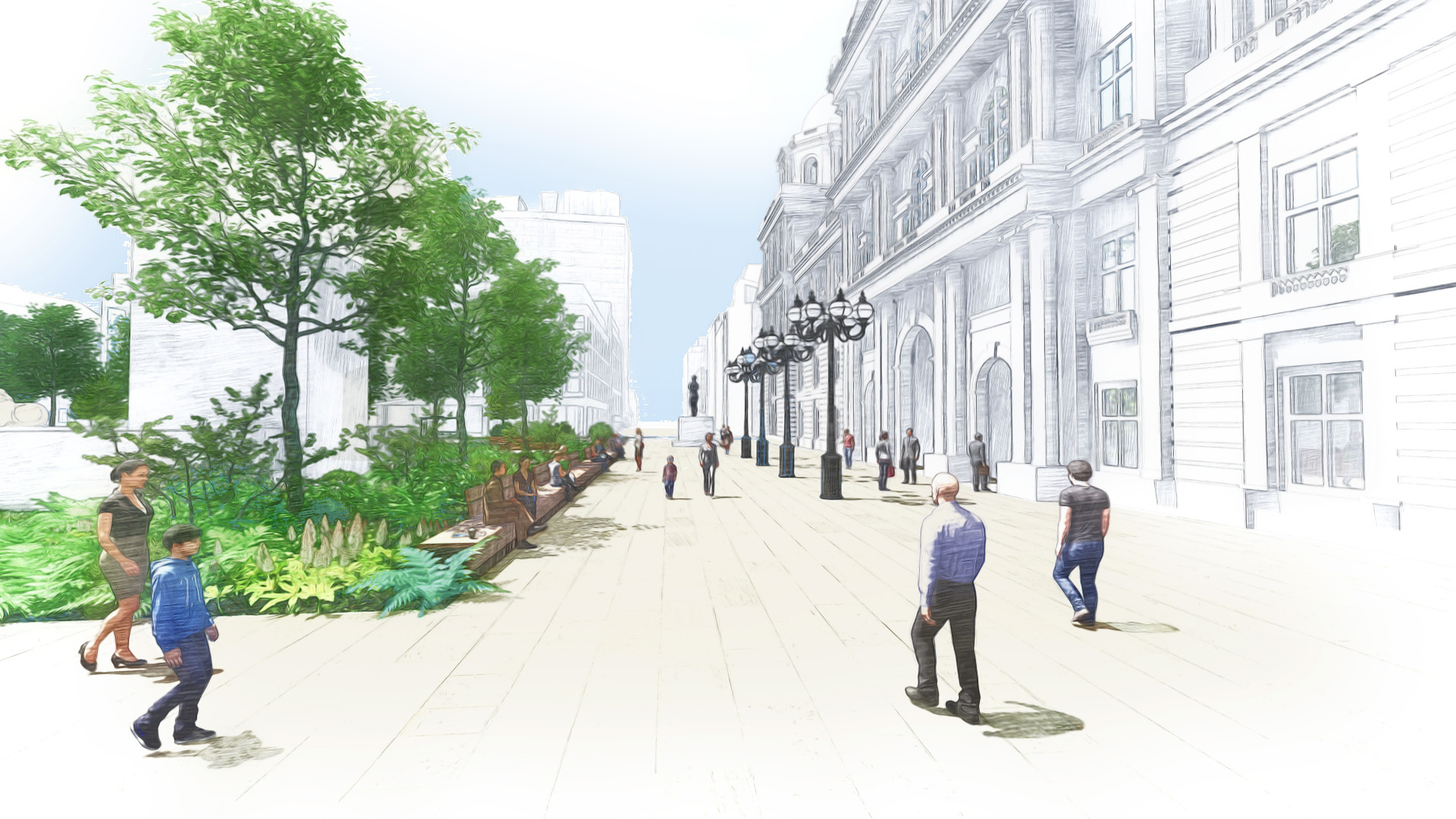 Respondents were also highly supportive of creating infrastructure to support walking and wheeling in the city centre.
This support extended to proposals to close George Street and St. Vincent Street along their boundaries with George Square to private vehicles, with 67% and 65% agreeing with this respectively.
The redesign of George Square is part of a £115m project to create a new network of safe, sustainable and attractive routes throughout the city centre.